Original URL: https://www.theregister.co.uk/2014/03/24/what_does_people_centric_it_mean/
What does people-centric IT mean, anyway?
Nadella has news for IT users
Posted in Software, 24th March 2014 12:44 GMT
People-centric visions of IT need to be broad-ranging, says Danny Bradbury. Now, don't bother him while he's trying to play Call of Duty: Ghosts.
Satya Nadella has news for IT users: it's all about you.
Microsoft's new CEO is touting a concept that he calls "people-centric IT". He wants to create an environment where "the end user gets the experience they want and IT gets the control that they want". It's a nice - if not new - idea.
There's no doubt that tensions between the IT department and the users have been developing for a long time. Users increasingly want to access the stuff that they use at home, while IT doesn't want a free-for-all on its network.
"The whole idea of people-centricity is to accept that a group of 10,000 people are 10,000 consumers who are used to driving their own world," says Clive Longbottom, founder of IT advisory firm Quocirca. "You have to let the user work in the way that they want."
That's lovely. But if users all decide to use their Dropbox accounts to upload their corporate documents, then IT loses the ability to index them - and to secure them. That's a problem. So Microsoft is trying to balance the need for a better user experience with the need for IT control.
But can IT departments really maintain an iron grip, while wearing a velvet glove? And if so, how?
Microsoft's people-centric vision spans several areas. It wants to enable end users, it says, while unifying their environment. The former focuses on devices, and resources. Users should be able to register their own devices, and access company resources consistently across them, it says. That includes accessing corporate desktops and applications from personal devices, in addition to work ones, connecting to internal resources where necessary.
From an end user perspective, unifying your environment means accessing all that stuff with a common identity. From an IT standpoint, it means managing all of the devices from the same place, whether they're in the cloud, or on-site. And management policies should reach across all of those devices, too.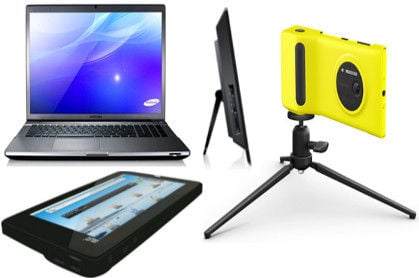 How many internet-connected devices do your users have?
Finally, people-centric IT means protecting your data. That means remote data and application control using those centrally set policies. And it also means remote wipe. It all sounds quite a lot like well-managed bring your own device (BYOD), in other words. It's about finding a balance between letting users bring in their sexy fondleslabs and access company resources with them, and not having them turn IT's well-controlled network into an awful mess.
But it's also about who those users are, says Andrew Conway, senior director in the product marketing group at Microsoft UK. He says that the firm is moving from device management through to managing IT at a user level.
"It's about the employee's identity, and who they are in active directory. It's what groups they existed in. It's what relationships and permissions they have," Conway argues. "Some of the research shows that users have 5-7 internet-connected devices, and so we provide a set of tooling for IT to deliver everything that those people need across all the different device types."
The role of identity
This implies a more granular view on the part of the IT department, says Hugh Simpson, CEO of Oxford Computer Group, a consultancy that works with ID and access management. "Traditionally, IT has locked the system down by saying you're either in the network or outside it. People-centric IT is about building a policy based on who you are," he says.
In the Microsoft world, identities live in Active Directory, and the firm has been massaging that technology to make it more flexible for users, rather than focusing on devices alone. For example, IT can now configure it to allow "workplace join", rather than "domain join", providing a lightweight way to put a certificate on a known user's device and get it into a workgroup.
All of this can be fed back into systems management policies, Simpson says. Systems can take account of various parameters, including where the users are. "Then we can create policy-based access that suits both the business and you. There's stuff you should get to, and stuff that you shouldn't."
Weren't the likes of Citrix doing some of this in the mid-2000s, though? The firm would let admins set access details for users based on role, location, and whether they were using a trusted machine, for example. BYOD may be new, but this role-based access is more a restatement of existing tropes.
Teaching new clouds old tricks
Ah, but now, there's added cloud, says Andy Langley, CTO of IT consulting firm NTegra. That's what's pushing more innovations.
He uses enterprise social network Yammer internally. "It feels like a paradigm shift in terms of what people used to do," he says. "In the past they'd have to raise a ticket with a help desk to get a group working together, and wait for days." It's a good example of how the balance of power is shifting from the IT department to the end user.
Cloud technology not only enables apps to be rolled out to users more quickly, but it also makes it easier to manage identities across all of them. Azure Active Directory is emerging as a place where firms can easily control access to these SaaS apps, balancing access with control.
Make it easy for the user...
The appearance of tablets in the last few years shouldn't be underestimated either, and neither should the evolution of smartphones, says Conway. The cloud and mobile management go hand in hand.
He describes the use of Microsoft's cloud-based mobile management software, InTune, to keep work resources on devices safe. "We can wipe only corporate email, and only those apps that have been installed via corporate through the InTune management experience. So work would be wiped but personal wouldn't" he says.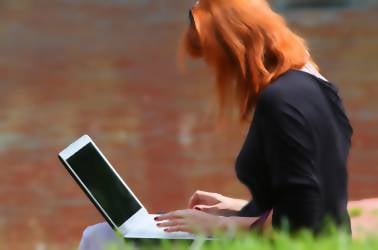 If tech dept doesn't provide attractive services, users will "self-serve"...
and no one wants that.
All of this cloudiness is driving the need for IT departments to compete for their users' business. "IT functions need to figure out that if they don't provide or enable attractive services, then users will go out and self-serve," Langley says. "You won't know who's using what, and where your data is."
Are you experienced?
So far though, this whole conversation has been about infrastructure. It focuses on issues such as how to manage and secure devices, and ensure that users can access the right resources using them. At another level of abstraction, companies should be thinking about the user experience, says Langley.
"A lot of people centric stuff is focused on the interface, but it's the end-to-end experience that's important," he says. He uses Apple as an example. "They have this thing about feeling a certain way about the service from the minute that you open the box. We should feel like this about IT."
For a lot of IT folks, that's a very murky concept. They understand technical design; things like how to automate tasks using Unix scripting, and how to deal with a device that has been compromised. All important stuff, no doubt, but not exactly people-centric, by anyone's definition.
Users care about an entirely different set of issues, explains Brian Prentice, VP of research at Microsoft. What makes it even more difficult is that they often don't even know what they care about.
Traditional IT experiences are created via requirements definition management, he explains. You go and ask customers what they want, and then you build it. That's what produces information about workflows, for example.
But what if the customers don't know what they want? Or what if you ask them the wrong questions? "People-centred design is a different mode, that we call observe, define, build and refine," he says. "So the first step is not to ask, it's about watching." It's a kind of corporate anthropology, he explains, and you see a lot of it going on in user experience design firms.
That's something that few IT departments will have the resource or the experience to do. But it also shows how important it is to build upon these purely infrastructural considerations when considering people-centric IT.
One example involves delivering information in the format that people need it, when they need it. Longbottom wants applications to maintain state across different devices (so that he can pick up where he left off when switching between his laptop and his Lumia).
But he also wants his system to know that he has his tablet with him, and advise him to look at that instead, because it knows that the content he's looking at will fit better on that screen. That's context-aware computing, in a nutshell.
Another example of context-aware computing is hanging out on the Xbox One, and allowing through Skype calls from your friends, but not letting through notifications from work people, because Skype knows that your Xbox One sessions are for downtime. Right now, you have to set those things manually.
These kinds of things are application-level challenges, but they're all a part of a broader, more people-centric approach to IT. Mobile device management and identity control are undoubtedly a core part of that, say experts, but they're only a part. It's about giving users the kind of experience that they want from their applications, on their terms, and as such, it stretches all the way up the stack. ®