Original URL: https://www.theregister.co.uk/2014/03/13/oracle_promises_skin_editor_for_fusion_apps/
Oracle promises 'skin editor' for Fusion apps
Release 8 shows off iOS-7-inspired looks
Posted in Software, 13th March 2014 07:04 GMT
No, Oracle hasn't developed an application for tattoo parlours. But Big Red has hinted it will soon bring the world a 'skin editor' for its Fusion applications.
That's 'skin' as in the look and feel for the applications, because as Oracle admits here the previous version of Fusion's interface was a little too dependent on graphics.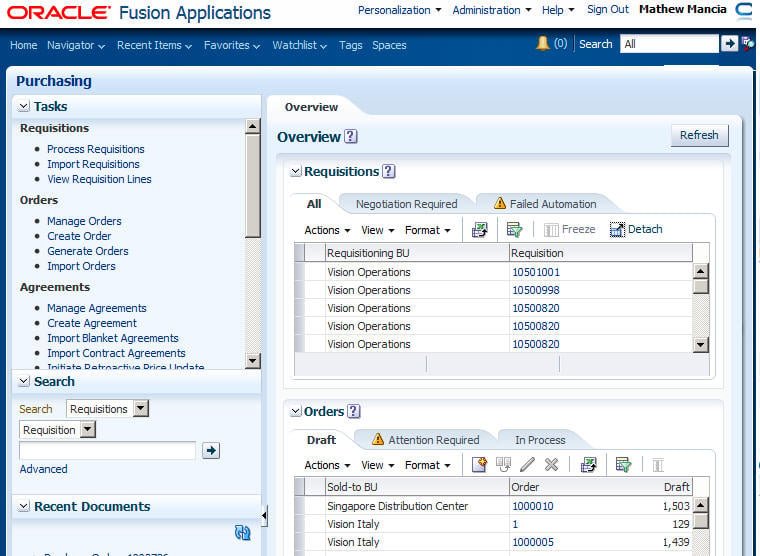 Fusion 7's web interface: once fit for use, now apparently a crime against design and productivity
Click here for a better look
Thanks to some CSS3 magic, Fusion 8, which quietly glided down the slipway last week, features a skin called "Skyros" that Oracle says typifies the way it wants to look from now on.
Oracle's explanation for Skyros emphasises "a focus on current UI visual design trends, such as a flatter, cleaner display (think iOS7)" and the use of "... light and/or white color themes, with a few touches of well-placed color."
"In addition reduced use of gradients and borders replaces background images, enhancing the lighter weight feel. The shift from using images helps customization since regenerating images to fit with the changes are no longer required."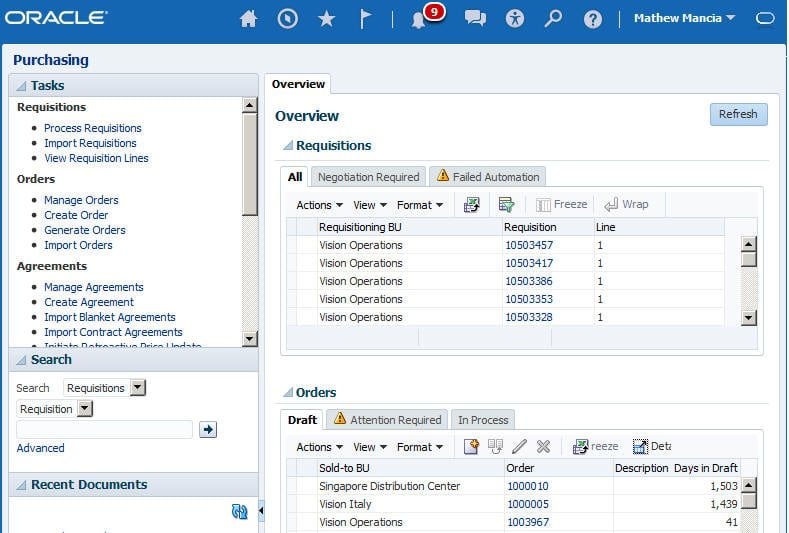 New, improved, Apple-like Fusion 8. Bigger image here
Flourishes of your own will become possible when Oracle releases what it's described as "the forthcoming online skin editor tool".
That tool will become available in Fusion release 9. Oracle says it will be most applicable for on-premises deployments, although extra CSS tweaking options will also make it into the suite's next release.
Release 8 offers hundreds of enhancements. Those most relevant to developers are detailed here. ®