Original URL: https://www.theregister.co.uk/2014/02/26/awa_calls_in_administrators/
AWA calls in administrators
End of road for Australian technology icon?
Posted in Business, 26th February 2014 01:42 GMT
AWA – once Amalgamated Wireless Australia – may be nearing the end of its 105-year-long road, with the Australian Broadcasting Corporation reporting that it's called in the administrators.
The ABC's report, here, says administrators are seeking expressions of interest for companies interested in acquiring the business.
During the early and mid-20th century, the company was at the forefront of many sectors of Australia's technology sector. As well as making radios and broadcasting, the company manufactured televisions.
It was also a pioneer in bringing the silicon age to Australian shores, setting up manufacture of transistors in Australia in 1958 in its tube manufacturing division. This later became AWA Microelectronics, and in the 1980s, it established a silicon fab in Sydney in partnership with BAE Systems (later sold to Silenna). Another AWA division of old, AWA Networks, was involved in the development of the 1980s-era FDDI-2 standard, and was active in the telecommunications industry.
AWA was involved in early traffic control system development in Australia alongside Philips and the NSW government's then Department of Main Roads. The company was also responsible for the early development of over-the-horizon radar, eventually deployed as the Jindalee Operational Radar Network.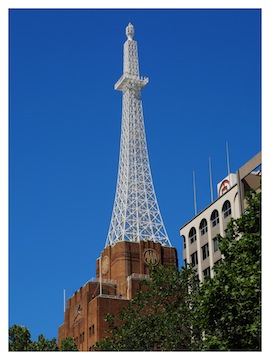 The AWA Tower in Sydney.
Craig Siczak via Wikimedia Commons
The company progressively exited its manufacturing businesses in the face of increasing international competition in the deregulation of the Australian economy in the 1980s, as tariff barriers fell.
It also suffered a huge loss in 1986 when it entrusted its foreign exchange trades to then 23-year-old Andrew Koval, resulting in a $50 million loss. Koval eventually pleaded guilty to falsely obtaining a financial advantage in 2012, as this Fairfax report outlines.
Since then, AWA repositioned itself as an outsourced IT services provider. Cars bearing the company's logo are a common site in some cities, as they bear staff heading off to perform on-site services for the likes of Dell.
According to the ABC, administrators PPB Advisory will seek to sell AWA as a going concern. The company currently has 250 staff and 700 service agents nationwide. ®