Original URL: https://www.theregister.co.uk/2013/12/16/end_xmas_prezzie_indecision_misery_with_el_regs_lastminute_gift_guide/
Excise Xmas prezzie indecision MISERY with El Reg's gift guide²
What the heck am I going to get for Auntie Flo? What a brilliant idea, Register!
Posted in The Channel, 16th December 2013 14:00 GMT
Christmas is special. When else will you spending lots of money you don't have buying things they don't deserve for people you don't like?
That said, we all grudgingly accept that you may want to buy some presents for people this year – bah humbug – even if you haven't an earthly what to buy them.
To help you out, we've come up with some suggestions.
Mums, dads and other animals
It's utter rubbish, in our view, to assume that parents and other older relatives don't want new technology. But they will most likely want it to work and to have some useful, obvious purpose.
We'd steer clear of deliberately dumbed down "senior" phones and the like, and simply pay attention to ergonomics and ease of use. And, to make the inevitable phone calls less stressful, never buy your parents a Mac laptop or desktop if you use a Windows machine, or vice versa.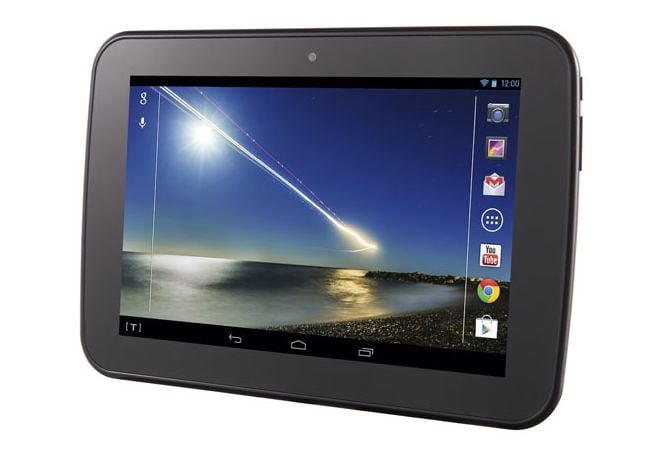 Glad to be grey: lots of oldies quite fancy Tesco's Hudl tablet at the moment
So, what should you buy them? You know when something's going seriously mainstream when parents ask if it's worth buying "one of those Tesco tablets". Such devices are a great way to get them online, whether it's for the Telegraph crossword, Skyping the grandkids, or reading books. At £120, the Tesco Hudl is indeed great value.
For the less connected who still enjoy a good read, check out the Kobo Aura HD for a top-end e-book reader experience at £140 – or the £60 Kobo Mini if you're after something smaller or cheaper or both.
And if you want to persuade parents or other relatives to take a leap into the smartphone world, why not treat them to the new, priced-to-please-the-buyer Motorola Moto G?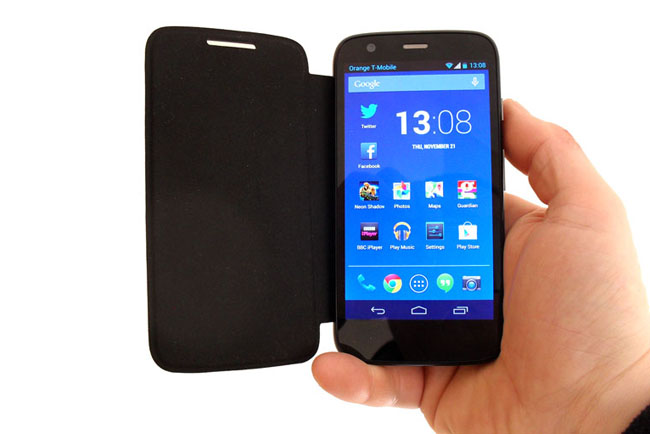 The Moto G hits the spot
Old-ish folk already connected may appreciate a digital subscription instead. The Telegraph, for example, could be the perfect gift for a retired uncle who used to be stationed in Kenya, and full website access is just £20 a year. £99 gets him a tablet edition.
A former teacher might prefer The Guardian, at £9.99 per month for Kindle or iPad editions.
If you fancy something that's less hard news and a bit more urbane, how about The New Yorker, at $60 a year?
Other options, from our Top tech gifts, include a Tado thermostat to help manage the heating bills, or for those who don't even have a computer, consider the HP Chromebook, so you don't need to worry about updating it.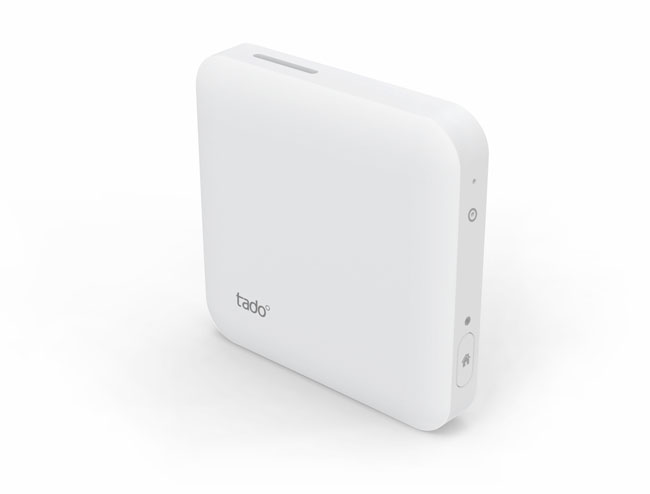 Turn up the heat: the Tado Wi0-Fi thermostat
The other half
For partners, in crime or otherwise, choosing gifts can be tricky, and we won't pretend to have all the answers. Only you really know if the recipient is a real tech-head who'll love something because it's shiny-shiny or has a fantastic SDK - or someone who'll need more persuasion.
For home-makers or the aesthetically inclined, take a look at Philips' Hue. This lighting system can be controlled from a smartphone to change the feel of your home. It's a bit pricey though, at £180 for a starter kit, so a cheaper, DIY alternative is the Wi-Fi lighting controller.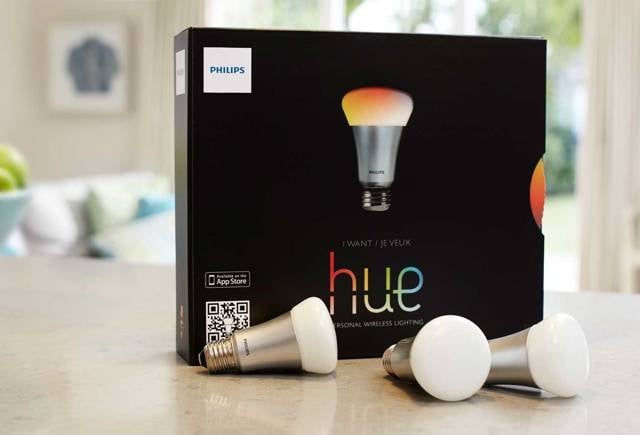 Hue grant: Philips' smartphone-controlled lighting
Fitness freaks might appreciate the Jawbone UP, the £99 wristband that will help track workouts, rest and play. For a little more up-front, the new UP24 will work with the latest iPhones and update in real time.
If they're really serious about running, though, perhaps you should treat them to the Garmin Forerunner 620.
Photo fans are spoiled for choice. If you really loved a photographer, you'd probably buy them the new Nikon DF, but it's a premium product with a price-tag to match. A little more affordable is the Panasonic Lumix GM1, which combines a really compact body with the removable lenses of the Micro 4/3 system.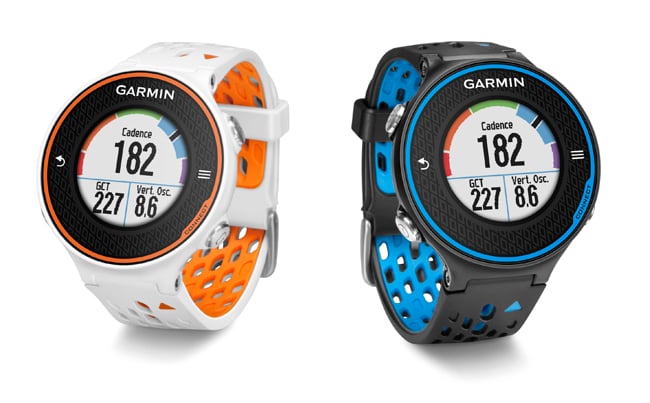 The peak of fitness kit? Garmin's Forerunner 620
Or how about a bold leap into a new ecosystem, with the Nokia Lumia 1020 smartphone and its 41 megapixel sensor, plus 4G connectivity.
Jingle bells, Batman smells, etc, etc.
When it's music that's the food of love, rather than pictures, the Sonos Play 1 is good entrance into the streaming music world, and at £169 it's the cheapest way yet to start building up your system, especially since the current deal includes the free Bridge unit.
For someone who already has a Sonos, or another compatible device, how about a Spotify gift subscription?
If you need to buy a gift for a techie worrier, check out the new Nest Protect. It's a carbon monoxide and smoke alarm that can send you a message on your phone to let you know your house is on fire, alert you to fumes from the boiler and can be shut up when you burn the toast simply by being waved at.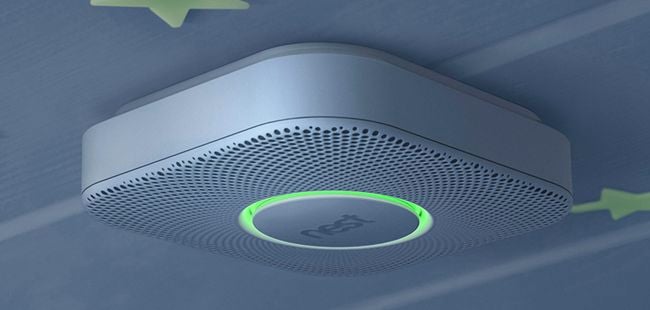 Burning sensations can be avoided with the Nest Protect
Treat armchair sports nuts to a Now TV box. It's built on the same platform as last year's Roku XS, but with Sky's software it's subsidised to only £9.99. A day pass for Sky Sports is another tenner, so it's perfect for watching the occasional game.
The telly lover in your life might like the gift of Netflix or Blinkbox sub instead.
Sprogs: Yours and others'
It's hard to know what to get the little blighters these days, but perhaps a Teksta robot puppy will keep them quiet for a while. Unlike the real thing, there's no house-training needed.
Annoyingly, it comes in the standard blue-or-pink colour choice – when will companies grow out of that? So, how about a Furby Boom, which combines the annoying chirpiness of the original with the ability to create its own digital babies? Well, maybe not.
For the slightly older kid - or the still young at heart - the FPV Mini Quadcopter might, at £119, be a bit pricey, but the ability to view live video when you send it into a sibling's – or the neighbours' – bedroom is surely priceless.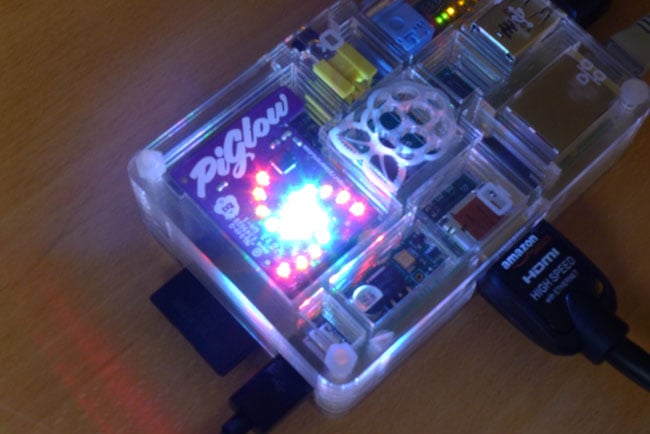 Let there be light! Pimoroni's easy-to-program PiGlow
Inquisitive and experimental kids might already have a Raspberry Pi to play with, so how about adding a little extra, like the RasWIK Wireless Inventors Kit from Ciseco or Pimoroni's fun and illuminating or PiGlow to give them more ways to explore?
If there's a Sony PS4 on your own shopping list, perhaps it would be rude not to treat the nippers to a PS Vita – after all, you'll always be able to borrow it yourself.
Ereaders and tablets could be a good idea for kids too – but if you're planning to buy a tablet, choose a model with a recent version of Android, so kids can have restricted accounts. Those who aren't old enough to go online on their own can have an iPod Nano in their favourite colour for £129 - but get some decent, volume-limiting cans to protect their young lugs: the JVC HA-KD5
... Or the animal-themed Griffin Kazoo MyPhones, for instance.
Heck, the latter might do for any of your friends or relatives with a Linux fixation...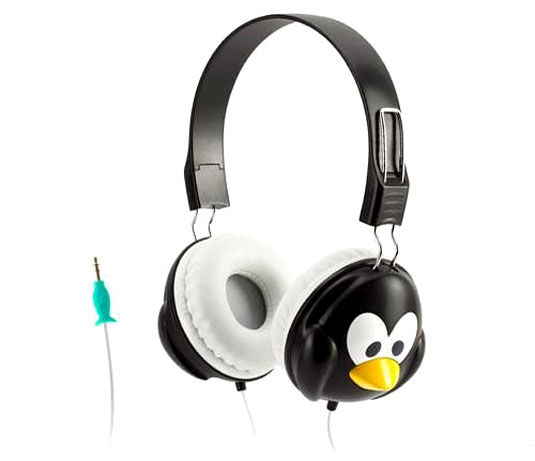 Griffin Kazoo MyPhones: one for the child - or the Linux buff - in your life?
A glimpse of stocking fillers
There's no need to spend a fortune on gifts, of course. Sometimes small and simple is a much better option. Less, as they say, is more.
One stocking filler that most people will find useful is a spare battery pack. There are many of them around, but one of our favourites is the Nokia DC-16. We like the shape, ahem, and it packs 2200mAh, with an output current of 950mA, so will charge many tablets too. And you can pick it up for under £20.
Equally practical, especially for those with children, is Logitech's K310 keyboard, which is designed to be washable, so knocked over drinks and other horrors won't mean a new keyboard anymore. At around £25 that could be a great investment.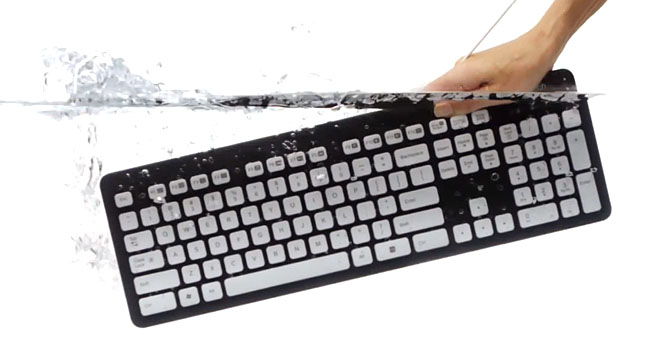 Logitech's K310: covered in cranberry sauce? Give it a wash
Don't forget those extras, either: SIM cards, batteries, cables, store vouchers and the like, but more on those later this week... ®