Original URL: https://www.theregister.co.uk/2013/12/11/ten_tech_toys_for_xmas/
Ten top tech toys to interface with a techie's Christmas stocking
Gifts for the geek in your life - and that means YOU
Posted in Personal Tech, 11th December 2013 10:01 GMT
Xmas Round-up 'Tis the season for dropping unsubtle hints about gifts that YOU'D like to receive, or – if you prefer – for making a list of things that you would buy for nephews and nieces but, because you're an evil misanthropic Uncle or Auntie, you'll buy for yourself instead.
At least that way there'll be no tantrums round the tree and there's no need to waste money on wrapping paper. Bah humbug.
We're not saying you shouldn't buy any of this selection of tech treats – arranged alphabetically – for other people, of course, but a tangerine in a sock never did anyone any harm...
Adafruit Trinket

The Raspberry Pi (see below) is one way to get to grips with programming and interfacing, but the various members of the Arduino family of micro-controllers are also great fun to play with, and there's a huge range of projects you can build with them.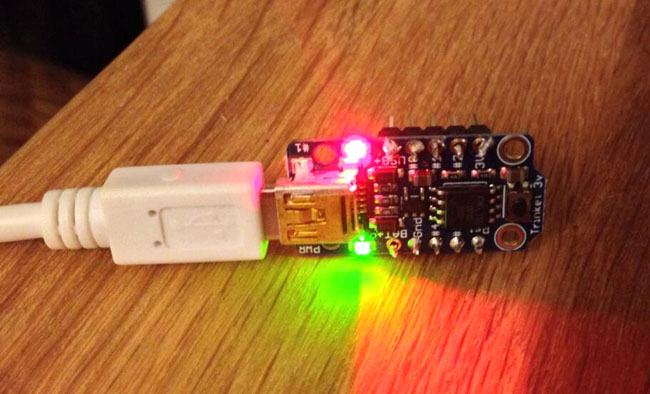 When it comes to small and low cost, it's probably hard to beat the Adafruit Trinket. Costing just £8 and not even as big as a thumb, it still manages to squeeze in 8KB of Flash memory and five IO pins, together with an on-board power regulator. Program it through its mini USB port - and power it that way too. Or by battery if you prefer.
With support for I2C sensors, Trinket is perfect for monitoring projects. You can program it using the cross-platform Arduino IDE, and it comes in versions for both 3V and 5V logic - just pick the right one for your project – or buy a six-pack.
Price
£6.50 until 24 December, £8 thereafter
More Info
Pimoroni
HP Chromebook 11

Tablets might be all the rage, but some of us techie types still want a real keyboard, thank you. HP's Chromebook 11 might not be quite as slick as Apple's MacBook Air, but for the money – around £230 – it is well worth a look.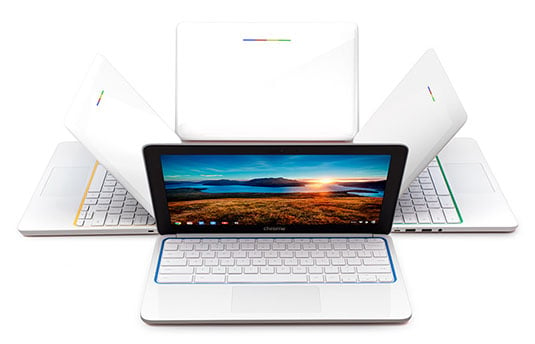 You'll get the almost instant start-up of ChromeOS in a package with a decent build quality, a good keyboard and an IPS LCD screen that is by all accounts very good. It charges from a regular USB AC adaptor. If you can do all that you need to get done using online apps, or Chrome apps for offline working, then this is a great bargain, and you'll be freed from many of the hassles of maintenance and PC security.
One fly in the ointment: its battery life is only around six hours, and faults with some of the USB chargers have resulted in a temporary halt to sales last month.
Pebble Smartwatch

Perhaps 2014 will be the year of the smartwatch – it sure as heck isn't going to be the year of desktop Linux... While we're likely to see smartwatches from many manufacturers, rather a lot of them won't really be much more than a simple accessory for your Android or iPhone, despite the hype.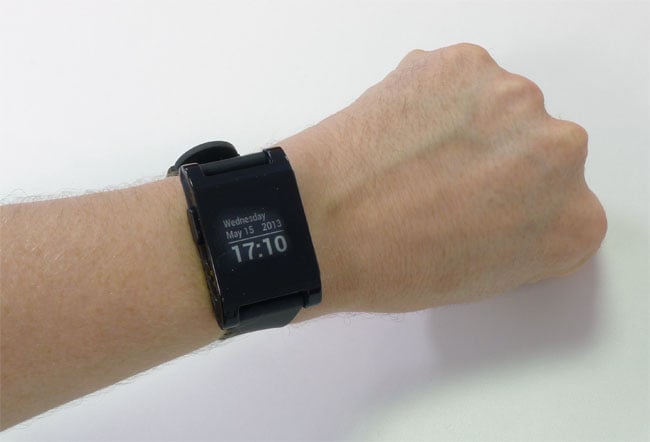 Pebble is a different. It already has quite a few apps to help you customise it, and for those with a more technical frame of mind – Reg readers, essentially - there's a readily available SDK to help you develop your own apps and watchfaces for the device. Version 2.0 of the SDK is now in public beta, too, and it brings a heap more useful functionality for changing what the gadget can do.
And, thanks in part to the Pebble's e-paper screen, its battery life is measured in days, rather than hours, making it more practical than much of the competition.
Price
$150 (£91)
More Info
Pebble
Raspberry Pi Starter Kit

Whether it's actually getting British kids to code at school is open to debate, but there's no doubt that the Raspberry Pi is a fun bit of kit to play with, whether you want to pick up Python, explore electronics or interface with the Internet of Things.
We reckon this starter kit, at £75, is a pretty good deal. Featuring a case, cables, power supply, Raspberry Pi Model B, mouse and a keyboard, it has everything you'll need, right down to an SD card with the NOOBS tools to install any of the operating systems pre-loaded on the card.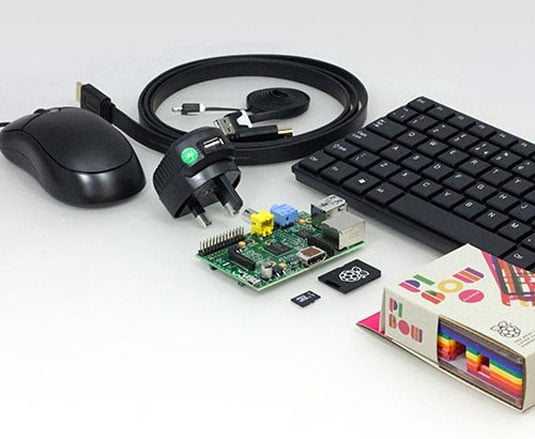 That means that as soon as the grateful recipients unwrap it, they'll be able to play straight away - no need to download anything, or mess around formatting cards.
It's the perfect way to find something to do around 3pm on Christmas Day when there's sweet FA on the telly.
Roku 3

Since its UK launch with Netflix, the Roku player has gained a few tweaks and improvements. It's also been rebadged and subsidised as Sky's NowTV box. But we reckon that for most people the Roku 2 or Roku 3 is the best bet - the latter adds a faster processor and an Ethernet port. Both include a headphone socket on the remote, which is a neat idea that more firms should adopt, and can pump out 1080p.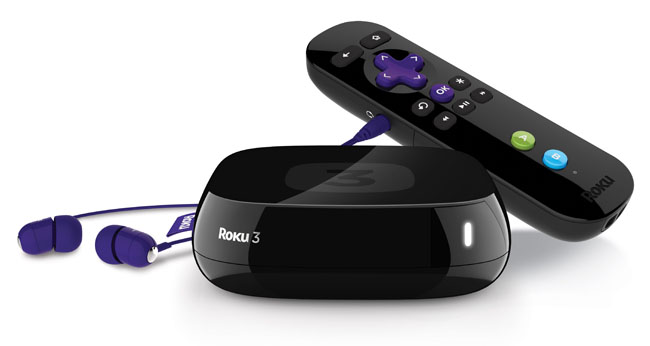 Catch-up TV capabilities now include BBC iPlayer and Demand 5, and for a little extra each month you can try out Netflix or Sky's new NowTV service, which includes access to sports and entertainment channels as well as movies.
The Roku is a great little box, but don't believe the "450 channels" hype. Outside the big names, you'll be hard pushed to find great mainstream content.
Price
£100
More Info
Roku
Sony PlayStation 4

You wait ages for a new console – and then two come along at once. Feel free to disagree violently with our choice of the PlayStation 4 to go under the Christmas tree, if you'd rather have Microsoft's Xbox One.
And if no one loves you enough to buy either, that's just tough. You were adopted anyway.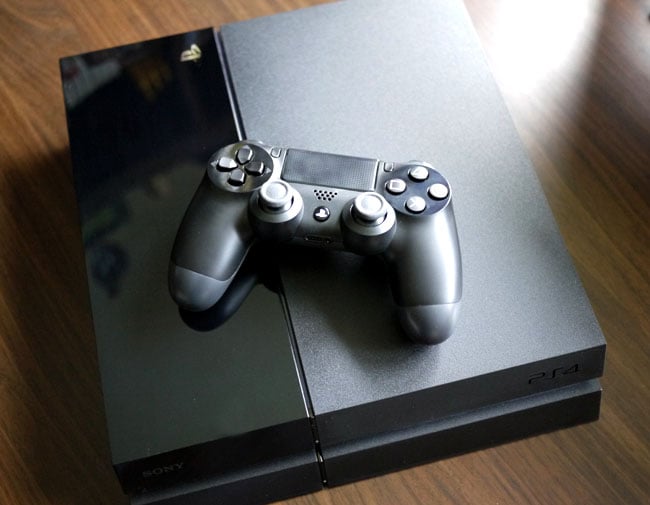 But we digress. With the PS 4, Sony has delivered a sleek box that comes in at a more affordable price than the competition – and has some cool remote play features, if you've also got a PS Vita. The interface has been cleaned up, and most people who've seen the game pad love it.
Sure, there are some rough edges, especially in the non-gaming area of media playback, and a lot will depend on which games come out. That's true of the One too, though. Who wouldn't fancy a sexy new console this Christmas?
Price
£350
More Info
Sony
Sony Xperia Z Ultra

Tablets are likely to be a popular gift, but what if you don't want to carry both a phone and a fondleslab around? Sony's Xperia Z Ultra is so huge that it's practically a tablet anyway - at 6.4 inches, with a display resolution of 1920 x 1080, you'll notice little difference between this and a seven-inch slate.
The screen, as we noted in our review, is excellent, and with a quad-core Qualcomm Snapdragon 800 processor plus 2GB of RAM, it's no slouch either. There's a 4G radio, a micro SD card slot, and the size means that it offers a decent battery life too, which lasted up to 60 hours in our tests.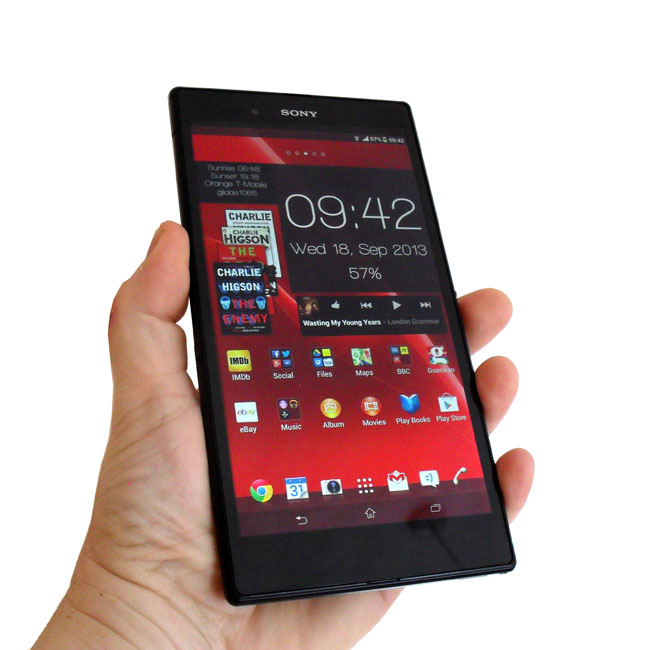 The camera is bit of a let-down, true, but if you're in the market for a large phone that you can comfortably use as a tablet too, it's well worth popping under the tree.
Oh, and it's waterproof too, so there'll be no worries about gravy or Christmas booze causing an untimely end to this gift.
Price
£599 Sim-free
More Info
Sony
Sphero 2.0

Is it a robot? Is it a game? Or is it a cat toy? The Sphero is a bit of all three really. This Bluetooth-controlled robotic ball can be driven from an Android or iOS device, at over two metres per second. It lights up in different colours, and you can make it jump ramps.
If that's all it did, it would be cute, but pointless. For the programmer, there are APIs that you can use to control the Sphero, or read its sensors, so you could make it dance in a little circle when your boss sends an email, for example.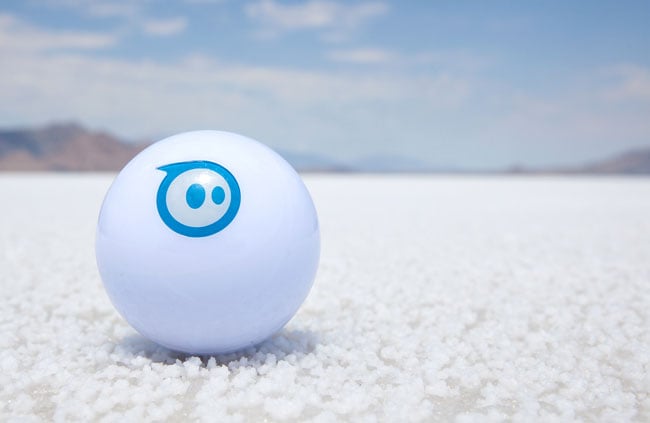 Or you can play augmented reality games like The Rolling Dead, where the ball rolls around your floor, and the view through your phone's camera shows the zombies that you can attack with it.
Tado

With energy bills rocketing, it pays to keep track of how much gas you're burning. The Nest smart thermostat has gained lots of press, but it's still not officially available in the UK. Tado, a German alternative, doesn't have the Nest's looks, but it certainly has the smarts.
It gets most of those from the accompanying app for your phone, which uses location sensing to work out when you're heading home, or popping out, and adjust the heating accordingly. You can also schedule the heating in the normal way too, and the system even takes factors in the weather forecast.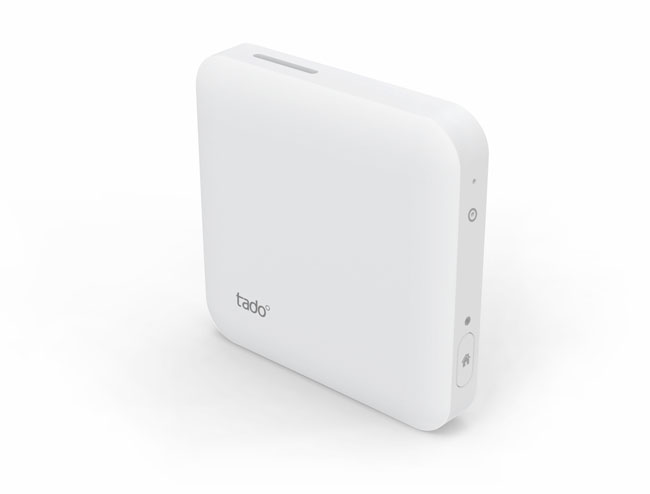 The system will link to all the smartphones in your family, so everyone comes home to a warm welcome. There's a web interface for folk without a fancy phone.
The company claims that Tado can knock almost a third off your heating bills, so should pay for itself in around 18 months. Or you can rent it.
Price
€8.25 (£6.83) per month rental, or €299 (£248) outright
More Info
Tado
TP Link TL-WDR3600

A router for Christmas? For a Reg-reading techie, you bet. It may not be the sexiest shiny in the world, but but this £60 TP Link model has dual-band 802.11ac wireless and four Gigabit Ethernet ports.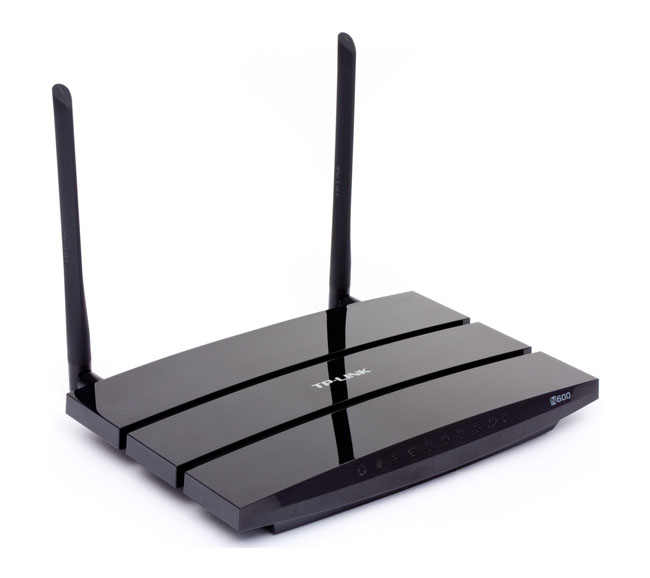 Even more useful, however, it's compatible with open source firmware OpenWRT, with which you can very easily replace the stock software.
Add a USB key for extra storage, and suddenly you have a small box that can run plenty of extra software, like Asterisk, the open source PBX software. Use mobile phones as SIP clients, and you can set up a PBX for next to nothing!
We reckon this is a great gadget for those who want to experiment with Linux-based networking projects. Yes, you could do some of the same stuff with a Raspberry Pi, but if you don't need the Pi's video output, and do want something neatly packaged, with great connectivity, then a router like this is arguably much better value for money.