Original URL: https://www.theregister.co.uk/2013/11/29/my_life_as_a_smut_monger_pt1/
Confessions of a porn site boss: How I got it up on the 'net
Part 1: VHS tapes, dialup connections and sexy nekkid ladies...
Posted in Software, 29th November 2013 09:04 GMT
NSFW Going to a sex shop in itself can be embarrassing at the best of times, but when I knew that I was going to ask about dodgy video tapes from dubious sources, it got a whole lot worse.
"I'm looking for some more interesting kinky stuff, know where I can get any?"
This was the early '90s and VHS cassettes were the norm. DVD porn didn't exist.
After much suspicion and haggling I was the proud owner of a VHS cassette with some pretty kinky porn. To be fair it was good stuff, and in the day, worth the £65 no-questions-asked cash price.
No one knew at this point that within the next 20 years you would be able download thousands of high-quality digital porn titles from your always-on 100Mbit internet connection for free, if you had no scruples.
Even better: I could browse super-hardcore porn without ever visiting a physical shop or having those sweaty-palm moments of taking my purchase to the counter and facing the inevitable "Will there be anything else, Sir?" as though I didn't have enough embarrassment at that moment.
My dodgy video dealing was about the same time as the first 28.8k modems came out and the whole new web frontier was beginning. Within 24 hours of jumping on the internet I was on porn sites. This got me a taster of what I could get for just $30 a month. I signed up and was very disappointed with the content, but saw that there was money to be made. Slowly, I waited for each image to load, hoping it would be better than the last.
Within a few months, barely old enough to legally view the porn I was purveying, I had a website set up. It was easy money, though the setup wasn't cheap. Even shared web server accounts came in at the mid three-figure range at that time. I spent my days creating what were by today's standards very simple pages and uploading them over my super-slow modem. It became a habit to log in every morning and see how much money I had made while I slept.
For adults only
Obviously no one wanted to pay to get their jollies if they could avoid it. This brought about the rise of the porn pass. For a one-off fee of $20 per year, a person could visit all the sites under the porn pass scheme. To verify their age, users needed to show their credit card. I got 65 per cent of the payment and I only had to put up the bare minimum content to get the user off. I really didn't care if I saw them again. This was known as pay-per-sale or PPS.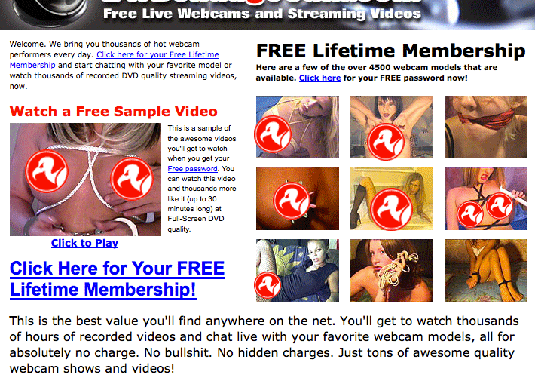 Live-streaming camera sites, some of them fairly (ahem) "niche", can quickly and directly charge the viewer for a "personalised" experience.
One-off payments from signups were OK, but there was more money to be made. You could set up your own porn site, but the hassle wasn't really worth it unless you had the contacts. The way forward was to promote other people's sites via affiliate schemes.
Signing up to promote sites, I usually got a choice of PPS or revenue share. If I found a site that visitors loved, I could make more on a revenue share agreement where I would take a percentage of the monthly take from the signups. A good site could be a goldmine.
The good times couldn't last for ever. Consumers grew wise; the free pass stuff started to look a little dated and wasn't the best value from a punter perspective. People made do with short, grainy video clips and although sites started to evolve, becoming more fan based (and niche based) downloading was still slow...
It's all about the traffic, dude
Building traffic is the major issue with any site. For my porn site, it was both easy and at the same time difficult. On the most fundamental level I traded links with associates with similar types of porn. Running my own sites, I could also interlink between them, with each tailored just slightly different so that Google left me alone.
Eyeballs were key. Those in the know with the porn knew where to go to find it. You could put together a gallery: a single page with twelve to fifteen image thumbs linked to bigger images (but never more than 800 by 600 pixels) and links designed to get the viewers to click on the sponsors' site to tease punters into joining. Christmas was always a strange time for the adult sites. You would see a nice rise in visitors until a day or two before Christmas and then it just sank away for a couple of days. I put it down to people having real lives and visiting their families.
TGP (Thumbnail Gallery Post) galleries allowed webmasters to submit content to the big traffic sites such as "The Hun" and if I got a decent listing there, I would get a nice boost in traffic. Hundreds of TGP sites popped up over time. Automated software allowed me to upload to hundreds of TGP sites quickly. Even so, it was a tiresome task and it could easily take an hour to get submitted to all 300 sites as some weren't fully automated, or did not allow auto-submission.
Basically a TGP site was just page after page of free links to porn submitted by hundreds of webmasters each pushing their own site. It was just enough of a taste to get people to click on the right links. The TGP owners of course, had their own links to sponsors. You don't get anything for free!
After a few months of building and submitting galleries, a lot of the traffic I would receive from such TGP sites was historical and I would continue to receive it for weeks and months after. Once traffic was high I set up a top list and let the other webmasters join and get traffic – and vice versa. This was a fine balancing act because if Google saw too many direct links it would punish you.
You might be wondering where all the free porn to insert came from. Well, when you sign up to promote a porn site, you got access to a limited subset of the content from that site. Obviously promoting a single girl fan site required content that featured that model. If not, I could take liberties and use content purchased from the content sellers. The content had to gel with the site I was pushing.
Once I had sent a good number of sales and was trusted, I could usually get free access to the site and use any of the content on the site, within reason. It was one of the perks of the job. Some affiliate schemes even offered points as a redeemable bonus against some funky tech gadgets.
Then cable and ADSL appeared. I was floored. I could download at 10 MBit/second on what was then NTL, the forerunner of Virgin Media. I had visions of getting more work done, but I ended up browsing a lot more too!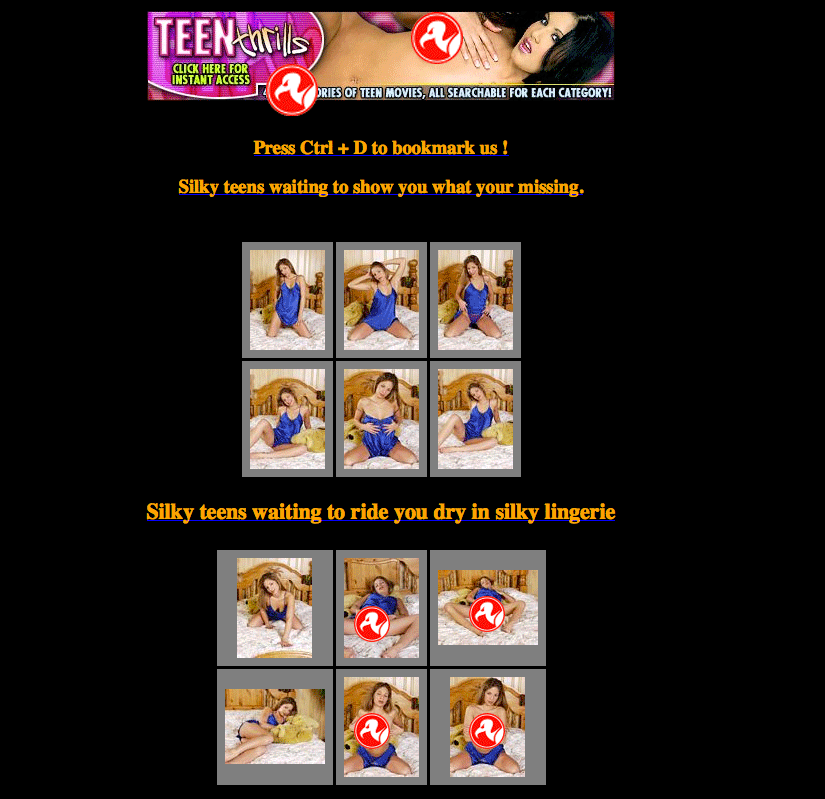 You don't need to be good at grammar to work in the smut industry.
Although people didn't realise it at the time, it was both a blessing and a curse for the porn industry. People could now access larger and better quality porn. Images became old school. Videos were the way to go. What it also meant was people could also trade their ill-gotten gains more quickly and easily. Multimedia Newsgroups began to get more popular and anyone with an ounce of knowledge could download full length movies. It was easy enough: just get a usenet account and queue all the parts of the new VCD from alt.binaries.multimedia.erotica.
At first, it just happened. It was the cost of doing business. At the same time people were beginning to get used to always-on internet porn. If you knew how to use Usenet you could download the latest DVDs ripped down to Video CDs. Entire sites would be downloadable in one go. Why pay for what you can get for free?
In spite of this, the money was good. The geeks aside, most of the punters would still join a site. The only problem was explaining why I had several thousand pounds a month coming into my bank account as a twenty-something-year-old. In retrospect, it was a nice problem to have. Little did I know there was trouble round the corner... ®
Coming next: How the net porn industry, er, flopped.