Original URL: https://www.theregister.co.uk/2013/11/20/good_news_tourists_redback_spider_antidote_doesnt_work/
Antidote for poisonous Aussie Red-Back Spider venom DOESN'T WORK
Australia: The holiday destination where if the sharks don't get you, the scientists will
Posted in Science, 20th November 2013 01:25 GMT
Australia's second-most feared spider, the Red-Back (a member of same family that includes America's Black Widow), is probably less venomous than we think, considering that new research shows the anti-venom Australia has used for decades doesn't do anything.
Of course, since nobody's actually died of a Red-Back spider bite in decades (since, in fact, the anti-venom was introduced in 1956), this suggests that the infamous backside-biter is not as toxic as was long believed.
In what looks like a classic confusion between correlation and causation, it seems to El Reg that the availability of an anti-venom brought bite sufferers to hospital, and hospital treatment kept them alive.
The discovery is down to Geoff Isbister, a toxicologist at Newcastle's Calvary Mater Hospital, who presented his research to a conference in Dubai.
Ibister told the Australian Broadcasting Corporation "If [the anti-venom] works, it only has a very small effect and there's risks with using anti-venom and our assessment really is that the limited benefit or potentially no benefit of anti-venom isn't worth the risks of using a treatment."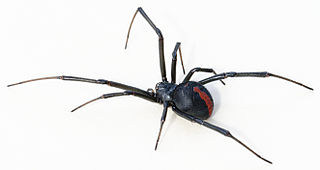 The Red-Back Spider: bitey but not so deadly
Image: Toby Hudson under the CC 3.0 license
His work was based on analysing 224 patients in hospitals around Australia, half of which received the anti-venom along with pain relief, the other half receiving just the analgesia.
"We showed that it didn't actually matter whether you got the anti-venom they didn't have improved response to the pain or improved treatment of their systemic effects with anti-venom," he told Auntie.
With as many as four percent of patients showing allergic reactions to the anti-venom, Ibister says he'll stop using the product on his patients, and wait until research produces a better product.
And while the bite is painful, tourists and locals alike can strike down one of the terrors of Australia's fauna. ®