Original URL: https://www.theregister.co.uk/2013/11/19/turn_you_house_into_an_imorgue_using_the_wreckage_of_old_mobes/
Pile of fanboi cash taking up space in garage? IPHONE UNDERTAKERS are keen to help you
Seek kickfunds, smashed-up iPhones so they can SELL you smashed-up iPhones
Posted in Personal Tech, 19th November 2013 06:04 GMT
A crafty group of "upcyclers" are looking for funds and phones to start their recycled iPhone craft project and, er, presumably sell it back to you. So if you're struggling to "start a conversation" with a fellow fanboi, this might be for you.
An American firm has launched a bid to turn smashed iPhones into "interesting" bits of furniture, kitchen accessories and even jewellery.
Twice Used has started a Kickstarter campaign to raise awareness and funds for its project to resurrect the ghosts of iPhones past.
"Each screen tells a story of clumsiness and everlasting remorse," wrote Chris Koerner, the man behind the project. "You will not find a better conversation-starter than this."
Twice Used aims to keep dangerous materials out of landfill sites by putting them in your home, which isn't quite as bad an idea as it sounds. The firm has already gathered 2,000 broken bits of iPhone and are hoping to partner with repair firms to source more broken iStuff.
"Twice Used is a project set to serve dual purposes: Eliminate hazardous electronic waste by manufacturing modern household goods by hand in the USA," Koerner continued. "We have designed and prototyped a handful of attractive products that all have one thing in common: They are all made from used iPhone glass and other parts such as home buttons.
"All of this glass comes from iPhones that were in the clumsy hands of individuals all over the world. The phones were dropped, brought into a repair shop to be fixed, and then the glass was sold to us to make this artwork."
So what does this mean for fashion-conscious fanbois and gurlz? Well, it means products that make the Google Glass look positively stylish.
Here's a table made of 100 broken iPhones: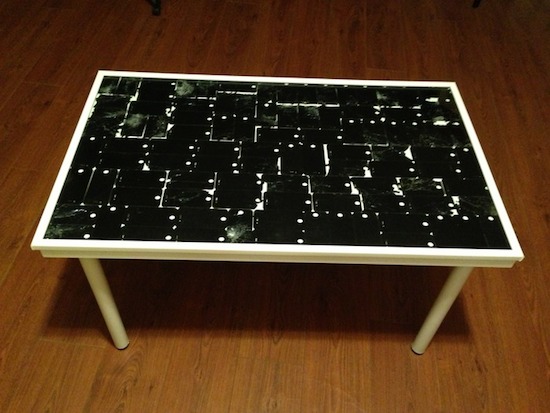 Likewise, have a gander at a picture frame and clock: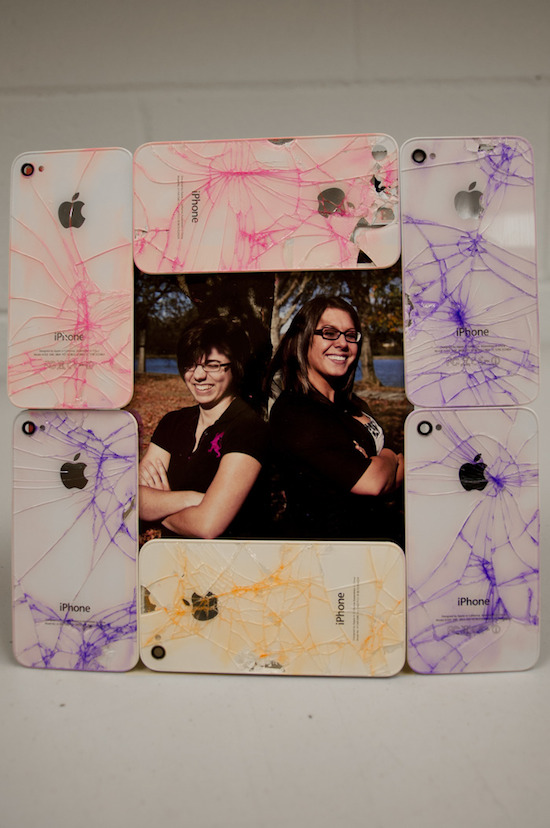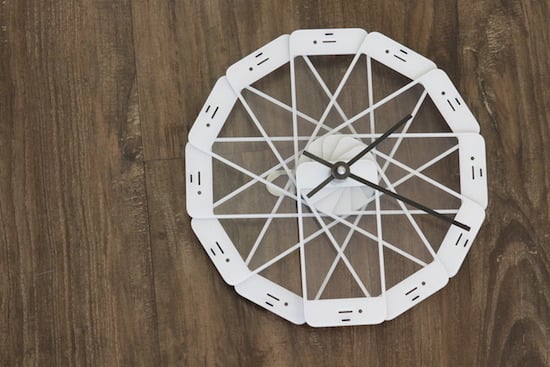 Finally, here's some jewellery made from old iPhone home buttons: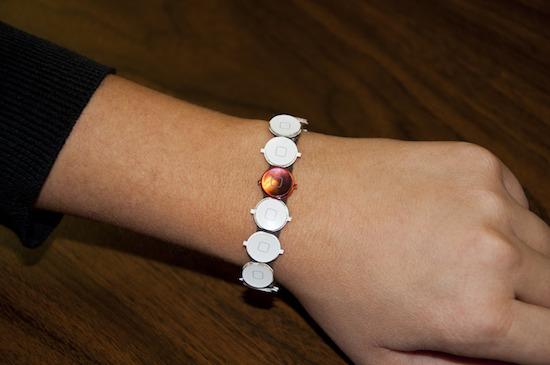 The Kickstarter has just launched and has raised about $1,000 of its target of $10,000. Click here to support the project.
"As long as people are dropping phones we will have products to make," Koerner said. ®