Original URL: https://www.theregister.co.uk/2013/11/09/astroboffins_solve_birth_of_man_in_the_moon/
Astroboffins solve birth of the Man in the Moon face
Craters linked to four-billion-year-old impact
Posted in Science, 9th November 2013 02:29 GMT
NASA's Gravity Recovery And Interior Laboratory (GRAIL) has apparently figured out the origin of the "Man in the Moon".
According to the space agency's researchers, who published their findings in this week's edition of hefty boffinry mag Science, the distinctive almost-face-like marks on the Moon are "large, lava-filled, impact basins that were created by asteroid impacts about four billion years ago".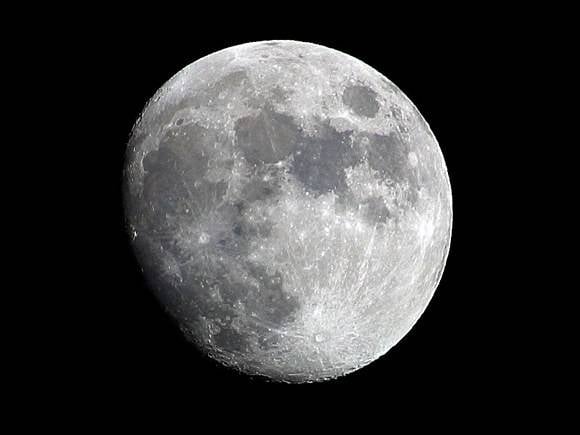 In your face ... if you can see it
Due to the way lava filled the basins, the scientists were unable to gauge the actual age of the lunar maria that formed the distinctive marks on the Moon. Rather, the GRAIL researchers studied the ages of adjacent craters which allowed them to estimate just when the Moon was given its face.
"GRAIL data indicate that both the near side and the far side of the moon were bombarded by similarly large impactors, but they reacted to them much differently," said MIT researcher Maria Zuber.
The climate of the Moon is also said to have played a part in the formation of its features. The researchers believe that because the near side of the Moon was warm enough to produce a thinner crust which allowed for larger craters. As a result, the craters in the near side are said to be as much as twice the size of their counterparts on the far side of the Moon.
The discoveries provide a lasting legacy for a pair of GRAIL crafts which have long since met their fate, both crashing into the surface of the moon in late 2012. ®