Original URL: https://www.theregister.co.uk/2013/10/31/antique_code_show_alone_in_the_dark/
Ding-dong, Cthulu calling: Infogrames' 1992 Alone in the Dark
Crawling chaos in the classic classic house of horrors
Posted in Personal Tech, 31st October 2013 09:04 GMT
Antique Code Show There was a time when you were considered a bit of a sissy if a computer game scared you. Yet along with the numerous innovations Alone in the Dark brought to the gaming world, it was one of the first titles to genuinely put the shits up anyone brave enough to play it.
Creaky floorboards, distant howls, Hitchcock camera angles, and an intriguing, hideous, unraveling plotline gave this title the power to spook like nothing before.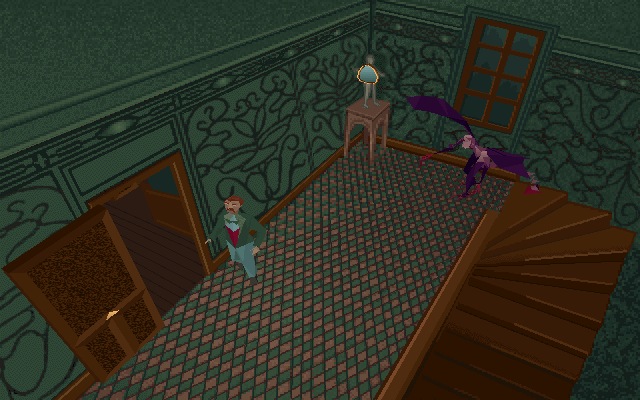 Behind you!
And if that's not enough boundary pushing for one game, in time it would be seen as a key forefather for a distinctive gaming genre.
The brainchild of French developer Frédérick Raynal, Alone in the Dark's characters and storyline took a great deal of inspiration from the work of American horror auteur HP Lovecraft, though the game itself was driven by Raynal's love of 1980s horror movies. But the Lovecraft link was so overt that the original game box features a strap-line proclaiming the connection – presumably to reel in the horror fans while warding off know-it-all shouts of "rip-off!"
We start with the premise that the Louisiana manor of Derceto needs a thorough investigation after its owner, Jeremy Hartwood, dies in what is first presumed to be suicide. Choose between his niece, Emily Hartwood, or private investigator Edward Carnby – there's no major difference in how the game plays, which I guess is a missed opportunity. But Alone in the Dark was released back in 1992 so it can probably be forgiven.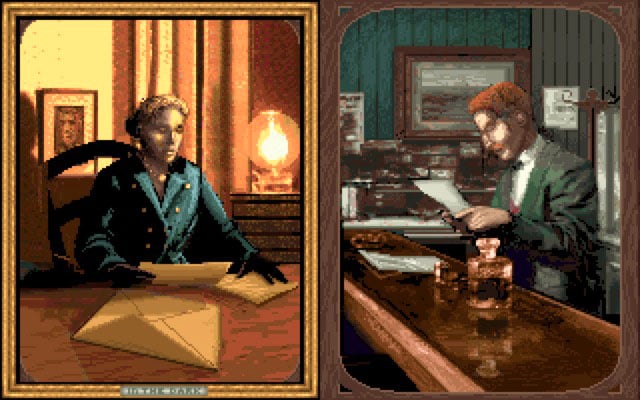 Pick your character: Emily Hartwood or Edward Carnby
While the quest begins as an investigation into the paranormal events of the manor, it rapidly turns into a struggle to retain your character's own life. The story unfolds through discovered clues and letters, which is somewhat more interesting than the standard approach of breaking to a cut-scene whenever the story needs to be move on a tad. Undoubtedly, it also heightens the intrigue and scariness.
Alone's development team were fully aware that PCs of the early 1990s were incapable of delivering a fully rendered horror house of visuals using nothing but polygons. The ingenious solution was to model characters and enemies in single colour-filled polygons entirely, while using digitised hand-drawn visuals for backdrops and a good deal of the room furniture.
Rooms were created in a specially written 3D tool which output a rendered image as the basis for the background art, and a data structure used for character collision detection.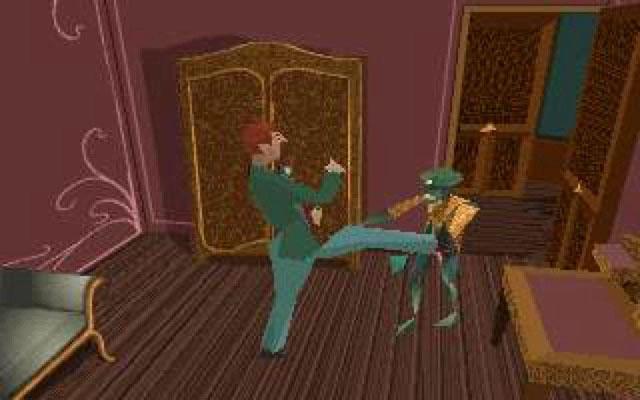 Kick the ghoulies in the goolies
Fixed camera positions ensured that scenes remained technically feasible - and suitably realistic - with the camera frame switching as your character moved through each room or corridor.
The approach was a utilitarian case of working within technical limitations, but it gave the title extra spook value, with dramatic, film-like viewpoints – as though really being watched – aiding the atmosphere well.
Yes, it could be a little irritating when the frame changed in mid-fight or flight – making your controls re-orientate to the new camera angle – but it was a small price to pay for such accomplished visuals.
Video
Relive the first level here, en Français, and alone in the dark if you dare…
Furthermore, Raynal's bespoke 3D engine allowed polygons to be bent and warped, not simply repositioned, so more realistic movement and expressions for characters were possible. Limited in effect compared to today's textured, bump-mapped and anisotropically filtered efforts, yet there's still something quite suitably unsettling about those low polygon-count characters and their maniacal expressions.
Of course, Alone in the Dark's unsettling atmosphere would have minimal impact were it not for the grandiose gothic musical interludes and spot sound effects, given enough importance by Raynal to be outsourced to an external sound agency, Sequence Coda.
Pickman's 3D model
There's nothing quite as unnerving as hollow, deathly footsteps approaching from afar, their stepper unseen and your heart in throat as you scrabble for a weapon or hiding place.
The use of an inventory brought the game's puzzle-solving element alive, and your quest soon becomes filled with all manner of seemingly spurious objects. For Alone was more about a cognitive, measured approach to approaching zombies and secret passageways, rather than quick-reaction gameplay with guns all-blazing.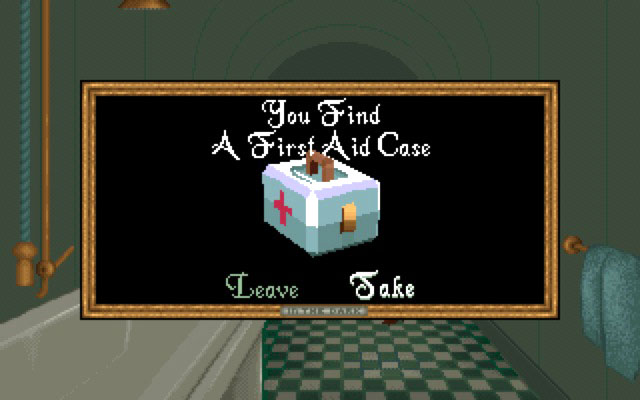 Collect items carefully
Indeed, the way to complete Alone was by experimenting with different combinations of objects and routes, in order to overcome otherwise insurmountable situations – very satisfying when you finally crack one of its trickiest puzzles.
Raynal and his team feverishly worked on a sequel to Alone in the Dark, but unfortunately tensions between the team and publisher Infogrames became evermore apparent, and Raynal left the project along with most of his development staff.
Infogrames, undeterred and holding ownership of the game name and 3D engine, employed alternative staff to complete the sequel. Alone in the Dark 2 was certainly a worthwhile game, though it did lose the horror direction somewhat, along with the subtlety of Raynal's puzzle design – replaced by an emphasis on reflexes and fighting.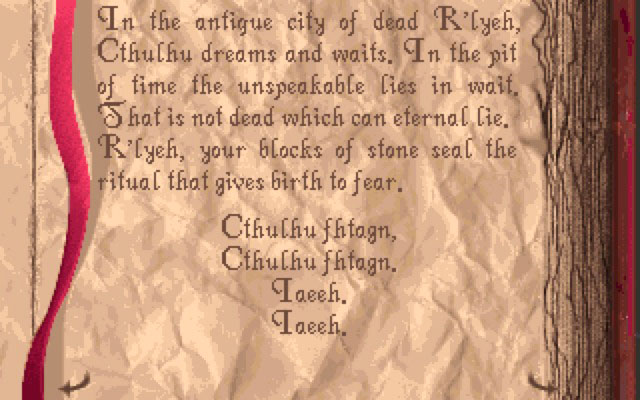 Raynal was inspired by HP Lovecraft's horror stories - handily set in a low-tech era to keep the gameplay straightforward
Sensing cash to be made, a further sequel was commissioned by Infogrames, this time introducing a slightly bizarre Wild West theme. With action weighted back towards puzzles again, this one received a better critical reception than the second installment had.
In 1996, when Capcom released the first of its Resident Evil games on the Playstation, it dropped the term "survival horror" dropped into the game's blurb. Little did anyone know the phrase would go on to become a genre in itself.
Yet it's clear while playing that Japanese classic that the European Alone in the Dark must have been a huge influence. Sure, the genre would have found its direction in the end, but Alone presented a particularly complete blueprint of how such games should function.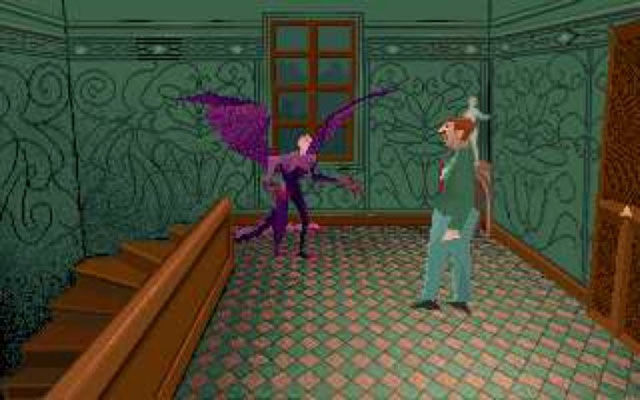 Clean your teeth and then gargoyle
Feeling a tad miffed at Infogrames' continuation of the series, one suspects, Raynal came back to the genre some years later and attempted to produce a spiritual sequel, called Agartha. Working under company name No Cliché, itself falling within the bounds of Sega Europe, the game was due to appear on Sega's Dreamcast console. So it was a huge shame that the plug was pulled when Sega chose to refocus itself as a software-only company, and began to wind up a lot of its Dreamcast development schedule.
In more recent years, Infogrames has exploited its ownership of the game name, releasing Alone in the Dark: The New Nightmare in 2001 and a reboot of the series entitled simply Alone in the Dark in 2008. The two games introduced interesting plotline twists and, inevitably, vastly superior graphics, though gameplay flaws meant that neither title received an overwhelmingly positive reception.
Two films have also attempted a good old cash-in on the series – both inevitably bad, with the first described on rottentomatoes.com as "inept on almost every level".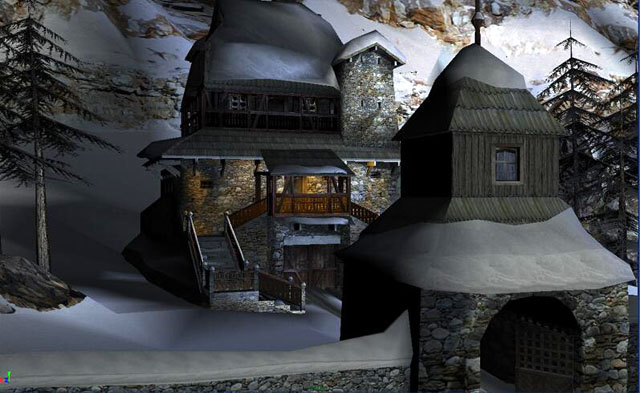 Raynal tried to bring AitD up-to-date with Agartha
The original Alone in the Dark is a title that pioneered the transformation of games into big-budget productions, rivalling movies in costs, staff numbers and takings. It scared and excited in huge measures, and its blend of action and puzzles was very addictive.
Yet since the original title's push for glory, it feels as though the series has never quite had the follow-ups and successors it so justly deserves. Perhaps, one day, Raynal will wrestle the name rights back from Infogrames and create something truly worthy of Alone in the Dark's legacy. ®
Frédérick Raynal gave a talk on the development of Alone in the Dark at the 2013 Game Developers' Conference. You can watch the video here
Released 1992
Developer Frédérick Raynal
Publisher Infogrames
Platforms PC, Mac, 3DO