Original URL: https://www.theregister.co.uk/2013/09/23/lohan_team_adios/
Our LOHAN rocket ship team exits Spain with a bang
Explosive Vulture 2 reveal caps eventful 10 days
Posted in Science, 23rd September 2013 12:04 GMT
Pics+Vid It's been a hell of a couple of weeks at the Special Project Bureau's mountaintop headquarters, as we took delivery of our Vulture 2 spaceplane, welcomed the Low Orbit Helium Assisted Navigator (LOHAN) team to sunny Spain and then spent a frantic 10 days putting things together, blowing stuff up and rescuing lost playmonauts from inhospitable mountainsides.
We're sure you'll join us in raising a glass to (from L-R) Claire Edwards, Paul Shackleton, Rob Eastwood and Dave Akerman, tasked respectively with logistical support plus Twitter and photographic duties, rocket motor wrangling, custom igniter tomfoolery, and balloon and tracking operations: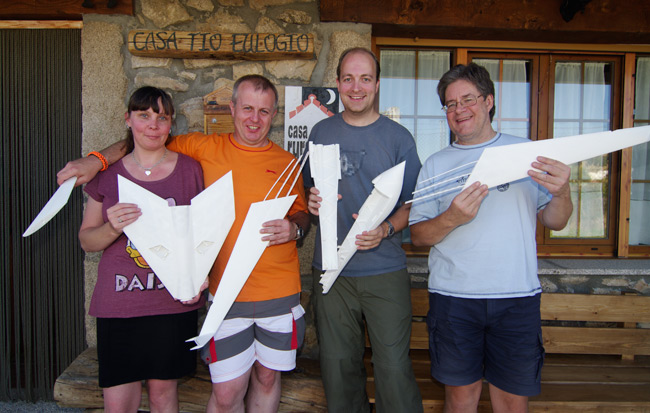 This top-notch quartet applied themselves immediately to the task in hand in our temporary workshop facility, kindly provided by my old mate Juanjo – owner of my local Bar Almanzor in the town of Barco de Avila, and who also cut us a great deal on the team's accommodation.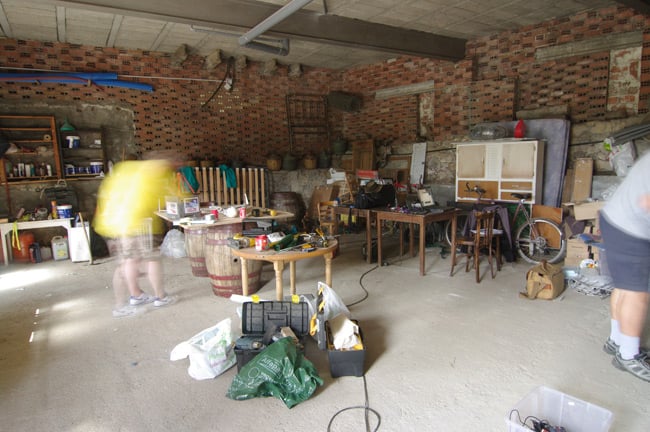 Paul proved a dab hand at a range of tasks, demonstrating particular skill in the kind of string, Styrofoam and gaffer tape constructions which has won LOHAN worldwide approval from garden shed improvisation aficionados: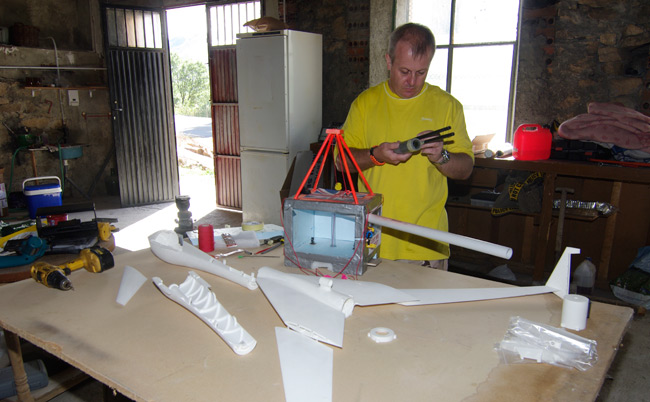 Dave, meanwhile, knuckled down to his coding jiggery-pokery in a quiet corner...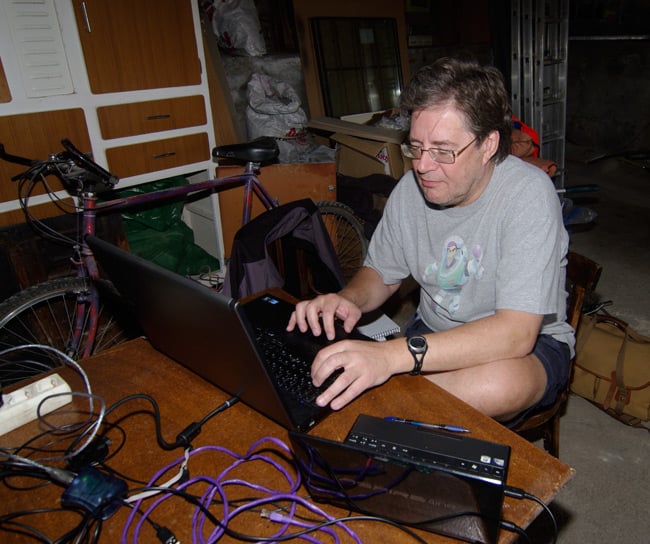 ...while Rob got hands-on with the Vulture 2: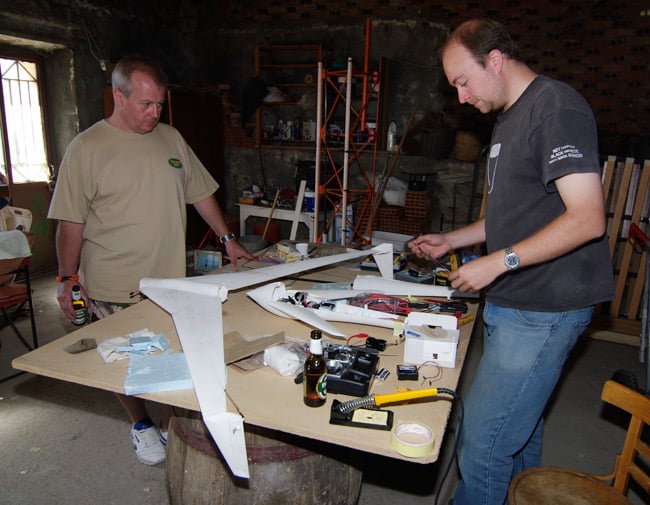 Last Monday, we travelled to the province of Valladolid for a custom igniter test launch.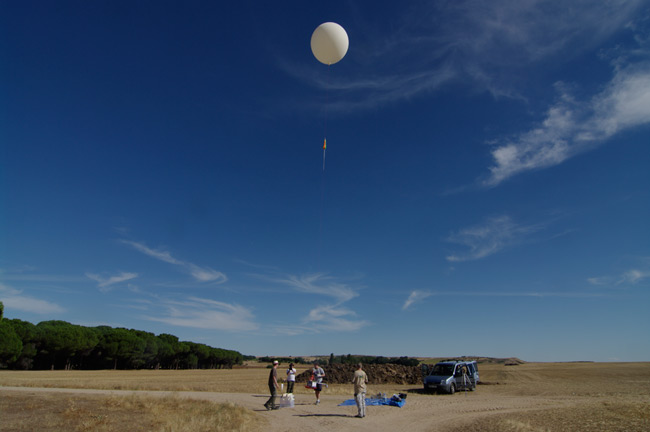 The flight went titsup when the balloon burst prematurely, necessitating a dramatic mountain rescue of our plucky playmonaut: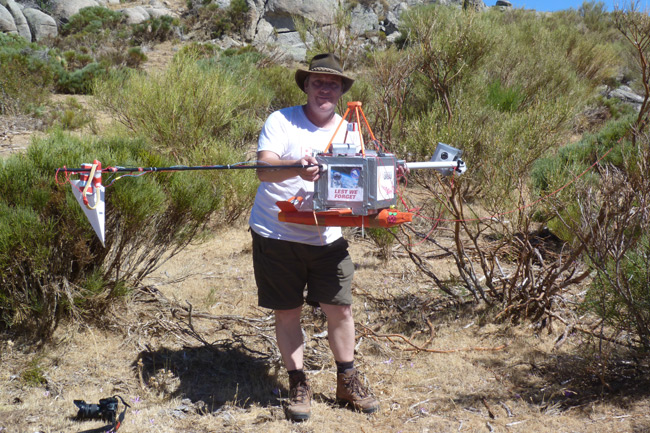 The mighty orb's failure meant a second igniter test flight and serious knock-back to our planned schedule. On Thursday, we schlepped to the village of Villanueva del Aceral, in the province of Avila, and sent a second globe aloft: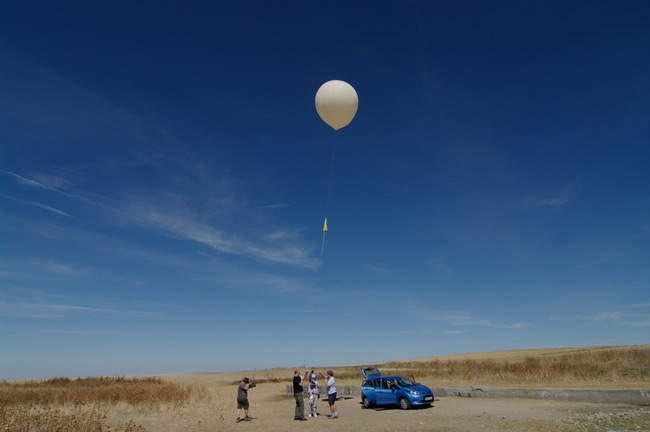 In answer to the question as to whether the igniter fired at altitude, the answer is yes, as the team members' faces show after the recovery: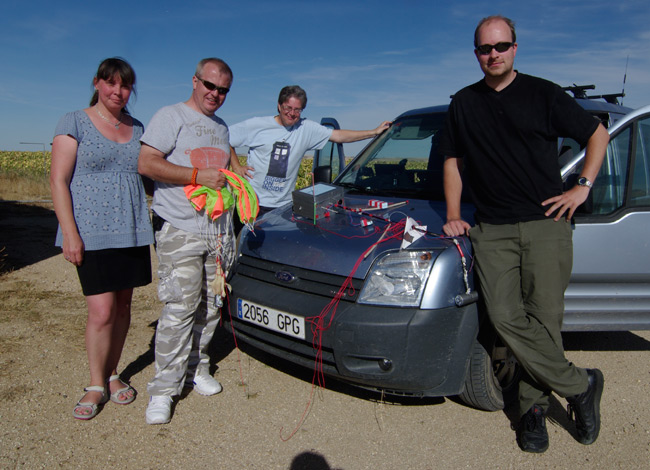 The mission was a text-book operation, with the payload landing close enough to the launch point for us to get there in time to see it float gracefully down into a wheat field. We'll have full details of the flight later in the week.
In between all this madness, Dave got the Big Red Abort Switch To Release Aerial Payload (BRASTRAP) doomsday box working.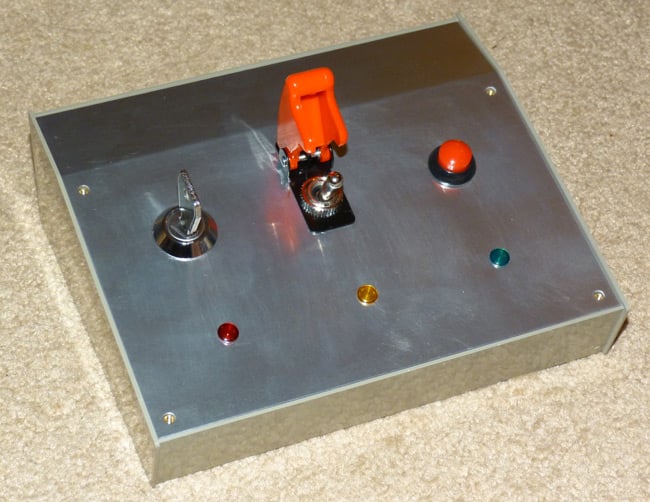 The box contains a Raspberry Pi which, following some Blofeld-style key and red button action, sends an abort message to the RockBLOCK-Arduino sandwich. This in turn fires a pyrotechnic cut-down which will release the LOHAN balloon in case of emergency.
Naturally, we had to see that for ourselves, so we pressed the aforementioned button of doom and stood back as Paul's "Tube of Death" cut-down went pop (click on pic for snaptastic embiggenment):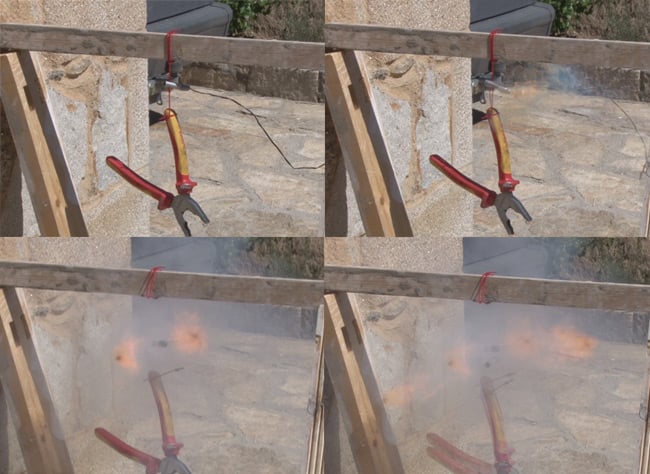 The BRASTRAP rig and test deserve a video of their own, so we're on the case and will get that to you as soon as we can.
And finally, regarding the Vulture 2, thanks to Rob and Paul, we were by Friday afternoon able to take these pieces hot from the 3D printing press...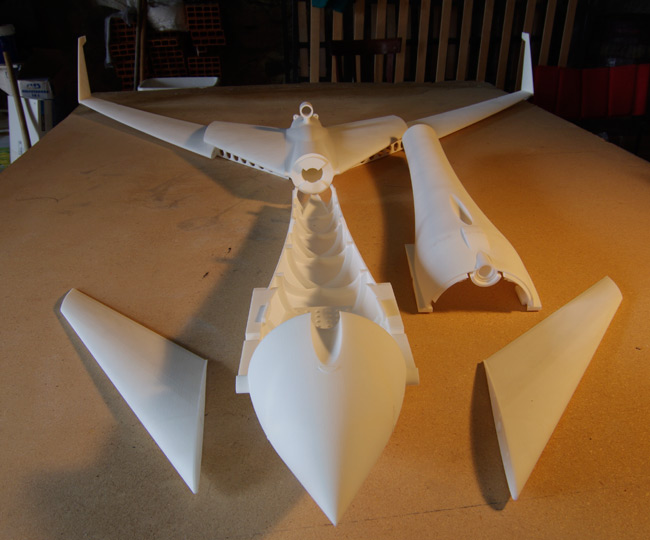 ...and assemble them into a functioning aircraft, complete with working avionics: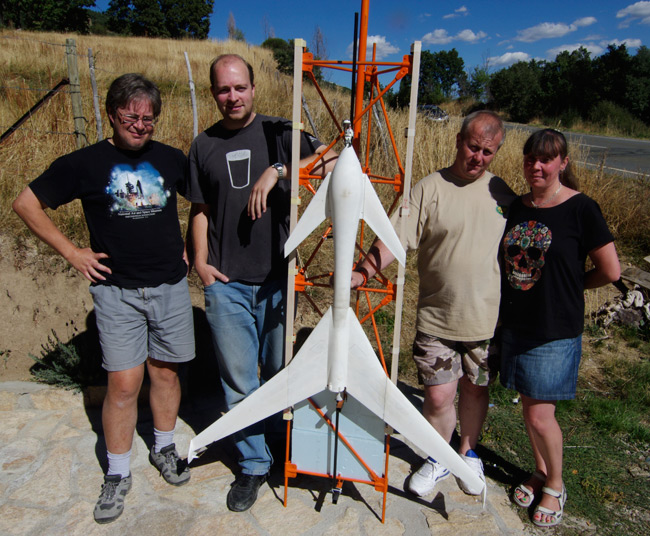 For those of you who missed the live reveal of the world's first 3D-printed, rocket-powered spaceplane, here's a vid of our improvised event, preceded by another ground-breaking SPB invention: the Low Orbit Beer Bottle Explosive Release (LOBBER) system...
To fully appreciate just how magnificent the Vulture 2 is, you'll need a closer look, we're working on getting some quality photographs for your viewing pleasure in the near future.
In summary, then, a frenetic but ultimately successful 10 days, even if our spaceplane has not yet taken to the skies. That, LOHAN fans, is our next challenge. ®
---
Further LOHAN resources:
---