Original URL: https://www.theregister.co.uk/2013/08/29/microsofts_next_ceo/
Hey, Bill Gates! We've found 14 IT HOTSHOTS to be the next Steve Ballmer
Stop fretting, check out these peeps. Now you can go back to swimming in cash
Posted in The Channel, 29th August 2013 08:29 GMT
Analysis Now for that question everybody's asking: who will be the new Microsoft chief exec once Steve Ballmer slips into retirement by next year?
The software giant's co-founder and chairman Bill Gates, fellow company board member John Thompson and executive recruitment agency Heidrick & Struggles are tasked with cracking that puzzler.
But before they find a replacement, Gates and Co have an even bigger question to answer: what type of company do they want Microsoft to be?
The corp's head of PR Frank Shaw has channelled Dickens ("It was the best of times, it was the worst of times") to conclude that the world just can't fathom the Windows 8 maker: "If you really want to understand what's going on with a [company] as complex as the one we operate in, you've got your work cut out for you."
From Azure cloud systems to video-game gumble like Kinect, Microsoft is a diversified operation - but will it remain so in the hands of a new gaffer? Out of the pile of possible candidates for CEO, some will want to take Microsoft down the avenue of a trendy web-focussed company while another may concentrate solely on high-margin enterprise-class gear.
Complicating the CEO search is the culture and politics within the belly of the Redmond beast. People brought into Microsoft have a habit of not sticking around for very long.
Perhaps that's the effect of the American North West's climate. More likely it's caused by a dislike for the company's employee-ranking system, which cans the lowest performing 10 per cent, or a lack of political skills needed to build a network of influential allies.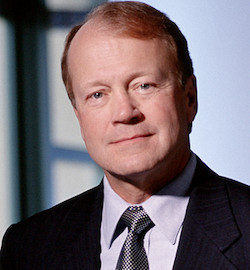 Cisco ... John Chambers
Gates and his team will also need to convince a top non-Microsoftie that driving the technology giant is an attractive proposition. Whenever Apple, Google and Facebook steal the limelight, a move to Microsoft may seem a backwards step or a bet on a company with fading fortunes.
'Turf wars have already started'
Not that appointing an existing Microsoft executive wouldn't be problematic. Sources tell us the turf wars have already started inside Redmond as executives fight to protect or advance themselves and their products and teams. Victory for one lucky insider will have two consequences: first, there will be an exodus of losers, as has happened elsewhere when a senior executive was promoted. The other effect will be to cast a cloud over Microsoft's future, as the new captain will come from an old guard synonymous with Microsoft's failings under Ballmer.
One possible solution may be to bring back a Microsoft executive who left to work elsewhere. Such a person could combine knowledge of the business and its culture with the "right" amount of world experience.
In the background to all of this is the influence of co-founder Gates, supposedly the keeper of the company flame. But Gates has has poor form in picking winners. He backed Ballmer for the top slot in January 2000, and then made Lotus Notes creator Ray Ozzie chief software architect and visionary chief in 2005. Ozzie was gone five years later.
With this in mind, here are The Register's picks of potential candidates. We have excluded junior business execs who are waiting to be plucked from obscurity. On the list are some, but not all, current and former Microsoft execs, based on experience.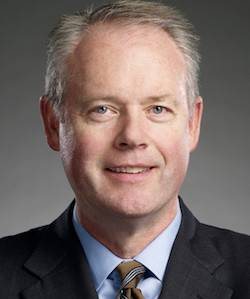 Juniper ... Kevin Johnson
The enterprise CEO
Microsoft calls itself a devices and cloud company - but Windows on PCs, server operating systems tools, virtualisation tools and, of course, Office all bring home the bacon. Microsoft flogs its Xbox games consoles, but whether it likes it or not, the company is primarily a business and enterprise software company. Who could Microsoft bring on to run such an outfit?
Cisco CEO John Chambers is used to running a massive and diversified operation with a heavy business customer base. He's proved a capable CEO, able to run an elastic operation - taking Cisco through a string of acquisitions, absorbing their technology into the networking goliath's portfolio and culture, and scaling down by swinging the axe.
If Chambers is too entrenched, there's Kevin Johnson - the retiring CEO of another networking giant, Juniper Networks. Johnson grew the Juniper business by more than 50 per cent, although it's always lagged Chambers' operation. Johnson would certainly pass the Redmond outsider test - he was a president of Microsoft's platforms and services division and reported to Ballmer until 2008.
Siphoning VMware brains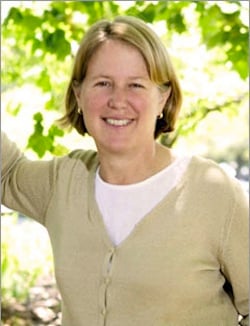 Investor ... Diane Greene
VMware's former CEO Diane Greene would bring solid enterprise experience to Microsoft, too. She led the giant through its all-important period of expansion to become the market's number-one in virtualisation, something Microsoft is only now trying to chip away.
In 2008, she was ousted by the board of VMware-owner EMC, which feared an advancing Microsoft armed with its Hyper-V virtualisation stack. Now she could bring knowledge of VMware into the Microsoft camp as it tries to scale up against virty rivals. She may also welcome the chance to take a pop at VMware and EMC. Greene is, right now, occupied as an investor and also a member of Google's board - another plus, but an advantage that wouldn't last long as she would likely be forced to cut any ties with the advertising giant.
The internet CEO
Ever since Bill Gates published The Road Ahead in 1995 that almost completely failed to foresee the soaraway rise of the internet, Microsoft's had a blind spot about the web.
Microsoft's world view could be summarised thus: the answer is a PC, now what's the problem? That built a culture of PC first, and a reluctance to cannibalise teams to target new forms of hardware and harness the nebulous world of the internet.
Since Ballmer announced he will retire by this time next year, some have said they believe the best way to run Microsoft is to turn it into an "internet company", perhaps by appointing somebody already running a high-profile online operation.
One name dropped into the mix is Reed Hastings, CEO and co-founder of video streaming site Netflix and - until last November - a Microsoft board member. AS an entrepreneur, Hastings will not be drawn to Microsoft's stuffy corporate culture.
And don't think he's Mr Biz Hotshot, either: Netflix lost subscribers and saw its share price plummet in 2011 when it tried to separate its streaming and DVD services, lowering the prices for renting discs and charging for internet video. The move left some customers out of pocket and ignited a backlash. Hastings was forced to issue a personal apology.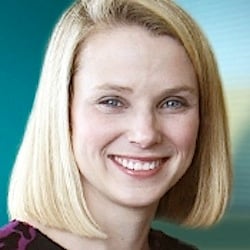 Yahoo! ... Marissa! Mayer!
Gates could tempt across Yahoo!'s Marissa Mayer. A Googler for 13 years, Mayer led product management and engineering on local, mobile and contextual search for Google Maps, Local Search, Google Earth, Street View and Latitude - the sort of stuff Microsoft is trying to conquer with Bing.
Mayer, Google's first woman engineer, has the coding chops in addition to knowledge of the web. The problem is, she's been with Yahoo! for a year and is trying to turn the internet giant into a company that provides useful things that people would pay for. Also, Yahoo! is Microsoft's search partner on Bing, so luring the CEO would be a bad move for fraternal relations.
Amazon is fertile and promising ground. The company's gone from a simple seller of books to a bedrock of businesses by hosting their compute and storage systems in the cloud. Yet, Amazon remains true to its consumer origins, with a successful e-reader serving its book inventory. Plenty of peeps have gone to Amazon from Microsoft, so channels of communication exist. But who to hire? There's the rub.
Amazon founder Jeff Bezos runs a flat and faceless empire, occupying the CEO, chief operating officer and president slots. We must look further down the chain, where we come to Brian Valentine - the vice-president of Amazon's e-commerce platform.
Valentine also passes the sniff test by being an ex-Microsoftie - he held various senior vice-president roles in the Windows division between 1999 and 2006, with a strong focus on engineering. He worked on Windows Vista and left after Microsoft decided to "reassign" him to "another part" of Redmond after Vista shipped. Have old wounds healed and, more importantly, would he see Microsoft as a step back?
Andrew Jassy has potential: as the senior vice-president of Amazon Web Services, Jassy wrote the original proposal for AWS back in 2003. There's also the senior vice-president of business development Jeff Blackburn, who has led much of Amazon's online investments, such as the purchase of film database IMDB and online clothing site Zappos, to diversify the e-tailer's operations.
The techie CEO
Read the comments on the insiders' Mini Microsoft blog and it's clear the kind of person Redmond techies want: one of their own, somebody with software-building skills.
There's a universal disregard for corporate business types, such as chief operating officer Kevin Turner or Tami Reller, the Windows division's chief financial officer and executive vice-president of Microsoft marketing.
Some on Wall St have lamented the lack of a technology guru at the top, somebody who can inspire geeks, who's got the next Android in mind or a Google Glass killer sketched out on a napkin.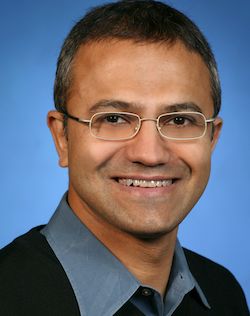 Microsoftie ... Satya Nadella
Who does that leave us? From Redmond, there's Satya Nadella, who has worked his way up to run the $14bn server and tools group admirably. There's a Twitter campaign to rehabilitate Eric Rudder, executive vice-president of advanced strategy and research, who once lead Nadella's server and tools unit.
Unfortunately, Microsoft product group heads, and those in charge of brainy bits of the company (such as Rudder), tend not to be considered experienced enough to run the entire operation. Rudder also passed on purchase of Rational tools, leaving the way clear for IBM to gobble the software maker.
Ray Ozzie was a popular and respected chief software architect brought in to be the "next Bill Gates". He wrote the Internet Services Disruption memo that described cloud-powered services delivered to mobile devices. He was behind Microsoft's "three screens and a cloud" strategy (tying together users' PCs, handhelds and TVs via an online service), and he helped form the team that built Windows Azure. Ozzie, though, never lived up to the billing of "the next Bill".
Microsoft has a strong case of Apple envy and has struggled to catch up with the iPhone and iPad. Who could Microsoft hire from Cupertino to sprinkle some magic on the Windows 8 family? Former iOS chief Scott Forstall is on the loose, having been cut free by Apple CEO Tim Cook for not apologising over last year's Apple Maps app fiasco.
Forstall joined Apple in 1997 and rose fast working on Mac OS, iOS and Siri and was mentioned as a potential successor to Steve Jobs. But, well, then there were those maps that looked rather like North Korea's take on cartography. Forestall's got the engineering talent and, based on the iOS Maps non-apology, he may also have the take-no-prisoners attitude to push his ideas through Microsoft.
The consumer CEO
Microsoft says it's a devices company, but it's not. There's a world of difference between building operating systems for PCs and portable gear, and designing, building and selling successful and desirable kit at a breakneck pace. On that basis, Microsoft may comb the ranks of consumer giants such as Samsung or Motorola - those with insider knowledge of Android and in possession of the manufacturing, channel and marketing relationships that Microsoft's Windows Phone and Surface so badly need.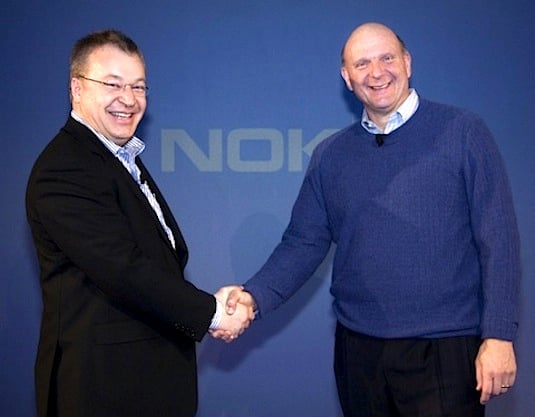 Right with you buddy ... Nokia chief Stephen Elop, left, with Steve Ballmer, now retiring
Generally, the device companies are too anonymous to make individual picks, but the one who has jumped to the fore of late is Windows Phone 8-lovin' Nokia boss Stephen Elop, if only because he's an ex-Microsoft executive in the spotlight for trying to turn around a lost super-tanker. He'd certainly pass the Microsoftie-back-in-from-the-cold test, but he didn't exactly excel at growing the Office business he was in charge of back in the day - the unit's growth remained flat under his brief tenure.
Hewlett-Packard's Bill Veghte could bring some consumer device experience, knowledge and contacts. Veghte was last week named executive vice-president and general manager of HP's enterprise group to develop the tech titan's cloud services, having worked as chief operating officer after graduating up the ladder from running HP's software business.
According to HP, he's working on marrying web and devices. More importantly for Microsoft, he's a former exec: a 19-year veteran who rose to the position of senior vice-president of the Windows business having worked on Windows Server and Windows 7.
He only left in 2010 as rival exec Steven Sinofsky took over Windows. Again, he fits the profile of knowing the Microsoft culture and coming with "real-world" experience; however, would he go back? Not only has Sinofsky now gone but so too has Ballmer, who allowed Sinofsky to triumph.
The operations CEO
Carol Bartz is a hard-working achiever who'd be a powerful choice: as CEO of Autodesk Bartz turned the company from "an aimless maker of PC software into a leader of computer-aided design software" by diversifying and improving the company's product line. She increased annual revenue from $285m to $1.523bn. She has some internet cred, too, leading Yahoo! between January 2009 and September 2011, when she was fired over the phone. Bartz was axed for failing to deliver growth at Yahoo! but she did cut costs and improved profits. ®