Original URL: https://www.theregister.co.uk/2013/08/01/chromecast_first_software_update/
You mean it's not perfect? Google to ship first Chromecast software fix
Invisible update to bring hardly noticeable changes
Posted in Personal Tech, 1st August 2013 00:23 GMT
It's been barely a week since Google launched its micro-sized Chromecast streaming media dongle, yet already the device is poised to receive its first software update.
"Today, we are pushing a bug fix update to Chromecast devices to improve performance, reliability and security," Chromecast product manager Ambarish Kenghe wrote in a blog post on Wednesday. "The update will roll out over the next few days and will happen automatically; users do not need to take any action."
Unusually for software updates from the Google Chrome team, no further details were given. Chrome browser updates usually list specific fixes or at least point developers to a change log, but no such information was provided for the Chromecast fix.
It's not even clear how Chromecast owners can be sure that their own devices have successfully received the update. Although some clever hackers have figured out how to switch the dongle over to the beta or developer channels, factory stock Chromecasts don't display any version or build information on their homepages.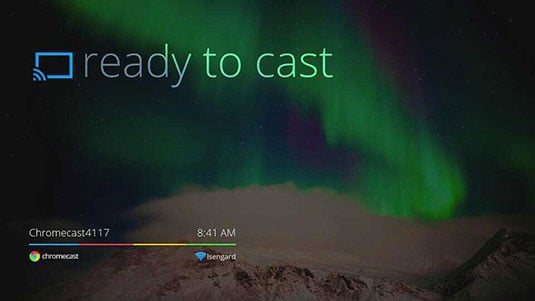 Oi! Which version is this, anyway?
Google didn't respond to our request for more info, but digging around the Chocolate Factory's open source Chromecast source code reveals that a new release was published on Wednesday bearing the version number 1.1.
Various device internals appear to have been updated. There's a new driver for the Marvell DE3005-A1 system-on-chip component – the brains of the device – but what functions have changed isn't clear. The Network Security Services (NSS) library, which handles SSL, TLS, and other public-key cryptography, has also been updated. The bootloader looks like it has been tweaked slightly, and there even seems to have been a Netflix-specific change or two.
Most of the rest of the code remains unaltered, which leads us to believe that this update is a minor one that will probably go unnoticed by the majority of Chromecast owners. Then again, if our own Chromecast here at Vulture Annex suddenly explodes, rest assured you'll hear about it. ®