Original URL: https://www.theregister.co.uk/2013/07/22/pernixdata_gets_quantum_sales_boss/
Quantum sales boss rocks up at PernixData
Decloaked upstart snaffles another top bod
Posted in Storage, 22nd July 2013 17:14 GMT
Quantum's recently resigned sales supremo Ted Stinson has joined virtualisation startup PernixData to head up its sales operation.
Stinson, who left disk/tape data protection and file management supplier Quantum earlier this month, is excited about PernixData's "A-plus investors, exceptional founding team and very strong beta program participation of over 100-plus companies globally, including a number of Fortune 500 [businesses]".
He's particularly keen on its "flexibility to scale storage performance independent from capacity [which] will drive tremendous value for IT organisations, marking a fundamental shift in storage architectures that PernixData will be driving".
PernixData's Flash Virtualisation Platform (FVP) is tightly integrated with VMware's hypervisor, and forms a single pool of block-addressable flash capacity across VMWare-hosting servers. Our understanding is that this storage pool is a virtualised, distributed, hypervisor-resident cache which accelerates data access for VMs and so improves app response times in those VMs.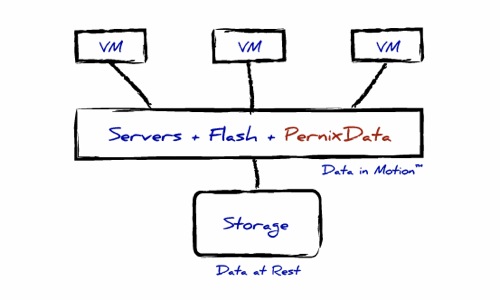 You can watch a set of videos showing chief technical officer and PernixData co-founder Satyam Vaghani talking about FVP here.
PernixData has also recruited Jeff Aaron as its marketing VP. Aaron arrives from WAN optimisation gear makers Silver Peak Systems where he was marketing veep for eight years. Back in April the firm also gained VMware technical author and marketer Frank Denneman to become their European evangelist.
FVP is currently in beta test. The Stinson and Aaron hires indicates product general availability is close. ®