Original URL: https://www.theregister.co.uk/2013/07/11/intel_penang_inside/
Intel's Asia pivot: How Chipzilla beat Obama by decades
El Reg takes a look inside chip giant's biggest offshore plant
Posted in Business, 11th July 2013 01:58 GMT
Feature Years before president Obama announced his infamous military "Pivot to Asia" policy, chip giant Intel had already embarked upon its own initiative to build out manufacturing and design capability in the region. Last week for the first time it opened the doors of its Penang facility – Chipzilla's largest outside of the US – so El Reg went to take a look.
Intel arrived 41 years ago in Penang as one of a handful of the so-called "Seven Samurai" multi-nationals to put down roots on Malaysia's west coast. Since then, Chipzilla has invested $US4 billion, signed up 6,000 workers and used the facility to design and manufacture everything from 4th generation Core processors to Atom CPUs.
Intel and the six other "samurai" were persuaded to invest by concessions from the Malaysian government. However, Chipzilla has since built out plants in Chengdu (mobile CPU, chipsets), Vietnam (SoC, chipsets), Dalian (wafer fab) and other parts of Malaysia, to take advantage of Asia's ever-greater global role in the design, manufacture and consumption of technology.
"Asia is the fountain of youth," said Robin Martin, global VP of the Technology Manufacturing Group. "It's vibrant, energetic, and where the highest growth rate is."
Bean counters at the major market watchers agree with that assessment. Gartner's Q1 2013 stats show the Asia-Pacific region (which excludes Japan) accounting for 27.6m PC shipments, as opposed to the US (14.2m) and EMEA (21.8m). When it comes to mobile phone sales in the same period, the region is even stronger, claiming 226m out of a total 426m global shipments. It was also the only region to record growth (+6.4 per cent) from Q1 2012.
Gartner Principal research analyst Lillian Tay told The Reg that Intel's growing number of facilities in Asia points to a company that wants to cater to the needs of the local market. "This is important as it's adding a different perspective to what it used to have and new ways of doing things. It's also getting closer to its Asian partners and giving them the opportunity to get more involved and innovate in certain areas," she added.
"It's still a work in progress, but Intel is going in the right direction."
Asia is not only a region where the most of the world's technology consumers now live, but also one where a large percentage of its kit is made, thanks to the dominance of Taiwan's big name OEM/ODMs and China as a low cost manufacturing base. Put in these terms, the Asian pivot begins to make even more sense.
"China has become one of the largest markets for PC and mobile devices. The closer Intel's facilities are to the supply chain in the market, the lower its TCO will be," Forrester's Charlie Dai told El Reg.
All under one roof
Today Intel's Penang site houses manufacturing, design and development facilities and is the company's largest offshore shared services site for back office work. It also serves as a hub for other Asian sites, where staff come to train, according to Martin.
Product development, testing, design, software, even mask production – everything is done on site according to the Integrated Device Manufacturer (IDM) model, he said. Putting all of these capabilities under one roof makes for more agile supply chain processes and the ability to produce and deliver products faster than before.
It's not all been plain sailing though. As The Reg reported back in 2009, Chipzilla was forced to shutter two older assembly test facilities in Penang "in order to align manufacturing capacity with market conditions" at the time. Today, however, the pivot to Asia has coincided with Intel's push into mobile computing.
"The PC is not dead but that alone isn't enough – Intel needs to get into mobile devices. In the manufacturing world this means a wider portfolio of packages that we need to assemble and test," explained Martin.
"Twenty years ago, there were one or two package types which were simple to build, but today … form factors are getting thinner and smaller so it's a huge challenge to assemble them without destroying parts. Then you need to test hundreds of millions of transistors by writing test programs to test every node. If a part fails we need to know why so we have sophisticated failure analysis tools to understand that at a transistor level and feed back to designers to generate a new product."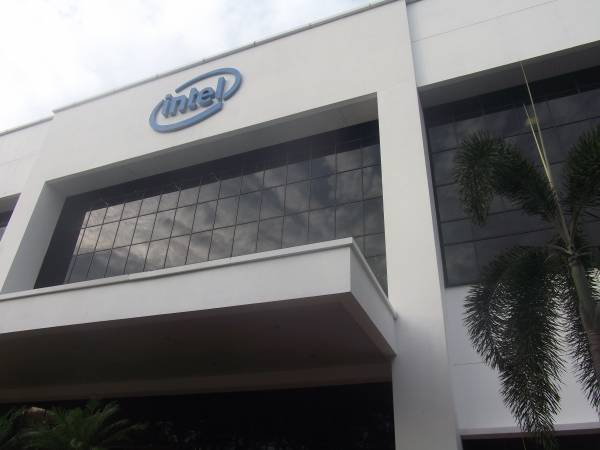 Malaysian genesis
Around 2,000 staff work in the Malaysian Design Centre on the Penang site, according to its GM, Chris Kelly. The centre began life after a group of Intel bods persuaded former CEO Andy Grove to let them try and rejuvenate the 8-16 bit microarchitecture business which Chipzilla wanted to exit. The centre was born some 21 years ago with just 30 engineers. Today they work on all parts of the business – from datacentre to client and mobile products.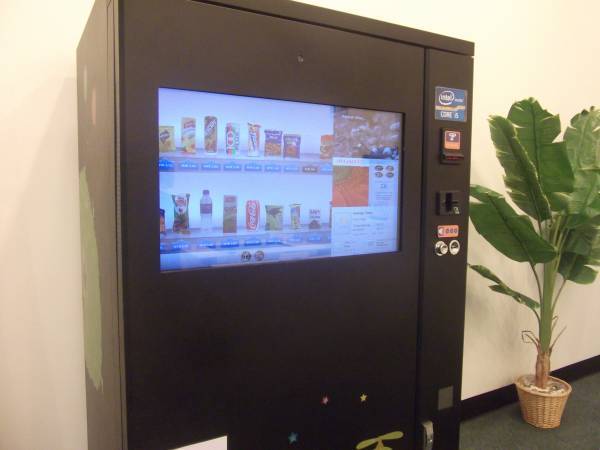 The team played a major role in the design and development of the new Haswell chips, contributing 600 engineers to the 3-4,000 globally who worked on the massive project. Today they're working on the 14nm Broadwell chips and Intel's 5th gen cores in similar numbers.
"If you have an Intel product there'll be a Malaysian fingerprint on it," said Kelly. "Customers want more choice and configurability which means we have to turn out more and different designs for the rapidly expanding market. It involves careful planning and a different approach in validation and tests so we can go faster."
He explained that Penang boasts Intel's largest manufacturing test team outside the States. Teams also work on chip as well as platform design interactively, again boosting process efficiency, and there's a large validation team to give specific feedback on designs as they are being produced, improving and speeding the whole cycle up, he added.
Other design wins from the Penang team include the Next Unit of Computing (NUC) mini-computers, and proof-of-concept designs such as a Bright Lake-based clamshell notebooks made from start to finish in just 4 months for a demo at Computex this year.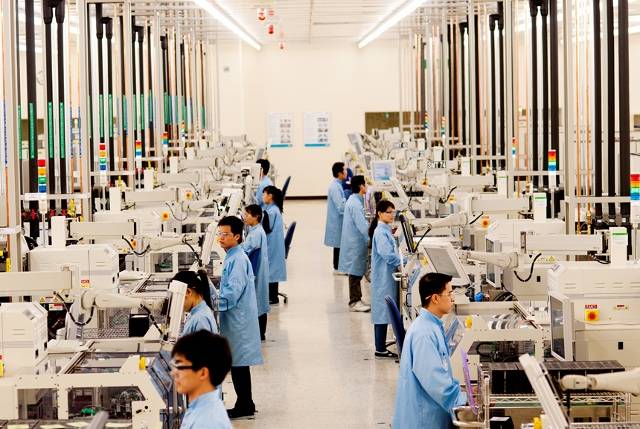 When the rockstar engineers had their Haswell moment
The Reg also had a chance to chat with one of Chipzilla's self-styled "rockstar engineers", structural design engineer Suresh Kumar Dass. Around half way through the Haswell design cycle, Intel made the all-important decision to go after the tablet market, effectively meaning teams on the front line suddenly had to find a 20x power reduction, he said.
"The difficult part is in overcoming my own scepticism over whether it can be done," said Dass, who manages a team of about 50, working out which parts go where on the die. "First I have to look at the problem and all the pieces that need to come together and then convince myself there's a line of sight. Then it's a case of going to the engineers and giving them a rough plan and often the magic happens after that when they tell us all the little steps that need to happen."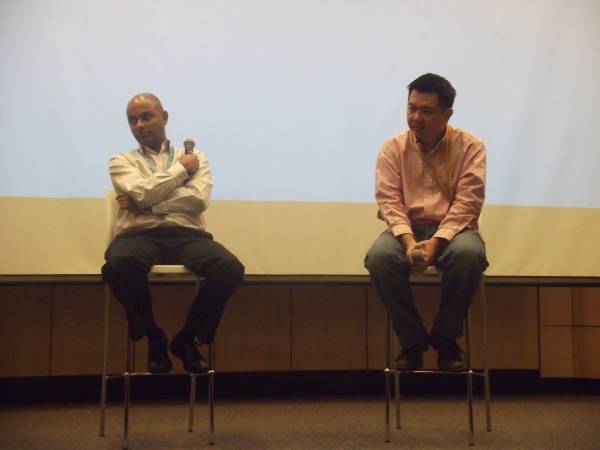 He said many of the engineers on his team had seen the way the market was going so had an inkling of what was coming before the official orders were finally sent down from on high. "Most of the time they challenge us and tell management what needs to be done so….they were pretty excited," he said. "Engineers want to outdo each other. Once someone has sparked something off it's your job as a leader to gather all of the inputs and then say what needs to happen next."
Malaysia moving up the value chain
There's another reason why Intel has been able to establish such a large footprint in Asia: the Malaysian government. Back in 1972 the area around Penang was apparently all rice paddies, as the pic below shows. Today if you take the road from the airport to the former British outpost of Georgetown today, you'll spot the largest concentration of electronics firms in Malaysia. AMD, Seagate, Western Digital, Renesas and other, less well known names all jostle for space in this hi-tech industrial enclave.
Intel's initial decision to come may have been based around cost, but the local government has done much since to push Malaysia and Penang up the IT value chain, according to CEO of the Malaysian Investment Development Authority (MIDA), Datul Nordin.
"Our biggest challenge is to stay ahead of the curve," he told The Reg. "Our advantages are our strong ecosystem, a workforce exposed to the hi-tech industry, a government that knows what's needed to support the industry and strong IPR protection. We have our own special dedicated IP Courts." One of the key players in helping elevate Malaysia from its rivals is CREST (Collaborative Research in Engineering, Science and technology Centre).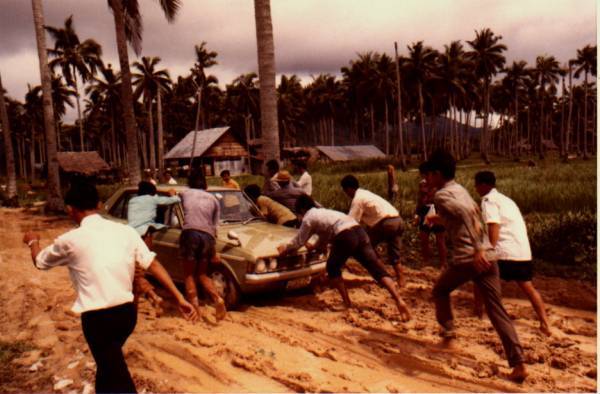 Formed in 2011 on the initiative of large local ICT players including Intel, AMD and Motorola, its mission is to foster greater collaboration between government, academia, local businesses and its multinational members to improve IP output, R&D and talented grads to benefit the country. CEO Jaffri Ibrahim told The Reg that aside from Malaysia there's only really Taiwan which has a 40-odd year legacy as a technology hub in Southeast Asia.
"We both took different approaches; one took manufacturing and one heavily invested in R&D," he added.
"While Malaysia was successful in taking a manufacturing approach we want to take a step back now and also create new value from IP creation and R&D. Multinational corporations suck talent away anyway so rather than be afraid of that, our strategy should be to keep creating the talent. Hopefully we can even create the next 'Samsung' of Malaysia."
Bold words indeed, but with the likes of China breathing down its neck Malaysia may need the help of several more Intel-style samurai to defend its position as a pre-eminent Asian offshore destination. ®