Original URL: https://www.theregister.co.uk/2013/06/25/game_theory_post_e3_show_rundown/
Sony, Microsoft and Nintendo: The big three slug it out at E3
Do gamers really need next-gen consoles? Many new games suggest not...
Posted in Personal Tech, 25th June 2013 15:25 GMT
Game Theory Now that the dust has settled on the maelstrom of gaming news that is the E3 show, it's down to us gamers to sift through the detritus and choose sides. Why can't we all just get along, huh?
This year's show was even more brutal than most, with Sony and Microsoft all but resorting to fisticuffs over their PS4 and Xbox One consoles, respectively. And why not? For this next generation is arguably the most important ever, with both manufacturers looking to finally cross the great divide and take their machines into mainstream society.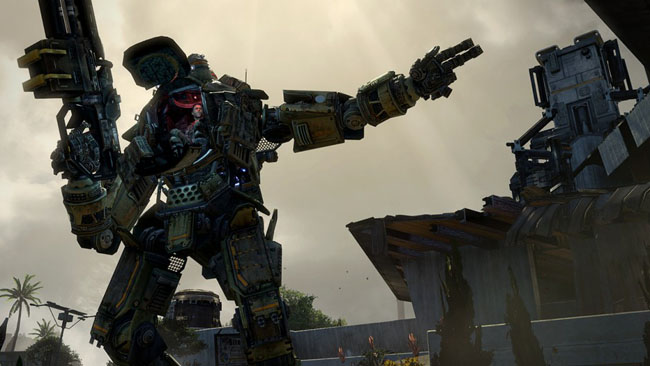 New series of mech men: Titanfall
So we were treated to a range of technology demos that fell just short of showing how Mum might record Strictly in between bouts of Titanfall. Or how Dad might record a video of himself managing to complete Krank - no doubt on Easy - before sending it to his long-suffering offspring.
Quite how we traditional gamers are meant to get a look in on these family-oriented multimedia devices we used to call "games consoles" seems to be a moot point. Perhaps we might be best advised to stick to the current generation. After all, the gaming virtues of the PS3 and the Xbox 360 were never far from either manufacturer's agenda.
Consider the PS3's line-up between now and the end of the year: The Last of Us, Splinter Cell: Blacklist, Gran Turismo 6, Batman: Arkham Origins, Beyond: Two Souls and inevitably Fifa 14, Battlefield 4 and Call of Duty: Ghosts. Not too far from what you might consider a typical line-up. Indeed, in the scattergun genius of Quantic Dream's Beyond: Two Souls – many an expert's tip for "game of the show" – Sony looks to have a genuine next-generation title on current technology. All food for thought.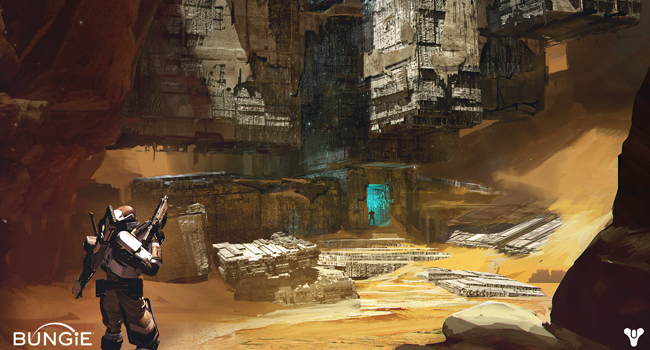 Bungie's Destiny: how much will you really need a next-gen console to enjoy it?
So too is the fact that a high number of next-generation titles aren't exclusive to those consoles at all. Take, for example, Thief, Titanfall, Destiny, Watch Dogs, Fifa 14, Battlefield 4, CoD: Ghosts, Assassin's Creed IV: Black Flag and Diablo III. More evidence that, beyond a shinier finish, the new consoles, at least for now, don't automatically equate to any difference in terms of gameplay.
The same theory extends to the idea of prevalent online worlds that many developers seemed to have turned to in a bid to show off what gaming's future might look like. We saw the admittedly impressive looking Destiny, Tom Clancy's The Division, Need For Speed: Rivals and more showing off globally networked multiplayer titles. But again, unless there's a huge variance between versions, it's a step up that you can take on the current generation quite comfortably.
The fact that there's so much crossover between current and next generations is surely counterproductive to sales. If I can safely keep hold of my PS3 or 360, play the new games I'm truly bothered about, have access to the vast online communities each console holds and all for the price of a few less shaders, what's my motivation for spending £480 - in the case of the Xbox One - on a new machine?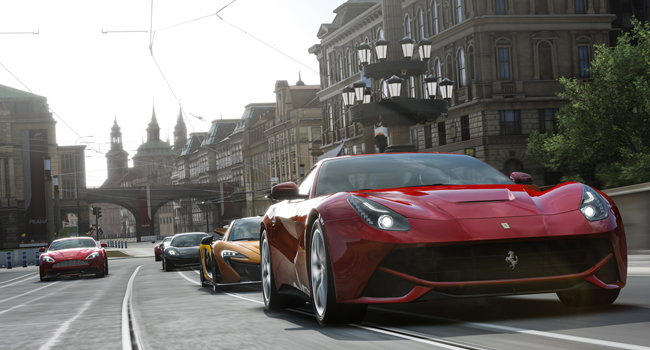 There are always the exclusives - like MS' Forza 5 - of course
Regardless of logic, however, many of us will take the plunge and plump for a PS4, an Xbox One or - stop sniggering at the back - a Wii U, so let's get down to brass tacks. What was the overarching response to each device's E3, and which looks the best prospect?
Xbox
I believe it was Springfield's Mayor Quimby who spouted the classic line: "If that's the way the winds are blowing, let no one say I don't also blow." How apt to describe Microsoft's DRM fiasco, the ensuing public outrage and the company's spectacular U-turn.
I can see where Microsoft was coming from - to an extent. A cancelling of the trade-in market would mean that our games – like most Blu-Rays – would come with a disc and digital copy. That would mean our purchases would live on our perpetually online device, so facilitating constant updates and fluid switching between games; no need for disc swapping.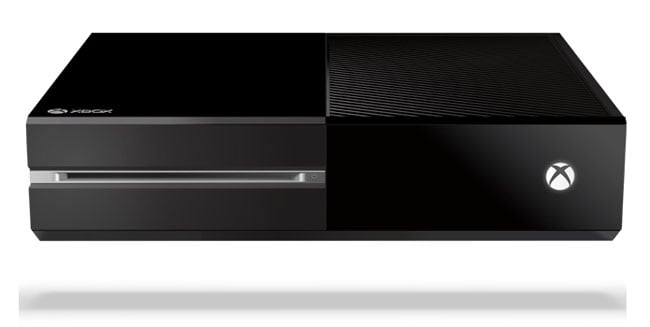 What Microsoft failed to reconcile was just how much hate such a move would generate – bizarre enough in itself considering the outcry over even the pre-announcement DRM rumour leaks. Even the move to backtrack and fall in line with Sony isn't wholly endearing.
Then there's Kinect 2.0 (shudder) which seems to have neatly slipped under the radar amid mass hysteria over the second-hand games protests. Was that Microsoft's plan all along?
And finally there's the little matter of a fair chunk of the Xbox TV features not working outside the US. I'd suggest us EU gamers can forget interactive TV in the short (and probably long) term; while the jury's even out on the likes of Quantum Break with its televised content, will the rest of the world get it in time to make it current?
Not all bad news
There were some positives coming out of Microsoft, however. Killer Instinct was ever a favourite of mine as a lad, and watching Sabrewolf go dogo-a-mano with Jago brought back a lot of happy memories.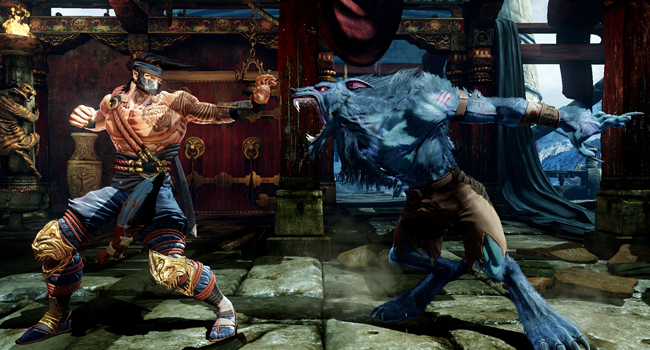 Dog days: Killer Instinct
Titanfall, though perhaps only a timed exclusive, appeals in the way that only stamping around in a giant mechanised biped can, while Ryse: Son of Rome - if there's more to it than QTE events ad nauseam - looked OK too. Who could say no to Gladiator meets Saving Private Ryan?
PlayStation
Is the cubist movement back in vogue or something? After I ridiculed the Xbox One's conservative design in a previous column, Sony only went and opted for an all but identical look.
OK, so the PS4 is possibly a little sleeker, with its angular edges and PS2-reminiscent ridge, but it has hardly blown the Xbox One out of the water from a design perspective. At least Sony nailed the pricing structure, however. The announced £349 is a much more palatable price than its rival's £429.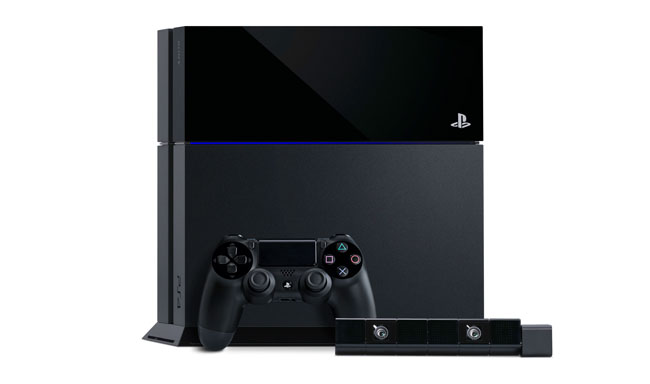 I wasn't overly convinced by Sony's trolling of the Xbox trade-in policy - such as it was before the MS back-tracking - however. Sure, it was fun to see Microsoft squirm, but, as Sony has since admitted, it's leaving licensing policy down to third-party publishers. Really, the decision to allow free trade-ins and game lending isn't in its hands - outside of first-party titles, anyway.
Sony did, however, come out swinging its support of self-publishing indie developers – something it once again outstripped Microsoft on. As a grizzled veteran, I'm excited about the prospect of innovative developers being encouraged to do what they do best, safe in the knowledge they won't be hammered upon uploading their game to online stores.
Also pleasing is the announcement that the PS4 will be region free, meaning any hidden gems - as was the case with the current generation's Demon's Souls - might still be imported by the brave. Now if only they'd make the Blu-Ray player region free too, then I'd really be sold.
Wii
Was Nintendo actually at this year's E3? Does the Japanese giant even reside in the same industry as its competitors these days?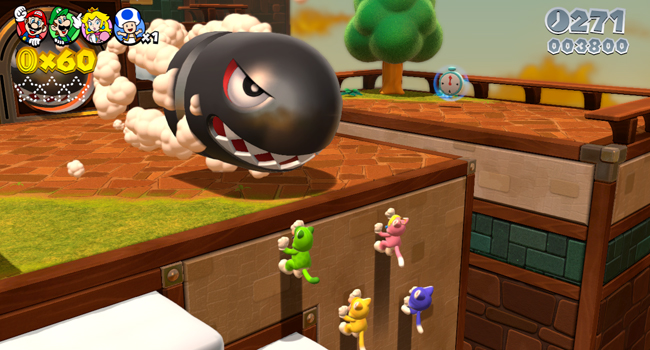 More of the same old, same old from Nintendo? Mario 3D World looks that way...
Nintendo's decision to reduce its E3 press conference to a Nintendo Direct video was a smart choice in that it saved the company a pile of cash. But it was a rather damning move too. Surely a Nintendo confident of its software line-up, as well as its hardware, would have thought nothing of going to war on PS4 and Xbox One? Clearly, that was far from the case.
A lack of truly triple-A announcements – a hodgepodge Mario and no sign of Zelda, Metroid or Wii U Pokemon – was cause for concern, as was the slippage of Wii Fit. It's almost as if the Big N put so much effort into rushing the Wii U to retail last year that it failed to get its release schedule into any kind of working order.
I'd be almost tempted to say that we're edging inexorably closer to the day that Nintendo decides to start developing for PlayStation and/or Xbox. But then I ask myself whether your average PS4 or Xbox One gamer – those brought up on a diet of Call of Duty and Fifa – would readily lap up the likes of Mario, et al?
Might Nintendo actually go the way of Sega, whose Sonic cash cow has been milked dry to produce an oversaturation of bad games? Come on, Nintendo, pull your finger out already.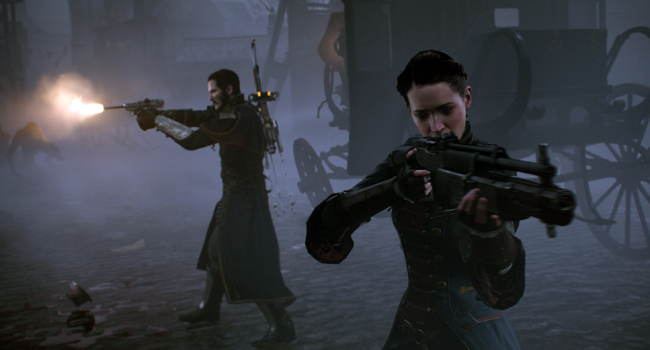 Will buyers who like games along the line of The Order really want Nintendo fare?
Decisions, decisions…
In the end, with both Xbox One and PS4 shaping up so similarly in terms of power and features, it might all come down to the simple matter of pricing. In the eyes of the non-fanboy gamer the Xbox One is, give or take, about two game purchases higher in price than the PS4, therefore making Sony's console the easy choice.
We're still a Gamescom and Tokyo Games Show away from either console hitting store shelves, however, so expect plenty to change yet. I'm calling an Xbox One price cut now. As for Nintendo, well, let's just say it's lucky that in Mario Kart, Zelda, Smash Bros. and Metroid it still has its aces up its sleeve - assuming Miyamoto and co ever manage to finish any of them. ®