Original URL: https://www.theregister.co.uk/2013/05/24/game_theory_xbox_one/
Is the next-gen console war already One?
Microsoft's new Xbox - and more
Posted in Personal Tech, 24th May 2013 09:50 GMT
Game Theory How else to start a Game Theory column other than with the Xbox One? With the dust starting to settle on news reports, I've gone for a rather more devil's advocate approach to Microsoft's unveiling. There's also room for a review of Metro: Last Light, and a quick look at the splendid The Last of Us to whet the appetite for next month's release.
Xbox One: separated at birth from a 1980s Ferguson VCR?
And so there we have it, Microsoft's cards finally laid bare: the Xbox One outed and the "future of the TV experience" revealed.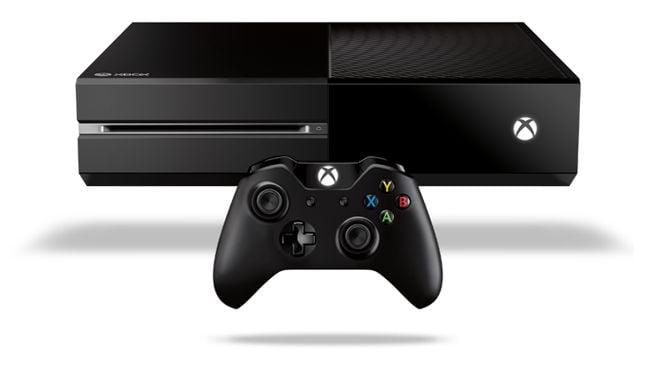 I witnessed the unveiling at Xbox's official UK press event, which involved a cinema screen, a sketchy live stream and BEER. Ale or no, I was left with an overarching feeling possibly best described as 'hmmm' by the event's end.
First off, that moniker. Not 'Xbox 720', thank Grud, nor the entirely more palatable 'Xbox Infinity', a last-minute favourite among those in the know. Not even simply 'Xbox', in a nod to Apple's iPad. Instead, Xbox One - paving the way, presumably, for 2020's Xbox Two.
We'll all become accustomed to it, of course. We did, after all, eventually lap up Nintendo's Wii - if you'll excuse the crude imagery. But really, Xbox One was the best they could come up with?
I can see the logic: 'But, but... it's the only "one" device you'll need in your lounge.'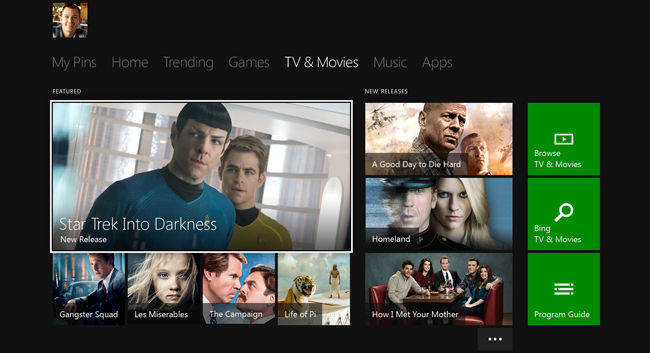 Old UI, old media
Well maybe, but most users will still need to plug their Freeview box or equivalent into it, ditto their home cinema system, so it isn't really the 'one' box you'll need, after all, is it?
Then there's the size of the thing. Thoughts of my family's 1982 Ferguson video player sprung immediately to mind upon seeing the beast for the first time. It looks glossy and sturdy – characteristics I admire – but if Sony's PS4 is even slightly svelte, it's in danger of looking like a box-model Skoda.
Finally, just when you thought it was safe, there's Kinect 2.0 to contend with. Microsoft's Skynet-like sentinel is apparently so advanced it can "see your heart beat", a feature, surely, only really useful if it'll dial 999 upon detecting an over-extended player suffering myocardial infarction.
It wasn't all bad news, however. Take 'Snap Mode', which will let us use two Xbox One functions at once. Multitasking, as we used to call it. Still, Surely anyone can see a use for being able to access the internet while watching TV, and even more so given the process is voice-driven.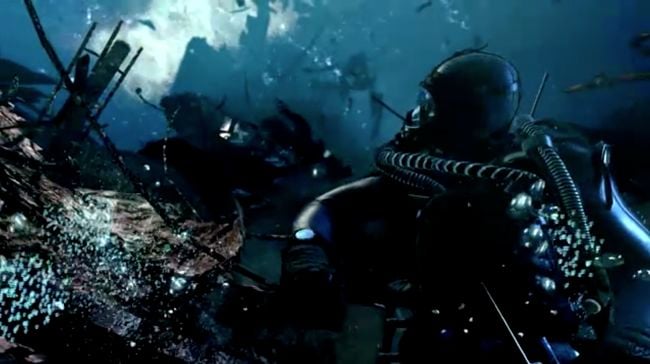 Call of Duty: Ghosts - sub optimal?
Then there's 'Xbox Alive' which seems to be the catch-all description for how Xbox One uses the internet to enhance TV. Sure, it'll be a US-only feature at first, but watching Game of Thrones with an extra dose of images and information seems interesting.
The games - remember those? - looked suitably beefed-up too, featuring the kind of visuals that up until now have been the sole domain of the high-end PC user. Then again, those unveiled were hardly our "favourite franchises reimagined", as Microsoft Studios' corporate VP, Phil Spencer, put it.
Consider Call of Duty: Ghosts. Call of Duty might be a favourite franchise for some, but Ghosts was hardly an example of a franchise 'reimagined', even if Activision did seem at pains to point out that this time fish will more realistically swim away from us.
After the show there was time for Harvey Eagles, Microsoft's UK Marketing Director, to take a few questions. He confirmed the lack of backward compatibility, even to the point where your XBLA games won't work on the Xbox One, either – a question of "architecture", apparently. Has Microsoft not heard of emulation?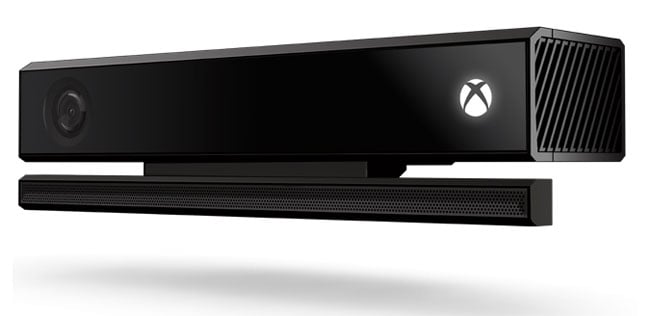 'kin 'ell, Kinect 2.0 is mandatory
More positively, he did state that pre-owned games will work on the new console, but there are 'policies' still to be worked out to that end. Then there was a conflicting explanation of the 'always online' issue, MS' man saying it wasn't a requirement, but US reports having it that your Xbox One will have to see the internet on a regular basis. A confusing mixed message that will probably only be resolved nearer to E3.
To conclude then: an odd choice of name, no price nor release date, few games showed thus far, and a lot of features that I'm not convinced I need. But then they were very nice graphics and voice operation is a potentially cool way of switching between functions. That said I still can't quite envisage myself mumbling "Xbox, BBC" whenever I want to watch Match of the Day...
Metro: Last Light - Will the last comrade out...
Metro 2033, based on the titular cult apocalyptic novel by Dmitry Glukhovsky, made for an FPS that did its best to walk a different path from the rest. For a start, developer 4A Games opted to use a bespoke engine - the aptly named 4A Engine - instantly marking it apart from the Unreal- and CryEngine-powered games that, without due care, can so easily blend into each other.
Metro: Last Light promises more of the same, using a modified version of the same engine to reprises 2033's formula of pitch-black subterranean tunnels, battles with irradiated horrors and mad dashes across the surface by virtue of quickly depleted air filters.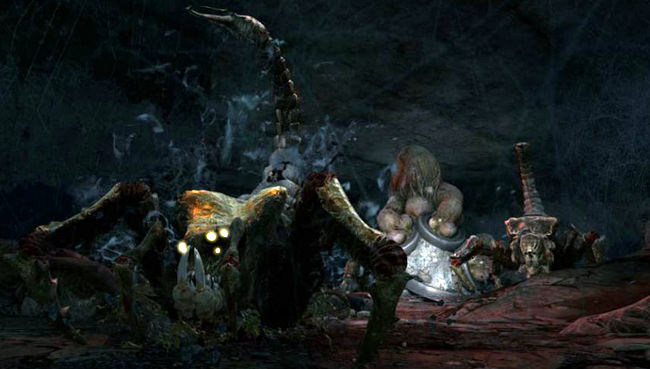 That which is not dead will eternal lie, tovarisch
Once more we're in the boots of Artyom, a survivor who lived through nuclear attack by virtue of being stuck in Moscow's Metro system. Last time out he was the central figure in the fight against the Dark Ones – psychic mutants who live on the surface. Here he's at it again, unceremoniously sent out to investigate a new Dark One sighting.
It seems rather glib to say it, but a big part of Last Light's charm is the change from the usual FPS formula. Here, we're encouraged to keep to the shadows, engaging enemies only when given a tactical advantage.
The setting is something a little different, too. Yes, we've been in 'end of days' scenarios before, but rarely outside of the US. Here, everything from the Russian signage to the dialect of Moscow's survivors is automatically fresher in feel.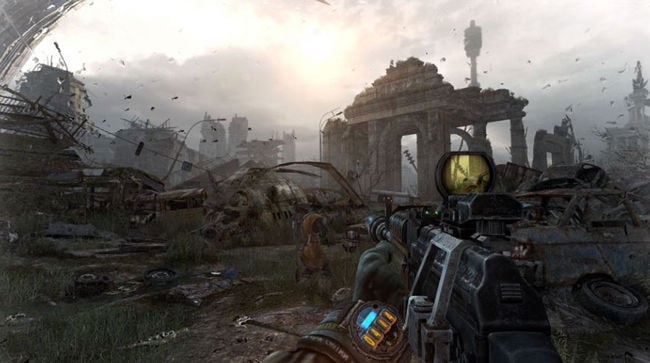 Moscow brought low
The 4A Engine is at home in the title's darkened environments, and as your torchlight cuts a swathe through inky darkness the game looks nothing less than sublime. And, if you're the proud owner of a good PC, you're in for even more of a treat, the PC version outperforming the home console version with consummate ease.
The hostility of the surface marks a change too, as any surface mission generally descends into a mad dash for air filters to stop death by deadly radiation. Little touches too, such as acid rain and dirt blurring your visor, so prompting you to press a button in order to clear it, serve to further pull you into the role.
In fact, the whole experience, from the idle gossip of survivors in subterranean shanty towns, through to your infiltration of opposing factions' headquarters and hurrying across the apocalyptic surface, is an altogether involving one. But it all comes apart during that most essential of FPS components: combat.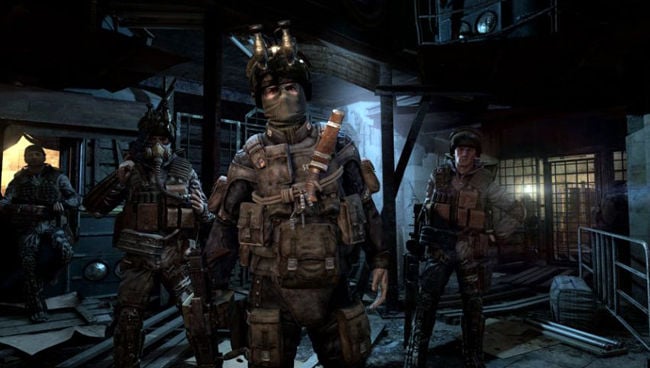 Barry Spetsnaz
You see, when you're inevitably pulled into a fire fight, stealth goes out the window and, whether it's man or beast you're fighting, you'll be encouraged to blast away with gay abandon. Worse, rarely do enemies come at you with anything resembling intelligence.
Troops will all too often get concertina'd as they squeeze through a doorway, say, while the monsters of the topside will simply charge straight at you, negating any real challenge. If they beat you, it's through overwhelming numbers, nothing more.

The Last of Us - make room for the mushrooms
After all the talk of Xbox One and PS4, it seems odd to finish this column with a look at a current-generation game. But this is one that, in preview at least, has completely blown me away.
What makes The Last of Us come together is the relationship between characters Joel and Ellie as they move through the game's environments. Ellie displays all the innocence of a child by reminiscing about, say, a dilapidated arcade cabinet, or quizzing Joel for explanations as to what has happened at various locations – as if Joel could possibly know.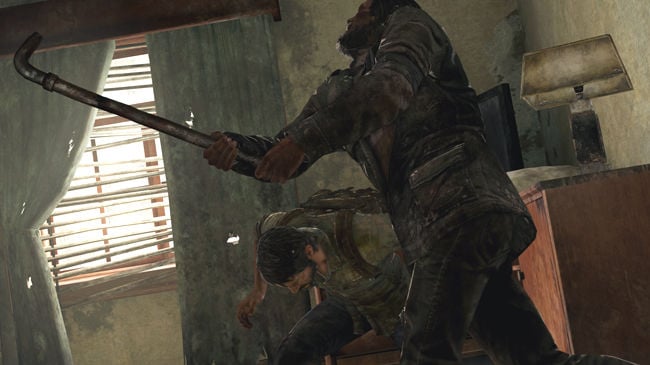 The bogeyman fungus
As any father figure would, he answers her as patiently as possible, the dialogue flowing beautifully between characters in a way that scant few games have managed before. Rudimentary puzzles – pick ladder up from floor, put it against wall, climb ladder – becoming conduits through which the developers allow us moments to appreciate the calm before the inevitable storm.
The Last of Us' action segments are tactical and brutal affairs against enemies governed by oddly realistic AI. For example, it's actually possible to lose enemies within any given face-off, so turning combat to stealth and back again.
Better still, the AI flips from aggression to something approaching uncertainty depending on the situation - numerical advantage, whether they can see you, etc. - which makes for unpredictable encounters that rarely go the same way twice.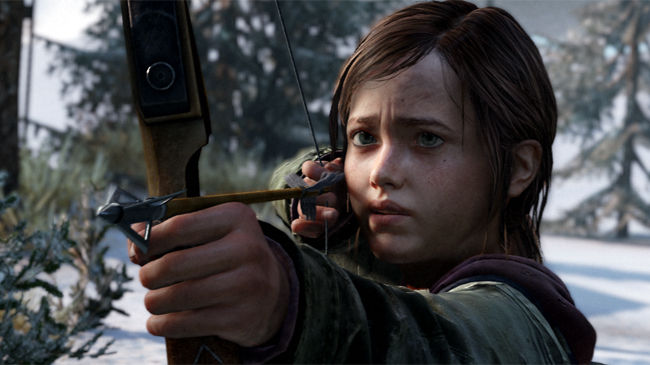 Bow peep
The fungus-covered 'zombies' make for fine opponents too: powerful, difficult to take down and, once too close, deadly. There's also something faintly disturbing about being attacked by a bipedal mushroom and that, I hope, is something Naughty Dog plays on more in the full version of the game – perhaps with depictions of the transformation from human to toadstool.
I've not even mentioned the beautiful backdrops in which the game takes place, but then I could be here all day. Let's just say this might be one title worth the hype. Expect a full review next time. ®