Original URL: https://www.theregister.co.uk/2013/04/19/smartware_dropbox_wd/
WD glams up SmartWare with Dropbox
Keeping your cat and baby photos FOREVER
Posted in Storage, 19th April 2013 06:28 GMT
WD has glammed up its SmartWare consumer backup software with a Pro version embracing Dropbox.
Smartware presents you with a file-folder view of your, er, files, through its control centre. You can tell it to continuously backups of your files and folders, or scheduled snapshots - hourly, daily, monthly - using the specified connected external drives, and off it goes.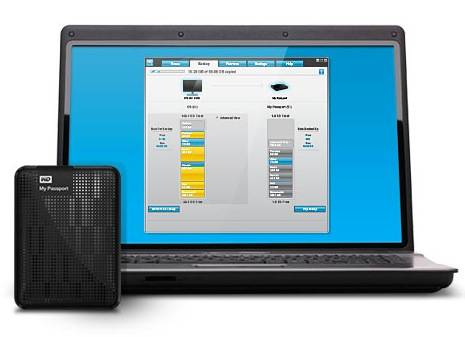 SmartWare Pro screenshot
You can back up your files to a USB-connected external drive or a WD NAS box (like the WD Live Product) or you can have them backed up to Dropbox, via your local Dropbox folder and then off to the Dropbox cloud. To be triply sure, you can even back up from your Dropbox folder to an external drive.
There's a retrieve interface to recover lost or deleted files or folders, and up to 25 previous versions of a file can be stored.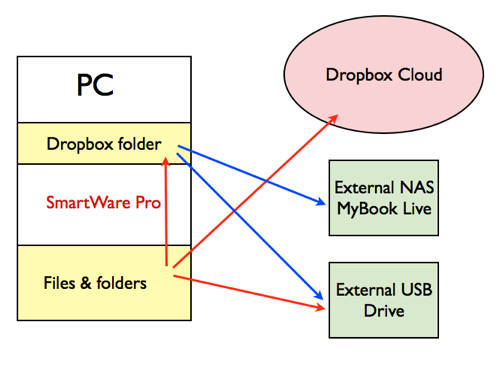 SmartWare Pro schematic
This is backup without backup complexity, but also without the detailed backup flexibility you get from more sophisticated products. For this writer Apple's Time Machine remains the simplest, neatest and easiest to use dekstop/notebook backup software - but it only keeps hourly backups, not continuous ones. Moreover, it doesn't have a Dropbox or even an iCloud option.
There's 30-day time-limited free trial software at the WD Store and, after that, twenty quid gets you SmartWare Pro backup from for three PCs, with £35 getting you protection for ten boxes. These are promotional prices and may well rise. ®
Bootnote
Dropbox itself is about file sharing and synchronisation. Hey, how about if Dropbox came out with software that offered access to previous file versions as well, sort of like a Time Dropbox Machine or, in Apple's cloud case an iTime Cloud machine? Maybe one of the Dropbox competitors will come up with such a thing? Hopefully they'll do it faster than the sluggish iCloud developers at Apple, who all seem to be on an extended holiday.