Original URL: https://www.theregister.co.uk/2013/04/10/google_glass_collective/
Google brings in blue-chip VC firms for 'Glass Collective'
KPCB and Andreessen Horowitz commit VC funds
Posted in Business, 10th April 2013 23:04 GMT
Google is hoping its Project Glass augmented-reality headsets will be the next big thing and has convinced two of the most venerable VC firms to put their money behind the venture, creating what they're calling the "Glass Collective."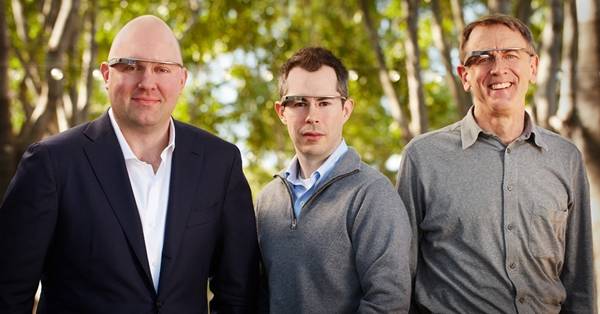 Welcome to the Collective
"We've formed the Glass Collective, an investment syndicate between our three firms, to provide seed funding to entrepreneurs in the Glass ecosystem to help jumpstart their ideas," said Bill Maris, VP of Google Ventures. "Smart entrepreneurs and engineers are going to develop amazing experiences through Glass."
The first partner, Kleiner Perkins Caufield & Byers (KPCB), is the biggest technology venture capital firm in the business. Since setting up shop in Menlo Park in 1972, KPCB has funded almost all of the biggest technology startups over the four decades, including Compaq, Sun, AOL, EA, Juniper, and Symantec.
In 1994 it paid $4m for 25 per cent of Netscape, which IPOed a year later with a $2.9bn valuation and was eventually sold to AOL for over $4bn. The firm (with partners Sequoia Capital) also bought a fifth of Google in 1999 for $25m and was a key early investor in Amazon.
The second partner is another VC firm with a less-lengthy business pedigree but containing some of the oldest minds of the internet generation – Andreessen Horowitz. Marc Andreessen famously co-authored the Mosaic web browser, was CTO of Netscape, then started LoudCloud (later Opsware) with partner Ben Horowitz before selling it to HP for $1.6bn.
The two have only been investing for less than a decade but have scored some noticeable coups. Andreessen Horowitz reaped big returns from the sale of Skype to Microsoft and was an early investor in Facebook, Groupon, Twitter, and Zynga. Andreessen is also sits on the boards of Facebook, eBay, and HP.
The Glass Collective will use a combined fund from the two VCs and Google Ventures to offer capital to startups that build for the Google Glass platform, in exchange for a percentage of the recipient's stock.
"We're excited by the promise of the Glass platform. Developers are already dreaming up new experiences for Glass, and we want to help bring those ideas to life," said the group. "The Glass Collective investment syndicate will provide financing and support to entrepreneurs shaping the future through Glass."
Google offered attendees at last year's I/O developer conference first crack at the head-mounted hardware for $1,500 a pop, and has been drumming up support on social media. The first build is expected to be released at next month's I/O, and Wednesday's announcement is a sign of how seriously Google is taking the new line. ®