Original URL: https://www.theregister.co.uk/2013/04/08/red_tops_red_faces/
CoreData fends off attack
Red-tops get red faces
Posted in Science, 8th April 2013 03:07 GMT
Online analytics and research data company CoreData has had to pull systems associated with serving data to newspaperThe Australian after attackers compromised a server and tried to use it to host malicious code, early in the morning of 8 April.
The attack showed as the familiar "This site may harm your computer" Google warning, something which CoreData principal Andrew Inwood told The Register will remain in place until the company is positive it's removed the malware from its servers.
Inwood said the intrusion was detected at 4 am on 8 April, and the affected system was taken offline immediately and repaired by 8am.
The company also advised the administrators in charge of The Australian to remove the CoreData embed code until further notice.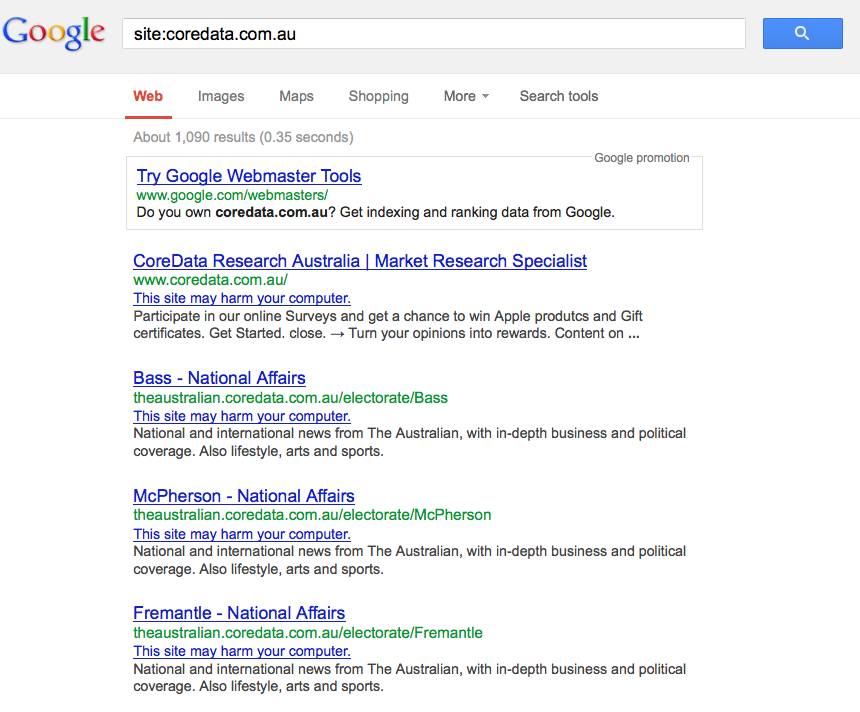 Inwood believes that attack was an attempt to use its ad servers to serve code with an attack directed at the Google Chrome browser.
As soon as the server was taken down, he said, the company detected further attempts at intrusion – but "there's always someone having a crack at a network like ours", he added.
He emphasised that customer data was never in danger of compromise, since customer data is not held in the systems that the attackers gained access to.
The harm-your-computer warnings will have been seen by many more readers of News Limited publications than direct visitors to CoreData's home page, something which El Reg considers somehow apt. ®