Original URL: https://www.theregister.co.uk/2013/03/29/feature_the_quantified_self/
WTF is... the Quantified Self?
Human hacking by the numbers
Posted in Personal Tech, 29th March 2013 10:03 GMT
Feature The woman sitting opposite me on the Tube is reading a book. She turns the page and I watch her hand come up to her face. She strokes her lips, and then the fingertips disappear into her mouth: she's nibbling the nail of her ring finger.
The hand returns to the book to turn the page, but before she's read halfway down it, the hand travels back to her face and she's nail-biting again. I time her. She's running at about four nibbles a minute.
Absolutely none of my business, of course. But does she know she's doing this. At some level, yes, I'm sure she must. But if I told her: you bite your nails every 15 seconds...
And the moment I think this, I find myself thinking: what about me? What am I doing? I know what I think I'm doing most of the time - at least I think I do. But what am I really doing?
In earlier days thoughts like this could easily lead me on a path of morbid introspection. But in 2013 things are different. Yes, I'm older, but that's not it. Today we have sensors. Tiny, cheap, ubiquitous sensors.
The phone I'm using to write most of this piece is packed with them. The screen senses the movement of my finger. A compass knows North, part of the GPS system that tracks my physical position on the planet. An accelerometer recognises which way is up, and can follow changes in movement. The camera... well, like that most evident sensor, you probably get the picture.
Zeros and oneself
Tim O'Reilly, publisher, open source advocate and general digital guru, drew attention to the Rise of the Sensor four years ago. He called sensors "the next big thing in technology", destined to permeate the fabric of our daily lives. With the proliferation of smartphones, that has begun to happen, by stealth. And it will go on happening, as more and more of these cheap sensors are embedded in our clothes, in the things we use, and in the environment.
A year ahead of O'Reilly's revelation, a couple of journalists in San Francisco's Bay Area had come to a similar realisation. But their spin was different. Rather than seeing themselves being frog-marched into the future by the Rise of the Sensors™, they recognised an opportunity to take the reins.
Gary Wolf and Kevin Kelly were two of the core figures in starting Wired magazine. At the time, Kelly was running a Web site called Cool Tools. "It was about all neat stuff you can use to better your life," he says. During a conversation with a doctor who was experimenting with eating only organic food for a year, Kelly asked about tools for testing one's own blood. The conversation expanded to a discussion about self-tracking tools in general. "We were lamenting the fact that there weren't any."
Those tools now abound. In 2007, smartphones were already richly sensor-equipped. Largely missing, though, were the apps to store and make sense of the personal data they were able to collect. Kelly and Wolf had the feeling that something new was happening here, something that would cohere more effectively if they could find a name for it.
Says Wolf: "If you name something, you have to name why it matters. We said, this thing is about the language of computing, accounting rather than guessing or estimating or intuiting. It's about quantification, but it is about bringing that all the way in, so close that it's almost indistinguishable from yourself."
They called it "the Quantified Self" (QS), a movement that now has more than 17,000 members across 31 countries worldwide.
Me. Myself. I
Ex-banker and personal data advocate Adriana Lukas has been running the London QS group since its inception in September 2010 in a small AV-equipped room in University College London. "We had 30 people in the early days," says Lukas, "and I always arranged them in a circle for conversations." Show-and-Tell – individuals presenting their methods and objectives to the rest of the group – is a central part of the original Wolf-Kelly concept, but Lukas was keen to avoid the kind of presenter/audience divide typical of the lecture hall. "Show-and-tell was kind of optional," says Lukas. "But as the numbers grew – you can't have a conversation when you have 100 people in the room."
Currently London QS meetings take place – every six weeks or so – in the larger facilities offered by Google's Campus in Bonhill St, East London.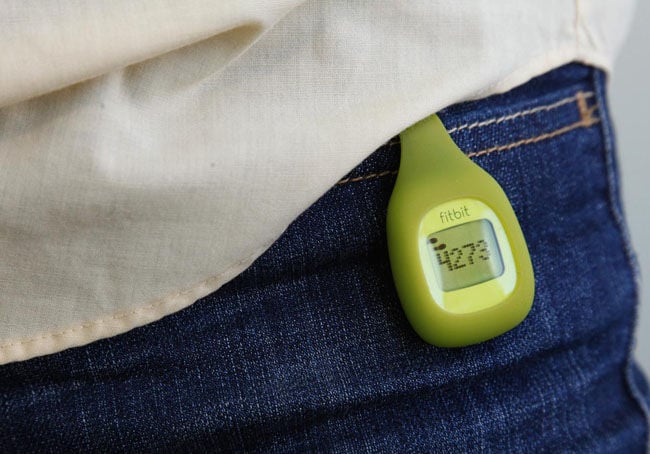 Not just for jogger: gadgets like Fitbit's One help you record life data
QSers tend to call themselves "self-hackers", a description coined by Kevin Kelly, who was struck by the similarity between the movement's early adopters and the amateur personal computer pioneers who formed Silicon Valley's Homebrew Computer Club in the mid-1970s. Back then if you wanted a computer you had to build your own. There wasn't a lot you could do with it, except help other people build theirs. What was it for? Who knew? But it was taken for granted that in some way yet to be discovered, personal computers were the Wave of the Future.
"People were driven to build and use those computers because they had a real personal meaning," says Gary Wolf. And today's self-hackers feel much the same way about their sensors and data sets.
Adriana Lukas doesn't mess with the gadgets herself, although at one stage she did experiment with FitBit, a belt clip-on with a motion sensor that measures daily activity. When she lost it she realised her interest was not so much in her own data, but in the more general questions: personal data security and the problem of how to extract meaning from an ocean of raw numerics. So Lukas is hardly your typical self-hacker. But then none of them are. Every QS aficionado seems to have his or her own personal agenda.
Personal data
Sacha Chua, ex-IBM and now a professional social media consultant, occupies what you might call the hardcore end of the QS spectrum. Over the course of last year she collected a formidable amount of data on the overall use of her time. Her main categories include:
Sleep
Discretionary time spent on hobbies/socialising
Personal care routines and exercise
Paid Work
Unpaid work, including commuting, shopping, household tasks
Business skills development
Chua has graphed and correlated these data from 2012 with a view to making the most of her time in 2013. There's a serious weight of information here, needing some sophisticated statistics to extract meaning. Andy Leigh of the London QS group has a rather more straightforward goal: he simply wants to lose weight – by rowing round the world. In his bedroom.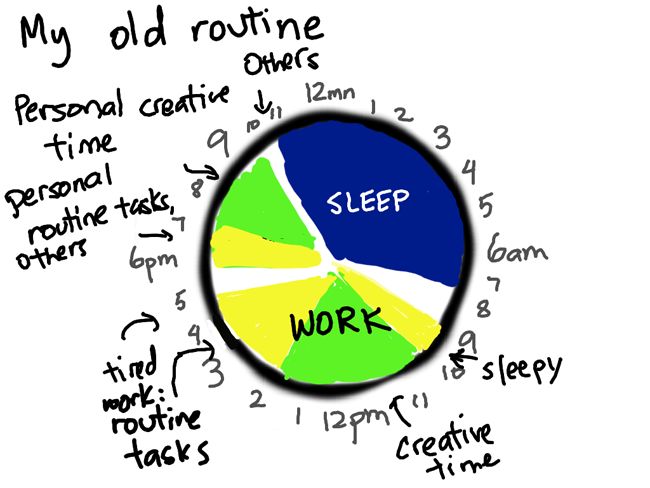 Sascha Chua used extensive QS techniques to straighten out her chaotic day...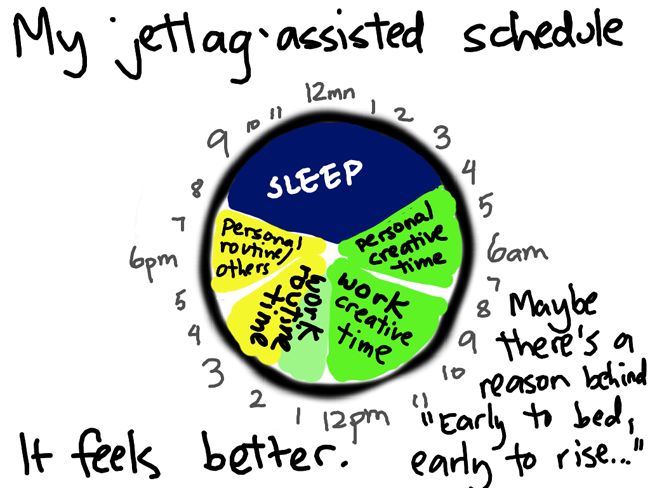 ...and organise it into a more productive pattern
Following an injury that restricted a good deal of his customary physical activity, Leigh put on fat. He learned that rowing, if done correctly, could be a useful low-impact exercise. Inspired by the example of Guinness record holder Dave Holby, Leigh ordered himself a rowing machine.
It arrived broken. "So before sending it back, I did what any geek would to do — I took it apart to see how it worked." Armed with the information of where the machine's sensors were and how they connected to the front panel display, when the replacement arrived Leigh was able to install his own Arduino in place of the inbuilt proprietary black box.
"The Arduino's a little computer on a board," Leigh explained at his London QS Show-and-Tell, "an open source electronics platform that allows you to prototype projects without spending a lot of money and without having to do too much in the way of building stuff yourself."
Per Arduino ad astra
Aside from the basic price of the rowing machine, the total cost of the Arduino, a Wi-Fi add-on and extra cable connectors, was around £70. Trial and error sessions switching between the proprietary computer and his Arduino enabled Leigh to translate the raw data into meaningful entities: miles, strokes, calories and so forth.
"At this point I was just logging data: how far I'd rowed during a given session, how long the session was. But one of the things I wanted to do was see how far I was rowing in total. That's when I decided to row round the Equator."
Day to day, Leigh plots his virtual mileage on a Google map. At one point he had pondered whether to do his rowing live on a webcam, possibly for charity, but finally decided to keep the enterprise private. "It's about me, doing something for myself; motivating, giving myself a goal. The whole point of doing it was the goal: I just didn't realise the goal was so far away." At the time of his presentation he'd rowed 1500km. The circumference of the Equator is a hair over 40,000km.
Exercise is only one parameter in the tangle of personal data being collected by another London QS group member, Ian Clements. A retired electrical engineer, he's been a QS precursor of sorts since the mid-1970s, doing statistical analysis of the relationship between exercise, his diet, his weight and his body fat.
The QS movement is sometimes confused with the quest for 'digital immortality'. Ian Clements isn't seeking life beyond the grave - he merely wants to find the best way to stay alive. In 2007 he was diagnosed with bowel cancer, admitted to a hospice and given only a few months to live. "My ideas went into hyperdrive to try to measure everything, to see if there was any relationship between my lifestyle and how my cancer was developing," Clements told the London QS Group during his Show-and-Tell.
"The first step is, why are you doing it? What is the problem you are trying to solve? In my case I was focused on how to live longer. I therefore was measuring things like exercise, my supplement intake, my food and nutrition, my treatment, and also the drugs. And I put it all into Excel spreadsheets."
Body of information
Clements' approach is resolutely low-tech. "I normally take my data into ordinary pen and paper first, and then put it into a spreadsheet. It's nice if the measuring devices would put the data into the spreadsheet directly. That would avoid human error. I don't have that sort of device, I'm afraid. The nearest thing is the heart rate monitor, that can be downloaded into a proprietary program. But then I still have to transfer it into the spreadsheet."
Clements highlights an aspect of QS that could have huge future repercussions. The history of medicine has been the history of doctors: they and their medical institutions have been the traditional repositories of knowledge. Processed into Latin, this priestly wisdom has been delivered as a largely incomprehensible magic product to passive recipients who are not expected to understand, let alone question.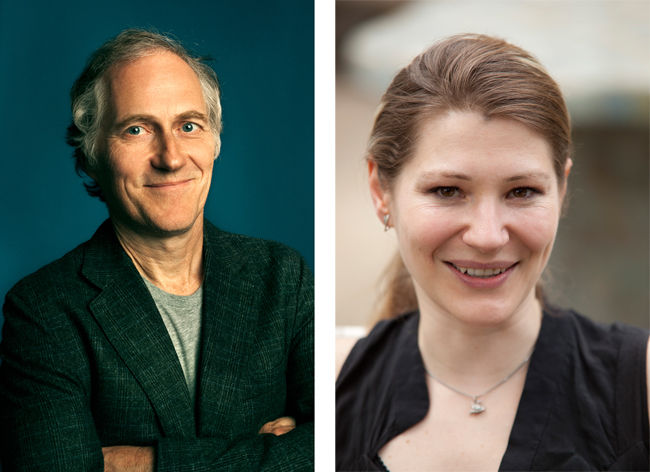 Tim O'Reilly (left) called sensors "the next big thing in technology". QS advocates like Adriana Lukas (right) are making use of them to record the details of their lives
That's been changing over the last half century. But for the definition of what constitutes a 'healthy life-style' we still look to the professionals. Clements, though, isn't putting himself into the hands of doctors and blindly following their advice. He's collecting his own data and trying to draw from it his own conclusions about what he should and shouldn't be doing in terms of diet, exercise, medicine and so on.
As he wrestles with the spreadsheet data he's accumulating he admits to an important shortcoming. Stats applications on the computer can help him find his way, but they're "fearsome to learn", even with his engineering background. "I'm struggling with that side of it. If you have a simple pair of variables, it's relatively easy. The problem is, the variables interact, and I've got hundreds of variables."
The newest statistical techniques, like Taguchi methods, are designed to handle just this sort of problem. Clements is aware that there may be a more appropriate approach, but "I think it might take me too long to learn". In the meantime, he's hoping to share his data with others familiar with new statistics.
Health and efficiency
At one point, a Californian University professor showed an interest in working with his data. "I said, fine," Clements reports, but then discovered that, perhaps through fear of litigation, the University wouldn't be prepared to give him feedback. "Are you telling me that if you found something that would cure my cancer, then I wouldn't be told?" Clements asked. "He said, yes. I said, bye bye."
Adriana Lukas feels this switch of emphasis in health from the supply side to the demand side is a rising trend as new consumer health gadgets come onto the market. Not that she regards today's crop of consumer sensors as particularly trustworthy. "The technology is not good enough. The devices are trying to do everything: to be your data storage, your social nexus, your analytics." Each device works in its own proprietary way; no route is offered to the building up of a coherent personal picture.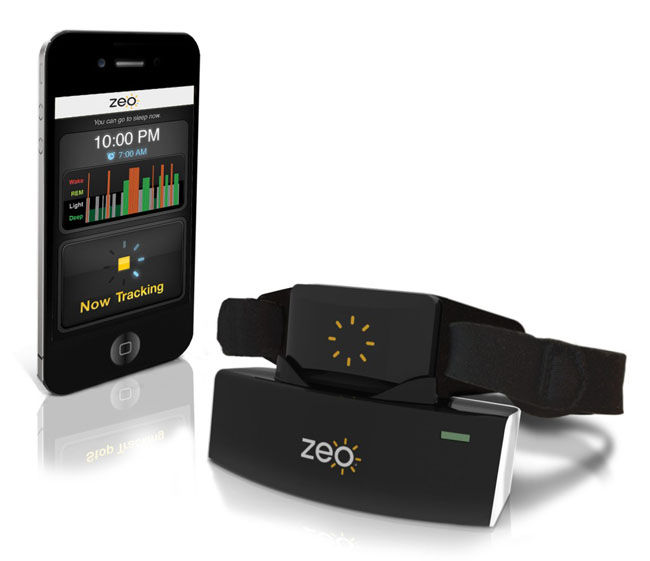 Snooze at ten: Zeo's Sleep Manager app and sensor combo
She regards the Zeo as one of the better examples. This Bluetooth headband reads your brainwaves to produce a log on your phone of the duration and quality of your sleep. Presented either as a time graph or a summary table, the output divides your sleep into phases of waking, light sleep, deep sleep and REM (rapid eye movement) sleep. The data are uploaded daily to the myZeo website, where tools help you derive some limited understanding of your sleep patterns.
Devices like the Zeo, says Lukas, "will do an OK analysis, [but that's] a far cry from why I'm doing QS". What she's looking for is an open platform where the user can aggregate all her data and have full access to modules able to carry out the kind of sophisticated Taguchi analysis that Clements is also looking for. So far there's no sign of this. But Lukas aims to make it happen - or at least as a first stage to define the problem precisely.
Becca Caddy may be more typical of the average health gadget consumer than anyone signed up officially to QS. Last year, personally and as part of her work as a freelance technical editor, she played the field across many of the available lifestyle devices and iPhone apps. "I find basic apps, like Nike's Running are great," she says. "It does feel good to know you've improved upon your stats each time you go out."
But she's sceptical about taking the "quantified" side of the equation too far. "To me, adding tech and metrics into the process too much takes something away from it. I want to run to look after myself and to keep healthy. Not for some fake, virtual medal. Or to show someone on Facebook I hated in school that I beat their personal best."
Big Data is watching you
QS as it stands today is about personal data. But Caddy's complaint about scores being used comparatively points us toward a future that may be inevitable. Just as the personal computer of the 1980s became - through networking, the internet and shrinkage to the smartphone - the 'social node' of the 21st Century, the future of QS may be not so much about ME as about US.
Canadian entrepreneur and author Alistair Croll suggest that this future may sound Utopian to some people and to corporations. The proliferation of QS devices, he says, is "very quickly equipping humans with prosthetic brains that can monitor and measure just about everything in our lives. It will create feedback loops that will optimise your life, and by algorithms tell you how you should be leading your life, [and how to] be more productive".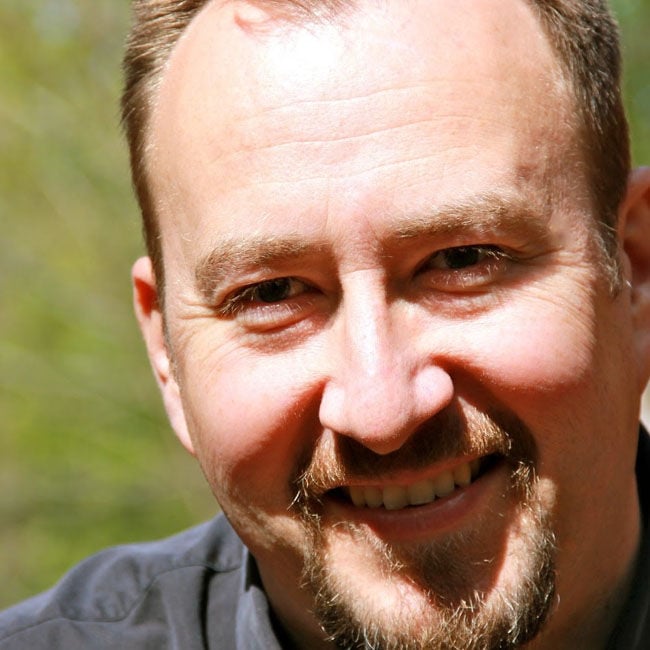 Pundit Alistair Croll fears the evolution of the Quantified Self into the Quantified Society
For, as Croll points out, "In the first part of the 20th Century our GDP was boosted by the entry of women into the workplace and the availability of cheap consumer credit." Once the effects of that became the norm, in the second half of the 20th Century we discovered the efficiencies of computers, the internet, electronically connected lives. "But that's almost done too," reckons Croll. "So I think the next big boost in productivity will be moving from the Quantified Self, to the Quantified Society, a society that is connected and optimised through feedback." All that personal QS data rolled into a huge Big Data Cloud, Taguchi-processed, and fed back to us to optimise our Paths Through Life.
So far so good. Perhaps. The girl on the Tube will recognise her 15 second nibble interval. Statistics churned on some Big Data platform will find correlations with other behaviours among the population, predict outcomes, suggest overall life changes to put her back on the Path to Happiness and Productivity.
But a future like this makes Croll and others very nervous. Society progresses by making rules that are then broken by individuals who seem to operate outside of society. Gallileo, Tesla, Einstein, Feynman in the realm of science. The first personal computers, the spreadsheet, the Walkman and the iPhone didn't arrive on the planet as norms boiled down from Big Data. The Quantified Society, Croll fears, will eliminate the valuable outliers who are the truly fertile seeds of our future.
Will QS bring us the personal insights that will create a society of empowered individuals? Or lead to Croll's Quantified Society, a super-productive Brave New World that turns out to have nowhere else to go? ®