Original URL: https://www.theregister.co.uk/2013/03/14/oracle_zivanic/
Oracle pinches Nirvanix's marketing VP
Joins ex-boss Scott at San Fran hangout
Posted in Storage, 14th March 2013 12:14 GMT
Oracle has lured Steve Zivanic away from his marketing VP position at enterprise cloud startup Nirvanix. He joins the technology juggernaut as a VP in its Storage Hardware Systems Business Group - home to the Exastuff stuff and storage arrays.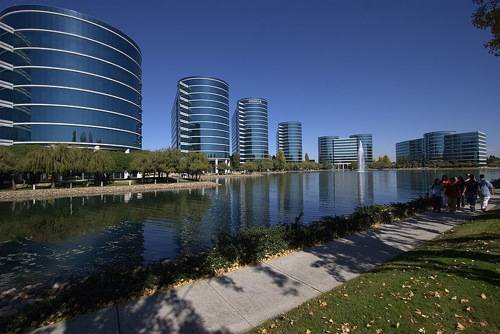 Nice digs: Oracle HQ at Redwood Shores
Zivanic started work at Redwood Shores in February and joins his old boss, ex-Nirvanix CEO Scott Genereux, who is now Oracle's SVP of global hardware strategy, planning and product management. Genereux left Nirvanix in December last year and now Zivanic has followed.
ESG senior analyst Steve Duplessie broke the news in a blog.
Nirvanix replaced Genereux with Drew Borden, who was promoted from chief strategy officer. Tina Gravel is VP of worldwide sales and marketing at Nirvanix, covering the hole left by Zivanic's exit and promoted from being VP of sales.
El Reg imagines Oracle is beefing up its storage hardware top management because added heft is needed. We also expect that some new stuff is coming out. Watch this space. ®