Original URL: https://www.theregister.co.uk/2013/03/08/diy_spy_in_the_sky/
The DIY spy-in-the-sky: From kites to octocopters
A beginner's guide to aerial surveillance
Posted in Science, 8th March 2013 08:03 GMT
Last week, we offered a brief history of aerial surveillance, with a promise to give a few pointers to the budding DIY spy-in-the-sky.
Interest in airborne photography has skyrocketed in the past few years, driven by the availability of lightweight cameras packing plenty of pixels at bargain basement prices.
Such kit allows kids to grab hi-def images of Hello Kitty in the stratosphere, while grown-ups are strapping miniature vid grabbers to model aircraft.
Our own Paper Aircraft Released Into Space (PARIS) helium balloon mission deployed two cameras - a Canon PowerShot A560 and Kodak Zx1 - selected for affordability and weight. We've also got a FlyCamOne and, for our forthcoming Low Orbit Helium Assisted Navigator (LOHAN) launch, a GoPro HD HERO.

The FlyCamOne, Canon PowerShot A560, Kodak Zx1 and GoPro HD HERO
While the GoPro is pretty well de rigeur these days for High Altitude Ballooning (HAB) missions, it costs a few bob, and if you're really strapped for cash a second-hand stills or vid camera can still deliver the goods.
Here's a PARIS snap from the Canon A560...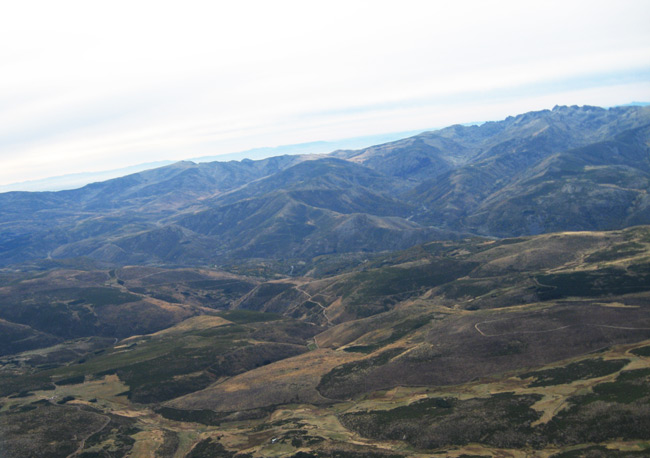 ...and a high-altitude montage assembled from stills from the Kodak Zx1: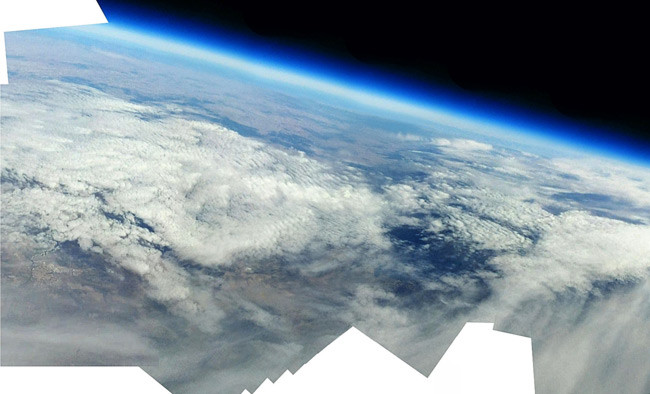 So, a balloon is a pretty effective way of getting aloft - as we saw in our history of the sky spies last week, the first existing serial snap is a view of Boston grabbed from a hot-air globe by James Wallace Black and Samuel Archer King way back in 1860.
The process is simple enough. You'll need a meteorological balloon, some helium or hydrogen, depending on your budget and smoking habits, a camera and a means of tracking your payload.
Here's LOHAN team member Dave Akerman preparing for last year's Special Project Electronic Altitude Release System (SPEARS) test flight - a mission which included a GoPro camera, but which sadly ended in the English Channel: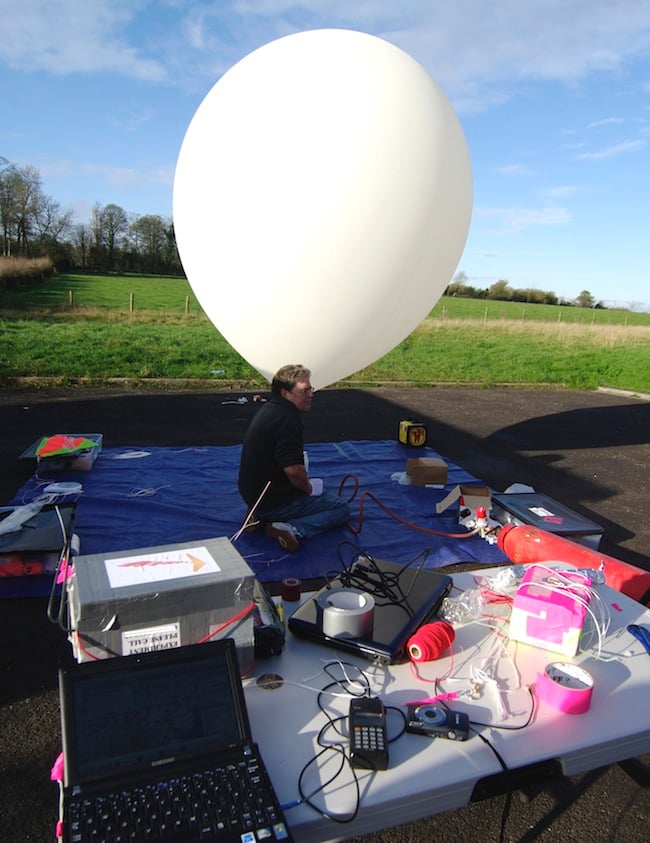 The downside of strapping your camera to a mighty gas-filled orb is that you don't have control over where it will fly, so if you're happy with operating at lower altitudes, Kite Aerial Photography (KAP) is worth a look.
The first man to suspend a camera from a kite was Brit meteorologist Douglas Archibald, in 1887. The most famous KAP image is George Lawrence's 1906 panorama of post-earthquake San Francisco, taken on a hefty 22kg plate camera:

Modern KAP snappers usually restrict themselves to a small SLR as their maximum payload, with hobbyist shops supplying lifting "rigs" ranging from a basic frame to servo-controlled monsters - the latter capable of supporting a full-fat digital SLR, if you're determined to push it to the limit.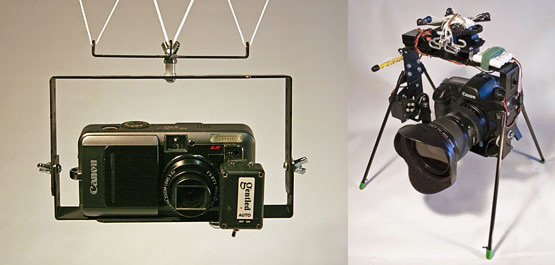 You can either trigger your camera remotely, or try an intervalometer, as we did on the PARIS Canon, using the splendid Canon Hack Development Kit.
Alternatively, the latest GoPro video camera can do time-lapse stills at up to 60 second intervals, and boasts a Wi-Fi remote control option.
Whatever device you choose, you can get some pretty impressive results, although you are, of course, at the mercy of the wind.
Break out your snoopchoppers, before they're BANNED
Unleashing your camera gives you the freedom to roam the skies at will, although it remains to be seen how long Joe Public will have unfettered access to the heavens.
As we recently reported, the Oregon State Senate is mulling a ban on camera-packing drones - a move provoked by the recent proliferation of cheap spies-in-the-sky.
For under 30 quid, you can have your very own snoopchopper, albeit with just 6-8 minutes flight time.
Moving up the cost/capability scale, what about the Draganflyer X-4?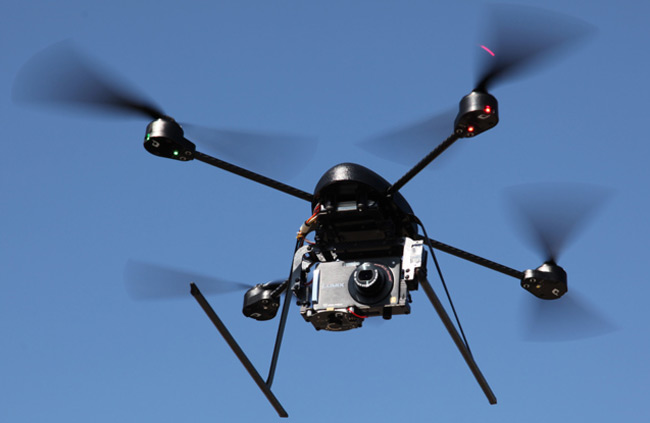 This auto-stabilising quadcopter packs a rack of sensors keeping things smooth while you "concentrate on getting the best aerial pictures and video possible".
But for when four rotors just don't cut it, check out the terrifying Turbo Ace Octocopter: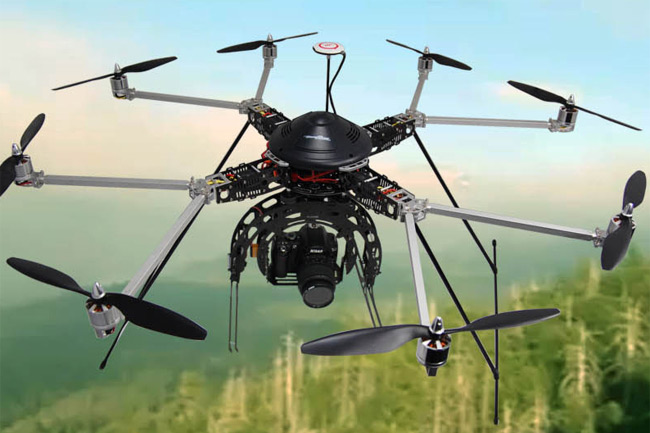 Customers are advised to "call for pricing" on this beast, so it's pretty much a case of "if you have to ask you can't afford it".
The same is certainly true of the Sky Sapience HoverMast, suitable for the serious amateur looking to engage in "urban warfare" and "battle information fusion":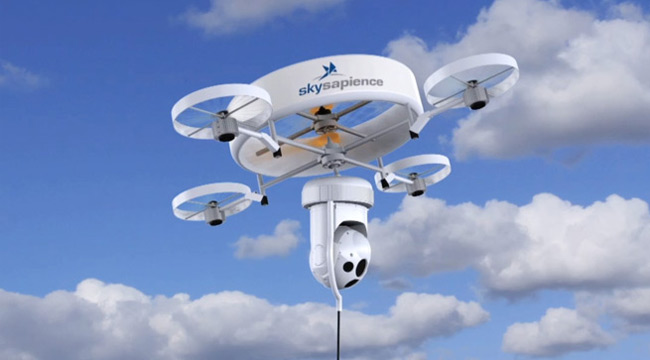 And when the Oregon cops roll up to your door to object to your lurking intelligence-gathering platform, you can tell them to take a hike because "due to the fact that the HoverMast is tethered, it is not considered an airborne vehicle" and therefore "standard air control regulations do not apply to its use".
With the exception of the HoverMast, which gets its juice from the ground, 'copter drone operations are limited by onboard battery juice. The same applies to basic fixed-wing vehicles, like the Hubsan Spy Hawk, capable of around 8 minutes' flight:

The Spy Hawk is cheap at around £75, and its built-in 1.3 meg camera means you're ready to roll right out of the box.
For added capability at a premium ($50,000+), consider the AeroVironment Wasp III, as used by the US military for "front-line day/night reconnaissance and surveillance":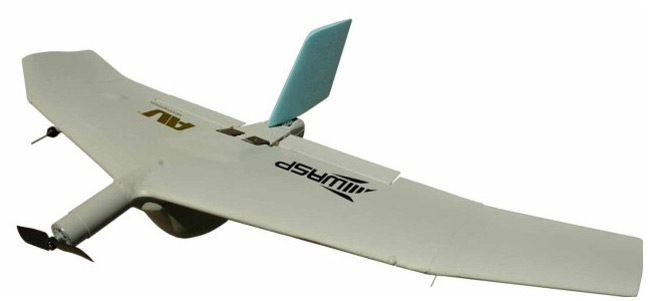 Handily, the Wasp III can be programmed for "GPS-based autonomous navigation", so you can sit back and have a nice cup of tea while it spies on the neighbours.
So, there you have a few ways to mount DIY spy-in-the-sky ops, but if money were no object, what would be at the top of the aerial surveillance shopping list?
The El Reg fantasy hangar naturally includes the SR-71 Blackbird...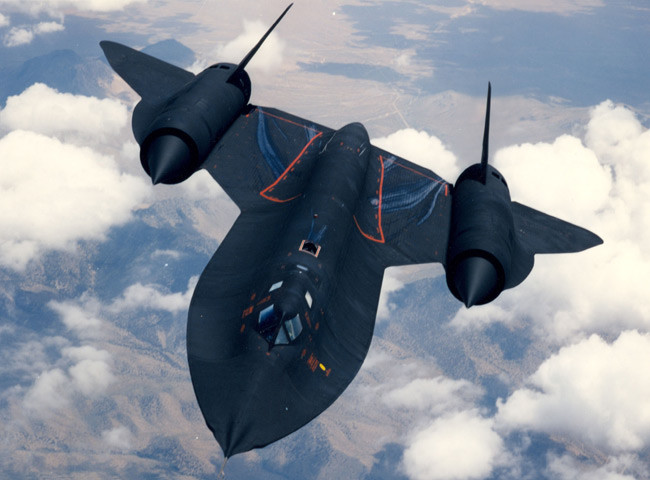 ...preferably fitted with NASA's HiRISE camera: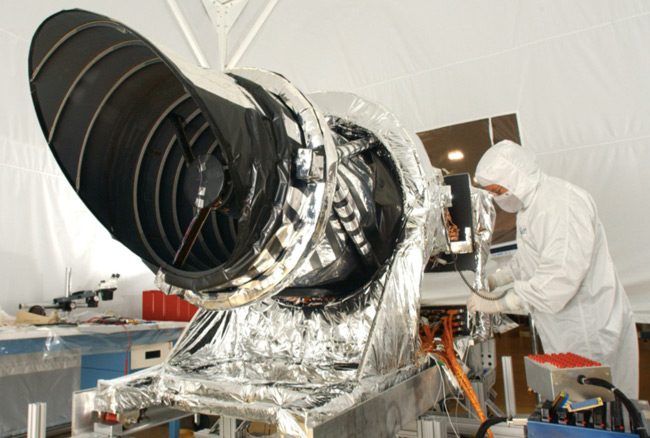 This magnificent bit of kit, currently completely wasted snapping Mars, could certainly be put to better use at the service of Vulture Central. From an altitude of 300km, its fourteen 2048 x 128 pixel CCD sensors can provide a resolution of 30cm per pixel, so from a Blackbird at 26,000m, we'd certainly be able to see the grapefruit on rival tech publications' breakfast tables.
And finally, by way of back-up, we'd certainly have a RQ-4 Global Hawk on standby...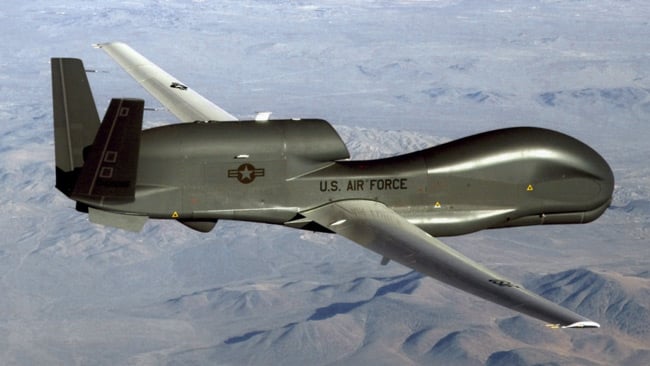 ...since we could control it from the office for extended long-range missions, such as hunting down improbably large HP packages. ®