Original URL: https://www.theregister.co.uk/2013/02/27/round_up_ten_phablets/
Ten smartphones with tablet ambitions...
...or small tablets that want to be phones...
Posted in Personal Tech, 27th February 2013 12:03 GMT
Product Round-up How we all laughed when Samsung launched the Galaxy Note toward the end of 2011. Who could possibly want a phone with a 5.3-inch screen? It turned out rather a lot of people did, and the unqualified success of the 4.8-inch Galaxy S III and 5.6-inch Galaxy Note 2 proved that what many punters want is a phone with a really, really, really big screen. A tablet and phone in one, in other words.
All hail, then, the rise of the 'phablet' - a stupid word, of course, but one that now seems firmly lodged in the parlance of our time.
A day spent wandering around the exhibition halls of this year's Consumer Electronics Show (CES) in Las Vegas underlined the fact that the Note is only the tip of the iceberg. According to market watcher IHS iSuppli, 60.4 million phones with screens of five inches or more between the corners will find a home during 2013, a 135 per cent rise over 2012's total. By 2016 world+dog will supposedly be buying 140 million of these monsters.
And it's not just the screen sizes that got bigger at CES. Everywhere you looked there were devices with 1080p resolution displays. On a 5-inch screen that equates to a 441 pixels per inch dot density. The reign of the 720p superphone has ended almost as soon as it began.
Sadly for fans of Apple's mobile operating systems, and of Microsoft's, the cupboard is bare. It's hard to imagine that a Windows Phone 8 device with a 5-inch screen won't arrive before the end of 2013 so, for the time being, the best on offer is the 4.8-inch Samsung Ativ S. As for Apple, there are rumours of a new 5.0-inch iPhone six months or so down the line but who knows how reliable they are.
Time then to poke the Android phablet anthill with a stick and see what comes angrily spilling out. I should say in advance that I've only had a brief fiddle with some of these devices so the final products that wash up on Blighty's shores may not be quite the same. Here is what to expect.
Alcatel One Touch Scribe HD
Alcatel was the surprise of CES 2013, coming from nowhere to display a raft of phones, phablets and tablets that were really rather impressive. Many pundits thought the highlight was the Scribe X with its 5-inch, 1920 x 1080 display, quad-core 1.4GHz processor and 12Mp camera, but it was the lesser 5-inch, 1280 x 720, IPS LCD Scribe HD that caught my eye. The reason: I suspect it will be as cheap as chips when, or indeed if, it goes on sale in the UK while still offering a pretty decent specification.
Running on a 1.2GHz quad-core MediaTek MT6589 chip with 1GB of RAM, the Scribe HD comes with 4GB of storage, a MicroSD card slot and a usefully beefy 2500mAh battery. Apparently it has been designed in such a way that the chip doesn't suffer from the overheating that Alcatel reckons affects some of its quad-core rivals - Nexus 4, I guess they are looking at you here. The plastic body wasn't the most impressive thing I've ever had in my hand, but I'm guessing it will cost much less than any handset here apart from the super-budget Kogan, assuming Alcatel doesn't go tits up in the meantime.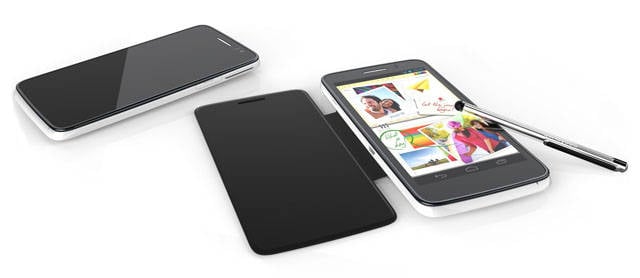 Asus PadFone 2
The PadFone 2 grabs the phablet concept by the short and curlies, and drags it off into the woods for a good seeing to. A device of two parts, Harry, it consists of a 4.7-inch 1280 x 720 phone that can slot into the back of a 10.1-inch tablet. Unlike the Mk. 1 PadFone that never made it to these shores, there is no inconvenient hatch to open before you dock the phone - you just slide it into the grooved receptacle on the back and - wallop - you have a 10-inch phone with a 1280 x 800 display. And you can still use the phone's 12Mp camera.
The PadFone 1's clever but apparently seldom used combo stylus/earpiece hasn't been carried over, but you can still make calls when docked, either with a Bluetooth headset or through the tablet's speaker and mic. Or you can answer a call by simply sliding the phone out of the dock. With a 1.5GHz quad-core Qualcomm Snapdragon S4 Pro chip, 2GB of RAM, 2140 and 5000mAh batteries, the PadFone 2 can handle the sprint and the marathon, and is arguably the perfect solution to the one device, one data plan, all uses conundrum. Expect an official announcement about UK availability this week at Mobile World Congress.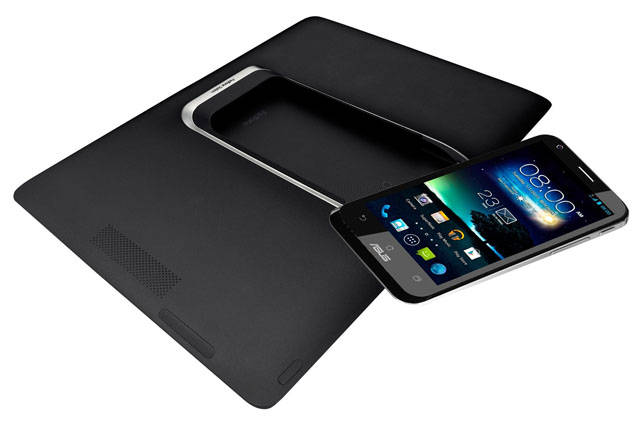 HTC Butterfly
HTC's entry into the phablet market - known as the Droid DNA in the USA - looks and feels much like a stretched version of the One X but there is nothing wrong with that. It's a design that makes the Butterfly look a bit more phone-like than some of the devices here and the polycarbonate unibody feels great in the hand. For a 5-inch device it's decently compact and, at 140g, not too heavy, but it still houses a truly beautiful curved 1080p "Super LCD 3" screen.
Powered by the same 1.5GHz quad-core Krait-class Qualcomm Snapdragon chip as the Nexus 4 and with the same 2GB of Ram, the Butterfly goes like the clappers and has power to spare to run HTC's all-encompassing and widget-tastic Sense 4+ interface overlay. Underneath lurks Jelly Bean 4.1 though HTC has already confirmed an upgrade path to 4.2 in due course. The main camera is a pretty average sounding 8Mp affair and the battery only boasts 2,20mAh of juice which doesn't sound like a lot when compared to the competition.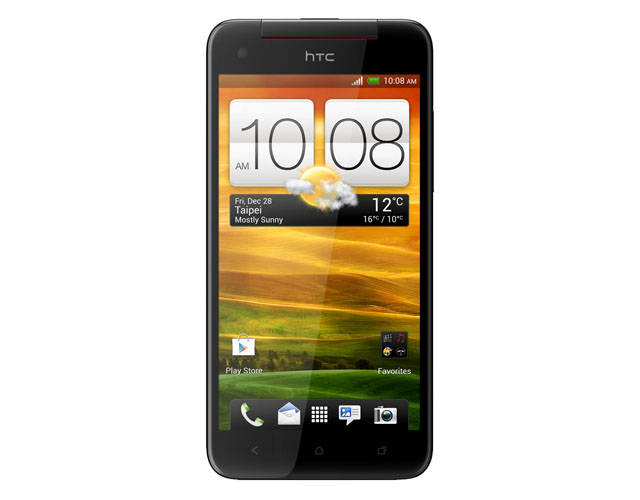 Price
£550 TBC
More Info
HTC
Huawei Ascend D2
With a 5-inch, 1920 x 1080 screen, a 13Mp camera and IP54-rated resistance to dust and water, the D2 is Huawei's offer to those who want a big phone rather than a small 3G tablet, which surely is what the Mate - see below - is. The D2 runs a re-skinned Android 4.1 Jelly Bean but dispenses with the app drawer. A major plus of the D2's design is the whopping 3000mAh battery, a minus is the absence of a Micro SD slot so you have to make do with 32GB, or 28-odd after the system has taken a bite. Inside, the D2 uses Huawei's own 1.5GHz quad-core K3V2 Cortex-A9 chip.
According the Huawei, the D2's fast charging technology fills its battery's boots 25 per cent more quickly than a Samsung Galaxy S III and takes 30 per cent less time than other smartphones. That's obviously not something I could prove during a quick play with the device at CES. Nor was the wireless connectivity that has apparently been tuned to use less power - ten per cent less for the cellular modem and 20 per cent for the dual-band Wi-Fi radio if Huawei is to be believed.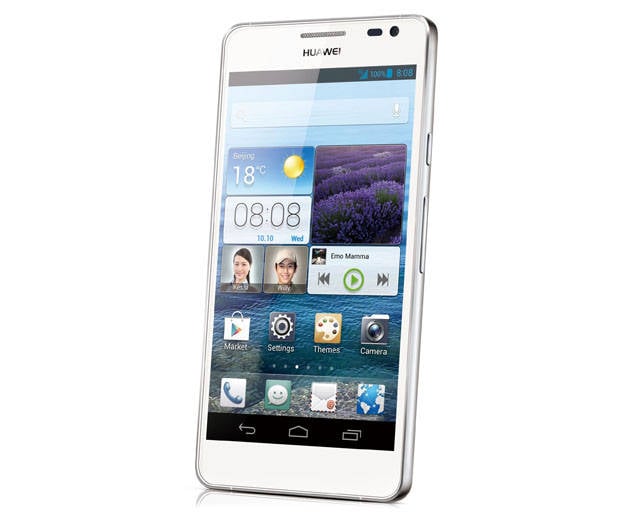 Huawei Ascend Mate
With its 6.1-inch IPS LCD panel, the Ascend Mate is a device you can whip out and in your best Paul Hogan accent announce: "Nah, mate, this is a phablet." It only has a 1280 x 720 screen but it still boasts a pixels-per-inch density higher than the Nexus 7 - 241dpi vs 216 - so that shouldn't prove too much of a handicap. Measuring up at 164 x 86 x 10mm and weighing 198g, the Mate isn't that much more massive than Samsung's 5.6-inch Galaxy Note 2 thanks to the screen taking up 73 per cent of the frontal area. Storage is pegged at 16GB but there's a Micro SD slot to back it up. It has dual-band Wi-Fi.
Power comes from the same Huawei chip as the D2, while a whopping "super huge" 4050mAh battery should keep the lights on for a reasonable amount of time no matter how hard you use it. Camera resolutions are a run of the mill 8Mp and 1Mp but the Gorilla Glass screen features Magic Touch tech which means you can fondle your slab while wearing gloves. Running the show is a lightly re-skinned Jelly Bean 4.1 but Huawei has done away with the app drawer making everything look and feel just a bit iOS-ish.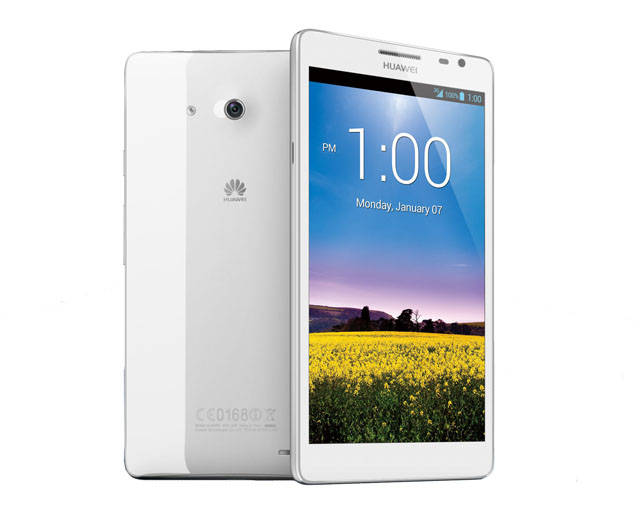 Kogan Agora 5.0 Smartphone
Kogan's Agora is the phablet for the those who have been kicked in the proverbials harder than most by George Osborne. Unlocked and SIM free it's yours for just £119. Yes, one hundred and nineteen quid. For that you get a 5-inch, 800 x 480 screen, a dual-core 1GHz Cortex-A9 processor, 512MB of RAM and Ice Cream Sandwich. That's a specification very similar to the Samsung Galaxy S Wi-Fi 5 media player I reviewed 12 months ago, though that made do with a single-core CPU. It also looks a lot - and I mean a LOT - like the Samsung, right down the physical home key at the front.
With quad-band GSM reception, a Micro SD slot, 2000mAh battery and 5Mp and 0.3Mp cameras, the basics are all reasonably well covered though HSPA speeds are limited to a rather old hat and tardy 7.2/5.76Mbps. The 186dpi TFT screen won't give any of the other devices here a scare but it does the job, and the whole thing runs smoothly. For the money you can't really go too far wrong - nor moan too loudly about the slightly 2011 specification. Unusually and uniquely in this round-up, the Agora is also a dual-SIM handset.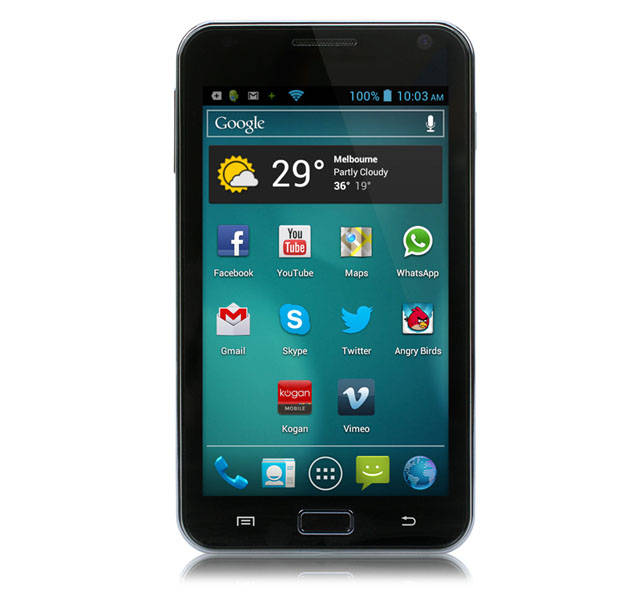 Price
£119 SIM free
More Info
Kogan
LG Vu
LG's Vu is very much the oddball here thanks to its 5-inch, 1024 x 768 4:3 screen. If that sounds a little strange, don't worry - it looks odd too. But open up a web page, an ebook, a picture or a PDF document and suddenly it all starts to make sense thanks to the expanse of near square screen space. It may not be the easiest of devices to operate single-handedly thanks to it being 10mm wider than even the Samsung Galaxy Note 2 but wide is the name of the game here so deal with it.
Nor is it the easiest device to find in the UK thanks to LG deciding not to sell it officially over here. Happily, the 32GB Tegra 3 Vu shouldn't set you back more than £300 when you do track one down, making it an attractive purchase. In Japan, LG will soon offer a more conventional 5.5-inch, 1920 x 1080 handset with a 1.7GHz quad-core Qualcomm processor and 2GB RAM called the Optimus G Pro but there seems to be no plan (yet) for a European release. An altogether more upscale bit of kit than the Vu it will no doubt cost a significantly prettier penny.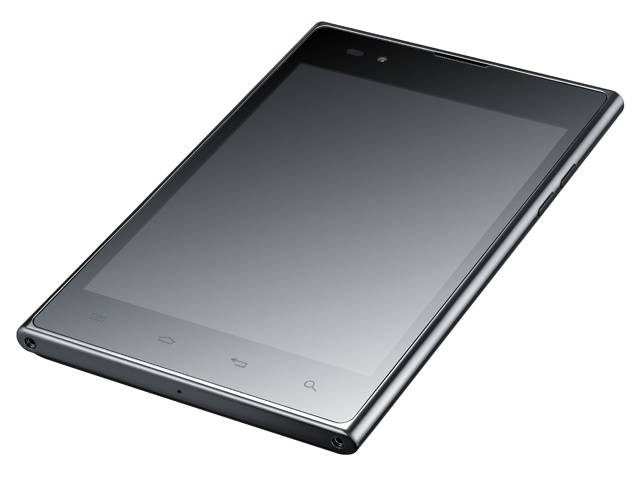 Samsung Galaxy Note 2
The successor to the device that started all this large-screen silliness, the Galaxy Note 2 shifted 5 million units in its first two months on sale and things haven't slowed down much since. In many ways a pumped-up Galaxy S III, the Note 2 has a 5.6-inch, 1280 x 720 "Super AMOLED" OLED screen, a 3100mAh battery, dual-band Wi-Fi, and a quad-core 1.6GHz Samsung-made Cortex-A9 chip. If you are wanting a benchmark by which other phablet specifications can be judged, this is the place to start.
The Note 2 isn't just a big phone though. The S Pen stylus, which can be slotted into the Note's curvaceous body, has all manner of interesting uses and a recent update has seen support for multiple windows added. Besides those two bits of eye candy, the Note 2 is laden with a dazzling array of additions to the basic Android operating system to keep the lower orders amused. Unless you just have to have a 1920 x 1080 display, the Note 2 should figure near the top of any right-thinking chap's phablet shopping list. Or you could wait and see what the Galaxy S IV has to offer.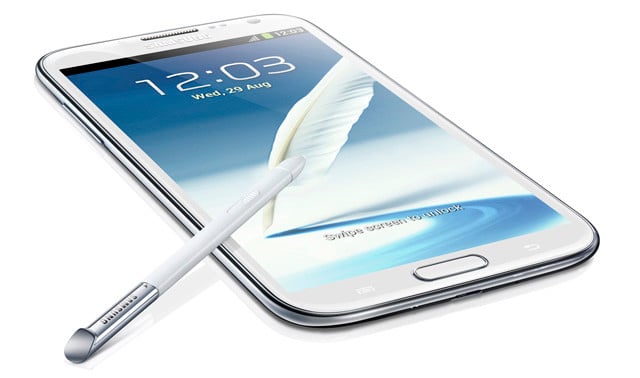 Price
£516 SIM free
More Info
Samsung
Sony Xperia Z
Sony's Z should be hitting the shelves in the UK any day now, making it the first 5-inch, 1920 x 1080 blower from a major name to go on sale here. Water and dust resistant to IP55 and 57 standards, and with a frame made from glass fibre polyamide, the Z promises to be a tough little box of tricks. Thanks to a quad-core 1.5GHz Qualcomm Krait APQ8064 chip and 2.2Mp and 13.1Mp cameras - the latter with Sony's "Exmor RS" sensor branded like its camera line - the internal gubbins sound impressive too. Storage is pegged at a so-so 16GB with Micro SD expansion but the battery boasts a healthy 2330mAh.
At only 7.9mm thick and 146g heavy, the Z feels quite dainty in the hand and the understated and rather square design has a pleasing simplicity about it. Thanks to Sony's Bravia Engine image processing system, the screen looked very colourful and crisp even under the glaring neons of the CES exhibition halls. Being a Sony, the Android operating system is heavily modified and you get a fair few bespoke Sony apps, which is either a good or bad thing depending on your viewpoint. Nice to see the lanyard eye make a reappearance though.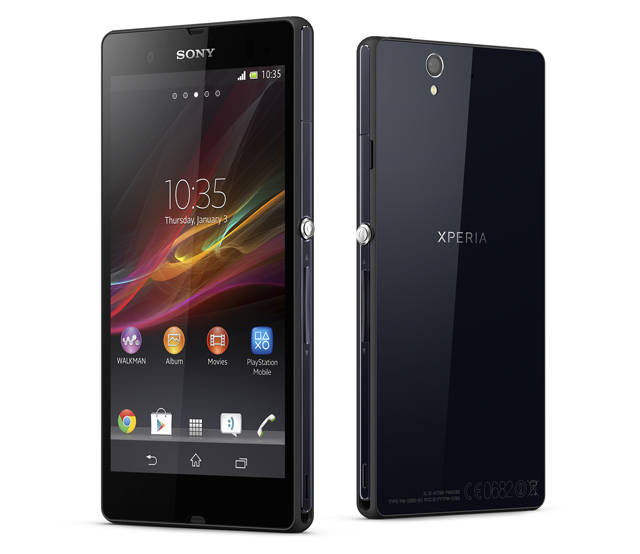 Price
£522 SIM free
More Info
Sony
ZTE Grand S
ZTE blows its nose in the general direction of puny phablets with 1.5GHz quad-core chips by offering one with a 1.7GHz chip. Actually it's the same Qualcomm APQ8064 that's to be found in the Xperia Z, just clocked a little closer to a meltdown. Only 6.9mm thick, the Grand S is the thinnest device here but thanks to a polycarbonate unibody it still feels stiff and solid. The Twiggy profile has come at the expense of battery size, though - 1780mAh is borderline useless, especially for a 4G/LTE handset with dual-band Wi-Fi.
In the flesh, the 5-inch, 1920 x 1080 screen looks a little lacklustre and dull. To be honest, the UI didnt operate with quite the same degree of fluidity as the likes of the Xperia Z. But it was an early pre-production model so both failings may well get a fix before the Grand S is launched. The S runs a ZTE-warmed over version of Android Jelly Bean complete with something called a "Settings Orb" which sits on top of any open apps and lets you access the home, back, menu and frequent apps buttons at any time. Note quite sure I see the point of that. It's quite possible that the Grand S will crop up in the UK as part of a deal with Phones4U.