Original URL: https://www.theregister.co.uk/2013/02/25/feature_4g_in_the_uk/
Review: Britain's 4G smartphones
Nine handsets, one network - is it time at last to invest in LTE?
Posted in Personal Tech, 25th February 2013 09:02 GMT
Product Round-up It's been a good few months since the first 4G LTE network fired up in the UK, and wiser men than I have already tossed their orbs about the what and the how of EE's monopoly 4G network. Time then to consider the 4G handsets now available for use in Blighty, and in the process cast a beady eye on speeds and coverage outside the hallowed boundary of the M25.
EE currently offers nine 4G handsets in the UK, including the new BlackBerry Z10. I've got seven of them sitting on my desk as I type this. Why only seven? Because the Nokia Lumia 820 and HTC One SV are just cut-down version of the much, much better Lumia 920 and One XL handsets. They're also both lumbered with 800 x 480 screens, and who on earth wants a WVGA handset these days?
All the major operating systems are represented - Android, iOS and Windows Phone 8. With the new BlackBerry Z10, that gives you a choice of four operating systems and four ecosystems. The list also covers all the major device makers with Apple, Samsung, Nokia and HTC all getting a look in as well as up and coming Chinese phone vendor Huawei.
Cost
Right now 4G is not for the shallow of pocket. The lowest cost contract EE has to offer is a two-year, £31-a-month deal with 500MB data and a Huawei P1, for £20 up front.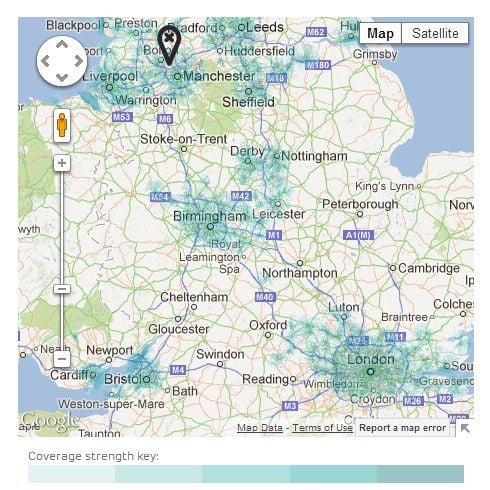 EE's national coverage is an issue
If you want 1GB of data that will set you back £41 per month, 3GB £46, 5GB £51, 8GB £56 and, in a recent addition, 20GB for £61. Handset costs drop the more you spend each month, but only the three cheapest devices - Huawei P1, HTC One SV and Nokia Lumia 820 - are devoid of an up front cost, even on the highest tariff with a 24-month commitment.
There's a rub with EE's 4G data offering, though. When you use up your monthly allowance you have two options: buy more data or have your data connection terminated and your smartphone effectively lobotomised.
To keep your data pipe open you'll need to cough up either £6 for an extra 500MB, £15 for 2GB or £20 for 4GB. Or wait until your next billing period arrives. I don't much like any of those options.
For comparison, if I sail past the monthly data limit on my T-Mobile 3G contract - and T-Mobile and EE are essentially the same company, don't forget - the worse that will happen is I'm prevented from streaming video or downloading large files. In four years, though, this has never actually happened. But I can still use all my phone's connected features and I don't get billed for the extra data used in doing so.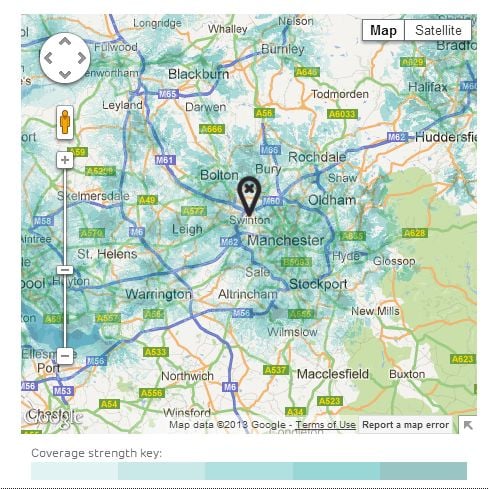 North West patchy on the ground
Realistically this means the cheapest EE 4G contract you should consider is the 3GB £46 deal. Why? Because if you go for the 1GB option and run out of data, the minimum top-up required to keep your phone connected takes you up to the same £46. Going for the 500MB or 1GB deal is false economy unless you seldom use mobile data. If that's the case, why consider 4G to start with?
Granted all EE's 4G tariffs offer unlimited voice minutes and texts, but you need to spend some very serious time yakking and LOL-ing every month for that to be a deciding factor.
Coverage
Manchester was one of the launch cities for EE and because it's where I live and the Reg isn't paying mileage, it's where I did my testing.
Drill down into EE's coverage map and you will quickly see that 'Manchester' means 'Manchester but with some pretty big gaps'. I live in Swinton which is hardly the back of beyond but it's still slap bang in the middle of a large low coverage zone that stretches west from Salford to the M60 orbital.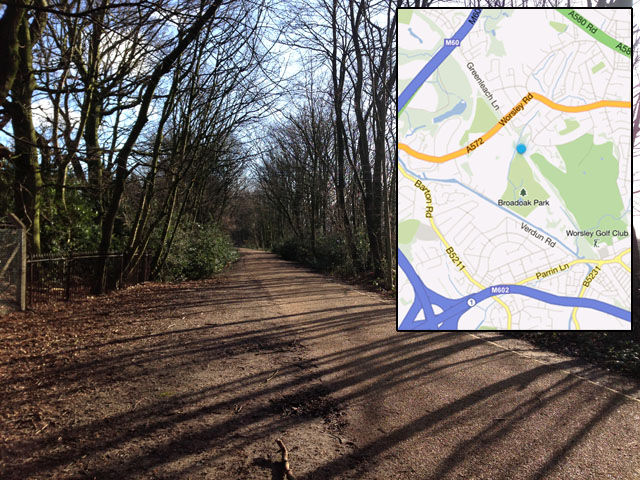 First test location, as Dr Beeching left it
According to EE's coverage checker, my home should have poor rather than no connectivity but I only got an occasional sniff of it by sitting next to a second story bedroom window - and then only with the HTC One XL, which seems to have an unusually sensitive 4G antenna. Ever has it been thus with coverage checkers.
Going walkabout in the 'hood, I was surprised by some of the places I did manage to get a reliable if low signal like the parkland walk that follows the disused Bolton to Eccles railway line. Maybe the nearby presence of the local great and good at Worsley Golf Club got this area special attention.
Things started to improve mightily when I headed into town down the M602. Once I got within a couple of miles of central Manchester I started to get coverage that could be described as very good - four and even five bars - and geographically uniform.
Speed
Theoretically 4G can support speeds of up to 100Mbps but you're not going to see that or anything like it in the real world. EE reckons the best you will see is between 40 and 64Mbps. I'd say between 12 and 40Mbps is more likely because those are the sorts of speeds I was seeing.
In areas with a strong 4G signal I regularly recorded download speeds of over 30Mbps and uploads of over 12Mbps. That's better than the majority of domestic broadband connections and considerably faster than the best - and very rare - 8Mbps down and 1.5Mbps up HSPA+ speeds I managed on EE during the test.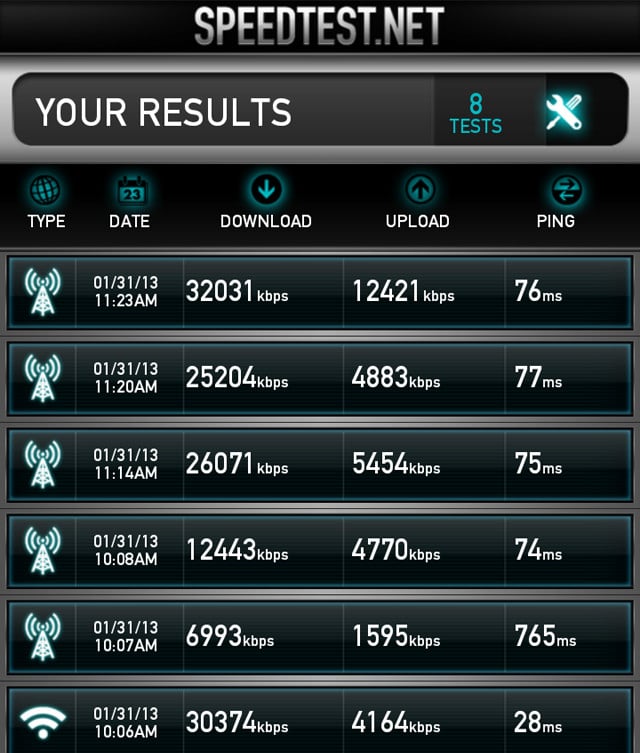 HTC's One XL samples the 4G airwaves. The bottom number is Wi-Fi, the next one up HSPA and then 4G as we move into a 4G zone
With the 4G connection only showing one bar, speeds generally dropped to around 10Mbps down and 4Mbps up, sometimes slower. That's close to the best HSPA can deliver in the real world though network congestion often reduces it massively.
For the record, 4G data speed differences between the various handsets were statistically irrelevant. Not one of these devices is going to offer faster upload or download speeds than the others.
No matter what speeds you actually get you'll be seeing much lower latency - in the region of 75ms if my experiences are anything to go by - which has obvious value for anyone gaming over 4G or doing something more critical than looking up the footie results.
Reception
All the handsets here drop back to 3G when you make or take a call. In view of that, you'd expect call quality to be pretty much the same as it would be if you were using a non-4G handset. And you'd be quite right. Whatever the technical issues of the handover between 3G and 4G, you don't notice it in day-to-day use so it's not something worth worrying about.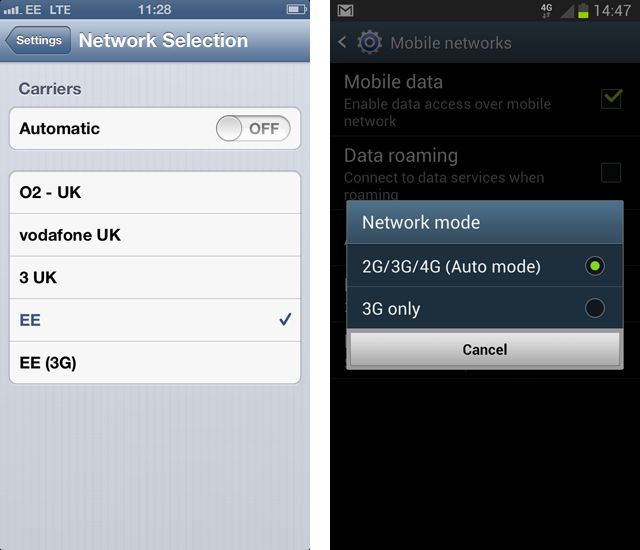 Pick the right one: network selection on the iPhone 5 (left) and the Galaxy S III
All six handsets performed perfectly well in call tests which saw me standing in the windswept western periphery of the Trafford Centre car park next to the M60 yelling to the other half and to my Skype voicemail. If I had to pick a winner, it would be the Nokia, which seemed just that bit louder and clearer whether making or taking calls.
When it came to cellular reception there was nothing to chose between the six handsets, but the HTC One XL distinguished itself by being the most eager to snag a 4G signal in preference to 3G when one was available.
Battery Life
As a rule of thumb you can expect each handset here to drain its battery between 20 and 25 per cent faster when hooked up to a 4G signal than the corresponding 3G version would when connected to a 3G network. Even in a 3G area drain is more pronounced because your handset is forever scanning for a 4G network.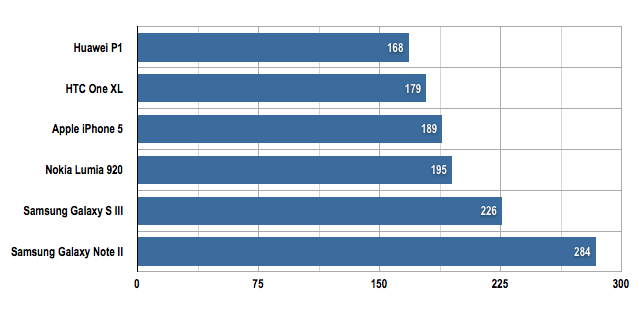 Battery life in minutes
Longer bars are better
To get a reliable ranking, I installed the Netflix app on all the handsets and streamed film after film over 4G until the lights went out. Unsurprisingly the Galaxy Note did the best, thanks to its massive battery. Unfortunately, I didn't wasn't able to spend enough time with the BlackBerry Z10 to run the test on it, hence its absence here.
Test results to one side, the two Samsungs and the Huawei P1 have a distinct edge because you can swap the batteries in and out while out and about. The Note II was the only phone that managed to comfortably get me through a full day of intensive use without a recharge.
The Phones
Apple iPhone 5
With the smallest screen and the smallest battery the iPhone 5 is not surprisingly the smallest phone here. Still, Apple knows a thing or two about optimisation and the screen is one of the best in terms of clarity and colour registration. Battery life proved much better than the rating implied and there's no doubting the speed and power of the thing. It's well made and stylish too, in a squared-off modernist sort of way. It's not hard to see why the masses are drawn to it.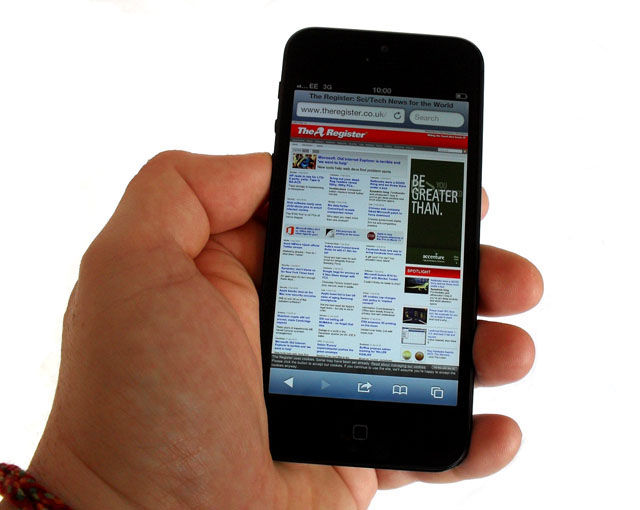 All that said though four inches is a little small for a modern smartphone screen, I think - I'm never happy with less than 4.3 inches in my hand - and the user interface though slick and idiot proof is looking old, and is woefully unadaptable. People tell me what they like most about their iPhone is the service in Apple's stores and, fair enough, it's second to none. But you could only say the iPhone 5 offered a state-of-the-art user experience if you'd never had a fondle of the latest competitor handsets.
BlackBerry Z10
No matter what you think of RIM... er... BlackBerry as a company, you'd have to be a prize twit to think that its demise would be anything other than a Very Bad Thing for the smartphone business. Competition is to be embraced and encouraged. With a clever swipe-based OS that borrows a little from Meego and WebOS as well as BlackBerry's own PlayBook, the Z10 is an impressive entrant into the smartphone wars. The physical design is perhaps a little plain and there is rather more bezel than you'd expect these days, though the off-screen swipe actions rather predicate this.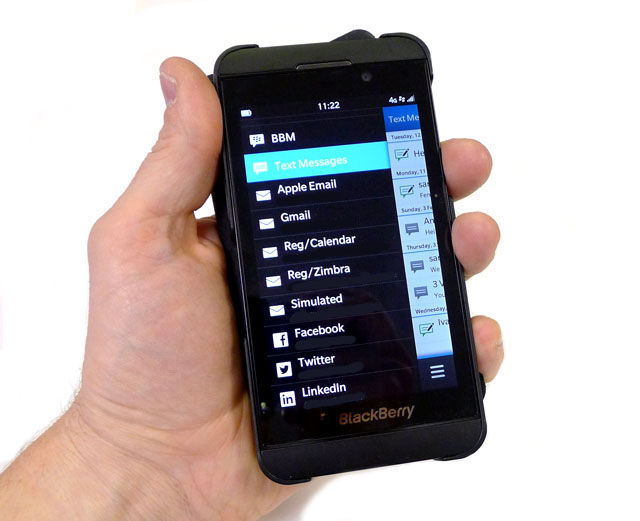 The absence of fascia buttons - capacitive or physical - is a defining feature while the excellent messaging hub and superb virtual keyboard are both good reasons give the Z10 a shufti. BlackBerry also deserves credit for kicking off the new range with a sensible 4.2-inch, 1280 x 768 screen rather than following the Android herd into the 4.7- and 4.8-inch space. It has the same resolution as Lumia 920, but the smaller size ups the pixel density to a range-topping 355dpi. The battery life wasn't bad, but you can unclip the back and slide a new one in when the juice starts to run low.
HTC One XL
The One XL is essentially the One X but with the Nvidia Tegra 3 chip replaced by a Qualcomm MSM8960 Snapdragon. Don't let the move from five to two cores worry you: the XL performs much like the X. If you didn't know there was a difference, you'd never guess. The 1280 x 720 "Super IPS" LCD screen is a pleasure to look at and the polycarbonate unibody is joy to have in your hand. The absence of a Micro SD slot isn't much of a drag when you have 32GB of storage built in.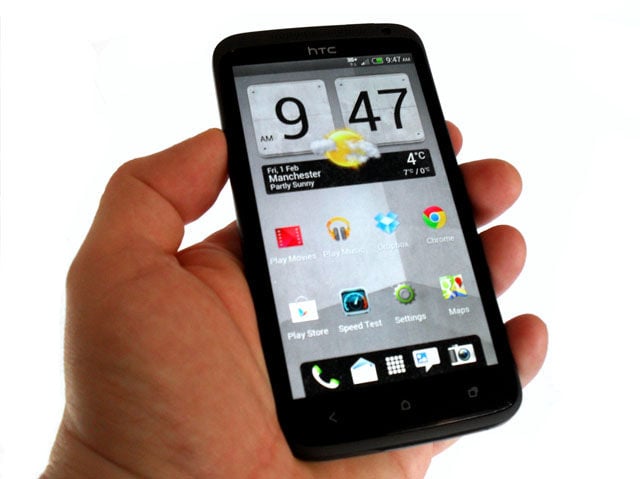 The XL's sensitivity to a 4G signal was the best of the bunch, which shouldn't be overlooked if the coverage checker shows you in an area of marginal reception. The XL runs Jelly Bean but dressed with HTC's proprietary overlay, Sense 4+. I like Sense a lot but even I have to admit it's starting to look long in the tooth. As with iOS, I fear familiarity is beginning to breed contempt.
Huawei P1
One of three entry-level devices on offer from EE, the P1 at least offers a qHD (960 x 540) screen and it's a bright, punchy AMOLED affair with a decent pixel density of 256dpi. The TI OMAP 4460 chipset incorporates a 1.5GHz dual-core CPU which delivers decent enough performance, but you only get 4GB of storage and you have to make do with Ice Cream Sandwich. Nobody would tell me if a Jelly Bean update is coming, so I'm inclined to think not.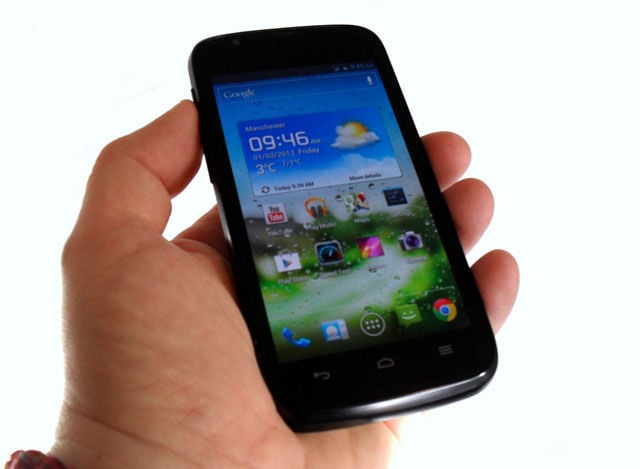 A very plastic affair, the P1's rounded body and rough back do at least make it comfortable in the hand. An 8Mp camera may sound fine, but this one is really pretty poor. At least you get a Micro SD slot, and the battery is removable. At the end of the day, buying a budget 4G phone is a bit daft. For the same sort of money, Three will give you a much better handset with a big old chunk of 3G data. The P1 is not a bad device, just an overpriced one when sold with an EE 4G plan.
Nokia Lumia 920
The Lumia 920 is the first Nokia handset in many a year that I've actually wanted to own. It's a superbly made device, despite weighing more than a small child. And with all the Nokia extras - Drive, Maps, Music and so on - added to Windows Phone 8, it offers a genuinely impressive and comprehensive user experience. WinPho 8 may not be to everyone's taste but it is a slick and visually distinct alternative to iOS and Android.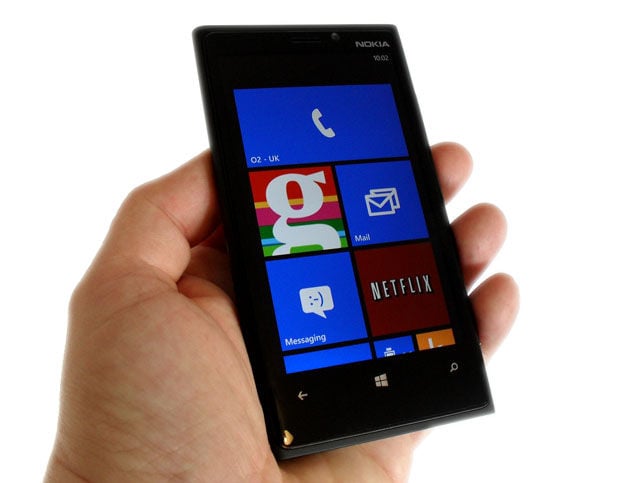 The 4.5-inch, 1280 x 768 screen has the second highest pixel density here, and is pretty close to state of the art. The 8Mp camera is state of the art. This is the best camera ever fitted to any phone bar Nokia's own 808 PureView. It's low-light performance is simply staggering. The only drawback is the absence of a Dropbox app and a screen rotation lock. By heck, the latter is annoying when you try to use it while lying down.
Samsung Galaxy Note II
If you can get past the size - not easy I grant you; I waver between thinking it's not that massive to guffawing at the sheer absurdity of it - then the Note II is a technological beast of a device in all ways. The whopping 5.6-inch, 1280 x 720 AMOLED screen makes web browsing and gaming a visual feast while the stylus offers a host of handy extra functions.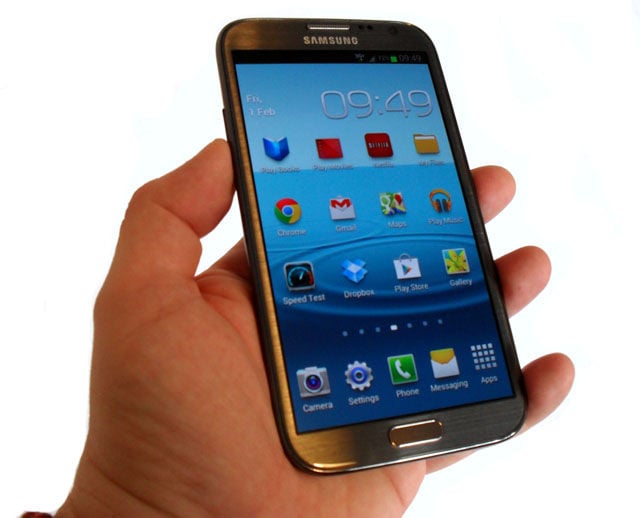 Of course the real value of the Note as a 4G device is that vast, removable battery. This is the only phone here that can actually be used consistently on a 4G network and not have you checking for the nearest power socket in a cold sweat every half an hour. It's near-tablet dimensions also go some way towards justifying the whole 4G idea - you can do so much with a Note that maybe, just maybe screaming data speeds are worth paying for after all.
Samsung Galaxy S III
All the ingredients that have made the S III a worldwide sales hit are present and correct in the LTE version, though sadly so is the standard 2100mAh battery. Since the S III already has a removable battery it would hardly have been an engineering challenge for Samsung to have installed a larger one. But as the S III already lasts longer on a charge than any other handset here bar the Note II I can't spank it too hard for that failing.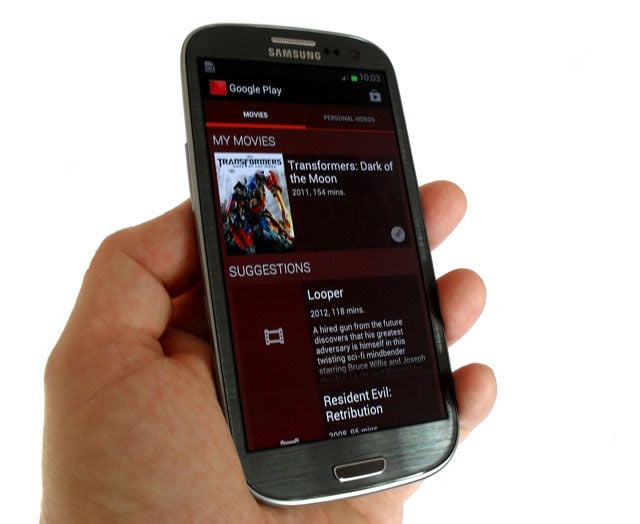 With a vivid 4.8-inch, 1280 x 720 AMOLED screen and a heavily modified version of Android Jelly Bean with all manner of extra goodies built in, the S II is a lot of smartphone for the money. It's powerful too thanks to a 1.4GHz quad-core processor. I've heard tell that this i9305 model has 2GB of Ram, but mine only seemed to have the usual 1GB. With a Micro SD slot to back up the 16GB of built-in storage, it's not hard to understand why the world and his wife wants one of these things - and why it has put the wind up Apple.
The UK's 4G phones at a glance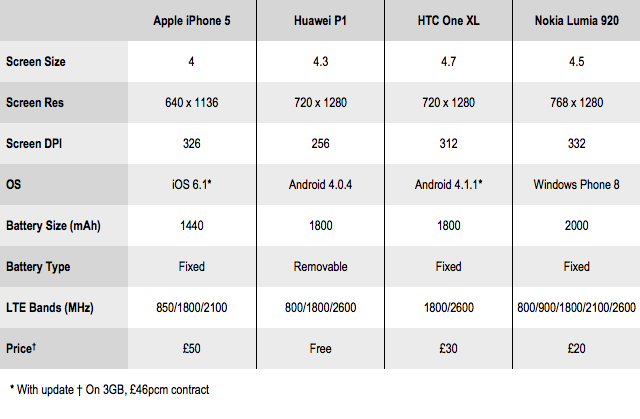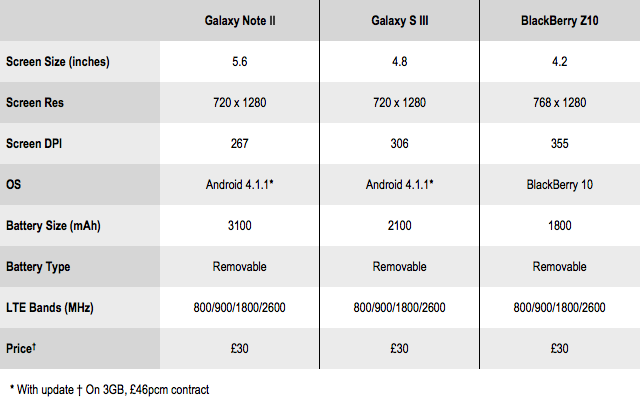 The Reg Verdict
There's no denying the attraction of the speeds on offer from EE's 4G network, which are pretty darned impressive. But you need to balance that against the currently rather limited coverage, especially if you live away from the centre of the UK's larger urban areas, and much reduced battery life.
If I had to pick one of the six as a recommendation it would be the Samsung Galaxy Note II. It's the only device here that I could live with without constantly worrying about the battery packing up and leaving me with an expensive paperweight in my pocket.
If the Note is just too big, I can't see many people being unhappy with either the Galaxy S III or the iPhone 5. They are the world's best selling smartphones for a reason, though the latter is the most expensive handset here even in 16GB form - the 32GB version will set you back £100 more on the same tariff.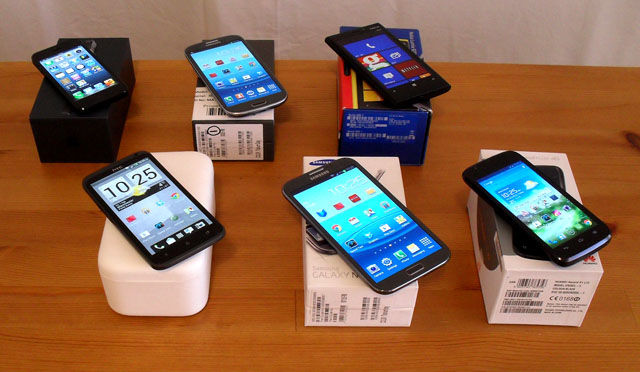 Smartphones, prepare to be tested
Both Nokia's Lumia 920 and HTC's One XL feel great in the hand and have excellent screens. The HTC was always the most eager to drop a 3G connection in preference for 4G when the opportunity arose, while the Nokia boasts a superb camera and excellent satnav app.
You could argue that the BlackBerry Z10 lacks a stand-out feature to match the heavyweights from Apple, Nokia and Samsung, but you'd be wrong. For messaging competence it beats the other phones hollow and once you've grown used to it - and assuming you've never used a PlayBook - the UI is a blinder. Its Balance system for keeping work and personal stuff separate yet present will appeal to folk struggling with BYOD.
The Huawei P1 struggles because it's a budget handset that isn't available at a budget price. The Lumia 920 is only £20 more, the One XL, BlackBerry Z10 and Galaxy S III only £30 more. All are far superior devices in every way.
There's a question niggling me, though. Why would you buy any of these handsets on a 4G contract rather than the 3G equivalent for less and then spend the balance on an EE 4G Mobile WiFi router?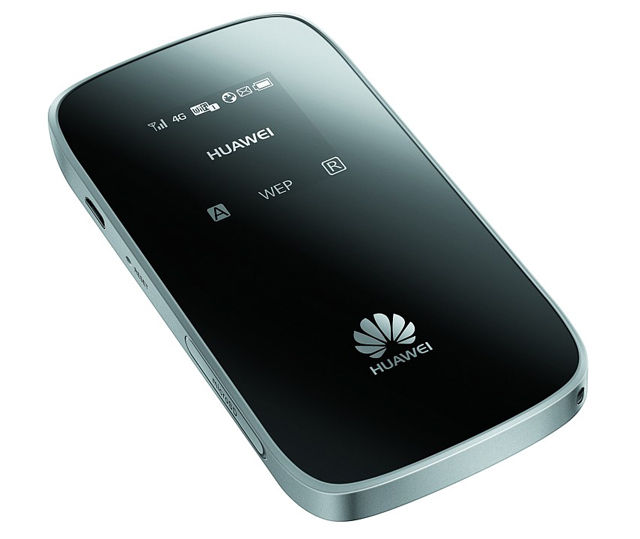 The best buy? EE's Huawei-made 4G MiFi modem
For £50 down and £15.99 a month for 18 months, you get 3GB of data per month that can be used with any Wi-Fi enabled device. If you feel to need to haul some serious coal over a cellular network this surely is the better value and more flexible option and you won't run the risk of castrating your smartphone when you go over your 4G data allowance.
If the coverage gets better locally I may just invest in one and treat myself to a blazing fast cellular connection for my Nexus 7, Chromebook and Razr i all at the same time. ®