Original URL: https://www.theregister.co.uk/2013/01/25/feature_iptv_in_the_uk_after_netflix/
Have Brits fallen for Netflix, or do they still LoveFilm?
Stream engine: Internet television in the UK
Posted in Policy, 25th January 2013 12:02 GMT
Feature BBC iPlayer turned five at Christmas, and the Corporation reported some pretty impressive usage statistics as it did so. While iPlayer is something of a juggernaut in the IPTV world, it's only relatively recently made the leap from PC to living room and connected devices such as smart TVs and set-top boxes.
Arguably 2012 was finally the year when technology and products finally converged to make 'over the top' IPTV services a really significant source of content for many Brits. New TV sets and the launch of gadgets like the Roku player put more services within easy reach of ordinary, non-techie viewers.
Those services included US import Netflix, finally launching in January 2012 to compete with home-grown Lovefilm, as well as the long-awaited launch of YouView, and Freesat's equivalent, together with Sky's Now TV. It's now a full year since Netflix debuted in the UK. Twelve months on, how has the British IPTV landscape changed?
While it's clear that there is a lot more streaming going on than there used to be, IPTV content providers are reluctant to provide meaningful figures. Netflix says it gained a million subscribers in the first seven months of its UK and Ireland operation, but hasn't said how many of the six million international subscribers it gained in Q4 2012 were based here.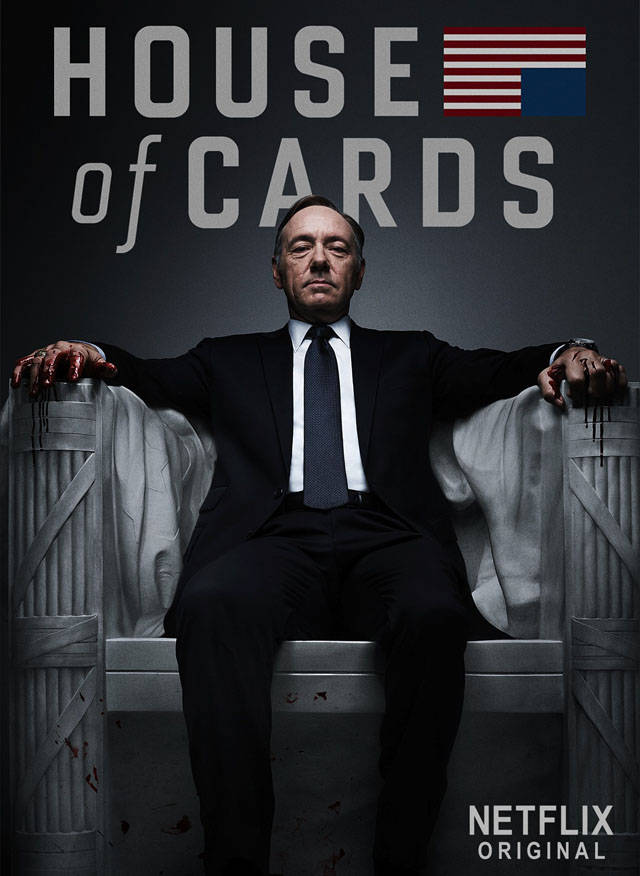 You might very well think that...
Amazon-owned Lovefilm won't share detailed UK subscriber information. It has over two million customers, but that's spread across the five countries in which they operate.
Blinkbox, the Tesco-owned service that provides both free, buy-to-own and rental options, claims subscriber growth of over 220 per cent in returning customers compared to 2011. "The intensive advertising in this sector benefits everyone by raising the profile of streaming services," a spokesman said. So Lovefilm's near-ubiquitous ads are helping its rivals too.
Happy and content
And not just advertising. More people know about these services thanks to the increasing number of TVs that come with at least two or three of the main video-on-demand systems built in, not to mention the tablet and smartphone apps the content providers now offer.
The key questions for many people, then, is: "What can I watch?" and "Is there one service that will give me everything I need?"
As far as that latter goes, the answer still remains a firm 'no'. Exclusive content deals mean that, in many cases, this is likely to remain that case for the foreseeable future.
A year ago, Lovefilm was better for films, but Netflix was the right choice if you were interested more in 'box set' collections of TV series. Netflix had HD streaming, with surround sound on some equipment too.
Both companies have been busy adding extra content to their services. Lovefilm, for example, has just announced a deal with NBC Universal to add lots of US TV series. It now has a Channel 4 area, handy because while there is a lot of 4OD content available on YouTube, it's not accessible through many of the C4 smart TV apps. Nor is there a dedicated Channel 4 catch up on smart TVs or set-top boxes, other than YouView's.
Netflix too has announced the addition of plenty more telly in 2013, including eight series of Shameless, five series of Doctor Who, the first six of Dexter and more. It claims it has more or less doubled the amount of content available to UK customers since last year's launch.
Running the numbers
Oric, a community site for TV fans, reckons Netflix UK now has around 925 seasons of TV shows, compared to 589 on Lovefilm, while the Amazon subsidiary has roughly twice as many films available: 3284, compared to Netflix's 1668. While Netflix broadly agrees with the TV figure, it disputes the film total - though it didn't provide an alternative number. Statistics from Sky-owned Acetrax, which offers a film-by-film rental or purchase service, claim to offer around 2000 movies, with ten per cent of them available in HD.
These providers aren't the only players in town, of course. Oric's figures give Blinkbox 863 TV seasons and 3516 films. If you're toting an iPad or an Apple TV, then you may well find that the iTunes Store, with 5250 seasons available in the UK, may be all that you really need.
Oric's Richard Cappin told The Register: "It's starting to seem as if Netflix may be the weak player in the UK," citing the US firm's lateness entering the UK IPTV market and the ability of other players such as Blinkbox and Now TV to exploit the customer bases of their parent companies. "Blinkbox could be the one to watch", he thinks, especially if it can take advantage of Tesco's customer information and can improve its streaming quality.
When it comes to the latest films, both Netflix and Lovefilm still put in a poor showing. The majority of their films date from before 2010 - they generally get new releases when those films become available on DVD. Not so Sky's Now TV, which provides access to films during their first 'pay TV window' - the time when they appear on Sky Movies - without tying punters in to a long-term subscription. Sky's clout has enabled it to arrange exclusive deals with some film studios which could make it hard for other players to compete for the very latest releases.
That needn't mean you'll have to subscribe to Now TV. If the Ultraviolet system takes off, then you may be able to buy a film online, and stream or download it from services like Flixtser which support Ultraviolet's 'locker' system. Blinkbox too is "absolutely committed to [the Ultraviolet] vision of giving customers access to their films when and how they want", though it won't say when it will make this happend for them. Now TV says pay-per-view movies, which were briefly available when the service launched last year, will be returning soon, with sports and entertainment content due to be added to the service as well.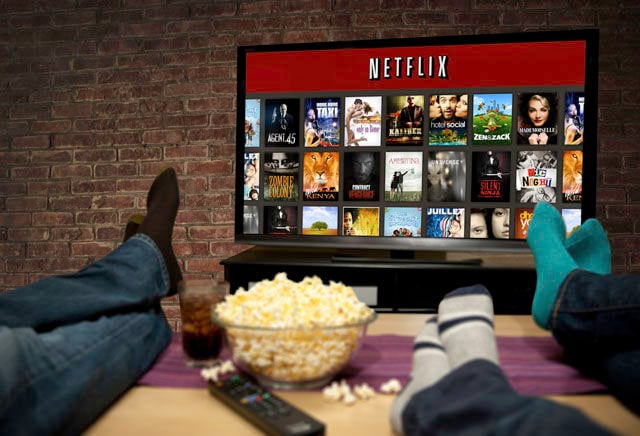 Netflix, socking it to Lovefilm?
Online TV doesn't just have to be about the latest films and a back catalogue, though. In a move that sets it apart from the competition, Netflix has been commissioning productions too, with four set to launch this year. That includes a US version of House of Cards starring Kevin Spacey, described by the company's Chief Content Officer, Ted Sarandos, as "a gripping story and new kind of viewing experience".
From streamer to programme maker
It's 'new' because the series, which will launch on 1 February, won't trickle out an episode a week like traditional TV. Instead, the whole series will be available on day one, allowing viewers to watch week by week, or all in one go as they might a DVD boxset. Where programmes bought from TV networks or film companies are still licensed by country, the Netflix original productions will, differently, be global from the start, effectively demolishing all the concepts of regions and release windows that the industry has been clinging on to. It also flies in the face of how newspaper reviews and programme publicity like trailers are built around traditional 'linear' broadcasting.
With a revival of Arrested Development and two other original shows – thriller Hemlock Grove produced by Eli Roth and starring Famke Jannssen and Dougray Scott, plus prison-set comedy drama Orange is the New Black - also launching this year, and a second season of House of Cards due to enter production, it's a bold move, and one that others in the industry are watching closely.
It's early days for original content – four series a year for the £6 a month Netflix subscription is rather less than you get for your licence fee telly tax, after all – but it may yet encourage enough people to subscribe to allow even more content to be produced. That in turn may finally make studios and broadcasters rethink the they way they license their productions.
If 2012 was the year that IPTV services finally broke through into British living rooms, what of 2013? This time last year, the choice for most people was Lovefilm or Netflix. They may be the two that you'll find on the largest number of devices, but they're not the only games in town. And, regardless of the boasts, if it's the latest films you're after, then neither of those two will provide what you're looking for.
That gap can be neatly filled for many viewers by services that don't rely on a subscription, like Blinkbox, Acetrax, iTunes and – when it reinstates pay per view – Sky's Now TV. These will often provide films that can't be found on Netflix or Lovefilm, but they are integrated into far fewer devices than Netflix or Lovefilm are. None of these companies were prepared to share concrete plans about specific devices. Acetrax probably has the widest coverage on smart TVs; Blinkbox is on some; Now TV is too new, but thanks to its parent's clout may well be the best place to get the latest movies.
So, for the time being, while there's an increasing range of things available to watch via IPTV services, for many readers the biggest factor in what can watch may well be the kit you own. ®