Original URL: https://www.theregister.co.uk/2013/01/15/stec_nexenta/
Flash pioneer STEC invests in ZFS zealot Nexenta
Open storage software firm gets cash injection
Posted in Business, 15th January 2013 11:49 GMT
Sources close to the situation have revealed that solid state memory drive manufacturer STEC has invested in ZFS storage firm Nexenta, substantially too.
We're told that it seems like a curious play for STEC since a typical ZFS deployment only uses a couple flash drives for the L2ARC and ZIL. One can only imagine that STEC has some interesting plans to fix the pure flash limitations in ZFS and roll out some sort of pure STEC solution to the Nexenta reseller channel.
During a recent talk with STEC's interim CEO Mark Moshayedi, he spoke to El Reg about a possible all-flash array from STEC, saying: "We're looking at putting a solution together for our customers, our less sophisticated customers. There are two reference designs with somebody else's software and using standard hardware."
We should think of a vanilla Dell, HP or Lenovo server, a Xyratex-type enclosure and STEC SSDs inside it. But who could the "somebody else" be? In this respect, it's natural to speculate that Nexenta's in the frame, given STEC's involvement in Nexenta's EraStor project and STEC's position as a strategic SSD supplier for Nexenta.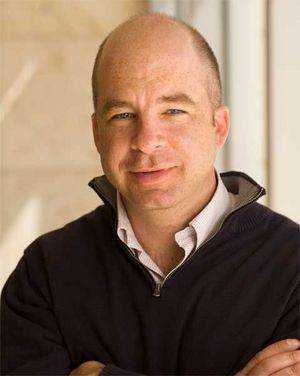 Nexenta CEO Evan Powell
Given this background, the idea of STEC investing in Nexenta looks fairly reasonable. We've since seen correspondence confirming the investment, although STEC's official statement was:
STEC's policy is to not comment on investment activity.
Nexenta took in $21m in C-round funding in January 2012. Less than a year later it has to look for new funding to meet a shortfall in financing due to over-aggressive expansion, according to our sources.
Marketing VP Bill Roth left Nexenta this month, having joined in October 2011. His LinkedIn entry says he was "responsible for world-wide marketing, demand generation, content generation and AR/PR... During this time, the sales figures doubled."
Nexenta's sales had indeed been growing at a high rate - triple digit percentages annually since 2008. We were told that the sales figures had doubled from October 2011 to January 2013, which is impressive but not enough, and that's the financing problem we see: a budget predicated on growth targets that were not reached. This translates into a need for additional funding leading to this effective D-round involving STEC and, we understand, Sumitomo Corporation Equity as well.
The amount invested by lead investor STEC and secondary investor Sumitomo is said to be $28m, although we could not confirm this.
For STEC to get its money back, as selling its SSDs for the L2ARC and ZIL caches that ZFS requires is a small potatoes game, we think it would require a definite effort to optimise Nexenta's ZFS software for STEC-based all-flash arrays. El Reg thinks it's likely that STEC intends to produce all-flash arrays with Nexenta software, or alternatively have Nexenta's partners do this using reference designs.
We asked Nexenta about this but it made no reply. We understand the ZFS tech firm is looking for a new marketing head. ®