Original URL: https://www.theregister.co.uk/2013/01/10/review_htc_8x_windows_phone_8/
Review: HTC 8X Windows Phone 8 handset
Taking on Nokia at the Microsoft smartphone stall
Posted in Personal Tech, 10th January 2013 12:00 GMT
It's hard not to feel a little sorry for HTC. Eighteen months ago it was the darling of smartphone manufacturers having reinvented itself from a maker of unbranded handsets for the likes of O2 to an outfit boasting some of the best Android smartphones around.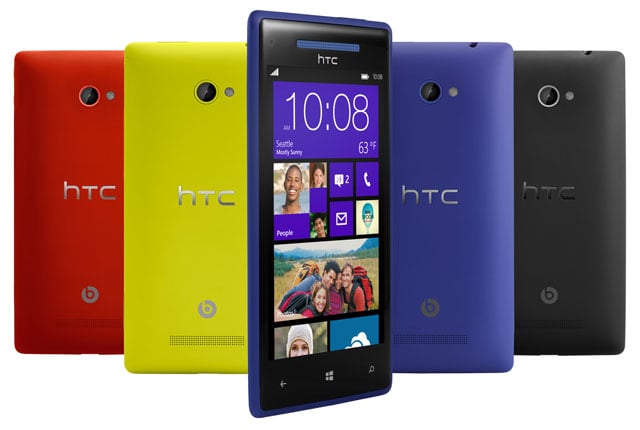 Platform alteration: HTC's 8X Windows Phone 8
But Samsung's massive advantage in marketing spend, and Nokia's cosy if potentially fatal embrace of Microsoft, has seen HTC's Android and Windows Phone market shares tumble. The 8X is HTC's attempt to ensure that its new Windows phones don't end up in the shadow of Nokia's Lumia and Samsung's Ativ WinPho 8 devices. No small task that.
As soon as you whip the 8X out of its box, you discover a couple of immediate advantages over Nokia's offerings. To start with, the 8X is nowhere near as massive as the gargantuan Lumia 920. It's also a good bit lighter than the similarly sized Lumia 820. But while the latter is lumbered with a 480 x 800 screen, the 4.3in LCD panel in the 8X notches up a 720 x 1280 resolution.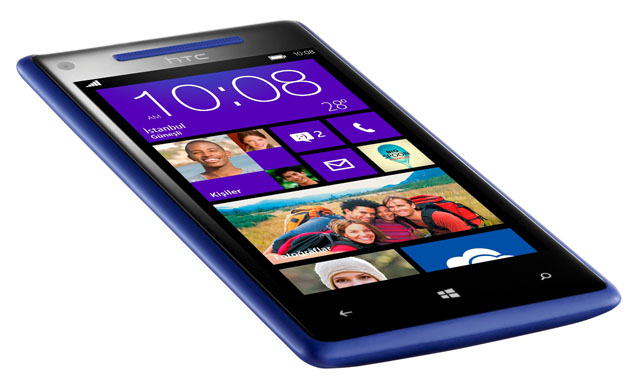 Kitted out with a 4.3in HD display, the 8X is smaller and lighter than Nokia's Lumia 920 flagship
That gives it an Acer CloudMobile-matching pixel density of 342dpi and correspondingly high levels of clarity. By going for sharpness rather than acreage – the Lumia 920 and Activ S both have similar resolutions, but larger, 4.5in and 4.8in screens, respectively, meaning lower pixel-per-inch values – HTC is perhaps being rather canny.
That being said, despite its smaller screen, the 8X is still on the large side. The Motorola Razr i also has a 4.3in screen but is nearly 10mm shorter, 5mm narrower and 2mm thinner. What is it about Windows Phone 8 and size? What do vendors feel they have to prove? At least the 8X has a sleek and rounded profile, making it comfortable to hold and easy to pocket.
Crispness aside the 8X's screen is bright and colourful and viewing angles are broad. The only downside is that the black model shows three differing shades of black on the front – the body, the bezel and the screen – so I'd suggest buying one of the other colours on offer.
Physically, the 8X is very solid thanks to a polycarbonate unibody uninterrupted by holes for a battery or a Micro SD card slot. If your battery degrades or you need more than 16GB of storage, hard cheese.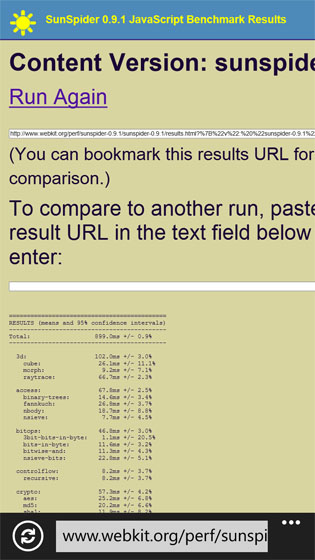 AnTutu and Sunspider scores
Inside the 8X you will find a 1.5GHz dual-core Qualcomm Krait-class Snapdragon S4 processor - just like the latest Lumias - with 1GB of RAM. That may sound a bit average compared to the quad-core chips inside some new Android phones but it still feels, and indeed is, a fast, fluid and powerful device. To quantify that statement, the AnTuTu benchmark app threw up an average score close to 12,000 which puts the 8X on a par with all but the most powerful Android handsets. Run Sunspider in the web browser and the results come in at below 900, which is also very good.
The Beats goes on
The 8X's 8Mp f/2.0 lens features very wide 88˚ field of view, making for generally bright and expansive images. It shoots especially well in macro mode, capturing plenty of detail and focusing very quickly. The physical camera shutter key has a nice two-stage action and can launch the camera directly from locked in the blink of an eye. Admittedly, it doesn't beat the Lumia 920 with its Zeiss optics and PureView tech, which offers hardware image stabilisation and impressive low light performance. However, as an all rounder, it's still a fine snapper.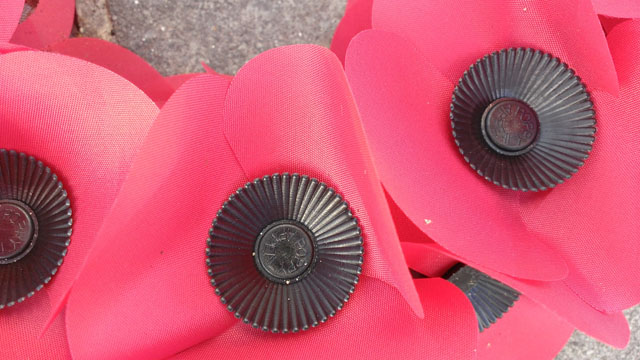 Macro – Click for a full-resolution image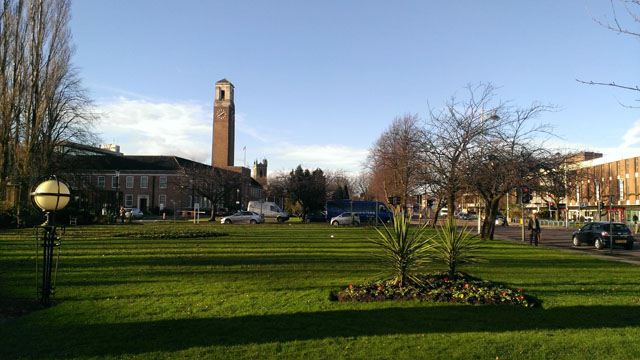 Wide-angle – Click for a full-resolution image
The 8X gives nothing to away to Nokia's best in the reception stakes, though. Cellular and Wi-Fi reception were top notch, and the active noise cancellation worked a treat when making calls. Battery life is nothing more than average, with the 1800mAh cell always getting me through one full day of intensive use but never two. Looping a 720p HD video, I got 6 hours 20 minutes from a charge.
Like all top-end HTC phones, the 8X has Beats Audio tech tucked away inside. This really does make music more pleasant when paired with a decent pair of cans. But it's a shame HTC isn't bundling Beats Audio earphones any longer.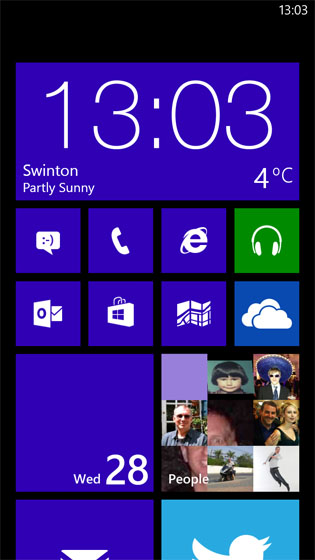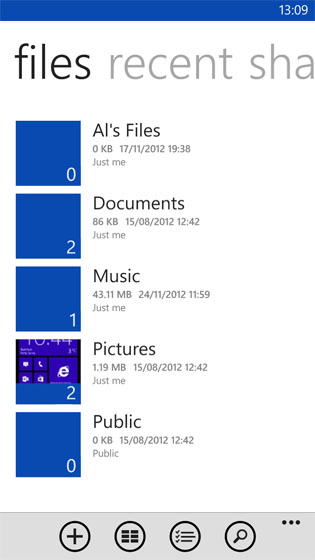 Homesecreen and Sky Drive
After Nokia announced that its Drive satnav app would be available to all WinPho 8 device makers, I was expecting the software to come ready installed on the 8X - or at least find it lurking in the Store. How wrong I was. There's not a sign of it, though apparently HTC is considering adding it as an update at some, unspecified point in the future. If you want WinPho 8 and free satnav, then, buy a Lumia.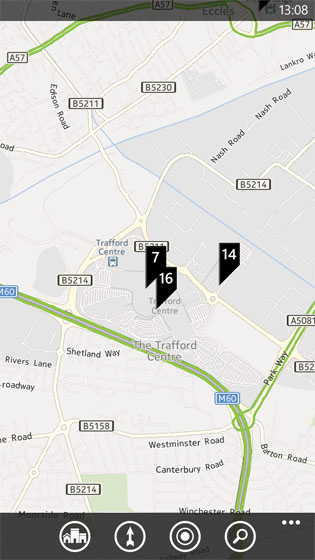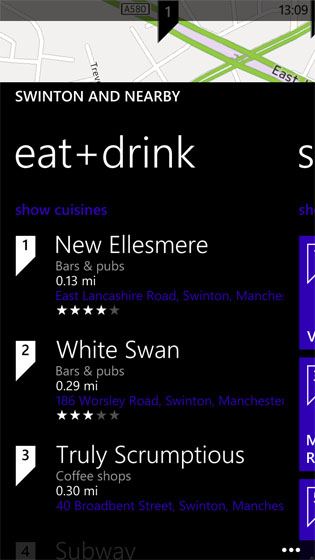 Bing Maps, better than Apple's offering
Enough has already been said about Windows Phone 8 in these pages. So suffice it to say, WinPho 8 is a massive leap forward from version 7. The one change I do have to mention is the implementation of USB mass storage. Having to use the God-awful Zune software guaranteed I would never recommend WinPho 7 to my worst enemy, let alone use it myself.
The scarcity of Windows Phone 8 apps is also a matter of record, and I really miss Dropbox. Still, the way WinPho 8 lets you sign in with your Outlook email login details and access all your stuff in much the same way as you can sign into Android with Gmail is an attraction.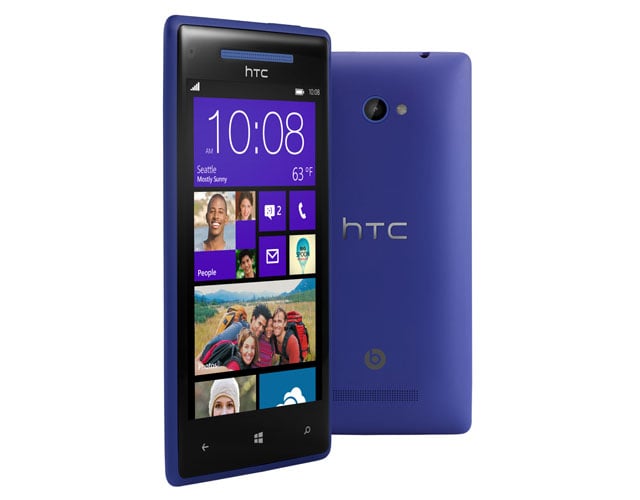 Build it and they will come?
Of course, the problem for Microsoft, HTC, Nokia et al is that much of the world and his wife and their dog is already using iCloud or Google, and I can't see either tribe leaving their camp for Outlook and SkyDrive any time soon. Much will depend on the way Windows Phone 8 develops and gains traction.
The Reg Verdict
The 8X is a convincing Windows Phone 8 handset. Granted it's a bit big, but it's nothing like as massive as the Nokia Lumia 920. The screen is very good and as crisp as an Iceberg lettuce leaf dipped in liquid nitrogen. The handset is rock solid too, thanks to that polycarbonate unibody. If you want to use your phone as a music player Beats Audio is a feature worth having but the absence of Nokia Drive or any other free satnav is a drawback. ®