Original URL: https://www.theregister.co.uk/2013/01/08/product_round_up_ten_monitors/
Ten affordable mid-sized Full HD monitors
Give your PC a facelift
Posted in Personal Tech, 8th January 2013 12:00 GMT
Product Round-up Monitors don't age very well; growing, as they do, dimmer and yellower as time passes. Premium panel technologies are now also considerably cheaper than they once were, so if you haven't updated your display in a while, the chances are it's now more than a little bit rubbish.
I've taken a look at ten of the best affordable monitors available with an eye to the on-line prices you can expect to find, as there are definitely some bargains to be had. Each monitor in this selection has rather different strengths and features but all offer a full HD 1920 by 1080 resolution and measure up at roughly 24 inches. Some offer super-fast response for games and others, supreme picture quality while some are simply stylish. It's effectively your computer's face, so why not make it better-looking?
AOC i2353Fh

On its release, the AOC i2353Fh was a game changer. A tight budget no-longer forced a compromise between style, picture quality and price – this monitor delivers all three. The high-quality 23in E-IPS panel outperforms any budget TN display so comprehensively that you'd never go back. Its wide viewing angles and deliciously consistent colour are so easy on the eye that work becomes immediately less stressful. With its almost impossibly slim panel and snazzy brushed aluminium frame, it also looks like it costs double the £130 you'll pay for it. It's been around for a while now though, so grab one while you can.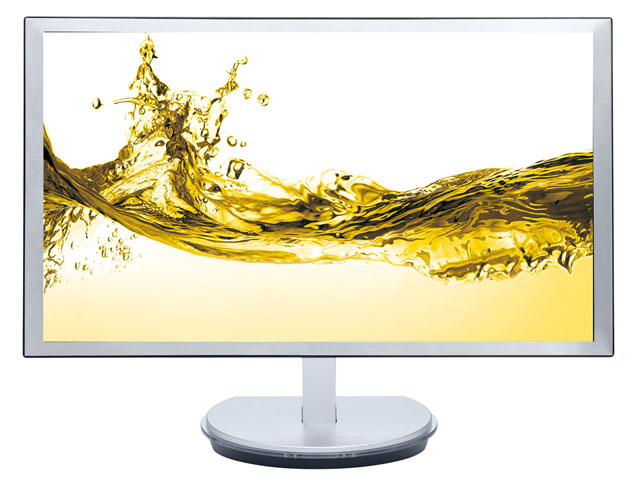 Reg Rating 85%
Price £130
More info AOC
Asus PA248Q

The PA248 is a brilliant choice for graphics fans for a number of reasons: First of all it comes with a must-have pre-calibrated IPS panel, which delivers wide viewing angles and consistent colour that won't shift at the edges of your vision. Secondly, it doesn't pander to the cost-savings of a standard 16:9 HDTV aspect ratio – instead giving you 24ins of 1680 by 1200 pixel 16:10 goodness. Of course you get a fully height-adjustable stand and a matte anti-glare screen coating. You also get very fine control over colour output with six-axis hue controls. The PA248Q combines affordability with serious quality for graphics work.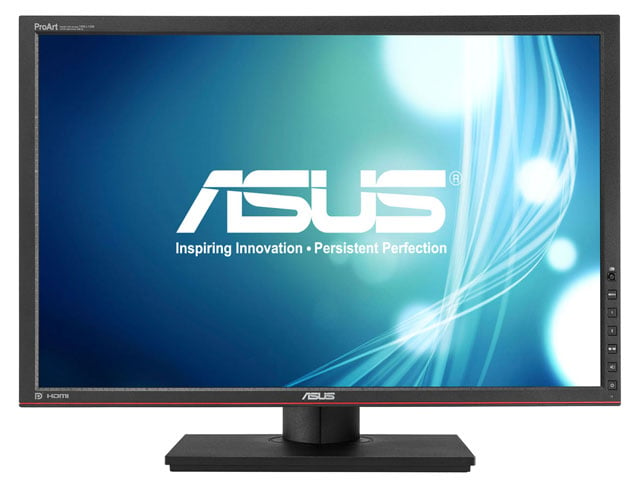 Reg Rating 85%
Price £335
More info Asus
BenQ XL2420T

Packed with a raft of specialist features, the 24in XL2420T is all about gaming. Its 2ms response time ensures that fast action shooters remain blur free and it supports Nvidia's 3DVision technology when fitted with the appropriate kit, while its 120Hz refresh rate allows for even faster 2D thrills. You can also hook it up to all your consoles, thanks to DVI, dual HDMI, VGA and DisplayPort connections and, unusually for a gaming display, it comes with a height adjustable stand which also twists into portrait mode. Even more unusual is the wired "S Switch" device which is festooned with chunky buttons for changing screen settings at speed.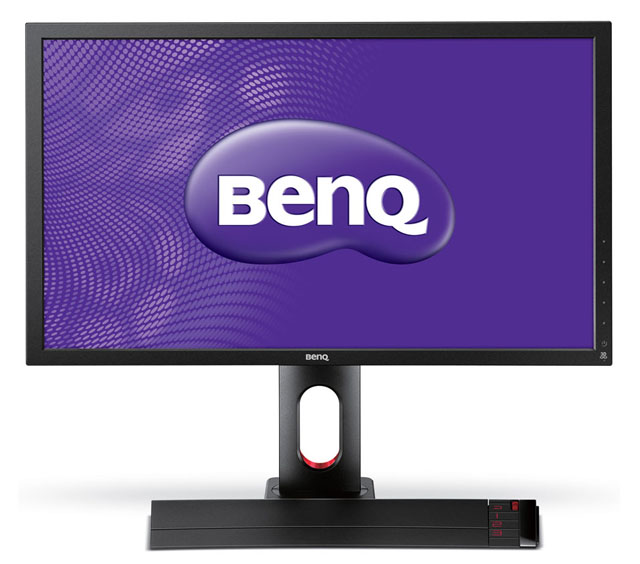 Reg Rating 85%
Price £290
More info BenQ
Dell ST2220T

For a more hands-on computing experience, you might like to try Dell's 21.5in ST2220T. It supports Windows 7 multi-touch gestures, includes an IPS panel with wide viewing angles and impressive colour and has a pair of built-in speakers. It can also tilt all the way back to horizontal for table-top touchscreen fun. It's a far cry from the accuracy and responsiveness of a decent tablet. But it's great for applications large controls such as Windows Media Center. Be warned, the thick gesture-blocking frame bezel means this isn't the ideal display for Windows 8 touch input – you'll have to wait just a little longer for Windows 8 certified models to become available.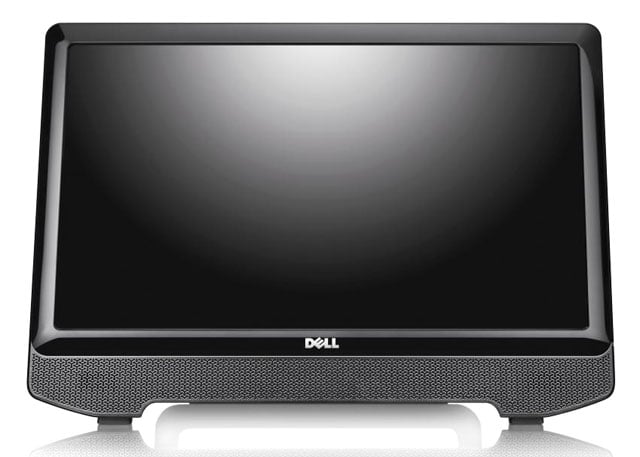 Reg Rating 80%
Price £230
More info Dell
Dell S2440L

A slightly pricier option comes from Dell's new S-series of high-quality, low-cost displays. This 24in model offers hidden illuminated touch-sensitive controls and sleek edge-to-edge glass, lending it the appearance of a giant iPad floating in mid-air. Internally, it features an MVA panel which delivers wide viewing angles and accurate colour. It has no speakers, but there's an audio output so you can pass sound from the HDMI input through to an external set. The high-gloss screen is more about looks than day-to-day productivity, but if you can keep reflections at bay you'll enjoy some really deep blacks and punchy contrast.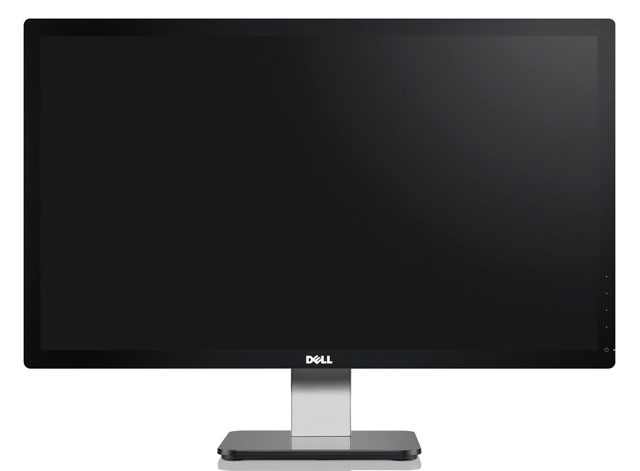 Reg Rating 85%
Price £200
More info Dell
Iiyama ProLite E2473HDS-B1

For the less well-heeled gamer, Iiyama's ProLite E2473HDS-B1 is a lower-cost LED-backlit display with a decent set of inputs and a fast response time, without any fancy controller add-ons or support for 3D. It uses a TN panel which can't match the sheer image quality of IPS, but it certainly outpaces it with a gamer-friendly response time of just 2ms. It's also one of the best-performing TN panels around, making it a good all-round display for when you might want to knuckle down and do some actual work. If you're a gamer at heart, but want a decent display for all your other tasks, the E2473HDS-B1 is a great buy.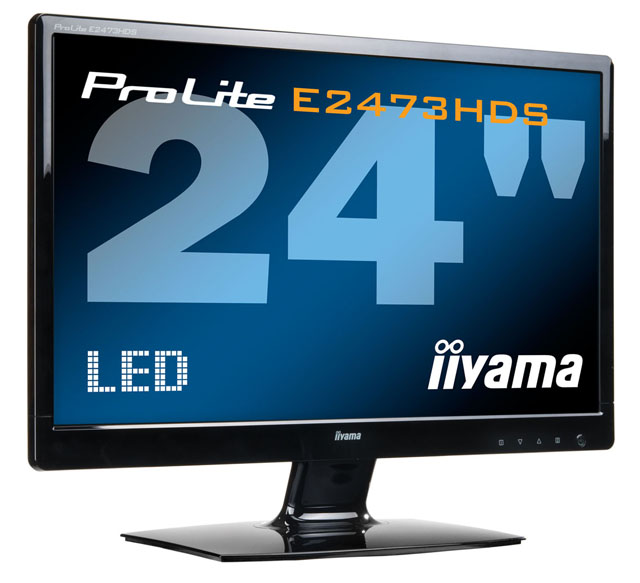 Reg Rating 80%
Price £150
More info Iiyama
Philips Blade 2 239C4QH

Featuring a 23in IPS panel in a stylish, slimline enclosure, the aptly-named Blade 2 has been made as thin as possible by moving as much of the technical gubbins as possible into the base – which features a row of wipe-clean touch-sensitive buttons as well as VGA and a pair of HDMI inputs. There's no self-assembly required with this monitor as the hinged base folds flat for storage. Although contrast and black levels weren't quite as strong or consistent as I've seen from other IPS panels, picture quality clearly outclasses TN displays and an overdrive feature helps tweak response times for gamers.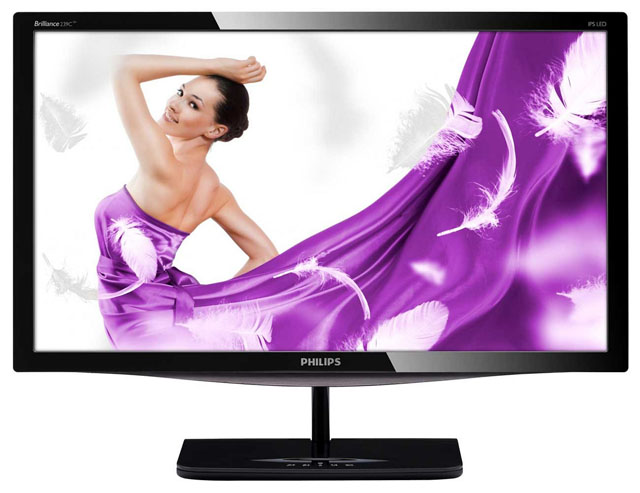 Reg Rating 80%
Price £170
More info Philips
Philips S-Line 221S3UCB

The 21.5in Philips S-Line 221S3UCB is very different from the other displays I've looked at here. It's not particularly stylish, nor does it offer particularly exciting performance. It comes with no controls whatsoever – not even brightness, and has no video inputs. This is because this monitor uses a single USB 2.0 input for both power and display connections, making it a very simple addition to your Windows laptop with the minimum of fuss. Yes, there are now 23 and 24in USB monitors available, but these tend to require more power to run making them more demanding on your laptop.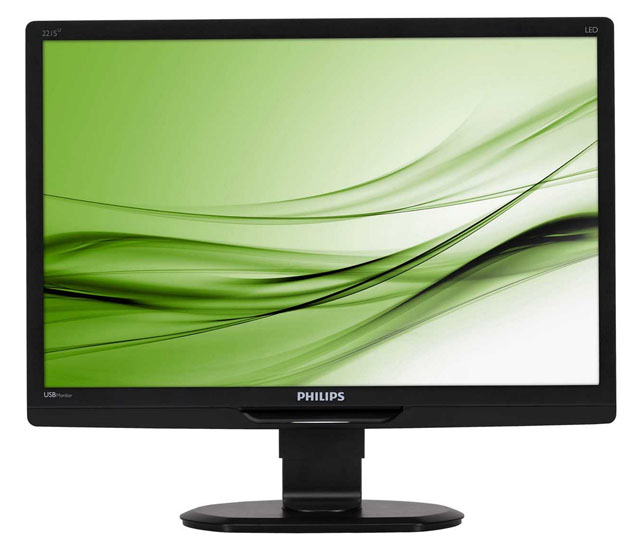 Reg Rating 80%
Price £120
More info Philips
Samsung T24B750

Sometimes you simply don't have the room for both a monitor and a TV. Samsung's T24B750 handles both functions in a single futuristic-looking device with its off-centre stand holding the 24inch TN-based panel aloft like a flag. Screen quality isn't as good as an IPS display, but this is much more than a standard monitor with a Freeview Tuner slapped on the back, the 24in T24B750 supports Samsung's Web-connected app-driven Smart TV functions, a built-in wireless access point and wireless Full HD video from your laptop using WiDi. You can also watch video from your android phone with an MHL connection.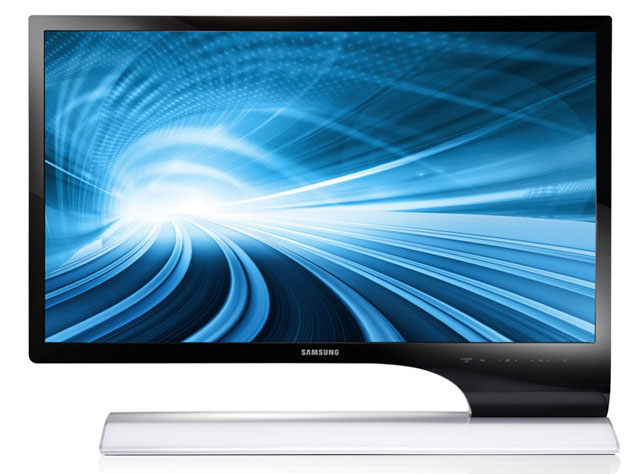 Reg Rating 80%
Price £280
More info Samsung
ViewSonic VX2370Smh-LED

ViewSonic's VX2370Smh-LED is a striking 23in IPS monitor. Its frameless design lends it a distinctive minimalist appearance where the monitor itself seems to all but vanish, leaving the picture hovering as if somehow suspended in mid-air. It has an unexpected and very profound effect on concentrating the mind on the picture and is also great for multi-monitor setups. The display produced impressively accurate colour right out of the box, although a little backlight bleed was present in the lower left corner which was only really visible in a darkened room. It's built in stereo speakers and multiple inputs make it a great all-round display at an excellent price. ®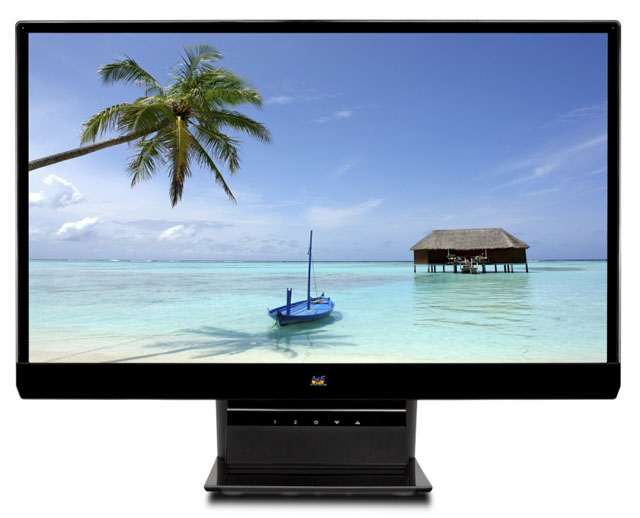 Reg Rating 85%
Price £140
More info ViewSonic