Original URL: http://www.theregister.co.uk/2012/12/14/best_smartphones_for_christmas/
The best smartphones for Christmas
So many great handsets, so little time...
Posted in Networks, 14th December 2012 08:00 GMT
This was the year the smartphone wars really got hot, both on the high street and in the courts. Of course the former was a driving force behind the latter: neither Apple nor Microsoft gave a toss about Android's alleged patent infringements - real or imaginary, reasonable or ridiculous - until handsets running Google's mobile OS started selling like cheeseburgers in a famine zone.
Samsung's Galaxy S III led the Android charge and became the only model of smartphone to out-sell Apple's iPhone mano-a-mano. Granted, that happened in the run up to the launch of the iPhone 5 when demand for the 4S was drooping, but that doesn't obscure the fact that Samsung has sold a shedload of S IIIs: 20 million in the first 100 days of release, if Samsung is to be believed.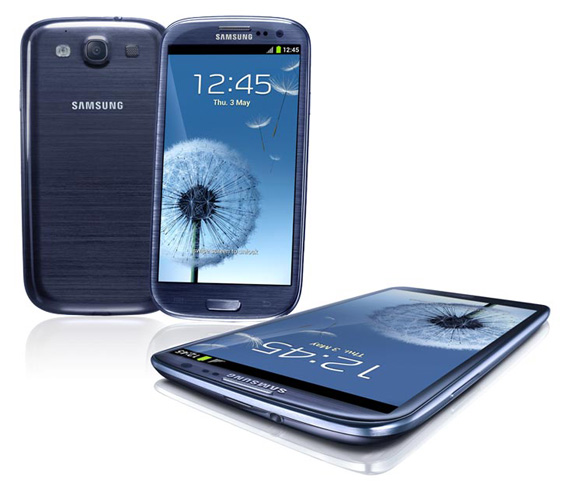 The S III's success isn't just down to Samsung's gargantuan marketing budget. It's a bloody good handset. Packing a wonderfully colourful if slightly garish 4.8in, 1280 x 720 OLED screen and a blazing-fast 1.4GHz quad-core processor, it is one of the the most technically and visually impressive mobile phones on the market.
Personally, I don't care for Samsung's insistence on using a physical home key on its phones but I'm obviously in a minority on that score. I'm also not sure about the TouchWiz UI overlay, or such peripheral gimmicks as using the webcam to notice eye movement and so keep the screen lit when you're looking at it.
But Samsung clearly believes in ladling on what marketing knobs call "surprise and delight" with a big spoon and the sales numbers would seem to bear out the righteousness of this policy.
If the Galaxy S III's screen is just too small for you then Samsung being Samsung has something to tempt the notes - ho, ho - from your wallet.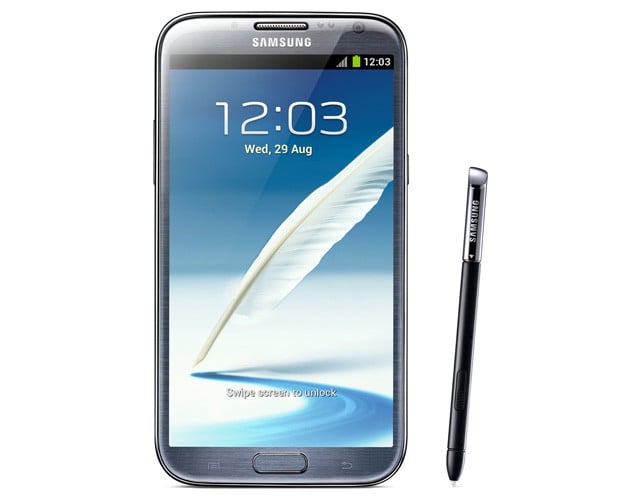 The Galaxy Note II is essentially an S III that's been at the steroids jar, so you get a 5.5in screen and a 1.6GHz processor, one of Samsung's own Exynos chips. There's also the very capable S Pen stylus what you can use to draw, write, paint, pick your nose and grab screen images, along with excellent handwriting recognition.
A feature of the Note II easy to overlook is the massive and removable 3100mAh battery, which is good for more than eight hours of HD video playback. All in all it's a supremely capable device. When I reviewed it I called it "the most complete digital communications device known to man" and I still can't think of a better way to sum it up.
If you want a combo phone/tablet (tablette? phablet?) but baulk at the Note II's size and price then the LG Vu is worth a look. With a highly unusual 4:3, 5in, 768 x 1024 screen and am Nvidia Tegra 3 quad-core chip, the Vu offers a lot of idiosyncrasy and ability for its £350 asking price. For on-the-go productivity it's tough to beat.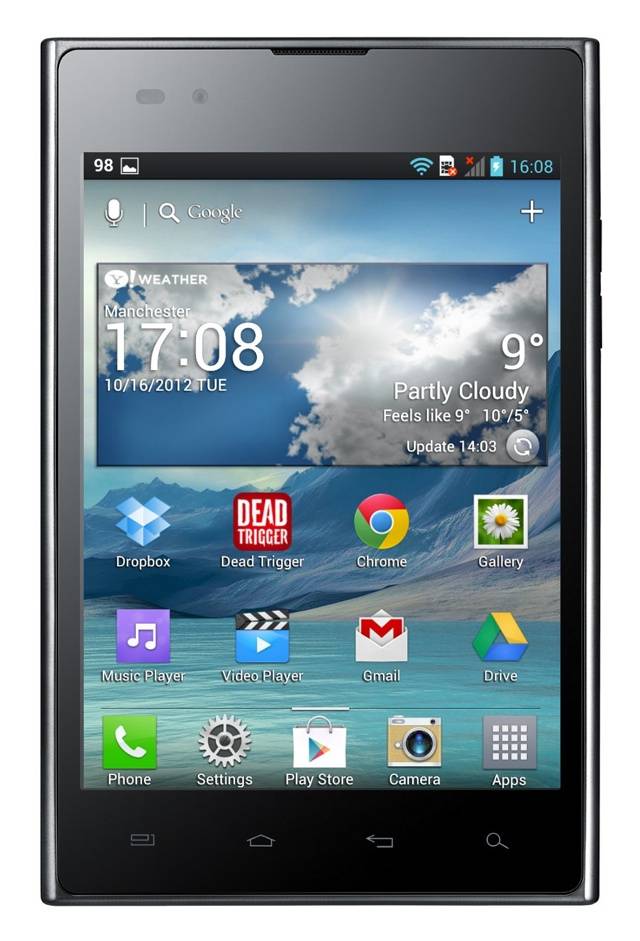 There's no slot to keep the digital stylus from getting lost, and the partnering QuickMemo software is not as all-encompassing a system as Samsung's S-Pen but it still gets the job done if all you want to do is scribble "meet me here" on Google Maps, take a screen grab and send it to a chum.
The Android Nexus
When HTC launched its One X and One S handsets back in the Spring, I, like many others, thought they would give Samsung a run for it's money. Both are very good devices.
HTC's physical design and manufacture are second to none: the polycarbonate One X feels and looks much more the part of a flagship blower than the rather too plastic Galaxy S III.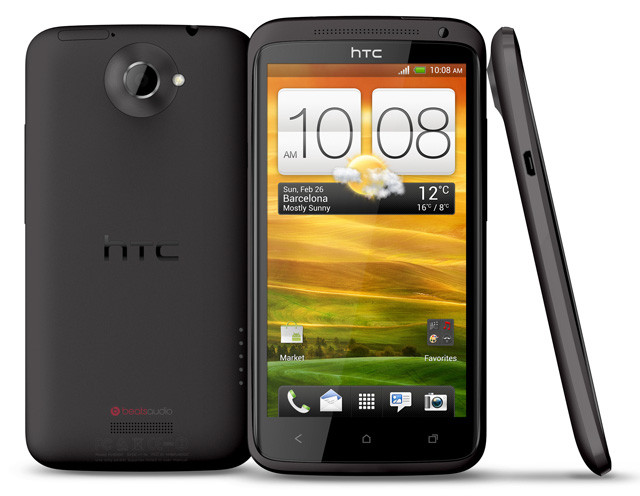 But with Samsung outspending HTC by a massive margin on the advertising front, both One phones have been relegated to the status of also-rans which is a bit of shame. Personally, I'd rather have the One X than the Galaxy S III.
This year finally saw Google get its act together and push the Nexus brand hard by launching not one, not two but three devices running stock, undiluted Android 4.2 Jelly Bean.
The new phone in the Nexus family, the LG-made Nexus 4, is not only a cracking device with a 4.7in, 1280 x 720 screen and a 1.5GHz quad-core CPU but it looks the business: sleek, smart and cool. Though as with any device with a glass front and back you may want to think twice before dropping it.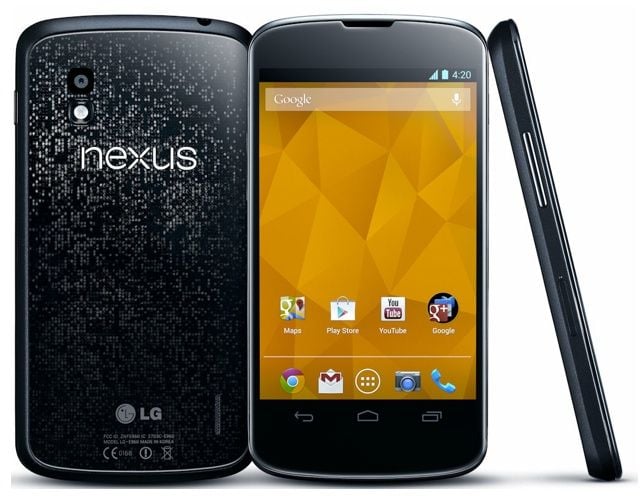 What really put the Google cat amongst the telco pigeons was the price. The Nexus 4 starts at an impressive £240 for the 8GB model. Of course, without any sort of storage expansion, the £280 16GB device is probably the preferred option. Sadly, Google snarled up the retail release, not pushing out enough phones to meet demand. Two batches of Nexus 4s have been offered, both have sold out in minutes.
This year, Apple finally bit the bullet and admitted that 3.5 inches is regarded by many people as just too small. I'd argue that so is four inches. Her indoors reckons five is the minimum to keep a girl happy, though on reflection we may have been talking at cross purposes.
Either way, the iPhone 5 came as disappointment to me. Granted it's more powerful than before, the larger screen is undoubtedly state of the art, the UI supremely fluid, the OS idiot proof, and it ensures the iPhone finally works well as a phone, but it feels like Apple is just tweaking things. I want to see some genuinely new features coming from a company that's sells itself as much as an innovator as Apple does.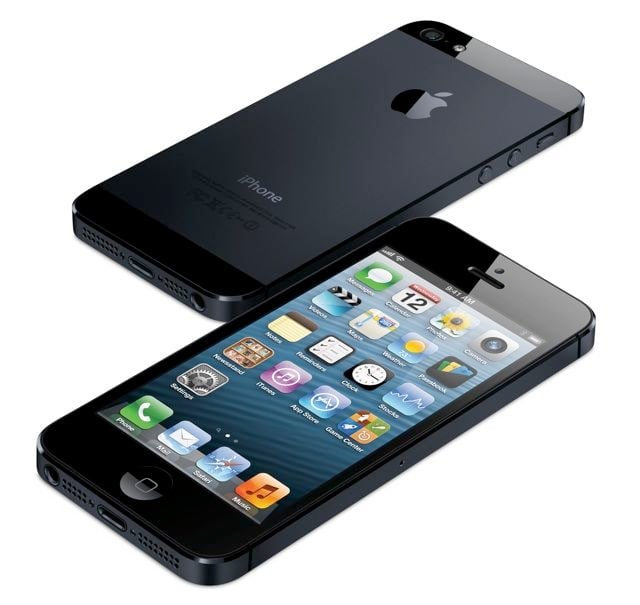 And you really do need to be devout apologist for Apple to excuse the wretched new Maps app. How the Google Maps team must have laughed when they first had a fiddle with it. Make no mistake, it is awful.
After the wholly underwhelming release of Windows Phone 7, its successor, Windows Phone 8, could do no worse. In fact, it did much better, though we need to forget about all the folk stuck with WinPho 7 devices on two-year contracts.
Windows Phone 8 surfaces
Arriving at the same time as Windows 8 Pro, Windows RT and Microsoft's first tablet, the Surface, Windows Phone now finally Makes Sense. The first devices to hit the streets from Nokia, HTC and Samsung have been impressive beasts, and Windows Phone 8 has addressed many if not all the bugbears of its predecessor. Though how they could forget to install a screen orientation lock is beyond me.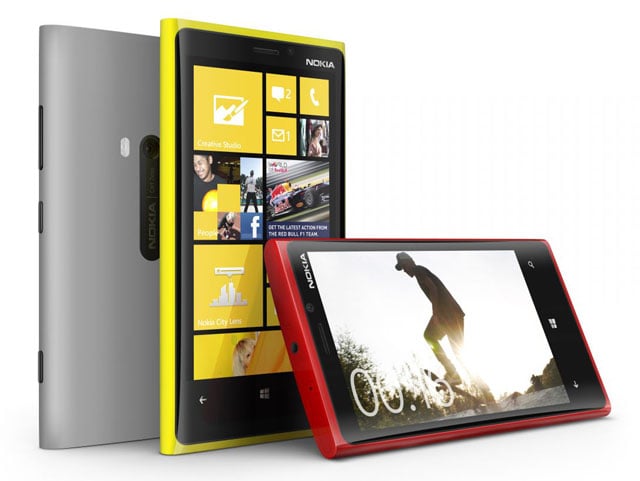 If you fancy snuggling under the Windows ecosystem duvet, the Nokia Lumia 920 is the best phone to take with you. Granted it's as big as house brick but unlike previous Lumias it is a phone to be genuinely, deeply, moistly desired.
The 4.5in, 768 x 1280 screen is a stunner and thanks to Nokia's PureMotion HD+ tech, the UI is supremely fluid. You get more purity - PureView this time - in the camera, which packs in hardware image stabilisation and Carl Zeiss optics to set the standard by which phone cameras will henceforth be judged.
Not sure? The smaller Lumia 820 is a good alternative.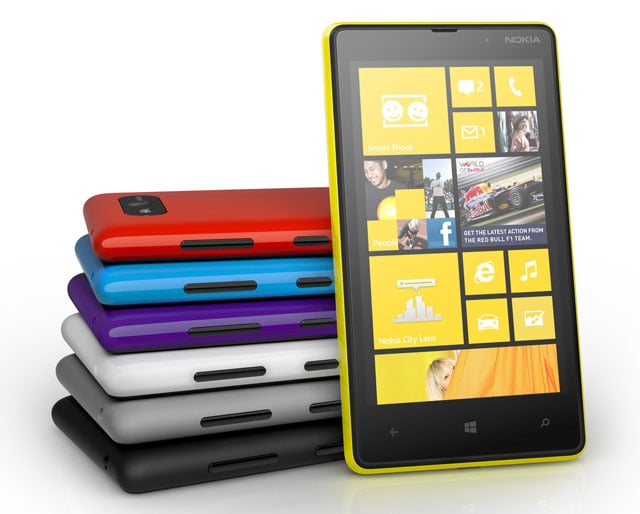 That's not to say you should ignore the WinPho 8 phones from HTC or Samsung. HTC's 8X feels like it's carved from granite and has a superbly sharp 4.3in, 720 x 1280 screen. Samsung's Ativ S, on the other hand, is a Windows version of the Galaxy S III complete with a 4.8in OLED screen and a Micro SD card slot.
Bouncing back to Android, 2012 saw the first fruit of Intel's efforts to get a slice of the mobile market with its x86 Atom chippery. Orange's San Diego was simply a rebrand of Intel's reference handset and was lumbered with a peculiar display size, but Motorola's Razr i was altogether more interesting.
Featuring an edge-to-edge display that while not really edge-to-edge is still a superb demonstration of how to fit a 4.3in screen into a body that is 1.3mm shorter and only 3.3mm wider than the iPhone 5's.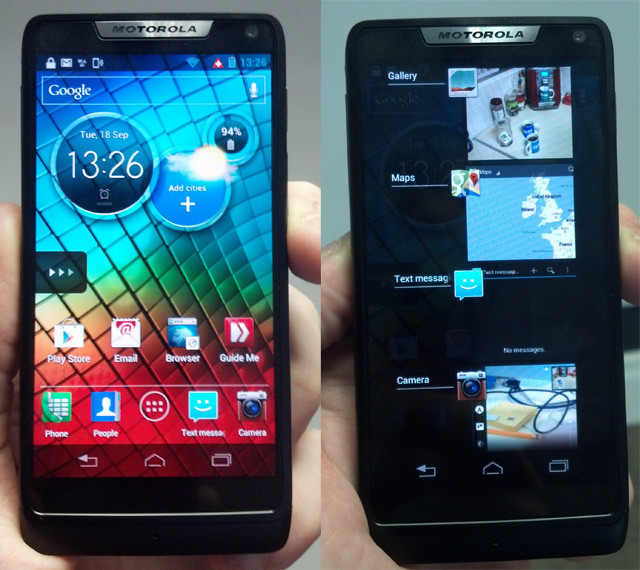 With a 2GHz Atom CPU, the Razr goes like the blazes and I've yet to encounter any significant app incompatibility. For the price it packs one heck of a punch though several users have noticed some disturbingly wobbly Wi-Fi connectivity.
A little surprisingly, given that Motorola is now owned by Google, the Razr i shipped with Ice Cream Sandwich rather than Jelly Bean and Moto has only committed to a 4.1 update with no date. Frankly, I want a commitment to 4.2 WITH a date before I sign up for a two-year deal. Motorola really needs to get its update act together if it wants to move serious units in the UK. ®
2012's top smartphones: the best...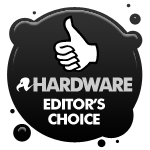 Samsung Galaxy Note II
Reg Rating 95%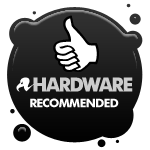 Samsung Galaxy S III
Reg Rating 90%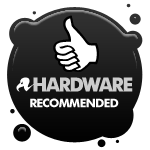 Apple iPhone 5
Reg Rating 90%
...and the rest
Nokia Lumia 920
Reg Rating 85%

LG Vu
Reg Rating 85%

Nokia Lumia 820
Reg Rating 80%

Motorola Razr i
Reg Rating 80%

HTC One S
Reg Rating 80%

Huawei Ascend G300
Reg Rating 80%

Orange San Diego
Reg Rating 75%

HTC One V
Reg Rating 75%