Original URL: https://www.theregister.co.uk/2012/12/07/best_tablets_for_christmas/
The best tablets for Christmas
Surface, iPad, Nexus, Note - we were spoiled for choice in 2012
Posted in Personal Tech, 7th December 2012 08:00 GMT
Thank God for Microsoft. Without it and its new Surface tablet this article would be nothing more than me running around having an Android versus iOS argument with myself. Thankfully, as with smartphones, the arrival of Windows 8, here in its RT incarnation, has saved mankind from a bipolar tablet OS nightmare.
More importantly, Redmond's first tablet, the Surface, offers something genuinely different to what's on offer from Apple and Android which, for good or ill, are both smartphone operating systems draped across a tablet landscape.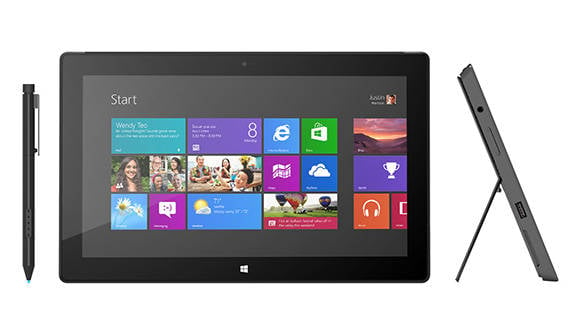 Microsoft Surface
The Surface's 1366 x 768, 10.6in IPS LCD screen may only boast a pixel density of 148dpi but its 16:9 aspect ratio is shared with most laptops and TVs so you feel right at home from the off. This is a tablet that unashamedly delivers a PC experience, which I take to be A Good Thing. With an Nvidia Tegra 3 under the bonnet, a choice of clever attachable keyboards-cum-covers, a built-in kickstand, a proper USB port and an SD slot good for cards up to 64GB, it's a device both powerful and versatile.
And don't forget, the Surface comes with Microsoft Office pre-loaded. That's the sort of productivity offering you just don't get with Android or iOS.
On the downside, at £400 it's not cheap; the OS takes up a huge chunk of the advertised storage space; both the Touch and Type keyboards are optional extras; there's no GPS; and the Windows RT app store is close to empty at the moment.
Even the most devout fan of Android would have to concede that it has failed to repeat its smartphone success in the tablet arena but in the second half of the year Google came out swinging to try and fix that.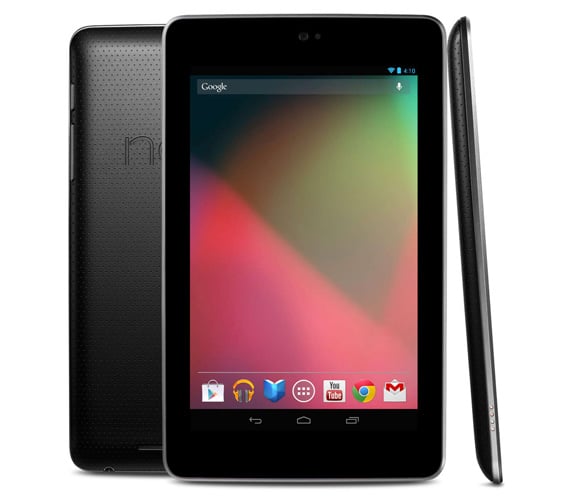 Asus' Google Nexus 7
In the summer, it launched a Tegra 3-based 7in, 1280 x 800 tablet at a staggeringly low price. The Google Nexus 7 immediately won friends thanks to it's powerful quad-core processor, excellent IPS LCD screen and Android 4.1 Jelly Bean OS, which debuted on the new tablet.
Just last month, the 16GB version dropped to £159 replacing the 8GB model yours truly bought, while a 32GB 3G device was also introduced at a very reasonable £239. The price changes have made something that was already very attractive even more so.
Being a Nexus 7 owner I'll admit to a bit of bias here, but for gaming, e-book reading, web browsing, watching HD video - the stuff most of us do on our tablets most of the time - the Nexus 7 is hard if not impossible to beat.
How to trump that? Easy. Launch a 10in version with a screamingly fast dual-core Cortex A15 chip, a higher than hi-def screen and charge £319 for the 16GB version. That would be the Samsung-made Google Nexus 10 then.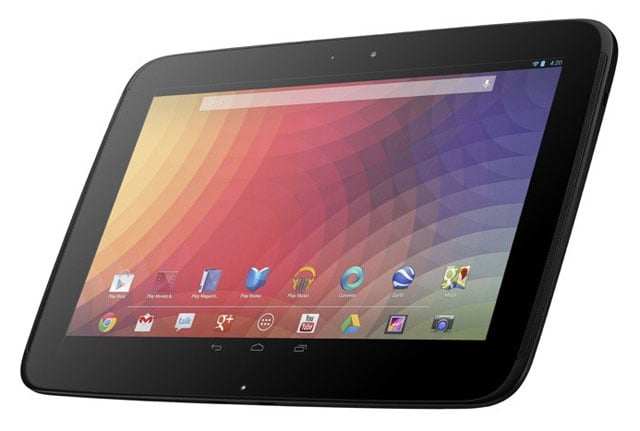 Samsung's Google Nexus 10
The standout feature of the Nexus 10 is the 2560 x 1600, 300dpi screen, which clobbers even the "retina" 264dpi Apple iPad 4 in the pixel density stakes. I defy anyone to gaze at the Nexus 10's screen, or listen to the sound from its front-facing stereo speakers, and not be thoroughly impressed.
It's lighter and thinner than the iPad 4 too and more pleasant to hold thanks to it's rounded shape. Probably harder to sue, too, for that same reason. If you want a 10in tablet for media consumption, this is the one you should buy.
Both Nexus tablets offer one sign-in syncing for your Picasa photographs, Google-bought books and movies, Google Docs and Drive content. This is cloud integration second to none. And don't forget that Google Music has now arrived in the UK so you can upload 20,000 songs into the cloud too. And all for free.
Apple plays catch-up
Of course, while Google was running amok Apple didn't sit still whistling Dixie and playing won its own. In October, it met the Nexus 7 head on with a... well, with a shrunken iPad 2 called with tedious predictability the Apple iPad Mini.
Opinions of the Mini seem to divided between those who think it was absolutely the least Apple could have done and those who raved about it as if it was the Second Coming and the Big Bang rolled into one. The problem is that the latter group would think it the best day of their lives if Jonathan Ive ran over their dog, so excuse me if I take their opinion with a pinch of salt.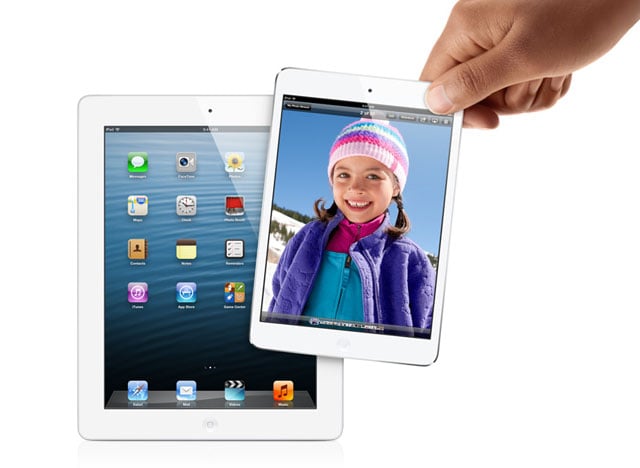 Apple upgraded the iPad (left) and introduced the iPad Mini
My tuppence worth is that despite the Mini's impressive lack of bulk and weight, £269 is like a lot of money for a tablet with a 162dpi screen, 16GB of storage, no GPS and a maps app that sucks the scabs off a zombie's nutsack.
Google Maps with GPS is one of the most used apps on my Nexus so I can't bring myself to endorse a small(ish) tablet that lacks a decent alternative. Apple's acolytes no doubt love the Mini, but the rest of us should steer well clear until the version 2 arrives.
If you want do an iPad, cough up the extra £130 and go for the new iPad 4. The combination of excellent battery life, a stunning 9.7in IPS LCD screen - not as good as the Nexus 10's screen but still darn fine - and a new, more powerful processor makes it a hard device to dislike no matter what your view of how Apple operates.
The iPad's true advantage lies in the availability of dedicated apps. Want the new all singing, all dancing Sky app for your tablet? You have to buy an iPad. And that's far from a solitary instance. I've no doubt many of these apps will end up on Android - the Nexus 7 and 10 will sell in big numbers, and developers will take note - but right now, the iPad has the edge.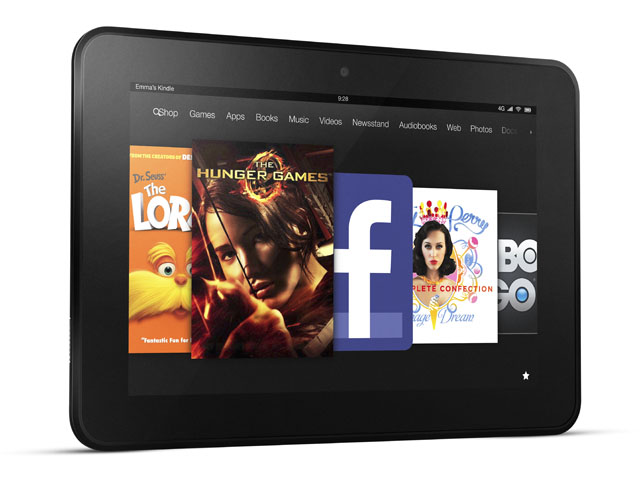 Amazon's Kindle Fire HD
I don't want to give the impression that 2012 was all about the Big Three OS wallahs. Windows 8 tablets are coming out of the woodwork as I type. Acer has its x86 W5 and W7 machines. Dell is punting the x86 XPS 12 and RT XPS 10 Tablet, Lenovo the RT Yoga 11, Samsung the RT Ativ Tab, Asus the VivoTab range running both x86 and RT depending on the model. Strewth.
There was some decent third-party Android kit released too. The Archos 101XS was a very impressive budget machine with a highly inventive and not a little bit clever magnetic keyboard-cum-screen cover. I was disappointed that the smaller variations on the theme, the 80XS and 97XS, didn't make it in time for Crimbo. I've high hopes for both, if the price is right.
Acer was the only tablet maker to take the fight to the Nexus 7, with it's Iconia A110. With the same Tegra 3 innards but a Micro SD card slot, mini HDMI port and a rather attractive price - thanks to various cashback deals it can be found for around £130 - it looked good on paper. The drawback is the screen, which is a lacklustre 1024 x 600 affair with dodgy viewing angles.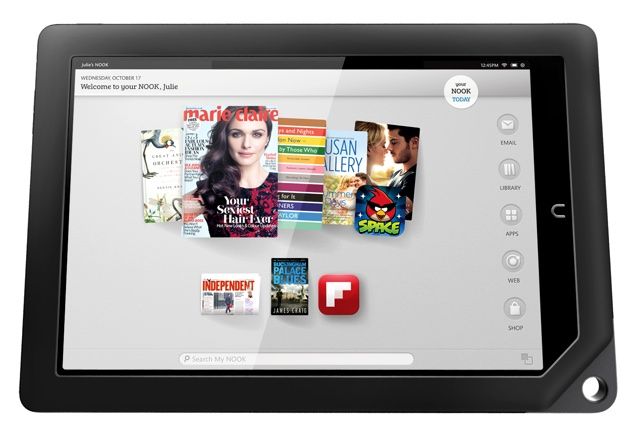 The Barnes and Noble Nook HD+ has a gorgeous 1080p screen, but it's still just a shopfront for the retailer
And then of course there were the Amazon Kindle Fire HD and the Barnes & Noble Nook HD+. Running on massively modified versions of Android, the two seven-inchers are not really tablets in the Surface/iPad/Nexus meaning of the word, rather they are locked-down retailer-specific media consumption devices with other functions: e-readers with multi-role combat capability, if you will.
I've spent time with both and can tell you that the Kindle Fire HD makes a great sound while the Nook HD+ has a truly cracking 9in 1080p screen. For £159 and £229 respectively, they offer good value, and at only 515g the Nook in particular is surprisingly light. Should you buy one over the Nexus 7 or iPad Mini if you want a general use tablet? No. But if you want an e-reader with knobs on, they are both well worth a look. ®
2012's top tablets: the best...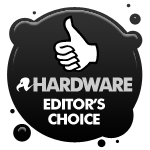 Google Nexus 7
Reg Rating 85%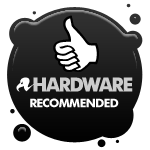 Apple iPad 4
Reg Rating 85%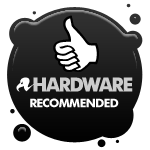 Google Nexus 10
Reg Rating 85%
...and the rest
Asus Transformer Pad Infinity
Reg Rating 80%

Apple iPad Mini
Reg Rating 80%

Samsung Note 10.1
Reg Rating 80%

Toshiba AT300
Reg Rating 80%

Acer Iconia A700
Reg Rating 80%

Archos 101 XS
Reg Rating 75%

Acer Iconia A110
Reg Rating 70%

Amazon Kindle Fire HD
Reg Rating 60%