Original URL: https://www.theregister.co.uk/2012/11/30/nintendo_wii_u_launch_games_review/
Six of the best Nintendo Wii U games
Half a dozen titles for your two-screen console
Posted in Personal Tech, 30th November 2012 08:05 GMT
All new consoles need the right line-up of games to make them a success. The Wii U, however, finds itself in the unusual position of not only having brand new games built for it at launch, but also having numerous games ported over from Xbox 360 and PS3.
Batman: Arkham City, Darksiders 2, Assassin's Creed 3, Mass Effect 3, FIFA 13, Sonic & All-Stars Racing Transformed, Trine 2 and Tekken Tag Tournament 2 have all made the journey. Each sporting their own take on GamePad interaction.
Throw in the Wii U-exclusives from third party devs with Nintendo's own collection of games and the UK's launch lineup - 24 titles in total - starts to look pretty tasty.
Here are six of the best for early adopters to ponder at playtime.
Batman: Arkham City Armoured Edition

The Dark Knight returns... again, as Warner Bros. unleash last year's stunning Batman: Arkham City on to Wii U. It features all of the extra content found on the Game of the Year edition too. Namely, 'Harley Quinn's Revenge' and the Robin and Nightwing challenge rooms.
Armoured Edition also introduces Battle Armoured Tech (or BAT, see what they did?) which basically works much like Kratos' 'rage' in God of War.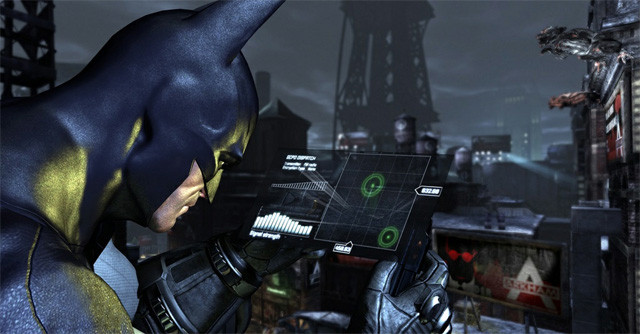 Simply depressing the two analogue sticks fuels Bats with kinetic energy, further punishing the thugs of Arkham by sending them sprawling. Still, bear in mind that great power tends to diminish your combo count. If there's a sense that such gimmicks are tacked-on, there's perhaps more to excite about with the GamePad functions.
Rather coolly, the GamePad essentially becomes Batman's utility belt and remote link to the Batcomputer rolled into one. It displays a top-down map, links you to the various radio chatter amongst criminals, police and others – the sound actually emits from the GamePad, which is just plain great.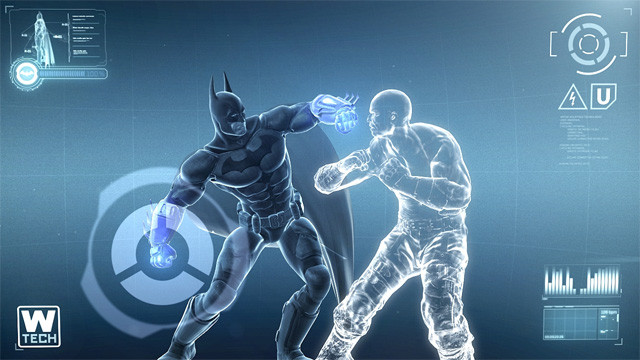 It also provides access to a vast library of character profiles. You'll even use the Pad to examine crime scenes when engaged in a little bat detection. As far as the port goes, I found the Wii U version seamless but ultimately identical in terms of frame rate, draw distance and so on. No doubt someone, somewhere will painstakingly prove one in inferior to the other, but Batman's open-world city is rendered as well as ever here, albeit no better.
Batman: Arkham City plays just as smoothly today as it did last year and the Wii U version is the best iteration yet. The way the GamePad is used only adds further polish and while addition of BAT is frankly unnecessary, it's easily ignored. Essential, if you've yet to enjoy Rocksteady's Batman simulator, and still brilliant even if you have.

Reg Rating
90%
Price
£50
More Info
Official Arkham City website
Darksiders 2

Where Darksiders' focus was on the woes of War – after the Horseman inadvertently caused holy war to envelop Earth – Darksiders 2 concentrates on Death. The fourth Horseman and last guy you want turning up at your party.
Like a good number of the Wii U's launch titles, Darksiders 2 is a mere port. A faithful port as it turns out, and one that comes complete with the extras that PS3 and Xbox 360 owners had to wait for.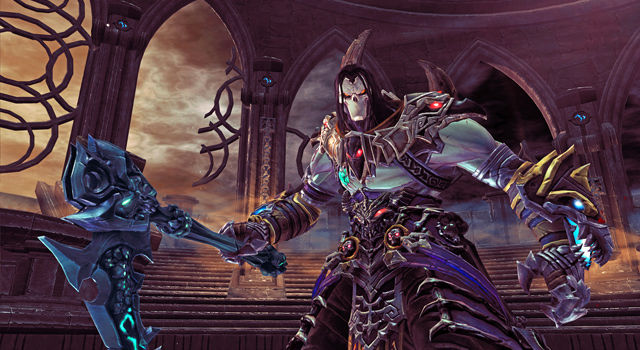 That means you'll get the Argul's Tomb expansion, as well as the Death Rides, Angel of Death, Shadow of Death and Deadly Despair packs, which add extra side quests, weapons, armour and more. Weighing in at five hours of extra gameplay, that's not a bad deal.
As veterans of the Xbox 360 and PS3 versions will tell you, Darksiders 2 wasn't without its share of problems, and the Wii U version inherits pretty much every one.
The repetitive level design is inescapably present – this is the same game, after all – but technical issues like frame rate juddering, particularly during epic clashes, recurs. The supposed extra processing power of the Wii is either not what we thought, or else it's simply bypassed by a developer cutting a few corners to meet deadlines.
Yet playing a true action game like Darksiders 2 proves to be a fine way to compare the GamePad versus the Pro Controller. Having already played the Xbox 360 version I was already well versed in the moves and the Pro Controller deals with Death's feints, attacks and combos identically.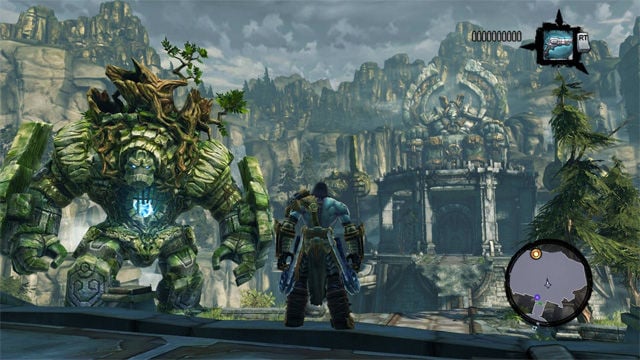 Alas, you will still have to contend with that same laborious inventory that made outfitting Death with his plundered items a chore. Not so on the GamePad though. Here, assuming you're using the Pad in conjunction with the TV, the touchscreen comes into its own as you equip death with a few taps of the screen without navigating the clunky menu.
It's a predictably faithful, no thrills port. Given that Darksiders 2 on the Wii U's rivals is currently retailing for £20, it might just be worth waiting for this version to join them in the bargain bin before taking the plunge.

Reg Rating
75%
Price
£50
More Info
Official Darksiders 2 website
New Super Mario Bros. U

After the slightly underwhelming New Super Mario Bros. 2 for 3DS, it's good to see the 'New' series returning to some kind of form. A reality helped in no small part by the rendering of the Mushroom Kingdom in HD for the first time in its history – unless Wii emulation is your bag.
An initial twist sees Mario and chums literally hurled half way across the Mario World by the unfeasible throwing arm of Bowser's airship. This leaves the scaly one sitting pretty with Peach in her castle, and our heroes dusting themselves off ready for another bout of 2D side-scrolling platform action.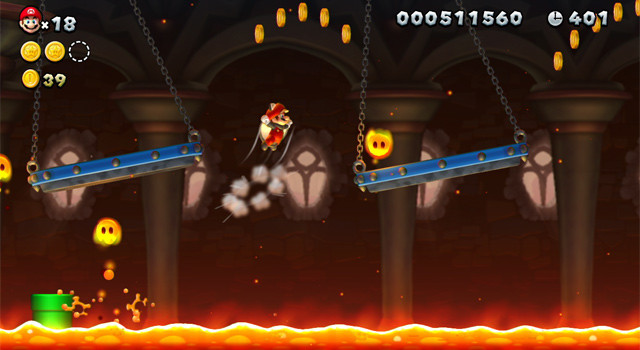 Perhaps one of these days our moustachioed hero will shrug his shoulders and finally capitulate, letting Bowser have his quarry to do with who knows what? But not this time, and so inevitably, Mario sets off to once more stomp Bowser into oblivion.
So far, so Super Mario, and frankly what else would you expect? New Super Mario Bros. U ticks every box, references the best of the 2D Mario games (in Super Mario Bros. 3 and Super Mario World) and does absolutely nothing to rock the boat.
Those HD visuals are rather lovely mind you, though aside from a few gorgeous touches – the Van Gogh-inspired Soda Jungle immediately springing to mind – they don't do anything truly remarkable. Rayman Legends by way of comparison looks far superior as far as cartoon platformers go and honestly I think Nintendo can and will do better with future efforts.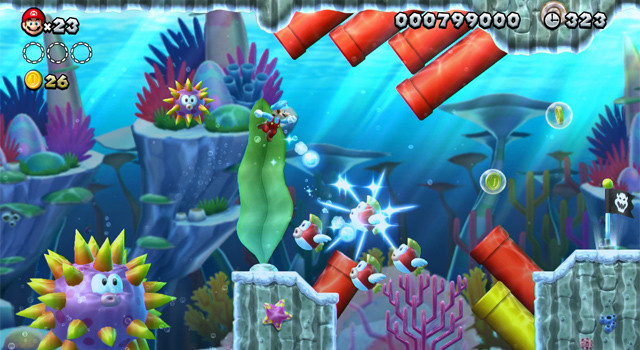 This version also marks a return of the four-player chaos last seen in New Super Mario Bros. Wii, but repeats all of its mistakes as characters ricochet off each other to their doom with alarming regularity. As a result all but the first handful of stages are far too complex for multiplayer success, and to pursue multiplayer only leads to abject frustration.
Here the GamePad user can place 'helpful' platforms to aid players, but it's a gimmick without merit as misplaced platforms trap players still further, making those ricochets unavoidable inevitabilities.
By-the-numbers Mario platforming in HD is never unwelcome and as far as day one Wii U purchases go New Super Mario Bros. U is amongst the best. Just don't go in expecting to be blown away as, while imaginative as ever, Nintendo has elected to play it safe.

Reg Rating
80%
Price
£50
More Info
Official New Super Mario Bros. U website
Nintendo Land

This title is Wii U's equivalent of Wii Sports, in that it's aimed largely at accommodating multiplayer while convincing your gran to get up and have a go. It's also one of only two launch titles to really show off Nintendo's patented asymmetric gameplay, the other being ZombiU.
Nintendo Land constantly challenges the tablet-wielding player to deal with a different set of interactions and objectives than those using the traditional Wii controllers. Take the most basic game available Mario Chase which tasks Mario to keep away from the persuing toads.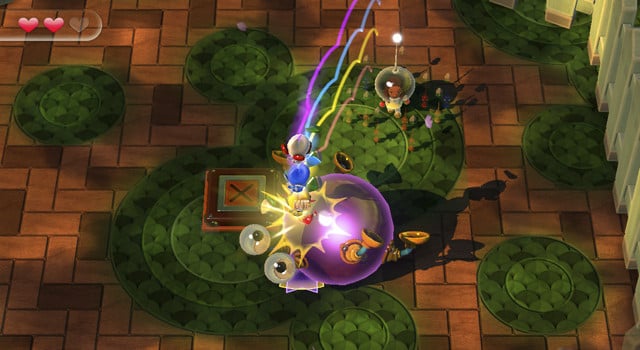 As Mario, the GamePad player has but two advantages: a map complete with toad locations and a 10 second head start. The toads meanwhile have only a distance-to-Mario indicator and strength in numbers.
Fortunately for them, the maze is also split into four distinct quarters meaning shouts of 'Red, red! No, wait, he's in blue!' will soon be booming across your lounge.
It's a delightful illustration of a gameplay type which would be all but impossible to replicate on any other device, and one enhanced by the hilarious decision to film the Mario player and plaster his or her giggling face on the main TV screen to goad the toads.
Luigi's Ghost Mansion and Animal Crossing: Sweet Day are riffs on that chase mechanic – though each is just distinct enough to feel different – while Metroid Blast and Zelda Battle Quest offer rather more inclusive challenges to bring the GamePad player on to the same team.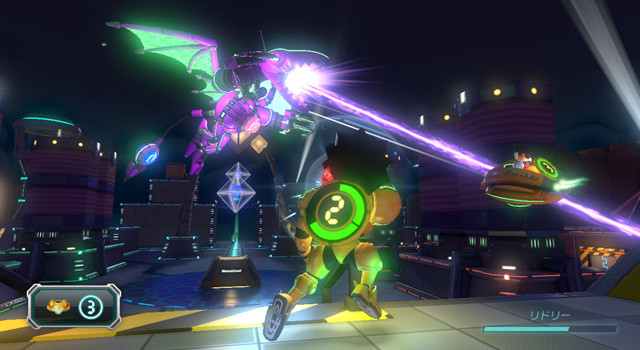 The solo Wii U owner needn't feel entirely left out either, as Yoshi's Fruit Cart, Takamaru's Ninja Castle, Balloon Trip Breeze and Donkey Kong's Crash Course come to the fray, each exploring the GamePad's touch and gyroscope functions. Elsewhere, Pikmin Adventure makes for a relatively large campaign that acts as a tease for Pikmin 3 while providing plenty of group-based (and solo) thrills.
Damp squibs come in the shape of Octopus Dance (a poor Just Dance-style rip-off), while Captain Falcon's Twister Race makes for an unsatisfying time trial racer that really has little in common with F-Zero.
Nintendo Land is a day one purchase you really need to make, if only to answer those questions of: What does it do that the Wii can't, then? Fun alone, better with friends, and but a small taste of what Nintendo can do with its latest innovation.

Reg Rating
80%
Price
£50
More Info
Official Nintendo Land website
Sonic & All-Stars Racing Transformed

Sonic & All-Stars Racing Transformed is easily one of the most pleasant surprises of recent times. A game transformed from its predecessor in more than just name, as beautifully designed circuits, weighty steering, fun items and an awesome soundtrack ups the quality in every conceivable way.
Of course, the other side of the 'Transformed' moniker is the ability of your kart to shape-shift into boat and plane as dictated by tracks which crumble and change themselves as you put the laps in.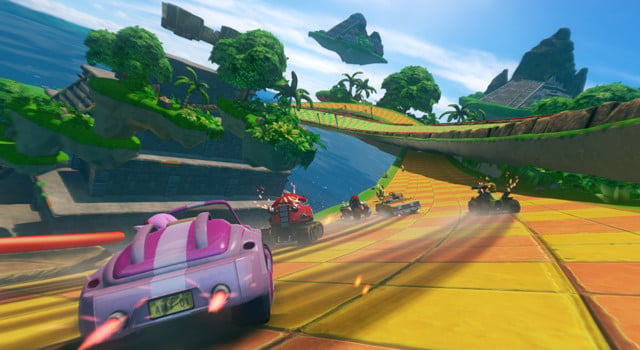 Sumo Digital has also plumbed the depths of Sega's rich history. Characters and locations based on Panzer Dragoon, Samba de Amigo, Sonic, Afterbuner, Nights and more making for stunning arenas in which to put the pedal to the metal.
On Wii U there are further joys to behold. The GamePad's screen displays not only a map à la Super Mario Kart, but also a rear view mirror so with a quick glance you can check what's behind you. Just like real driving then… only with hedgehogs.
During the US launch there were claims that the game was broken, with speed boost stages apparently missing checkpoints. I'm happy to report that the PAL version sports no such issues, if my review version is anything to go by.
If you have that many eager participants nearby, the other big improvement is the upping of the player count to five. One taking on the GamePad, with the rest on Wii controllers, Pro Controllers et al.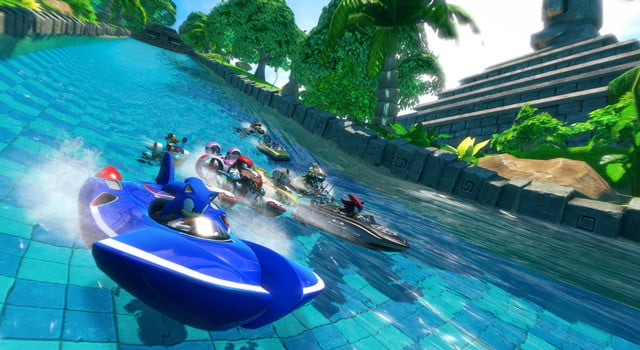 As in Mario Kart Wii, players can use motion controlled steering which is perfect for enticing veterans of Nintendo's racer. You can use the Mario Kart steering wheels as well, of course. I might also suggest turning on the flying aids at first too, as piloting can be tough.
Away from motion control you are free to use the analogue sticks on both the GamePad and Pro Controller. Controls here are responsive and skidding around corners is an absolute joy.
Easily one of the Wii U's best multiplayer games and a must for anyone who has ever lost themselves to the charms of Mario Kart. Indeed, it could be argued that Sonic All-Stars is actually superior in terms of handling, and certainly in terms of visuals.

Reg Rating
85%
Price
£50
More Info
Official Sonic All-stars website
ZombiU

With Resident Evil and, seemingly, Dead Space both eschewing traditional survival horror in favour of something more action-based, it's refreshing to witness a developer happy to do just the opposite.
ZombiU depicts a reasonably accurate representation of modern day London, albeit one overrun by the undead. The Blight, as supposedly predicted by Royal Astronomer John Dee in the 1600s, having transformed the living into soulless monstrosities.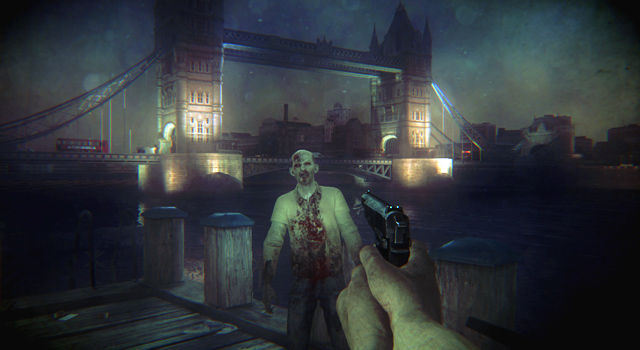 As a result of Dee's predictions, Charles II formed the Ravens, a Torchwood-like group dedicated to restoring humanity. As a survivor – or rather a string of survivors, as if you die that's all she wrote for that character – it falls to you to follow the Ravens' guidance and drive back the hordes.
What ZombiU gets spot on is its atmosphere, as right from the start you're thrown in against the zombie hordes with only a handful of bullets and a cricket bat to defend yourself. Taking stock of any given situation is the key to success, with explosive barrels, natural barriers and gun emplacements all coming into play as you formulate a plan.
Adding to the sense of dread is your torch, which seems to know just when to run out of juice and the way in which ZombiU uses the GamePad.
Here, the GamePad takes care of everything from scanning environments, to decoding angelic script and managing your inventory. The caveat being that while you're busily engaged on the touchscreen the game doesn't pause, meaning your character is still at risk of attack.
It's a surprisingly successful way of heaping stress on the player, whether frantically inputting a key code, or simply switching weapons should your gun run dry mid-encounter.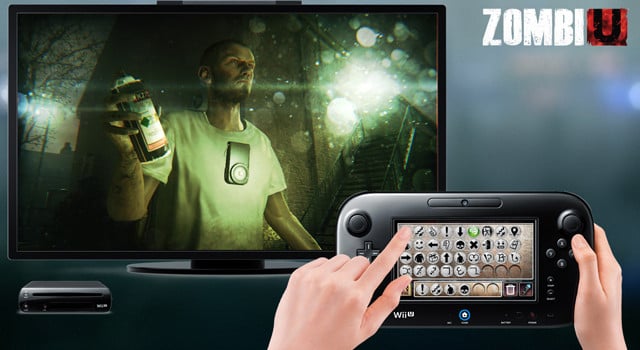 The game isn't without its flaws, however. Sudden spikes in difficulty can tip stressful situations to the point of being annoying. Dispatching zombies with a cricket bat, though deliciously gory at first, becomes tedious without a way to upgrade it and the story rather fizzles out too.
There is even a hint of a multiplayer mode thrown in, where one player can place zombies and another simply survive. But again, there's an overwhelming suspicion of underdevelopment.
ZombiU is full of the kind of ideas we were promised when the Wii U was first talked about. Smart GamePad integration points towards new gameplay mechanics, and the sense of potential is pervasive. Yes, there's a feeling of the game not being properly joined up, but for a new IP on new hardware, there's much to impress. ®

Reg Rating
75%
Price
£50
More Info
Official ZombiU website