Original URL: https://www.theregister.co.uk/2012/11/28/ten_weird_chinese_mobile_phones/
Ten weird Chinese mobile phones
Star-shaped, quad-SIM and sports car phones
Posted in Personal Tech, 28th November 2012 14:01 GMT
Product Round-up Shopping for a mobile phone this Christmas? You could make the easy choice and get an Apple iPhone 5, one of Samsung's recent releases or take a punt on whether enough apps will emerge to make the Nokia Lumia 920 worth your hard-earned cash.
But no matter how refined those phones, they're also common as muck, so they're never going to get you admiring or curious stares when you whip them out in the pub.
To get that kind of attention every time, may we suggest that you instead look for Chinese mobes? Plenty of models don't make it past the great firewall. But plenty do, and offer all sorts of odd features that will get you noticed.
Sure you'll have no warranty support. But as Chinese-mobe-toting acquaintances of Vulture South have told us, a cheap pre-paid deal and a wacky phone can still work out cheaper than conventional handsets, even if you turn them over every few months.
If that sounds like your kind of fun, we've scoured the catalogues of Chinese phone vendors to find some genuine oddities and, where possible, to find sites claiming to sell them one at a time.
Act fast, and you might just land a couple for Christmas!
Babiken C8 quad-SIM phone

A dual-SIM phone makes a certain kind of sense. A three-SIM phone seems odd. But a four-SIM phone is surely the equivalent of turning your phone up to 11, because while there's one more SIM to reach for it's hard to know what the extra one really adds.
Just how you work the four SIMS in the C8, one of several quad-SIM phones doing the rounds, is a mystery, as the sites selling this oddity offer a feature list - the handset includes an FM radio, TV, Bluetooth, LED torch, and audio and video playback – but no instructions.
With that long list of capabilities, even if all four SIMs are duds, at least you'll still have a reasonably handy gadget to play with.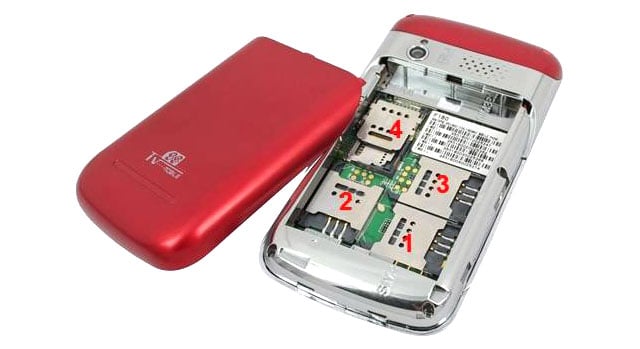 Begin GT Ferrari phone

Various technology companies have done tie-ups with big car brands over the years, but we've not seen a piece of kit that goes quite as far as Begin Digital's GT by actually shoe-horning a phone into an outsized Hot Wheels chassis, complete with dodgy instruments.
You'll be buying this one for its looks, as aside from an FM radio, Java and media player there's not a lot to like about this feature phone.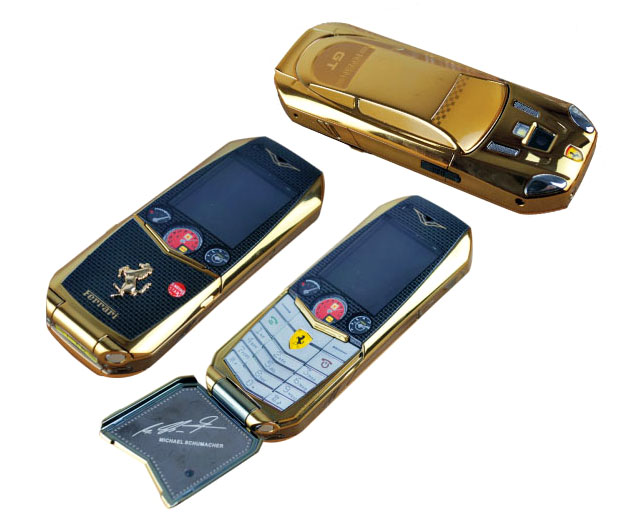 Price $TBC
More info Begin
Bphone TV tuner handset

Plenty of Chinese phones throw in a TV tuner. But the Bphone 1 also throws in a twisting, 5in, 800x480 screen and full keyboard to achieve a micro-laptop form-factor.
The phone's other features aren't stellar, including - it says here - "WIFI, GPS [and] gravity sensing".
Another in the category is the Flying F698, which has a lovely Blake's 7 look to it.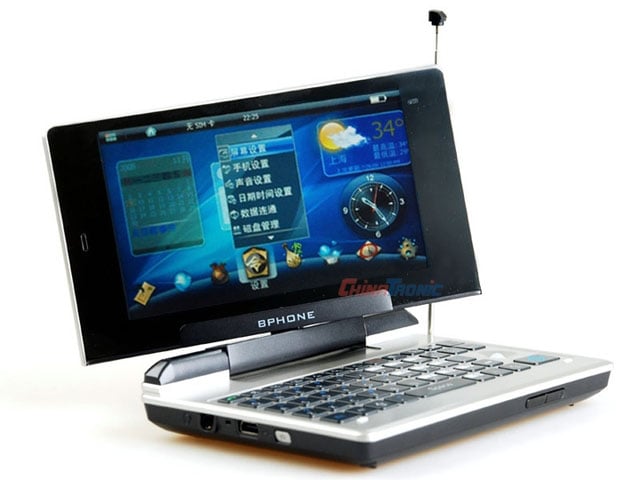 C99 Star phone

Jony Ive, take note. The iPhone's sluggish sales in China may not have much to do with high price or difficult business conditions. We wonder why would anyone bother with a rounded rectangle when they could have the C99 Quad Band Mini Star-Styled Touch Screen Cell Phone?
We've no idea why this mobe is star-shaped or, ergonomics aside, why anyone would want a star-shaped phone.
It has nonetheless been summoned into existence and offers a 240 x 320 pixel screen, Bluetooth and even handwriting input. There's even an MSN app, media player and FM radio, and it does have a glass-bead starfish on the back.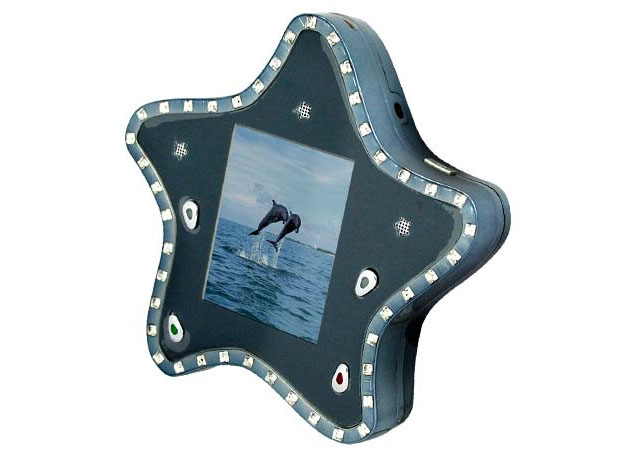 Concox GK3537 rugged walkie-talkie GPS phone

Rugged phones are nothing new. But rugged phones with two SIMs, a built-in walkie-talkie, a torch and an emergency GPS beacon aren't waiting to be plucked off high street shelves.
Happily Concox & New Thinking Group of Shenzhen has all that covered, in case any of the fates illustrated below should befall you.
And it's nice to see external aerials making a welcome return to "sports phone" design.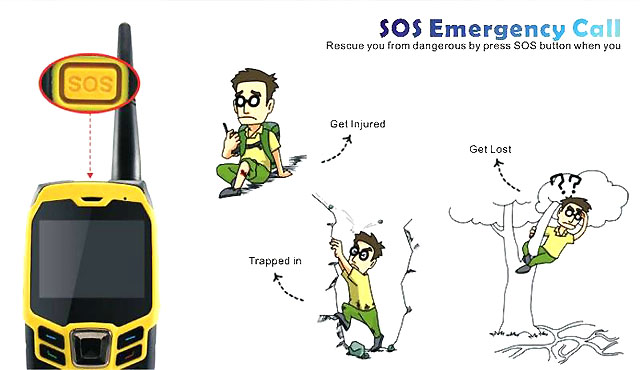 Concox GPS GK301 Teddy phone

Simple mobiles for kids have occasionally targeted parents worried that little Xavier or Anastasia might get mugged between the school gate and the Land Rover.
This creation, a product of Concox & New Thinking, seems to be aimed at kids who need to phone a friend when they can't solve a puzzle on Dora the Explorer.
They're bound to do so because, as Concox so eloquently puts it the phone's marketing material, "Colorful design of lovely baby bear appearance attracts kids attentions". Once so attracted, kids need only mash one of four pre-programmed buttons to make a call. You can also track your kids thanks to the phone's GPS module.
Concox's fondness for a bit of prose extends to having a destiny, part of which is "To live in peace and work happily; to promote harmonious growth". We do hope this catches on: 'destiny statements' would be a lot more interesting than boring old 'mission statements'.
A lanyard is included with the phone. We've no idea if it has been tested to withstand or properly distribute its 58g weight, or if children's spines will need prophylactic paediatric chiropractics before it can safely be used. To parents considering this phone that undertake that research, feel free to let us know your learnings.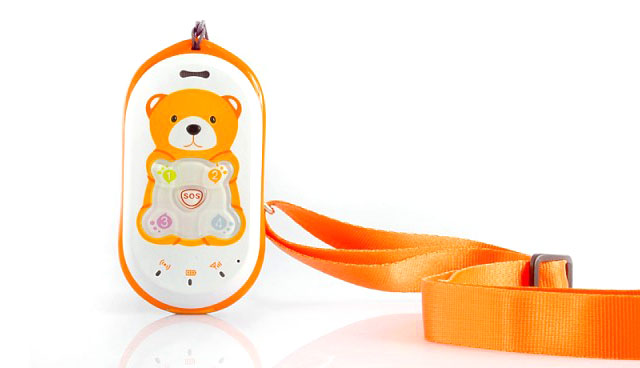 Jinpeng A1308 love heart handset

'Lady phones' are a sub-genre all on their own among Chinese phone-selling sites, usually offering some extra bling, a rounded shape or pastel hues.
The Jinpeng A1308 Dual-band Dual-Card Cell Phone's pink plastics and heart-shaped buttons might just make it the ultimate expression of the genre.
Doesn't the lassie in your life deserve this instead of an iPhone?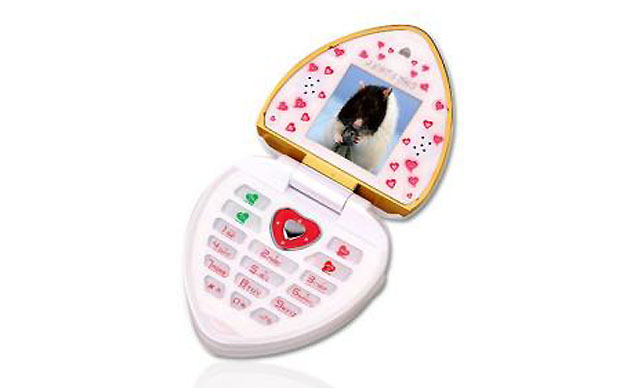 Lapland Tech i5

We'd love to know the back story behind the name Shenzhen Lapland Technology Co, but the manufacturer's origins are obscure. We will therefore have to make do deducing the rather more obvious source of inspiration for the simply-named i5 phone it sells.
This Android 2.3.6 machine boasts dual SIMs, and its radio is said to play without a special earpiece. Plenty of others have gone down a similar route with iPhone look-alikes. Most run Android. Some run Windows Mobile.
The only reason we can think of to acquire one is to see if you can convince anyone you've got a hypervisor running on your handset.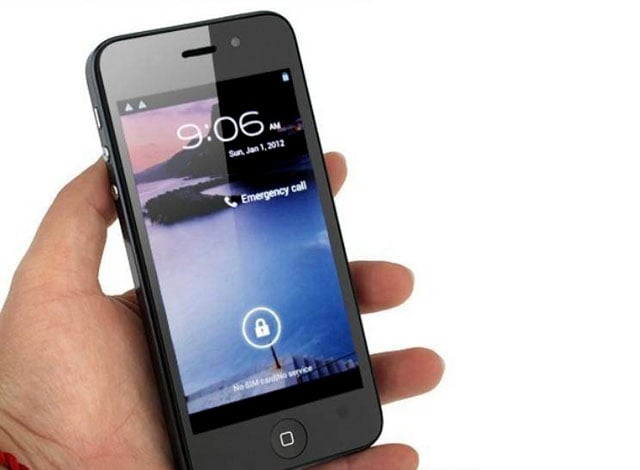 N688 watch phone

China seems to have fallen in love with watchphones, with several available on various sites.
The N688 depicted below is one of the plainer affairs, but still packs in Java games, text input and a media player. Bluetooth is standard on phones of this variety.
Whether the dorkiness of talking on a Bluetooth headset is better or worse than talking to a watch is not explained.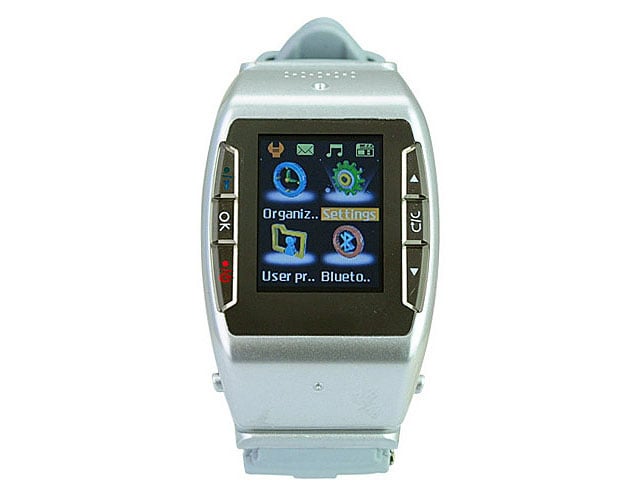 sWaP Nova EC107 – the World's smallest talker

Shenzhen Hop Industrial claims its EC107 mini Mobile Phone is, at just 40.3g, the planet's lightest handset.
You'll add another couple if you chose to slot in a Micro SD card, which seems to slot into the USB plug that folds out and allows charging.
A two-inch touchscreen drives an on-board FM radio and media player.
Hop Industrial proudly shows off certificates from the Guinness Book of World Records to prove its phone is the planet's least large, and we certainly think it will turn heads in places where Guinness is consumed. If it's possible to focus on the phone after the first pint.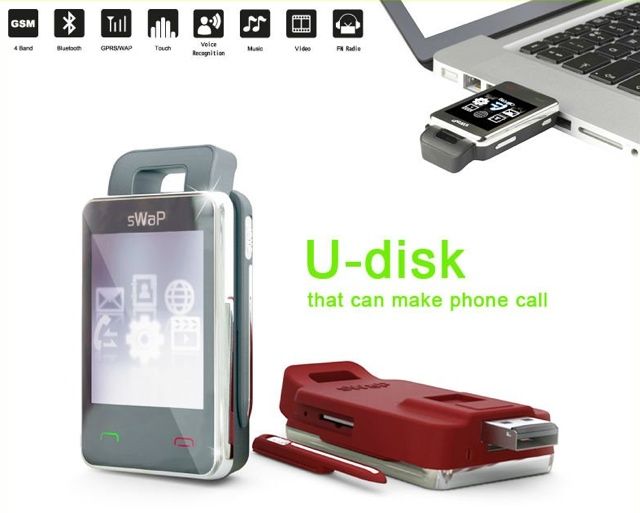 If you purchase any of the phones mentioned - or have done so in the past - do let us know how they went. ®