Original URL: https://www.theregister.co.uk/2012/11/27/ten_technology_fails/
Ten technology FAILS
Tech that might have revolutionised your life but you have now completely forgotten
Posted in Software, 27th November 2012 15:02 GMT
Nokia's N-Gage, Palm's Foleo, Motorola's Atrix, Apple's Newton MessagePad, HD DVD, Sony's Rolly, Sony's Mylo, Philips' CD-i, Commodore's CD-TV, IBM's PCJr, the Camputer's Lynx, Gizmondo, the Phantom, Atari's Jaguar, MySpace, Beenz - behind every iPad there are dozens and dozens of technology products that aspired to greatness but were successful only in their distinct lack of commercial success.
Some were simply beaten by better rivals, others were just released too early or too late, still more were just plain wrong. Not all were specific products - entire categories of goods and services have been hailed as the Next Big Thing only to disappear with nothing but a handful of miserable early adopters to show they were ever there.
Here, then, are some of our favourite tech fails - products, technologies, concepts and trends - from the past 30-odd years.
BOB Household Manager
In 1995, Microsoft replaced Windows 3's rather rubbish GUI with a - for the time - snazzier interface and called it Windows 95. And then it decided that menus, windows, and icons for applications and, now, documents wasn't what ordinary folk wanted at all. So it released BOB, a new UI for Windows that placed apps and services in a cartoon house. Like the original Mac desktop, there was a kind of logic to it - put the virtual things into a context users would understand from real life - but at least the Apple UI didn't require a cartoon dog and a cartoon paperclip to show folk around. It was, you won't be surprised to learn, a complete flop. BOB was killed off, though the dog survived as Windows XP's search mascot.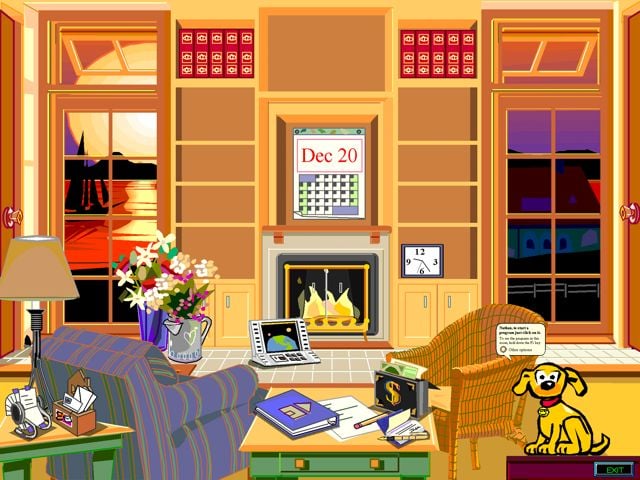 Information Appliances
Even by the late 1990s, pundits were already predicting the death of the PC. The new Millennium would herald the 'post-PC era', they said, a time when World+Dog, particularly the non-techie part, would access the internet cheaply and easily through set-top boxes and TVs rather than pricey desktop or laptop computers. Of course, back then most homes didn't have digital television let alone home broadband and wireless networks. Consumer internet usage was in its infancy.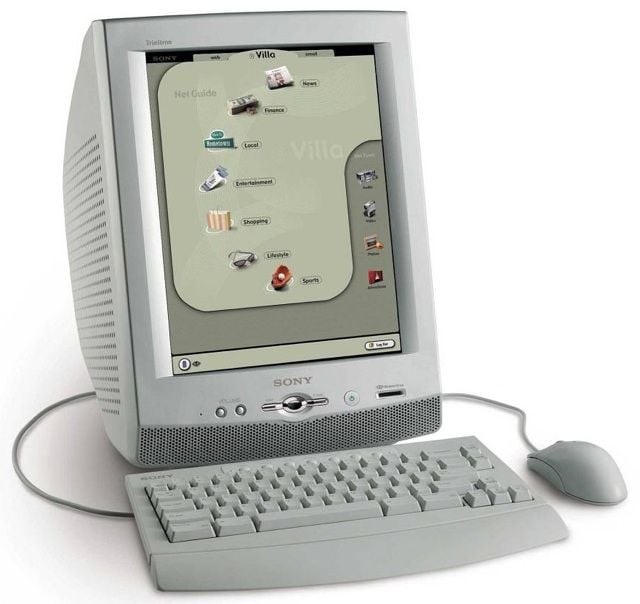 iAppliances eventually ended up looking like PCs - as this Sony eVilla shows
Attempts to build these so-called 'information appliances' invariably offered a sub-standard - as defined by the personal computer - experience. Instead, punters adopted the ever-cheaper PCs now coming in from Far Eastern manufacturers, and we'd have to wait another ten years for products that looked like they might supplant the traditional computer.
OpenDoc
Early in the 1990s, bright sparks at Apple, Microsoft, IBM, Novell and WordPerfect decided that the answer to the accretion of features that was beginning to bog down the productivity apps of the time was to rethink the relationship between documents and applications. Documents, they said, should be standalone entities able to contain any type of data and not be tied to specific apps, which would no longer be monolithic programs but small editors invoked when the user clicked on an appropriate data type. So, click on some text and the word processor app would be loaded. Click on a table in the same document and the spreadsheet module would be loaded. Users could pick different editors from different vendors, but work in the one document.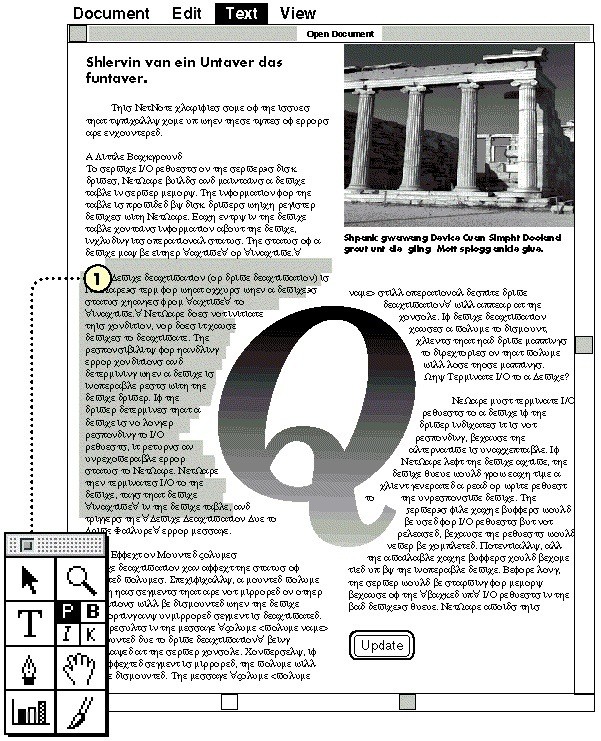 This was going to kill Microsoft Office? Yeah, right
For Microsoft, with its OLE (Object Linking and Embedding) technology, it was all about beefing up Office. For the others, it was about loosening Office's dominance of the productivity software business. No prizes for guessing which of the two is still being used today. OpenDoc ended up requiring too much memory - the editor apps weren't as lightweight as intended - and with no standard way of encoding for each type of data, one bitmap editor module could not necessarily open a picture worked on in another bitmap editor.
PDAs
Was the Personal Digital Assistant a fail? It's true that what we now call a smartphone is heir to the PDA and, if you count all the organisers that the likes of Palm, Sony and others sold in the late 1990s and early 2000s, the PDA, as a category, proved incredibly successful. But what about the PDA as originally conceived? Even today's iPhones and Androids don't quite provide the automated, intelligent organiser that Apple CEO John Sculley had in mind when he coined the term PDA back in the mid-1990s. His notion, to be embedded (kind of) in the Newton MessagePad, was of a device that constantly tracked its user's activities, learning and eventually anticipating what they wanted to get up to - in short to be the digital equivalent of a PA.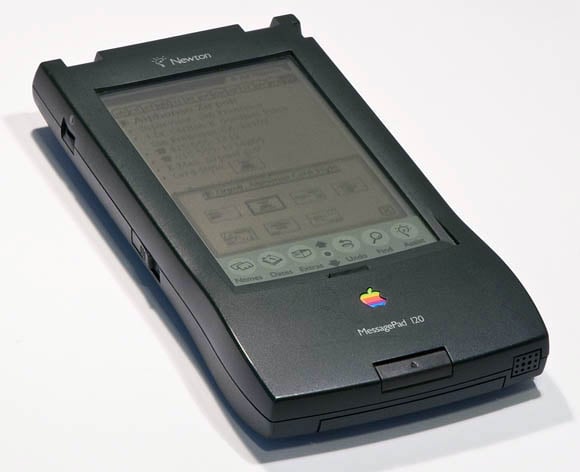 Apple made several MessagePads - here, the 120 - but never delivered a true, working PDA
Apple didn't get it right then and even its Siri, which sits voice recognition on top of a search engine, isn't sufficiently sophisticated to organise your life for you. Apple's Newton was a flop and was out-paced by the more basic, cheaper Palm Pilot, which was never tried to be anything more than a digital diary and contacts list.
Plays For Sure
It's 2004, and Apple has been selling iPods for three years, initially for Mac users but later for Windows PC owners too. It has iTunes to sell songs. Consumers are keen. In response, Microsoft launches Plays For Sure, an attempt to regain some level of control of the digital music player market by encouraging iPod and iTunes competitors to come together and back its Windows Media Player formats. The pitch to punters: buy from any compatible store you want, and play your music on any compatible device you want. Lots of hardware vendors signed up; so did music suppliers. But success did not follow. Content companies were keener on selling subscriptions than the single tracks punters wanted, and most players didn't have marketing might behind them that Apple had granted the iPod. Fail For Sure.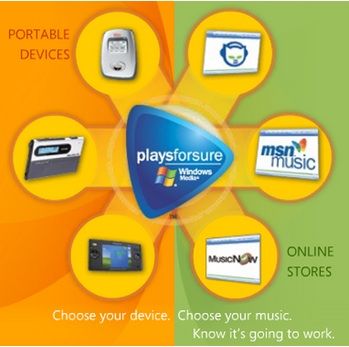 Compatibility never killed the iPod
Microsoft tried again in 2006 with the more iPod/iTunes-like Zune. It still couldn't get it right, and knocked Zune on the head in June 2012.
Push Technology
Long before Canada's Research in Motion popularised the term 'push' for delivered email, a number of firms, most notably PointCast, used the word to describe new information services that actively sent out updates to users rather simply wait for the users to fire up a web browser and come and get them. PointCast hoped consumers and businesses would be excited by having useful information delivered to their digital door, logging in to their desktops to find news and such waiting for them. There was enough of a buzz around the notion for even Rupert Murdoch's News Corporation to consider buying PointCast.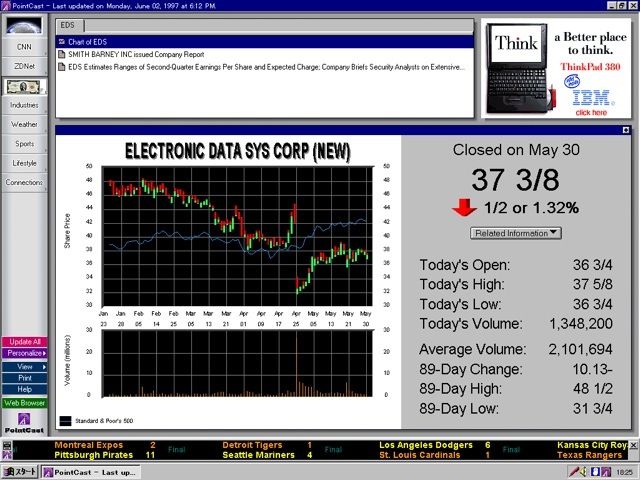 But the gap PointCast and others hoped to fill was quickly covered by the then emerging portal websites like Excite and Yahoo! who found that users were happy enough to visit such sites regularly anyway, a process made easy by browser bookmarks. By the end of the 1990s, PointCast and many of its rivals were gone, though the notion of getting information updates, albeit through by pulling them over, was carried on by the developers of the RSS feed.
Second Life
Oh, how we were all going to create 3D avatars and use them to live a parallel existence in a virtual world of our own making. Many of us did, of course, but through the likes of World of Warcraft not Second Life, Linden Labs' mid-2000s attempt to realise William Gibson's 'consensual hallucination' concept of cyberspace - and to make a buck to two into the bargain. Unfortunately, Second Life couldn't decide if it was a game, an online hang-out or a brand new, 3D paradigm for web-based commerce and services, but for a time, while major corporations that really should have known better were dashing to establish Second Life shopfronts, it didn't seem to matter. Punters created their avatars and spent real money on virtual cash to spend on expensive plots of unreal land.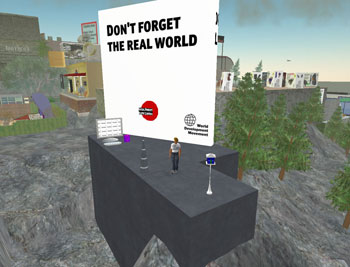 And then, of course, they all realised that living one, real life was busy enough. And social networking was born...
UMPCs
Before tablets, before netbooks even, there were Ultra Mobile PCs. Intel was the new category's prime mover, pitching the UMPC in the mid-2000s as a handheld tablet PC based on its original Celeron processors and running Microsoft's Windows XP Tablet PC Edition. Intel had the notion that the UMPC might become the next generation of mobile computing device, but the UMPCs that actually came to market - Samsung was the only major backer, along with some lesser known names like OQO and Chinese contract manufacturers trying to make a name for themselves - ran hot, were consequently loud with whirr of cooling fans, and had woeful battery life. Most had no physical keyboard so were shockingly poor for information entry. Kit that did come with a keyboard, such as OQO's e2, were expensive.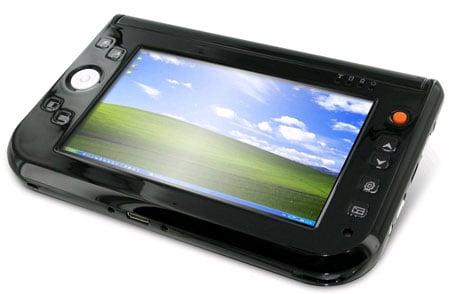 Before there was the iPad, there was the... Ubiquio
Intel quickly figured that people really wanted laptops that were cheaper and more portable than those then available, and devised first the netbook, more recently, the Ultrabook. Between those two, Apple released the iPad and showed how a UMPC should really be done.
Video CD
Without the Video CD, would there have been the DVD? Probably, but Video CD was the first attempt to deliver sell-through video on an 12cm laser-scanned optical disc. Devised in 1993 by Sony, Philips, Matsushita and JVC as a way of cramming video content onto CDs, which had originally been devised solely for audio information. And credit where it's due, they got it to work. Just not very well. The MPEG encoding system available was only able to deliver VHS-quality pictures and they were often packed with motion and compression artefacts. With only 800-odd megabytes of storage capacity per disc, longer movies needed to be split over multiple discs. But even had Video CD been able to hold more, DVD's arrival at the end of the decade after a mid-decade debut with almost-broadcast quality standard definition imagery did for it. With DVD coming, few content companies were keen to support Video CD and, for the same image quality, you could get VHS recordings, which were cheaper. Since then, Video CD has become popular in Asia, but in the West it never amounted to much.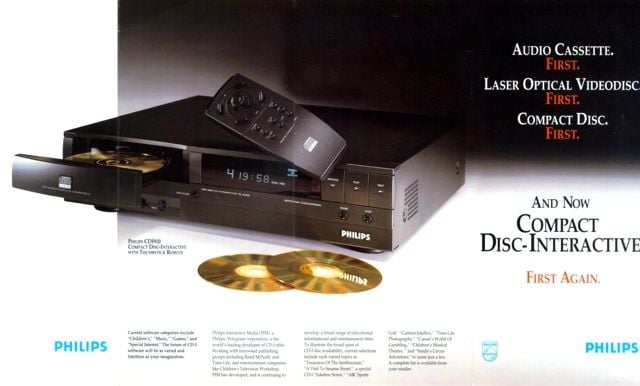 Philips' CD-i, a Video CD rebrand (and a fail too)
Webtops
Back in the late 1990s, the world became obsessed with the web and how it might change shopping, media consumption and even how we interact with computers. Over-eager investors led to the first dotcom crash, but while e-commerce survived and later thrived, as did digital media, another web 'revolution' disappeared, almost without a trace. I'm talking about the 'webtop', the notion that Windows, Mac OS, Solaris, Linux and all the other desktop operating systems would be replaced by front-ends to live web-based services, apps and file-stores. Businesses could jump on the web bandwagon and could economise by buying cheaper, OS-less computers for their employees. But while some web apps, such as Salesforce, would go on to make waves, web-based desktops never did.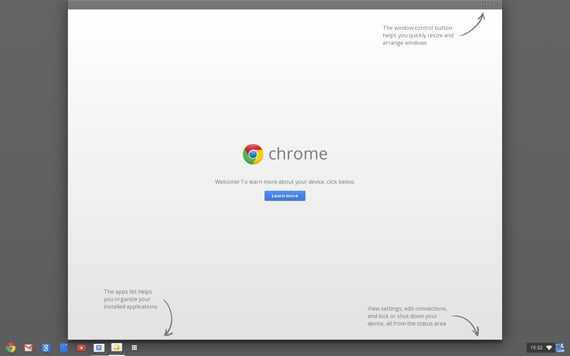 Webtop de nos jours: Google's Chrome OS
Yet the notion never quite died. Even now, Google hopes its Chrome OS webtop will win over punters who can be certain they're going to be online all the time and are happy to use apps and services delivered by a single vendor. May be they will, but at the time of the webtops, they certainly weren't. ®