Original URL: https://www.theregister.co.uk/2012/11/24/ten_playstation_3_games_you_may_have_missed/
Ten PlayStation 3 games you may have missed
The Sony side of the street
Posted in Personal Tech, 24th November 2012 08:00 GMT
Games Round-up While summer was a fairly dry time for games releases, this autumn has gone haywire in the build up to Christmas and as a result, it feels like more titles are being handed out than knighthoods.
As usual, we've sifted through the good and the bad to compile a list of any worthy ones you may have missed. While the following ten are well matched in terms of their repective review ratings, bear in mind that's because we weeded out the below average performers. Among the titles that showed promise but failed to deliver were Activision's 007 Legends and EA's latest Medal of Honor are notable absences here.
This selection PlayStation 3 games – available either on disc or as downloadable content – led to many a lost evening over the past couple months, in-between the time spent on various previously reviewed titles such as Fifa 13 and Dishonored, that is.
Don't fret if you're on Xbox either, as not only do plenty of these titles also appear on your gaming platform of choice - see the dropout box below each review for details - but we've put together a separate roundup of 360 titles.
Dark Souls: Prepare to Die Edition

I had little opportunity to play Dark Souls upon its original release, but have struggled to put it down since the Prepare to Die Edition landed on my desk a month or so back. While negative things have been said regarding frame-rates of the long-awaited PC port, the expanded content here – which was also recently pushed separately as the Atorias of the Abyss DLC – adds further enhancement to a game that will undoubtedly go down in history as one of the most unforgiving ever.
Indeed, you'll get the idea when you end up face to face with the expanded content's first boss - the Sanctuary Guardian. This tough cookie appears shortly after our protagonist is sucked through a portal into the historical past of Dark Souls' lore. It took me a while to get to this point, mind.
Those of you yet to experience the game could be in for a shocker, but push on, fight your way through, you're in for a treat, as completion of the particularly tricky boss-battles delivers supreme satisfaction. You can read an in-depth Dark Souls review here on Reg Hardware.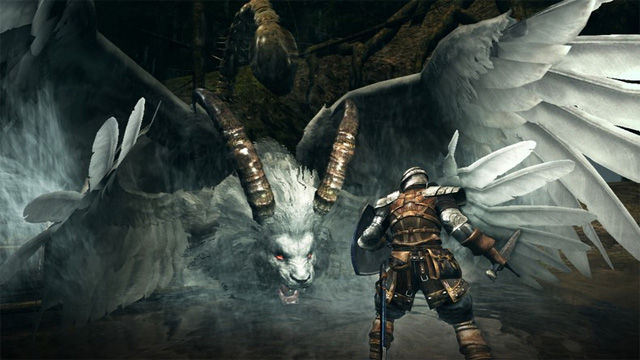 Reg Rating
90%
Price
£22
Platforms
PS3, Xbox 360, PC
More info
Namco Bandai
Dead or Alive 5

I've been a huge fan of Team Ninja's DoA following its first release in 1996 and couldn't wait to sink my teeth into the latest version, a desire that had nothing to do with Tina's sizeable assets, I swear.
Unsurprisingly, story mode leaves much to be desired, yet as a fighting game, the influx of shallow character backstories is a practical necessity most are used to by now, no matter confusing or irrelevant they may appear. Instead, what really gives DoA sparkle is majestic fight mechanics, which continue here with ferocious combos and counter attacks unparalleled in the genre.
Interactive dynamic arenas offer new ways to obliterate opponents, while the jaw-dropping aesthetics packs DoA5 with far more punch than the average beat-em-up. The game runs pretty smoothly over the network too, with a couple of standout online modes to keep distraction levels high. There's also the ability to unlock some of the characters from Sega's Virtua Fighter, not that I've ever put those guys in the same league.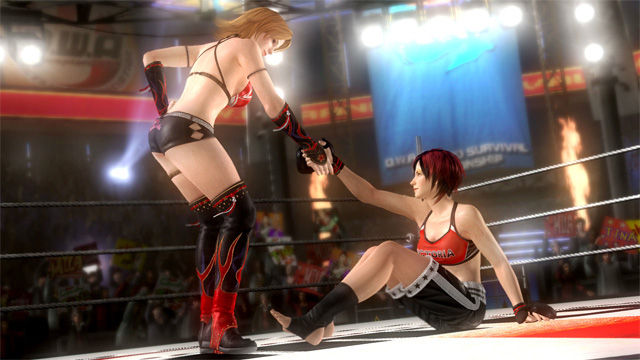 Reg Rating
85%
Price
£25
Platforms
PS3, Xbox 360
More info
Team Ninja
F1 2012

Codemasters' annual refresh of Formula One action is as predictable as this year's championship. We spend 12 months hoping for something different, but eventually end up with the same result… just about. Either way, diehard fans of the sport will appreciate the realism and, of course, FIA's changes to last year's ruleset. The UI system has been radically improved too, with F1 2011's horrendous menu ousted in favour of simplicity. The addition of Champions Mode also brings something new to the pitstops, as challenging as it can be.
Gamers are faced with the task of beating the six champions who currently race in F1, each with their own individual scenarios. It's a nice idea, but offers little replay value and would have been good to see some historic champions included rather than those still racing.
While as usual, the realism and responsive controls can be difficult for those more accustomed to casual racers, the game is awash with tips on how to use systems such as KERS and DRS effectively. The 60fps graphics are pretty mind-blowing too. Unfortunately, I did read negative reports about using the latest F1 with a gaming wheel, but have yet to try it myself. Your mileage may vary.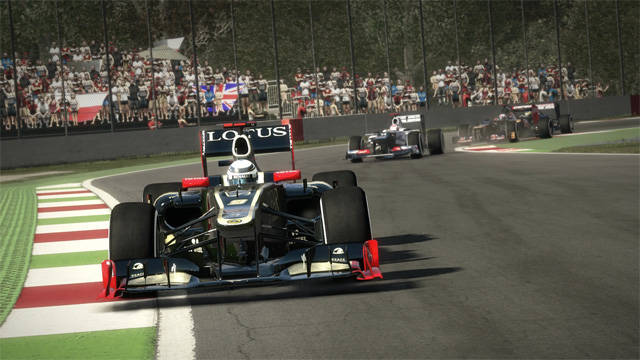 Reg Rating
80%
Price
£25
Platforms
PS3, Xbox 360, PC, Mac
More info
Codemasters
Little Big Planet Karting

When it comes to PS3 racers, most of my time has been spent taking my Sackboy for a spin in Sony's answer to Mario Kart. As with the more established LBP games, the target audience is clearly those yet to sit a GCSE exam. Even so, at the very least, adults will still appreciate the fun factor highlighted by the imaginative design.
As soon as players have skipped Stephen Fry's patronising instructions – needed perhaps for the little'uns used to hearing his Harry Potter readings – they set to work navigating a virtual globe of levels synonymous with the Little Big Planet style. Rather than platform based scenes, though, these levels are racetracks that see our customisable character speed through in a bid to take the central podium. As you'd expect, there are plenty of power-ups, quirky shortcuts and a profusion of collector items.
It'll take something very special to ever snatch Mario's crown in the casual racer department and LBPK is hardly a compelling case. Still, it's definitely worth considering for those who have regular PS3 battles with the nipper.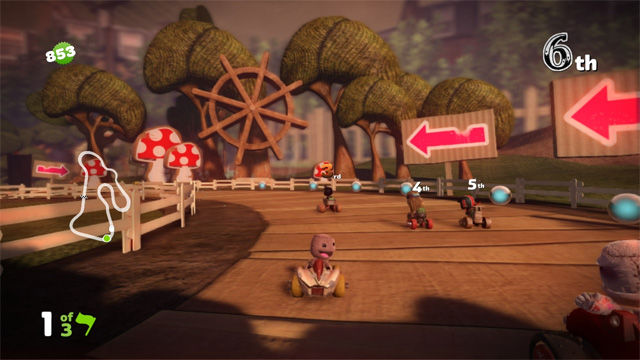 Reg Rating
80%
Price
£38
Platforms
PS3 only
More info
Sony
Okami HD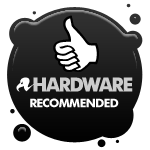 If one game from the previous PlayStation generation console was to blow all other HD masters out the water, it was always going to be Okami. Finally, in high-definition glory, it returned this autumn.
Sun goddess Amaterasu comes to Earth in the form of a wolf in order to restore peace after the awakening of an ancient evil. Players use a celestial paintbrush to solve puzzles, attack enemies and generally help Amaterasu – who is joined by several loveable companions along the way – with her task. The bold watercolour style may not be to everyone's liking, but if you appreciate originality, striking visuals and explorative gameplay, look no further, Okami HD is by far one of the best download titles available.
Other than Capcom's attempt to port motion-control features to the PlayStation Move peripheral – much like it did with the Wii version released in 2008 – I haven't a single gripe with the game, which can be navigated with your PS3 control pad instead, of course.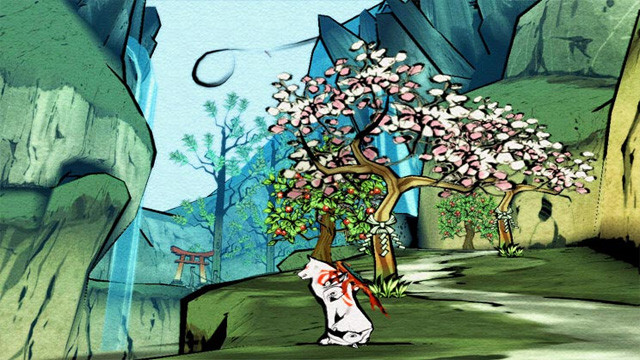 Reg Rating
95%
Price
£15
Platforms
PSN
More info
Capcom
Playstation All-Stars Battle Royale

Sony's second Nintendo-inspired release continues here with a Super Smash Bros-like brawler. To be fair, the game stands on its own, has a formidable character lineup and an addictive replayability factor. Players do battle using a host of known characters, each indulged with heaps of moves. From BioShock's Big Daddy and Dante from Devil May Cry to Nathan Drake, Cole from inFamous or memorable cartoony favourites like Parappa the Rapper and Sly Cooper, there are plenty of familiar faces to choose from.
The fight arenas are equally cool, each a blend of two levels from the games in which the characters feature. While there is a story-based single player mode that incorporates the said personalities too, multiplayer is the obvious focus and those with Vita consoles are in for a treat. The game works cross-platform linking players locally or online, pitching those on a pad against those on the Vita. Worth a splash.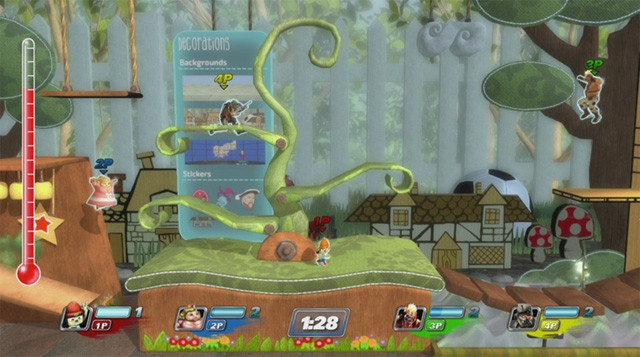 Reg Rating
85%
Price
£28
Platforms
PS3, Vita
More info
Sony
Sports Champions 2

There aren't many games that get me reaching for those PlayStation Move orb-mounted dildos. However, upon its launch, Sports Champions had me glued for at least a fortnight. This long-awaited sequel had a similar effect, although after two weeks I'm still enjoying it, just about.
To be fair, most of that time has been spent on the new boxing feature and the revamped archery mode, as the novelty of other sports including tennis, skiing, golf and bowling soon subsides. The latter doesn't quite have the quirky enjoyability of its Wii Sports rival, while frisbee golf – the only game that really kept me engaged in one player mode last time around – has been dropped with its replacement below par in comparison.
Still, there aren't enough multiplayer games these days – at least ones that you can play in front of the same telly. Indeed, those with Move peripherals will no doubt appreciate getting to bolster their collection here, especially as you easily pick it up on the cheap if you shop around.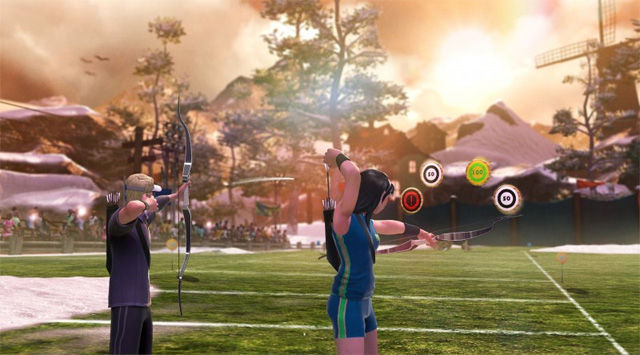 Reg Rating
80%
Price
£25
Platforms
PS3 only (requires Move)
More info
Sony
Tokyo Jungle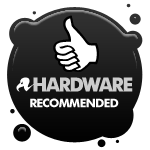 This game was sat on my console for a month before I finally found time to give it some attention. That was a bad idea, as I really regretted not playing it sooner – Tokyo Jungle is truly wild.
Players take the reins of an animal, with gameplay differing depending on whether you opt for a carnivore or herbivore. The concept is basic though: chase, fight, devour and copulate with other wildlife. It's far more fun to pick the meat-eaters, as veggies will find themselves being chased and eating plants, but either way, the idea is novel and extremely fun.
As animals win fights their strength increases, paving the way for battles with bigger prey and the unlocking of additional characters. There are loads of accessories that enhance an animal's ability too, although you'll feel like a batty granny dressing them up. Still, try telling that to my girlfriend, who let out a high pitched shriek on discovering that you can start off life as a Pomeranian dog. How many times do I have to tell her? We are not getting one of those fugly things.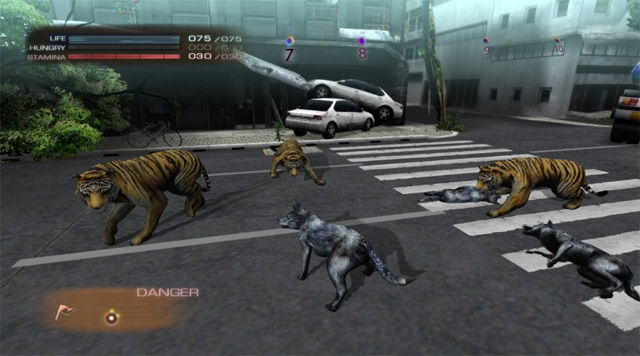 Reg Rating
90%
Price
£10
Platforms
PSN
More info
Sony
Transformers: Fall of Cybertron

High Moon Studios' Transformers outings have earned a fair amount of respect, due mainly to the franchise authenticity and the fact that none of its games are typical Activision movie tie-ins. This successor to the fairly well-received War for Cybertron, continues to stick its finger up to Michael Bay's recent cash cows and does so through true Transformer grittiness.
Sure, it plays like the average shooter it is – with a serious hat tip to Gears of War – but you'll have more fun churning through its repetitive levels than you would wincing at Bay's cheese-ball Hollywood explosions. I did, anyway.
Players take control of an Autobot for half the game, before switching to the Decepticon dark side for the remainder. Without giving much away, the finale is a predictable but entertaining mish-mash of the two, where players are forced into choosing which side of the moral fence they lie. It's hardly a game that'll leave a lasting impression, but certainly has its merits and might be worth picking up for a rainy weekend of button bashing.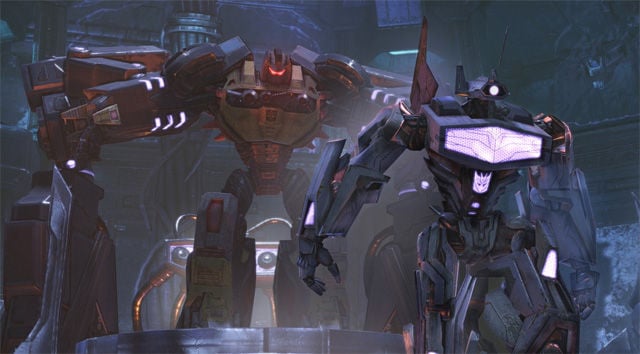 Reg Rating
70%
Price
£25
Platforms
PS3, Xbox 360, PC
More info
Activision
The Unfinished Swan

This downloadable indie title is a hugely original concept that proves there is plenty of untapped innovation in the pool of games design. Players start off in a completely blank world, controlling an orphan that throws paint around in order to find his way.
You're actually on the hunt for a swan that went missing from one of your late mother's paintings and dived into the blank canvas in search of it. As the world around is unveiled, further features – such as chucking water to grow vines – must be discovered and used to solve puzzles. It isn't by any means a lengthy game, but it's certainly an enjoyable experience and one unlike any other on offer. You'll come away feeling like you've just had a lucid dream. ®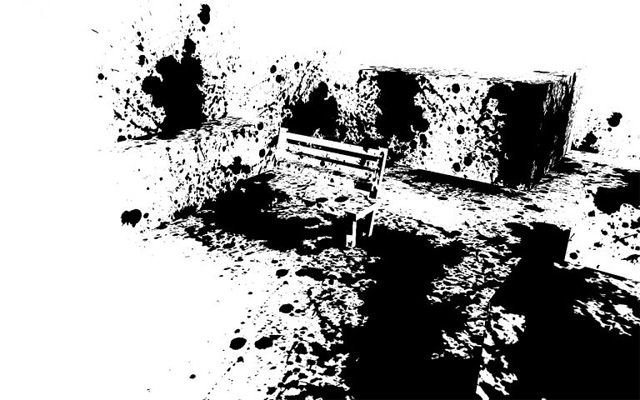 Reg Rating
90%
Price
£10
Platforms
PSN
More info
Giant Sparrow