Original URL: https://www.theregister.co.uk/2012/11/19/review_acer_cloud_mobile_android_handset/
Acer CloudMobile S500 Android phone review
Handset of the year? No, really
Posted in Personal Tech, 19th November 2012 14:31 GMT
When I recently took a quick shufti at the alternatives on offer to anyone harbouring doubts about the iPhone 5 I stuck my neck out and awarded a Recommended badge to a phone I'd only used briefly at a trade show. After using it for a week has my enthusiasm waned? Nope.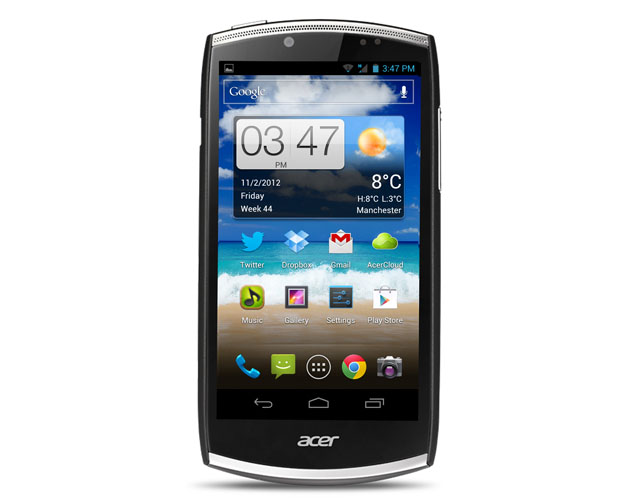 Bargain blower: Acer's CloudMobile S500
Acer's new baby gives you a 4.3in 720 x 1280 IPS screen, a dual-core 1.5GHz Qualcomm Krait CPU MSM8260A with 1GB of RAM along with 8Mp main and 1Mp web cameras all for less than three hundred quid. That would make a pretty convincing offer even if was a styleless and plasticky lump which it most assuredly is not.
Until now, Acer had yet to make an aesthetically truly convincing mobile phone. The CloudMobile still has the trademark curved top and bottom – and just a wee bit too much bezel at each end – yet the quality of materials are in a different league from its previous handsets.

Lightweight and feels nice in the hand too
Thanks to a nicely rounded soft-touch back it's an extremely pleasant phone to hold and use. It's also pretty light, an important factor in this age of increasingly large and hefty handsets.
To the best of my knowledge, this is the first 720p Android smartphone to feature a 4.3 rather than a 4.5, 4.6 or 4.7in screen. Be that as it may, the end result is an impressive pixel-density of 342dpi, which makes the display supremely crisp and sharp. The IPS panel also features what Acer calls Zero Air Gap, which, in layman's terms, means there are fewer spaces between the internal layers for light to bounce around off. This makes things brighter and sharper still.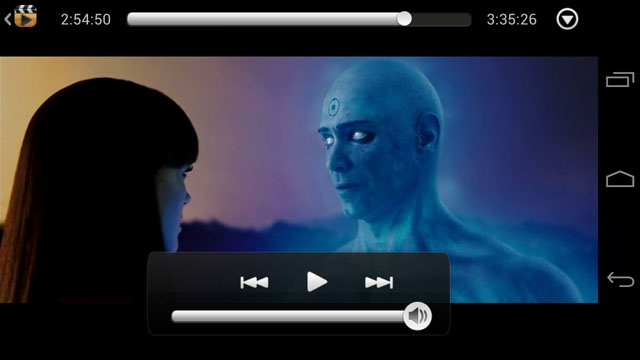 Given the high pixel density on the 4.3in display, the quality is superb
The end results are very robust viewing angles, excellent colour saturation and good performance in bright sunlight. This really is one of the very best phone screens I have ever clapped eyes on: crisper than the iPhone 5 and with none of the freaky super-saturated colours of the Galaxy SIII's AMOLED display.
Jelly roll
For storage there is only 8GB built-in but since there is a MicroSD slot under the battery cover, that is not such a big deal to get to grips with for expansion. Usefully, the entire free 5.2GB is available for app storage which gives the S500 an advantage over one its main competitors, the Sony Xperia T, which offers less than 2GB of its 16GB for system use, yet uses the same CPU.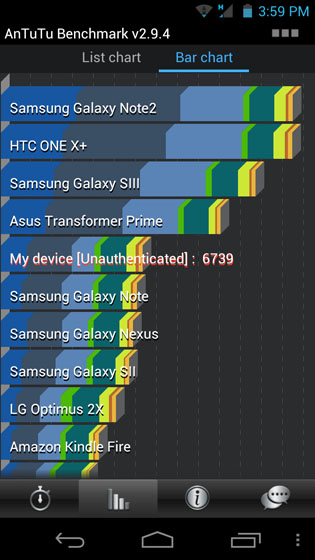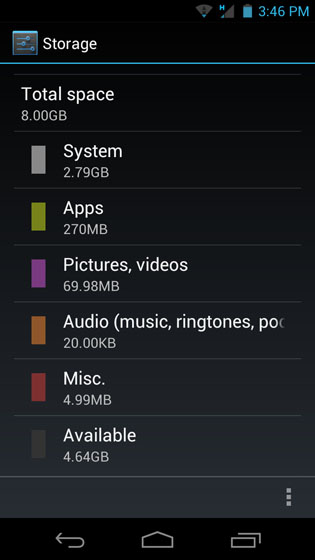 AnTuTu score and storage available
Out of the box the S500 runs near-stock 4.0.4 but Acer has confirmed to me that a Jelly Bean 4.1 update will roll out in due course. It didn't offer a timescale though. The bootloader isn't locked and rooting guides are already appearing, so getting rid of the pretty minimal amount of software Acer has added shouldn't be an issue.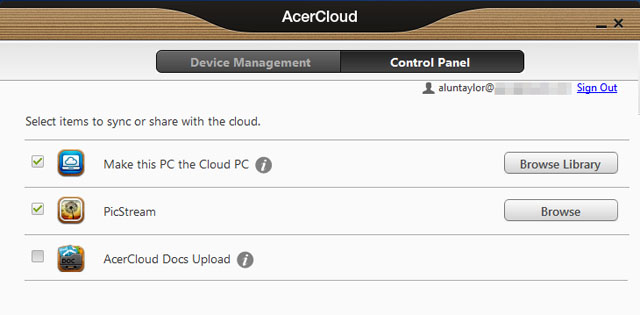 AcerCloud control panel sets up what you want to share
The S500 comes preloaded with various DLNA-based AcerCloud apps which let you access all the stuff on your PC from your phone. The apps are actually available for any Android phone but supposedly you have to have an Acer PC. You don't. The CloudMobile comes with a installation file in its storage and it worked perfectly on my Win7 HP Pavilion.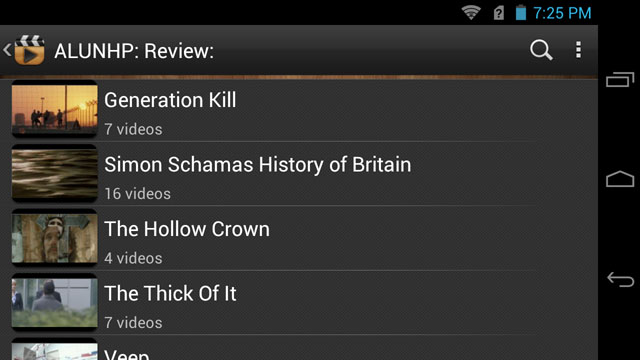 AcerCloud can easily access videos on a PC for viewing on the handset
AcerCloud is very straightforward: Create an account, sign in your PC and phone and wallop, you can access all the videos, music and picture files and MS Office documents on the former with the latter. You can even set it up so your phone can wake your PC from sleep. Of course, your PC has to be switched on and connected to the internet to begin with and you can only access documents if you have MS Office installed but those caveats aside it's a decent, idiot proof and free way to run your own personal cloud.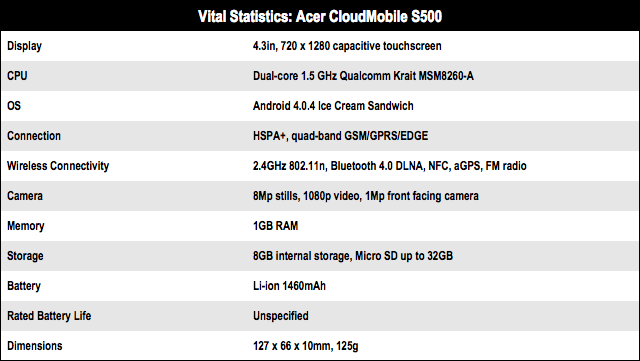 Bargain hunt
If the S500 has an Achilles-heel it's the 1,460mAh battery. Even without a fire-breathing quad-core chip or huge 4.7in screen to drain it, the power cell will still only give you a little more than a single days use from a charge. The battery can at least swapped out when it inevitably starts to degrade, which is welcome bucking of the trend of the top-end phones typically having fixed batteries.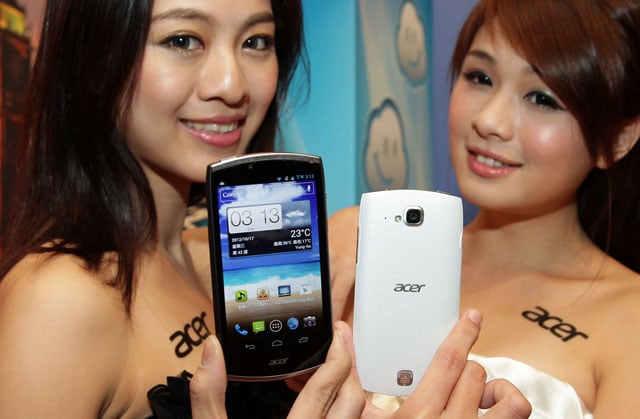 Comes in white too
As for the phone's other features, the single loudspeaker is a little raucous and none too loud but plug in a decent set of cans and all the Dolby Mobile 3 sound modification tech pays real dividends, making it an excellent entertainment device.
Both the front and rear cameras are wholly unexceptional in their performance but still do a decent enough job. The handset is very accomplished on the phone call front, though I'm not sure what Acer's 'exclusive' microphone sound balancing tech called VRHP actually stands for, but it appears to be a dynamics processor, smoothing out variations in speech levels.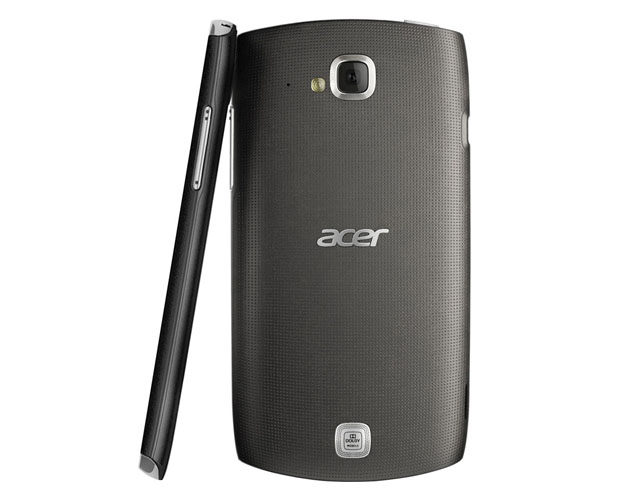 So-so shooter, but a snap at the price
If I've whet your appetite, the S500 is available unlocked for £295. That's £235 cheaper than an Apple iPhone 5 and £145 cheaper than an Sony Xperia T. In fact, the only competition at the price is the imminent LG Nexus 4, which is yours for £240, but for that money you only get 8GB of fixed storage and a screen that, though larger, has fewer pixels to the inch.
Verdict
If you are considering buying a smartphone outright then the Acer is certainly worth a look. The superb screen boasts one the highest pixel densities I've come across. It's light too and comfortable in use. Underneath the Qualcomm Krait dual-core processor the Acer CloudMobile S500has all the power you will ever realistically need. With change from three hundred quid it's one of the smartphone bargains of the year. ®
Thanks to Expansys for the loan of the review handset.
More Handset Reviews

Nokia
Lumia 920
Sony
Xperia T
A History of the
Smartphone
LG
Vu
Apple
iPhone 5