Original URL: https://www.theregister.co.uk/2012/11/06/ten_ipad_mini_alternatives/
Ten... Apple iPad Mini alternatives
Picks for the fruit-phobic fondleslab fancier
Posted in Personal Tech, 6th November 2012 08:00 GMT
Product Round-up Before you rush out and buy a device that the late Steve Jobs said wouldn't, couldn't and shouldn't exist - well, kind of - you may care to consider some of the alternatives on offer, assuming that is you can't quite make the nut and afford a full-size iPad.
Until Windows RT fondleslabs percolate down to those of us empty of pocket and desirous of the light in weight and small of screen, this means something running Android though with one notable exception.
The Blackberry PlayBook may be best known for dragging its maker RIM to the very edge of the financial abyss but you can pick one up for loose change, making it one of very few gadgets to be more appealing 18 months after its launch than when new.
What we have here then are a selection of small tablets, a few really big phones and a couple of media-consumption devices that may be tied down tighter than a Tory MP in an S&M parlour but are nonetheless not without their attractive qualities for the less technically proficient.
Read El Reg's iPad Mini review
Acer A110

The first real competition the Nexus 7 has faced, the Acer has one drawback: the display. With only 1024 x 768 pixels, the end result is a picture that's nothing like as crisp as the Nexus 7's 1280 x 800 panel, though its pixel density figure of 170ppi still beats the Mini. Nor is it as colourful or as robust when it comes to viewing angles. For e-reading and web browsing the screen is, if not great, good enough.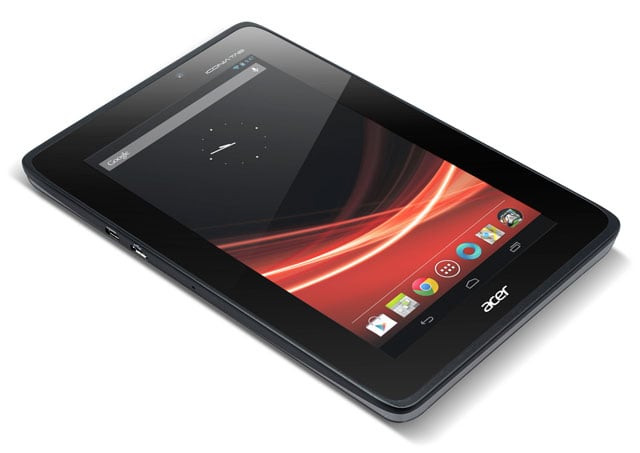 The A110 is a tad heavier and thicker too, and has a smaller battery which results in even less operating time between charges than the numbers suggest - about five hours of video playback at best.
One the flip side, you get a Micro SD card slot and a mini HDMI port which make it significantly more flexible than the Nexus, and the same Nvidia Tegra 3 underpinnings. With the arrival of the 32GB Nexus 7, the £180 8GB Acer is now too pricey to keep its spurs, but if it slips closer to the £150 mark for Christmas it is certainly worth considering.
Rating 70%
Price £180
Info Acer
Amazon Kindle Fire HD

Going head-to-head with Barnes & Noble Nook HD, the new Kindle is less a tablet than a handheld shopfront for Amazon. Fair play to Amazon, you do get a decent spec for your £159, including a 1280 x 800 IPS LCD display with a polarising filter, a two excellent speakers and dual-band Wi-Fi. All that's missing is storage expansion, though if 16GB sounds like too little space the 32GB model is yours for £199.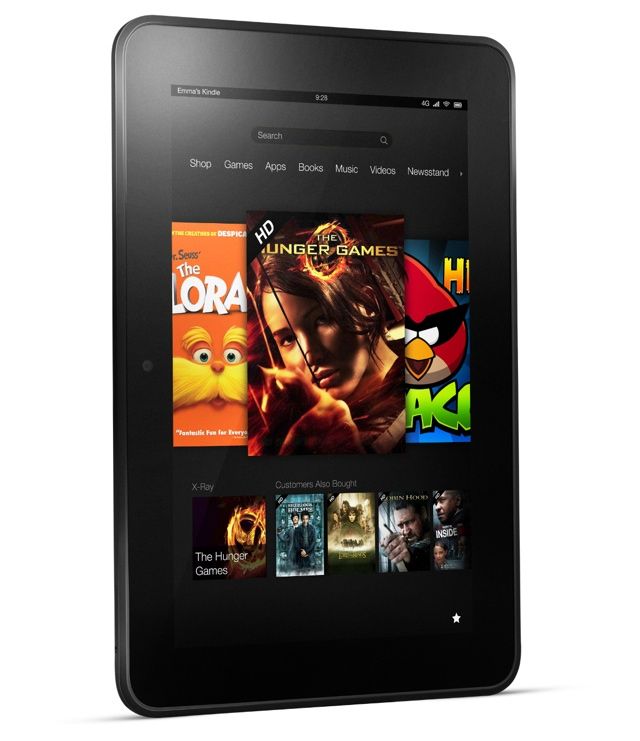 Bigger and heavier than the Nook, the Kindle also naturally demands you sup with Amazon with a very short spoon, which could cause concerns for those worried about bankrolling corporate tax jiggery-pokery and sudden remote content removal. Where the Kindle does score over the Nook is with its vast music store and the inclusion of a webcam. Though it runs a heavily modified version of Android, remember there is no access to the Play Store, no Google apps and no GPS.
Rating 75%
Price £159 (16GB), £199 (32GB)
Info Amazon
Archos 80XS

To all intents and purposes, this is an Archos 101SX that's been put in the tumble drier and shrunk by 30 per cent. The 80SX uses the same clever and low-cost coverboard solution to keeping your tablet's screen protected when in transit and providing a keyboard/stand when in use. Powered by a 1.6GHz Rockchip RK 3066 dual-core processor with 1GB Ram and running Android 4.1, there's nothing flaccid or dated inside, and like the iPad Mini, the 8in, 1024 x 768 screen has a magazine and e-book friendly 4:3 aspect ratio.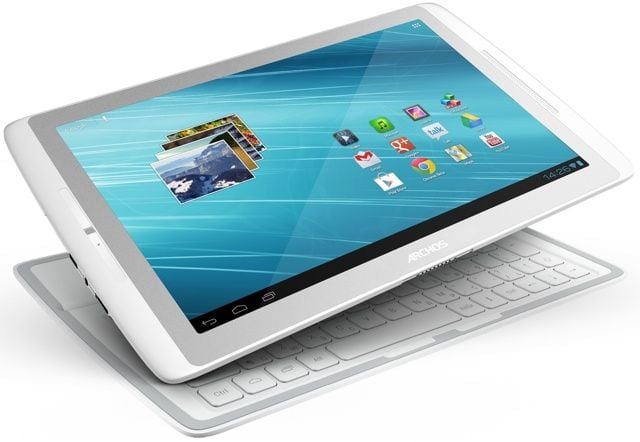 The two parts of the 80XS hold together through the miracle of magnetism and though not the sturdiest of devices you'd have to be wholesale clot to break it. Usefully even when the two parts are mated together, the end result only weighs 600g and measures less than 13mm front-to-back. With 8GB of storage, a Micro SD slot for more and a price anticipated to be below £200 there is a lot to like about the 80XS.
Rating 75%
Price TBC
Info Archos
Barnes & Noble Nook HD

It has taken American book wallah Barnes & Noble quite a while to let us Brits have some Nooky, but now it has - and the results are rather impressive. The Nook HD packs the highest resolution screen of any 7in tablet: 1440 x 900. At 315g, it's also the lightest. That's 25g less than the Nexus 7 and 80g less than the Kindle Fire HD, and only 7g more than the iPad Mini. Grunt comes courtesy of a 1.3GHz dual-core OMAP 4470 CPU with 1GB of Ram which, if no Tegra 3-worrier, still keeps everything skipping along very nicely and smoothly.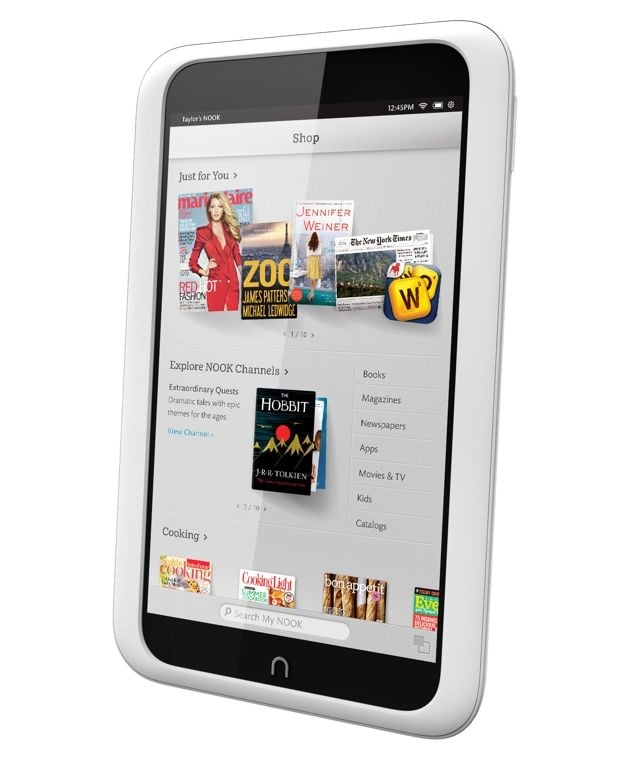 Running the show is a massively modified version of Android 4.0 but, as with the Kindle, there's no Google Play or Google apps, just B&N's own rather small app selection and its huge book, magazine, film and TV show offerings. No music store, either, though you can load your own MP3 files. Even easier for the technically illiterate to use than the Kindle, and blessed with very handy User Profiles so different family members can all use the same gadget, the one major omission is a webcam though you do get Micro SD storage expansion.
Google Nexus 7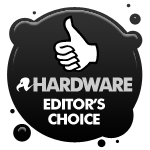 The launch of a Tegra 3 tablet with a 1280 x 800 IPS LCD screen for £160 didn't so much throw a cat among the pigeons as drop a dirty great bomb on the loft and then send a rabid bobcat in to massacre the survivors. Being a Nexus device, it runs Android in wholly vanilla form and gets updates directly from the Mountain, so you've no worries about it becoming dated any time soon. And for a cheap(ish) device, it's surprisingly well made, the odd initial and much exaggerated quality control issue aside.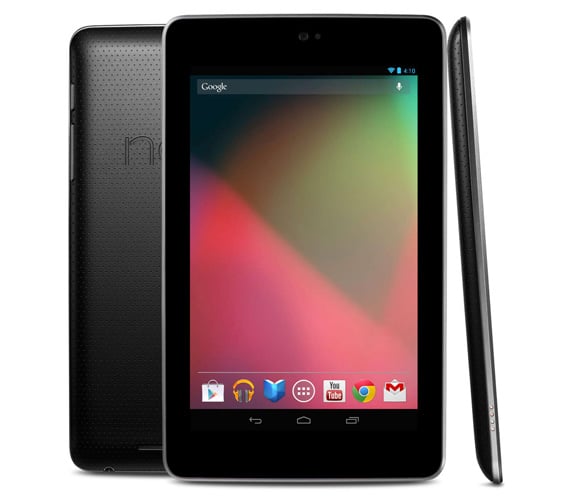 Of course, it's not all sweetness and light. There's no Micro SD slot or HDMI port, and nor does the Micro USB connector support MHL or On-The-Go. The device's refusal to charge from 1A power packs is a pain in the backside too. But as a Nexus 7 owner, I can't really pretend that these are more than peripheral niggles which have done nothing to spoil my ownership experience. With the new 16GB model replacing the 8GB version at £159, and the 32GB model now replacing the 16 at the two hundred quid price point, the Nexus 7 is now even more appealing.
Rating 85%
Price £159 (16GB), £199 (32GB), £239 (32GB + Wi-Fi)
Info Google Play
LG Vu

Odd. Bizarre. Strange. Peculiar. All adjectives that you could quite rightly use to describe LG's Vu thanks to it's 5in, 1024 x 768 screen. Big enough that you might not need a phone and a tablet, hence its inclusion here. That's a resolution that renders the screen and thus the entire device in 4:3, not something you expect in the widescreen world in which we live. But open up a web page, or a document or an article in any news reader you care to name and suddenly the wilfully perverse starts to make sense thanks to the bucketload of available screen space.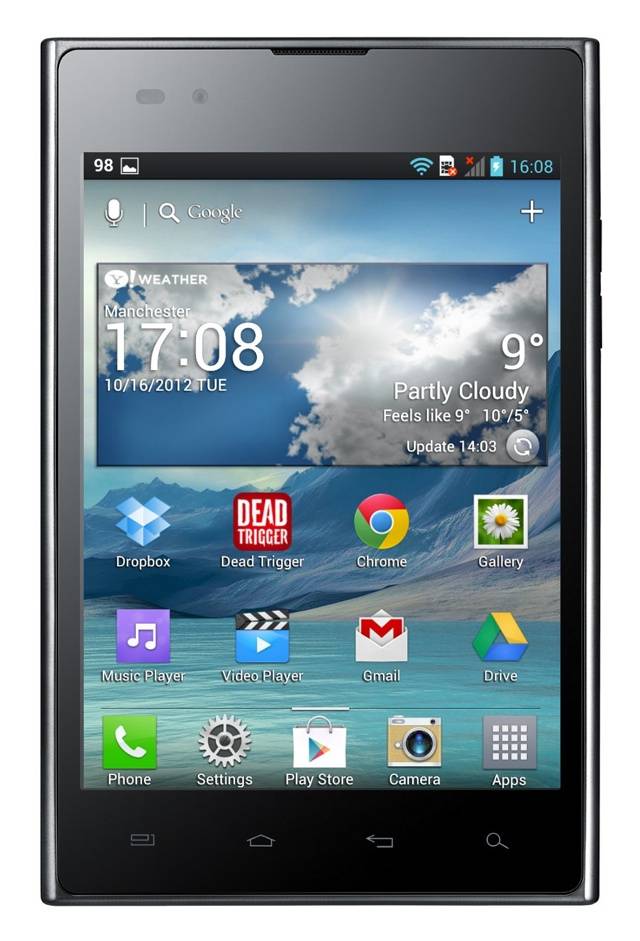 It's not the easiest of devices to hold or operate single-handedly thanks to it being 10mm wider than the already overly wide Galaxy Note 2 and there's no slot for the bundled stylus, though frankly you can live without that. The cherry on the cake is that the Vu - all Tegra 3 and 32GB of it - is yours for under £350 which is one hell of a bargain no matter what aspect ratio you look at it in.
Of all the gadgets I've reviewed this year, the Vu is the one I've least wanted to surrender.
Motorola Xoom 2 Media Edition

The Xoom 2 ME may be nigh on a year old but in that time the price has dropped from well over £300 to less than £200 so it joins the Playbook in the 'better now than then' category. With its unique 8.2in, 1280 x 800 screen it strikes a handy compromise between 7in portability and 10.1in usability. The ridiculously long-awaited update from Android Honeycomb to Ice Cream Sandwich 4.0.4 has finally arrived, though I wouldn't suggest holding your breath for Jelly Bean.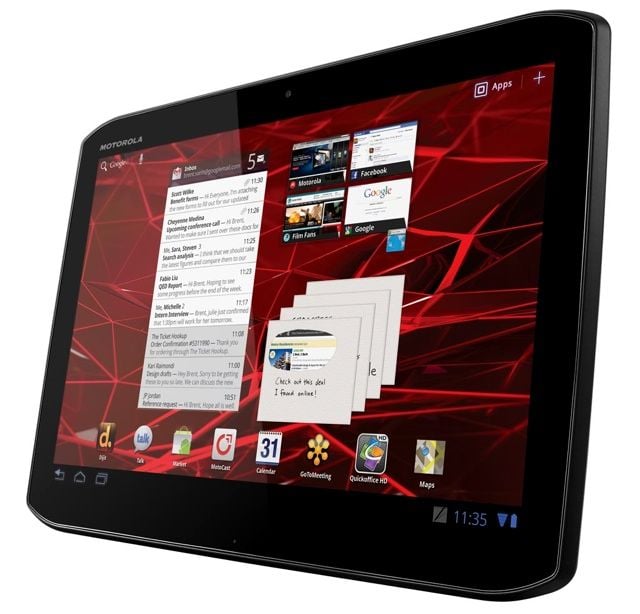 With a dual-core 1.2GHz TI OMAP 4430 chip and 1GB of Ram, the Xoom ME isn't the most powerful thing around but I suspect it will do quite nicely for most users, as will the 16GB of un-expandable storage. If you need a tablet with a decent resolution main camera, the Xoom has you covered with a 5Mp snapper at the back, as well as a 1.3Mp webcam at the front. It also has an excellent set of speakers. At 388g it's light for its size, well made and comfortable to hold thanks it measuring only 8.9mm front-to-back.
RIM BlackBerry PlayBook

At the time of writing you can pick up a 16GB Wi-Fi PlayBook for £109 or get one thrown into a contract deal with a BlackBerry smartphone for less than £21 a month. There's no cheaper way of experiencing the joys fondleslabbery and don't be put off by the fact that it was an overpriced hound of a device when first released. Granted the apps and e-mail side of things sucked but the tablet, with its 7in, 1024 x 700 screen, dual-core 1GHz CPU and 5300mAh battery wasn't a bad old hector.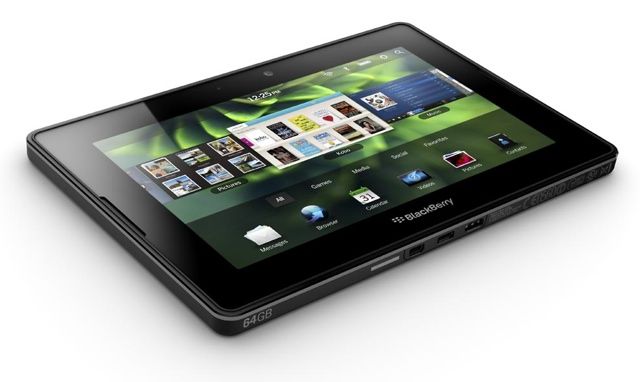 Software updates - most recently to version 2.1 - have made the PlayBook a much more useable device than it originally was and the adoption of a facility to run certain Android apps now means there is more in the App World store than an echo and a crushing sense of loneliness. The PlayBook is one of the few tablets that continues to run Flash after RIM decided to continue to support the plug-in after Adobe dropped it like a hot brick, and the swipe-based UI is a pleasure to use.
Rating 70%
Price £109
Info RIM
Samsung Galaxy Note 2

When I reviewed the Note 2, I came to the conclusion it was the most complete digital communications device available. Since then nothing has caused me to change that opinion. Along with the LG Vu, the Note is aimed at those who only want to carry one device that can fulfill the role of both tablet and phone. And covet the Vu though I do, if price is no object the Note 2 is without doubt the better device to fulfill that role, having power, style, performance and screen acreage to excess.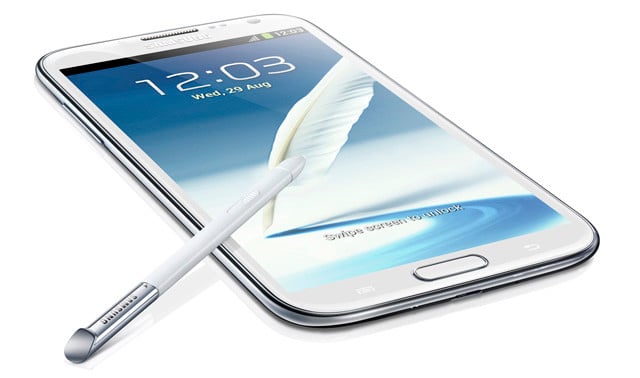 Dominating proceedings is a 5.5in, 1280 x 720 AMOLED panel which is frankly all the screen you need unless your requirements demand something much, much larger. You also get a manly battery, a curvaceous if plastic body and a truly bewildering amount of extras added to stock Android. Pride of place goes to the digital pen, which lets you indulge in all manner of jiggery pokery and handwriting recognition that actually works. The Note 2 is why Apple is getting worried by Samsung - and there can be no higher accolade.
Sony Xperia Tablet S

Since burying the Ericsson brand in a shallow grave, Sony has got its mobile act together in a serious way. Its Xperia phones are coming out of the woodwork and most are pretty good, while the tablet member of the family offers an interesting halfway house between shackled media consumption devices like the Nook and Kindle and those dependent on Google's still far from perfect - in the UK, at least - Play Store, thanks to Sony's own Entertainment Network and Reader Store.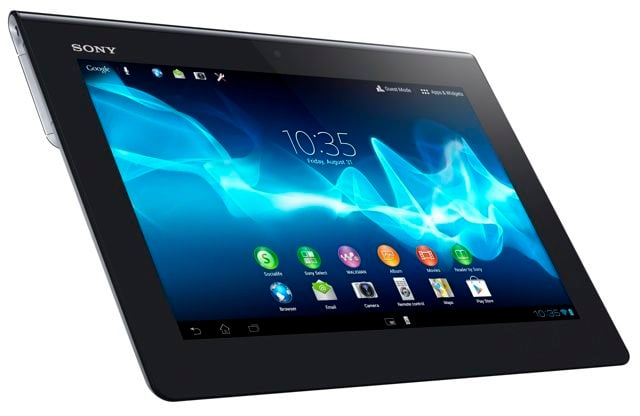 With it's 9.4in, 1280 x 800 IPS LCD display, Micro SD card slot and 8Mp main camera - granted I don't know who uses the rear camera on a tablet, but like a condom better to have one and not need it than the other way around - built-in universal IR remote control and a brace of excellent speakers, you get a lot for your money. With prices ranging from £329 for the 16GB Wi-Fi tablet to £429 for the 16GB 3G via 32 and 64GB models the Xperia Tablet range has something for everyone and isn't bad value either.
Rating 80%
Price £329 (16GB Wi-Fi), £379 (32GB Wi-Fi), £429 (16GB 3G & Wi-Fi), £449 (64GB Wi-Fi)
Info Sony