Original URL: https://www.theregister.co.uk/2012/11/03/sony_kd_84x9005_84in_4k_led_tv_review/
Sony KD-84X9005 84in ultra-HD TV review
4K picture, £25k pricetag
Posted in Personal Tech, 3rd November 2012 08:00 GMT
Huzzar! The resolution revolution is finally underway. Sony's 84in KD-84X9005 is the first 4K consumer television to herald a seismic change to the consumer electronics and broadcast landscape. Look beyond its stratospheric price tag – all that expensive R&D has to be recouped somehow – and you'll find a siren of a screen capable of ground-breaking image quality.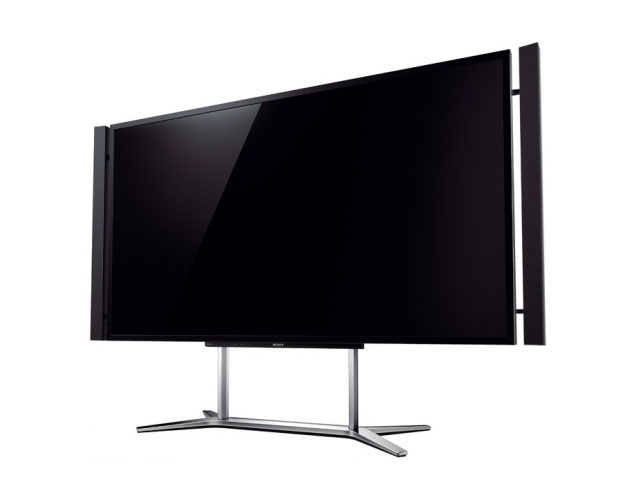 Vive la resolution: Sony's KD-84X9005 84in 4K Ultra High Definition TV
Sony president and CEO Kaz Hirai declared it "a breakthrough TV product" when he did the unveiling at IFA, and he wasn't exaggerating. The KD-84X9005 begins shipping in the UK from December, exclusively available from posh corner shop Harrods.
The killer caveat is that there's no native 4K content commercially available to watch on it. To get around this and help us evaluate the set, Sony ponied up a PC with bespoke 4K content. This largely comprised scenic shots from assorted picturesque towns and villages, plus a video performance of the Berlin Philharmonic recorded on Sony F65 CineAlta 4K digital cinema cameras. All very tasteful.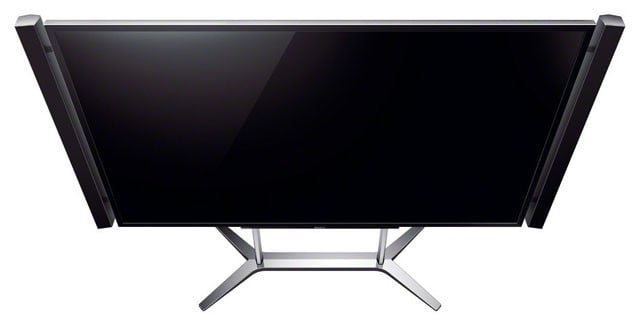 Short on content, big on R&D
It'll come as no surprise to learn that when fed this full-fat 4K the screen explodes with detail. Indeed, spotting image minutiae quickly becomes addictive. With four times the resolution of Full HD, 4K enables even tiny objects occupying just a few inches of screen space to be held in stupidly sharp relief.
Such clarity proves particularly compelling with digital stills. While 4K movies remain the preserve of mastering suites, we all have photography able to benefit from being viewed large and sharp. Native 4K video content will come, of course, most likely courtesy of HEVC (High Efficiency Video Coding), the long-term replacement for H.264.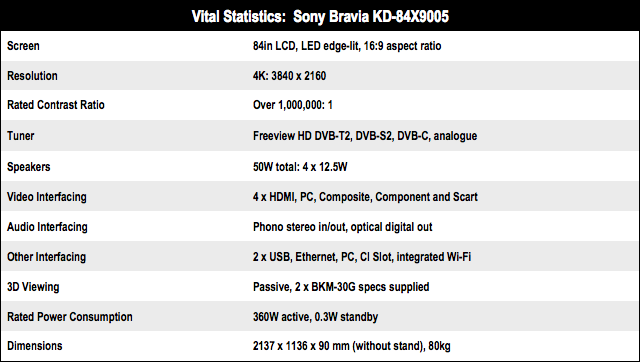 Breaking code
HEVC is so powerfully economic, NHK is planning to use it for 8K TV transmissions at the turn of the decade. HEVC will almost certainly be the codec behind the first Astra 4K test satellite channel – due for launch in 2015 or thereabouts – and it'll probably fuel the next iteration of Blu-ray too.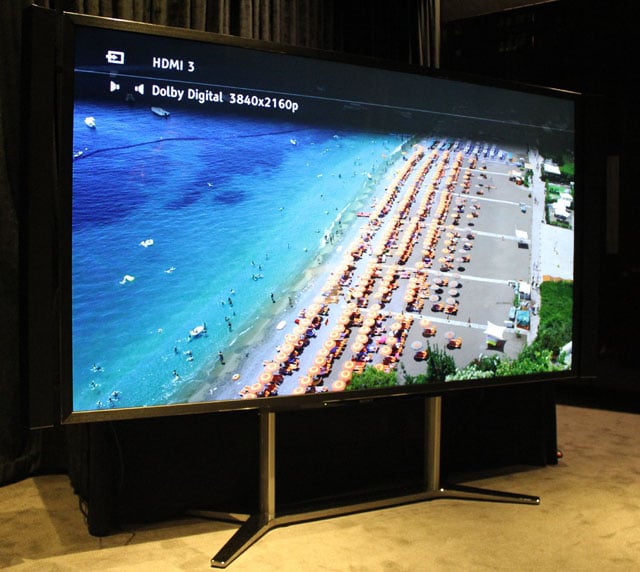 Check out that resolution notification
Until then though, all eyes remain on how well the KD-84X9005 handles today's 2K material. Processing grunt for this task is provided by proprietary silicon. Sony's new XCA8-4K chip partners the duo which currently make up the brand's X-Reality PRO processing team. Just as they do on regular Full HD BRAVIAs, this pair tackle noise reduction and Full HD upscaling, while the newbie is given the job of deciding how best to upscale to 4K, using a Pattern Analysis algorithm database.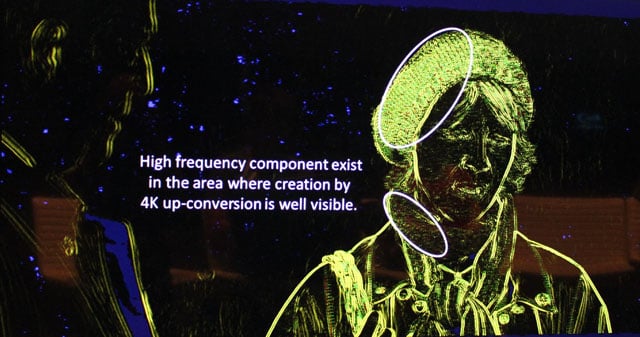 Sony image information revealed by Fast Fourier transform – click for a larger image
Crucially this 4K processor is able to detect and exploit any residual high frequency information lingering in a Full HD signal, be it from Blu-ray or HD TV broadcast. The resulting interpolation can give results uncannily similar to native 4K. This high frequency bunce is found in material originally shot on 4K cameras, or content scanned at 4K resolution. Sony engineers tell me there's a lot of it about.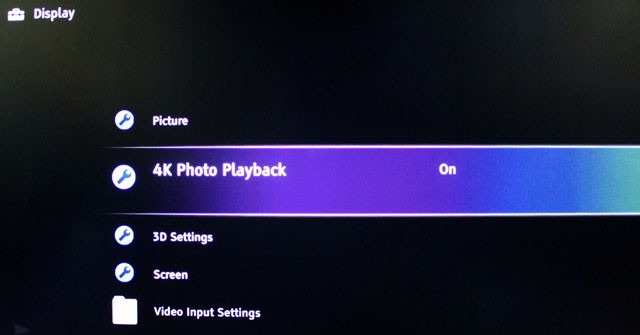 Picture perfect: Stills never looked better on an 84in panel
Marvel Avengers Assemble is just one of many modern movies on BD to benefit. On this ultra HD screen, Tony Stark and pals have extraordinary depth and visual sparkle. Even a dowdy plodder of a flock like The Tourist has extra eye-candy to reveal. Flicking between processed and unprocessed feeds reveals clear benefits. Textures and tones definitely appear more realistic.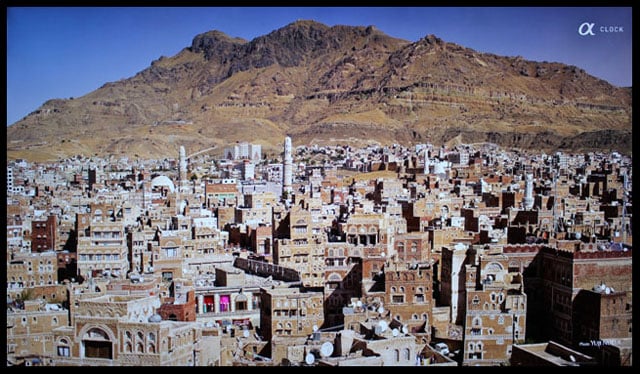 4K screen of a digital still image – click for a close-up
If there's no residual high frequency information in the signal, perhaps because the film was shot or scanned at 2K, or its origins are altogether more modest, the XCA8-4K chip doesn't attempt to do much of anything. The image is remapped to 3840 x 2160, but ultimately looks much the same as it does on a Full HD display.
Passive viewing
4K also helps 3D. This is the first Sony TV we've seen to embrace Passive, rather than Active Shutter, 3D. Sony quietly sneaked a few Passive HD TVs out into the Chinese market at the beginning of the year, following a panel acquisition deal with LG Display, but it has been keeping mum about its broader plans.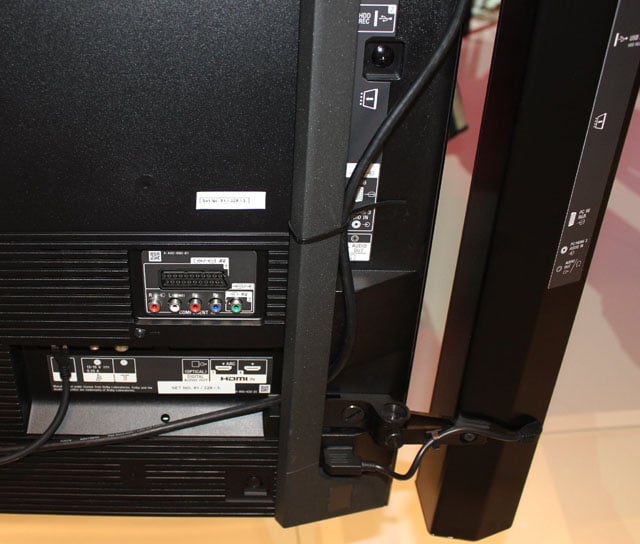 Scart on board – how quaint
In the context of 4K, Passive becomes extremely interesting. In fact, the quality of 3D delivered by this monster sets new standards. Because it uses inexpensive polarising glasses it has none of the flickering problems associated with expensive shuttering spectacles, while the extra resolution means stereoscopic images play out at Full HD resolution. The result is the best 3D you'll see outside of a commercial theatre – indeed, it may be better because of the improved brightness.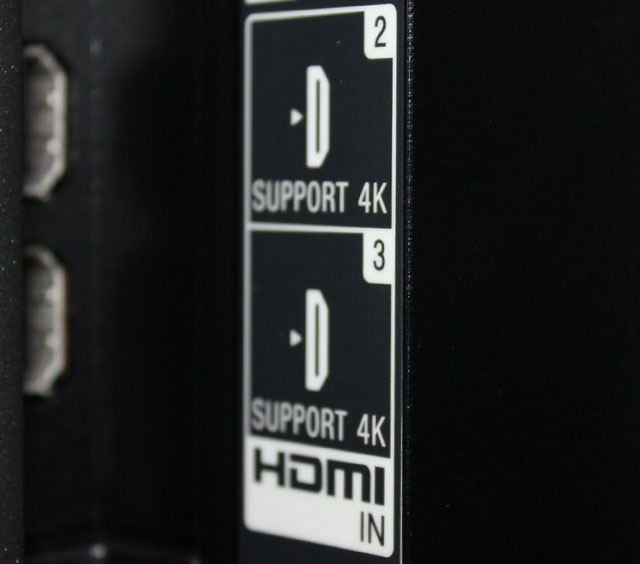 4K ready HDMI
Where I feel Sony has dropped the ball is not with picture processing or design, it's with the user interface of the KD-84X9005 itself. The TV has exactly the same GUI found elsewhere in the brand's range – and, frankly, it doesn't look that great scaled to this resolution. Text is jaggy and the whole thing has a bleary appearance which rather undermines the raison d'être of the set. I don't begrudge Sony the wallet-numbing price point, but I do feel shortchanged that it hasn't invested in an ultra-HD UI to really show what this screen is capable of.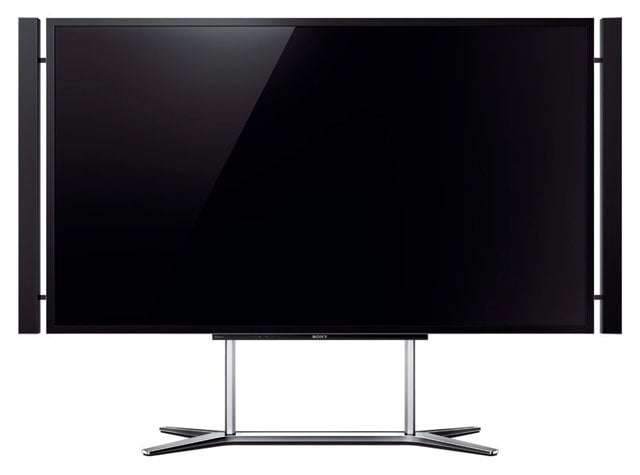 Coming to a living room near you, if you're prepared to pay... or wait say, five years or so
Verdict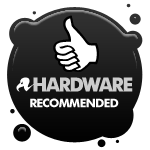 As a statement piece, the Sony KD-84X9005 is something else. It's beautiful to behold and able to drop jaws to floors when graced with the right source material – and that includes vanilla 2K content. The football fraternity and Hollywood creatives should lap this thing up. Early adopters too – it's out this December – this is the best you can get until LG's similarly priced 84LM960V goes on sale and, as such, it seems unfair not to give this Sony a recommended award for its sheer technical prowess. For the rest of us, it's probably best regarded as an elaborate signpost to where TV makers want to go over the next five years. I don't know about you, but I'm well up for the journey. ®
More TV Reviews

LG
55LM960V
Ten... monster TVs
for all budgets
Toshiba
Regza
46YL863
Ten...
smart TVs
Philips
46PFL9706T