Original URL: https://www.theregister.co.uk/2012/10/30/review_game_world_of_warcraft_mists_of_panderia/
World of Warcraft: Mists of Pandaria review
Paw choice?
Posted in Personal Tech, 30th October 2012 08:00 GMT
Review A couple of years ago I was addicted to Farmville and I've always had a soft spot for Pokémon. As much as I hate to say, it the Mists of Pandaria is coming over all Pokéville 2. Everyone is battling minipets or farming, which all feels a bit twee but I can't deny it's also extremely enjoyable... except when I see my baby polar bear bashed to death by someone's mini robot.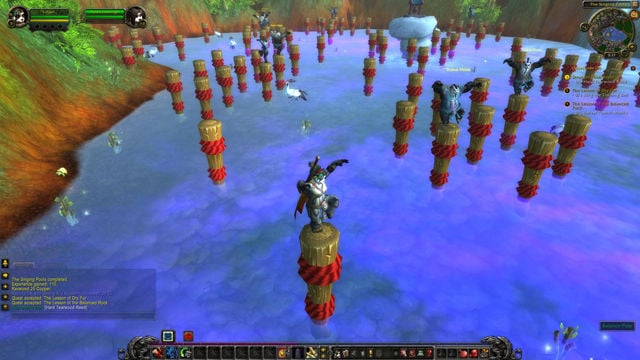 Pole dancer
Whether starting a Panda monk or levelling my Tauren to 90, there is a whole world of new content to explore. It's just a shame that right from the beginning, it all just feels and looks tired, leaving me yearning something exciting and surprising – did someone say Guild Wars 2 ? Indeed, a 30 per cent drop in sales from the last expansion indicates Blizzard needs more than just pandas to keep this franchise going.
Shrouded in mist for 10,000 years to escape the First Sundering, the Isle of Pandaria has been discovered and the new race, the Pandaren, are caught between the Alliance and the Horde.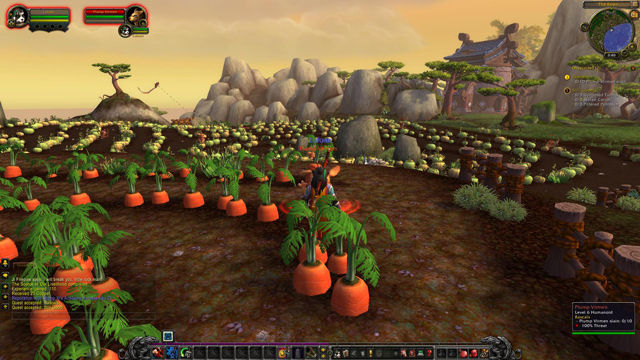 Bugs Bunny's heaven
It's not till level 12 that I choose sides and head to Orgrimmar – just call me bad panda. To be able to play a Pandaren monk as a class, I have to buy the expansion, while I can play a Panda without showing Blizzard the colour of my money. Apart from the one sore point, namely the monthly pay to play fee.
Pandaren Lore is complemented by quests, scrolls and objects scattered around this rich and fertile new landscape. The no-fly zone at the start of this expansion means I have to explore step-by-step (or yak-by-yak). No bad thing, as this encourages a sense of excitement while getting to grips with this large, living and breathing (literally) island.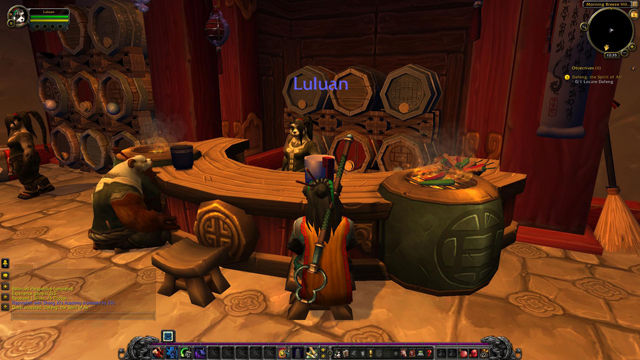 Gimme a beer or I'll get bitter
Now here's where I would talk about the pretty-pretty – all subtle cherry blossom, jade bamboo shoots and Miyazaki makeover – but it just makes me sad to mention it. Yes, the Jade Forest shines but, ultimately, it's not as visually stunning as GW2.
Panda to the audience
Playing a Pandaren monk Windwalker is marvellous. I come over all Bruce Lee, using my body as a weapon in hand-to-hand combat, as well as wielding the usual trusty daggers and staves. Being a hybrid class, I get to heal, tank and DPS making me slightly fluffy – I mean, overpowered. But if I'm honest it wasn't long till I re-spec'd as a Brewmaster, as I liked the idea of getting drunk and setting stuff on fire with my flamebreath.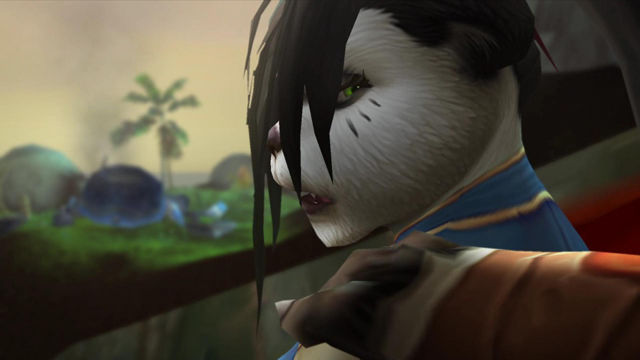 Hold shoulder
Talking of fluffiness, there was a time where someone showing up meant tears before bedtime, as they would usually steal my mobs. Perhaps everyone has been playing GW2 as there's a definite culture shift and it seems everyone is happier to help out and be friendly. Maybe it's just everyone is so happy to have some new content after an eleven month dry spell.
Dispatching my level 85 Tauren hunter on a boat to Pandaria – with the accompaniment of many an epic cut scene – was thrilling but it was being a able to play a new race that makes this expansion a special experience. I started a Worgen in Cataclysm, but somehow it just wasn't the same. Boat battles aside I also managed to pick a sexy new pet prowler.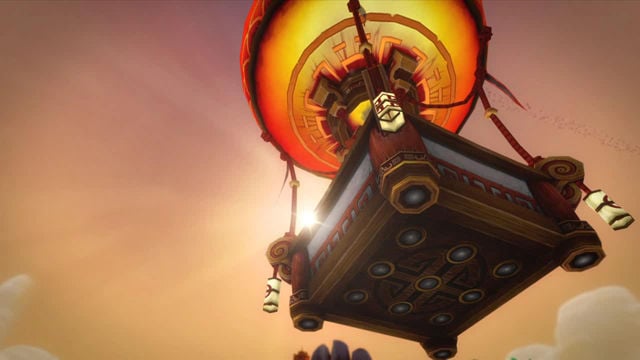 Cloud management
It's certainly evident that Blizzard has thought about how people play in different ways and has tried to accommodate that. Side games and a varied questing experience do away with the linear feel of Cataclysm's questing.
But behind every fluffy black and white fat bum, is a daily grind. The limit of daily quests has been removed and the only restriction is how much time you want to spend alone doing the truffle shuffle.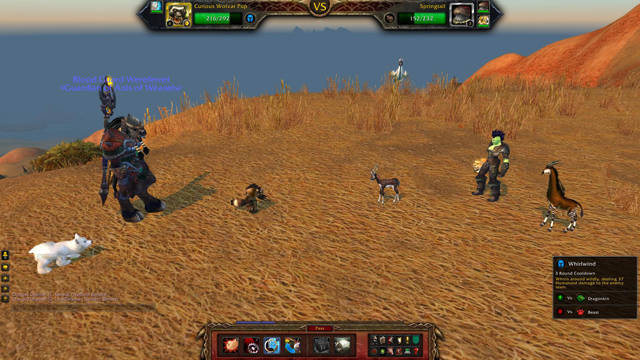 Auf wiedersehen, pets
I am addicted to turn-based pet battles, which is, yes, I admit it, just like playing Pokémon. And I have to confess that I actively look at the mini map as I fly over new zones for pets I might want to capture and level. Looking out for the elusive 'rares' is now my day job.
Farmer meth
The Tillers are peaceful farming Panderan who add a new Farmville/HarvestMoon element to the expansion. After a quest chain, that involves far too much rock bashing, these fatties introduce me to growing veg, which can be quite lucrative, as well as fun and addictive. As I write, I have my alts farming carrots day and night, while I take turns in levelling them. It's true, I'm the chick who stares at goats.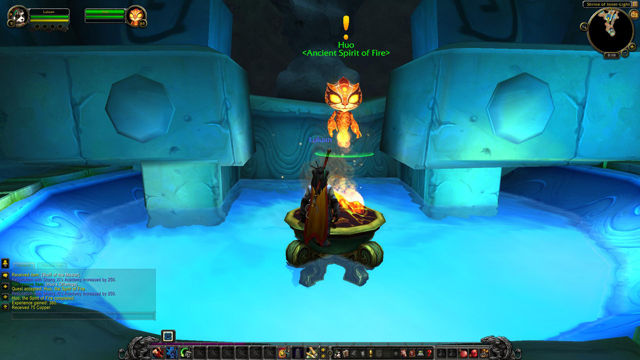 Cat scan
In the Mists of Pandaria PVP is expanded with two new Battlegrounds. The Silvershard Mines is fast and fun and involves catching mine carts and needs teamwork and strategy.
The Temple of Kotmogu is a fight over four orbs, which you need to camp to score points. So far, I have one word to describe it: chaos. The only things that save me getting lost in the mêlée, are some lightning fast reflexes and screaming orders over chat.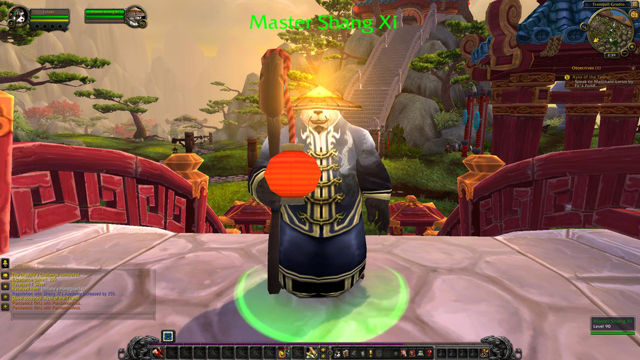 Shang looks high
With the introduction of Challenge Mode, it's now all about timing for hardcore gamers. Five man dungeons on crystal meth. Killing bosses in the quickest time possible.
Dungeons are all about the funny, as the first Stormstout Brewery showcases Blizzard's ability at humorous killing floors. "Oh no, not the alcomohol, you damn monkeys!" I haven't reached the End game content yet, but the three new raids and six additional dungeons are something I am looking definitely forward to.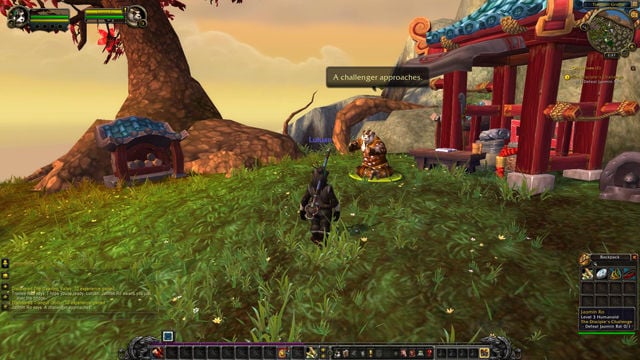 Fight cub
Verdict
Over time I grew rather disappointed with Cataclysm. By contrast, as an expansion, the Mists of Pandaria is more imaginative, exciting and just plain alive. That said, the graphics engine and the general feel of the game is becoming dated when compared to innovative young upstart like GW2. Luckily, the lighter more humorous tone – combined with pet battles and Pandas – prevent the Mists of Pandaria from becoming tedious or unbearably predictable. It's entertaining, but I'm not sure where Blizzard can go next or how it can justify my monthly pay to play money for what amounts to, old rope. ®
More Games Reviews

Guild Wars 2
Darksiders 2
Lollipop
Chainsaw
Ghost Recon:
Future Soldier
Max Payne
3