Original URL: https://www.theregister.co.uk/2012/10/25/renault_clio_mk_4_rlink_android_ui_hands_on_preview/
Renault Clio IV and R-Link Android console hands-on preview
Behind the wheel with the Google-based in-car system
Posted in Science, 25th October 2012 11:03 GMT
To say Renault needs the new Clio to be a hit is an understatement. With its non-'leccy UK range now pared back to just Twingo, Clio, Megane and Scenic, Renault needs the new Mk. IV Clio to sell in greater numbers than the MK. III, which if not a bad car was a little vin ordinaire.
Even after just 48 hours of charging around the Italian countryside, the new Clio is quite clearly a very fine motor car. From looks to build to perceived quality, Renault has made a massive leap forward.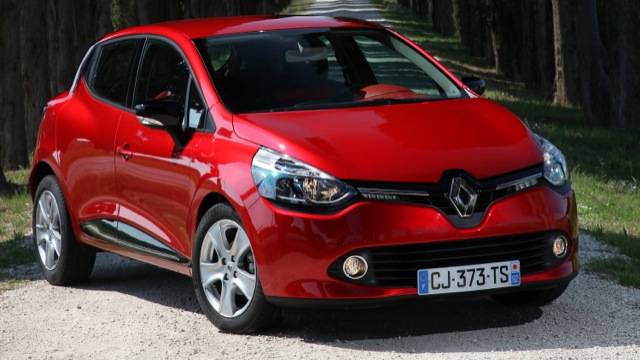 A massive leap forward for the Clio?
Unusually, the new Clio will only be available as a five-door. That's not a problem because it looks so much like a three-door that I spent a fruitless five minutes looking for the lever to move the front seat so I could retrieve my camera from the back before the coin dropped. In fact, the huge Renault logo on the nose aside, I think it the best looking car in the segment and by some margin.
As small cars go, it's both comfortable and spacious. Frugal too, thanks to a refined and willing new 900cc turbo three-cylinder petrol engine that can deliver 88mpg and emits only 83g of CO2 per km. It also handles very nicely, and thankfully sees the back of the cheap and nasty indicator alert noise that has bugged me in new Renaults for several years.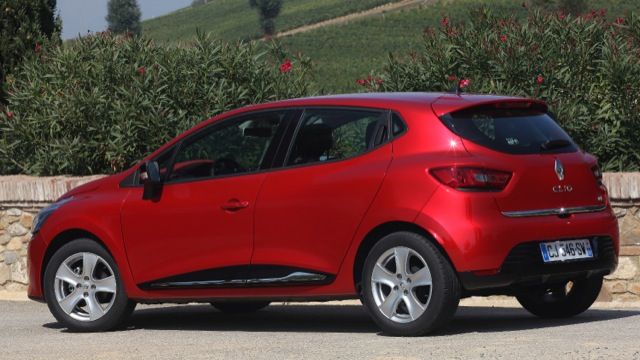 Only available in five-door form
If you prefer to drive an oil burner, the new dCi 90 is a superb example of the breed. Refined, powerful and with a torque band the width of the Pacific you can drive around in third gear all day if the mood takes you.
But good though the new Clio is, it wasn't the car that I was primarily interested in. No, I want to see the Android-based R-Link connected command and control system which is debuting on the Clio before it also appears in the cabin of the electric Zoe early in 2013.
I should point out that R-Link isn't wholly up and running yet. I got to play with it on a fixed demo stand and in a parked Clio. Neither rig was fully operational so I only got a taste rather than a three-course meal with apéritif and coffee.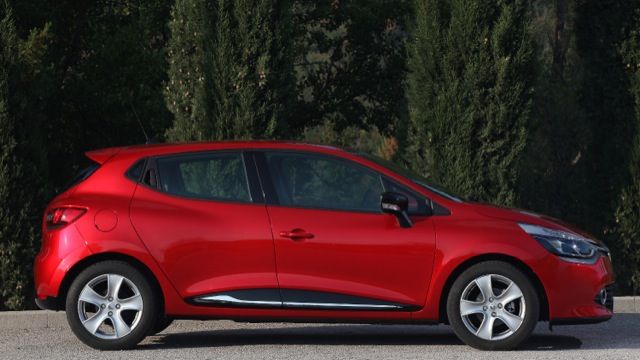 Lots of detail on the side
Renault is calling the 7in touchscreen front end of R-Link a tablet. This is a bad idea. R-Link may be based on Android, but it is not a Nexus 7 glued to the dash. With a resistive screen and a resolution of I'd guess at around 800 x 480, R-Link looks and feels like pretty much any other in-car satnav touchscreen interface. So much for PR hyperbole.
Google's OS in the console
As to what powers it, the best I could get from Renault was that it's a TI OMAP chip of some sort, which would have been my guess anyway. What has prompted Renault to call R-Link a tablet, and what separates it from the satnav herd, is that you will be able to download apps onto it from the R-Link Store to tailor its functionality to suit your needs.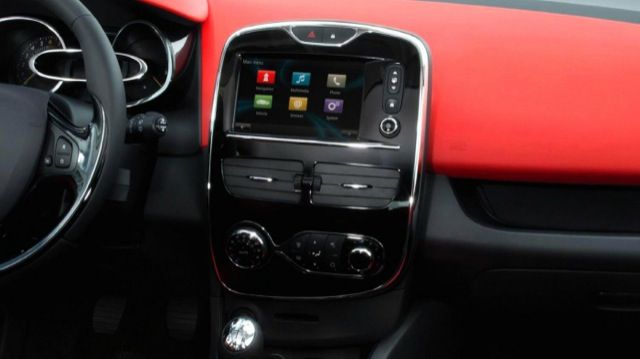 It's called at 'tablet' but it's not a Nexus 7 fixed to the dash
The initial range of apps will be limited to around two dozen largely due to Renault's understandable desire to ensure that they all have reliable voice command integration and work in a way that doesn't distract the driver and cause a shunt.
All R-Link content will be created and curated by Renault, and will only be available on subscription. To hear some journos howl when they heard the s-word, you'd think Renault had just shot their pet dogs, but it's not that unreasonable a move. After all, someone has to pay for the 3G data the apps will use.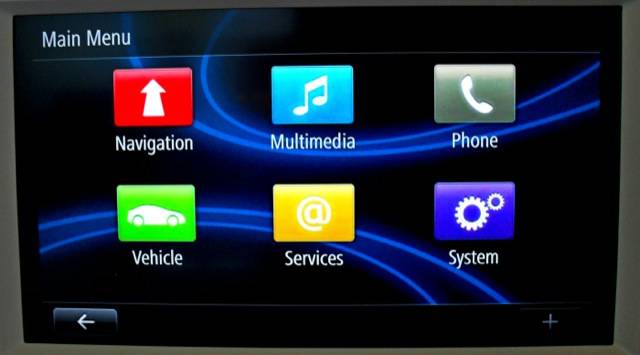 There's Android underneath but not on top
Exactly how much this will cost is still to be determined though what we do know is that in the UK Orange - aka Everything Everywhere , aka EE - will be hauling the data and that the first four data-hungry apps - Twitter and e-mail clients, a weather forecast and TomTom Live - will be bundled together in a starter pack that will be free for the first three months of ownership.
It's worth clarifying at this point that R-Link doesn't require you to cough up for apps and data - the basic TomTom navigation and multimedia system will work just fine without being connected to the web.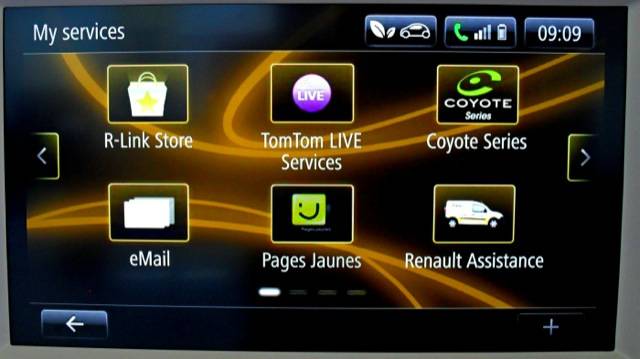 One car, one account, and no more
Something Renault has perhaps overlooked is multiple account support. Want the other half to be able to sign in to their account when using your Clio? No can do. Want to sign into your account when you're sitting in an R-Link equipped rental? Again, not a chance.
There may well be good reasons for Renault insisting that one car equals one user account, but it is keeping mum about them at the moment. Either way, I think this will limit the system's apeal.
My admittedly limited time with R-Link left me reasonably impressed. The Twitter and e-mail clients seemed to work well, and one app already demonstrates that Renault is prepared to let R-Link's hair down: a sound generator that pipes the engine noise of a selection of sporty or classic Renaults through the excellent standard-fit stereo.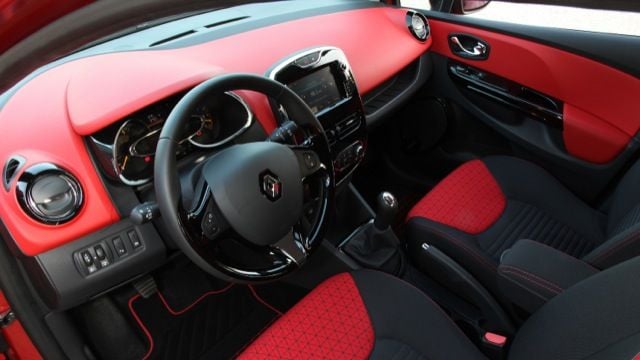 The Clio's cabin is a very nice place to sit
So, despite it manifestly not being a tablet on your dash, the system shows promise. And being app-based means it should be a darned site easier for Renault to keep it looking and feeling up-to-date over the lifespan of the vehicle than might overwise be the case. And all on a car starting at just £10,595 too. ®