Original URL: https://www.theregister.co.uk/2012/10/23/lg_vu_5in_android_smartphone_review/
LG Vu 5in Android phone-tablet review
Samsung's Galaxy Note 2 meets its Tegra 3-powered match
Posted in Personal Tech, 23rd October 2012 07:00 GMT
Mercedes vs BMW, Boeing vs Airbus, Asda vs Tesco: the world is full of directly competing commercial entities locked in a bitter struggle for market share. In Korea, Samsung and LG go head-to-head in much the same way, so it's no surprise that LG has cooked up a rival to Samsung's Galaxy Note.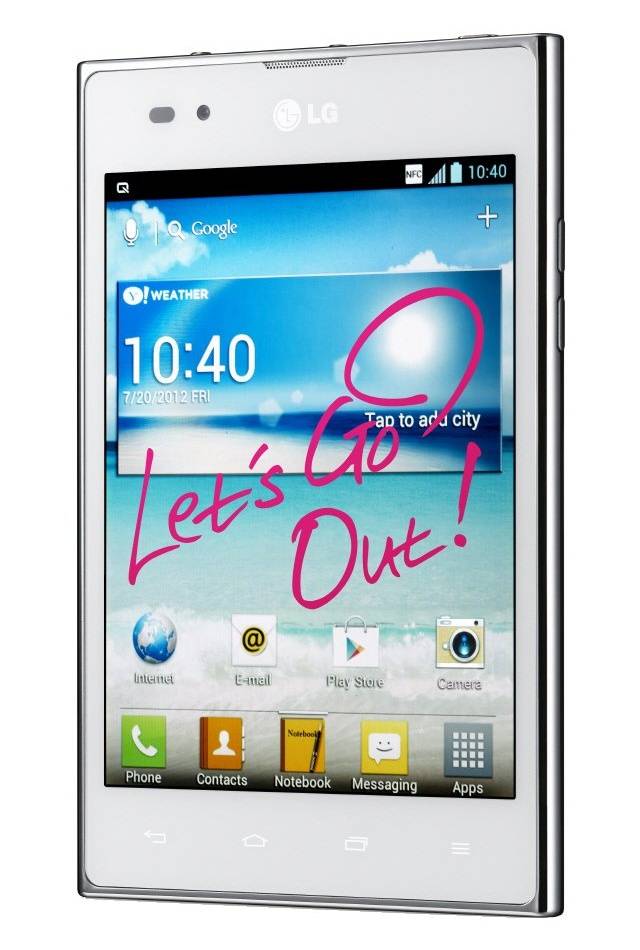 The LG Vu doesn't seem so odd at an angle...
Called the Vu, it's one of the weirdest devices I've ever clapped eyes or laid hands on, thanks to its highly unusual 5in, 1024 x 768 screen.
That large screen naturally has an impact on the Vu's physical size so while it may not be remarkably heavy, tall or thick it is very wide. At 90.4mm across the Vu is almost a full centimeter wider than Samsung's already broad Galaxy Note 2.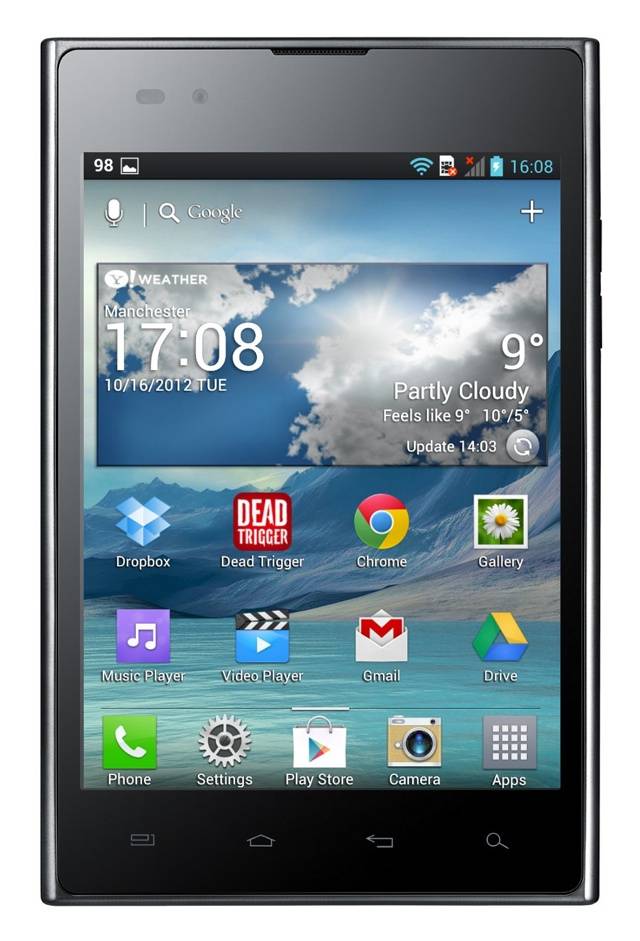 ...but face on, it doesn't quite look right
The Vu isn't impossible to hold comfortably to your ear for prolonged periods - I managed and hardly have the hands of a navvy - but the width is a factor you should keep in mind if you plan on using it in a primarily telephonic role and are a bit dainty in the prehensile extremity department.
And unless you have the thumbs of an orangutan, using it for most other things will often be a two-handed affair, just as it is with a 7in tablet. The reverse side of the coin is that the width of the display gives you a huge amount of room to play about with.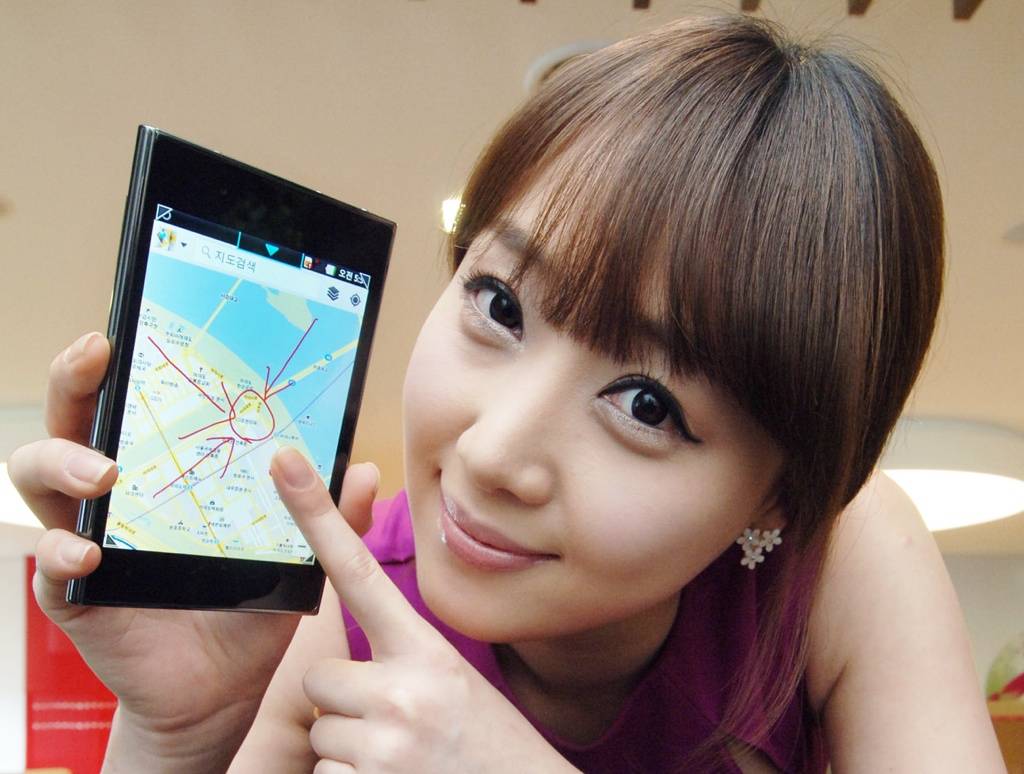 Sense of scale: LG Vu and chum
LG hasn't really done anything to take advantage of the extra screen width so the Optimus 3 interface overlaid on Android 4.0 Ice Cream Sandwich looks very much the same as it does on the LG 4X HD. It only ranges four icons across the display despite the fact an extra one would easily fit.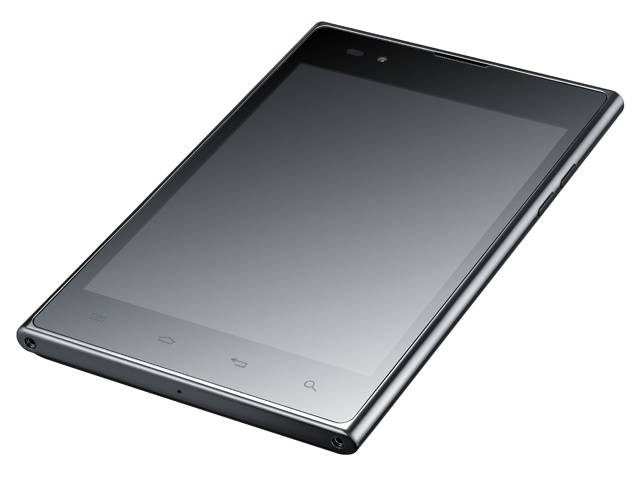 Will your thumbs reach across?
Aspect ratiocination
But when you launch a document in Drive, take a shufti at a web page in Chrome, fire up Navigation or open a book, everything looks a lot less cramped than usual. In short, it feels much more like a small tablet than a large phone.
Obviously a 4:3 aspect ratio screen is hardly ideal for watching widescreen video but the eye soon learns to ignore the black bars above and below so it's not a deal breaker. With a pixel density of 256dpi and using IPS technology, the screen is a crisp and colourful as well a big one. It's bright too. LG says the panel's luminescence is rated at a maximum of 650nits which is 50 more than the Asus Transformer Prime manages in eyeball-searing Super-IPS mode.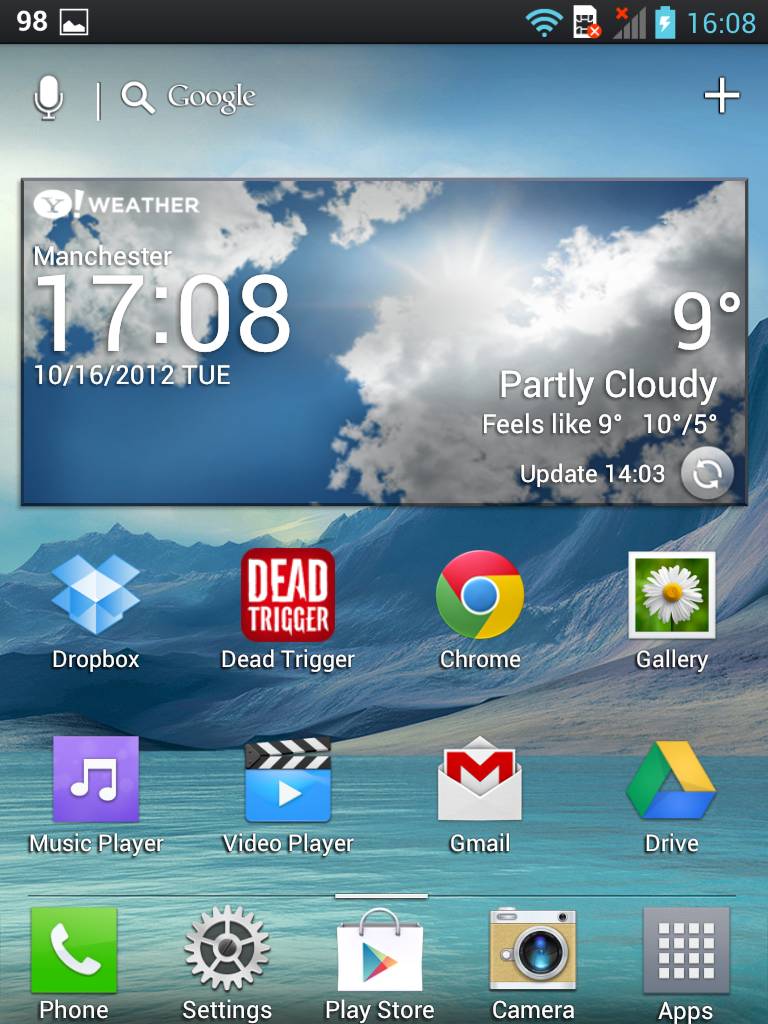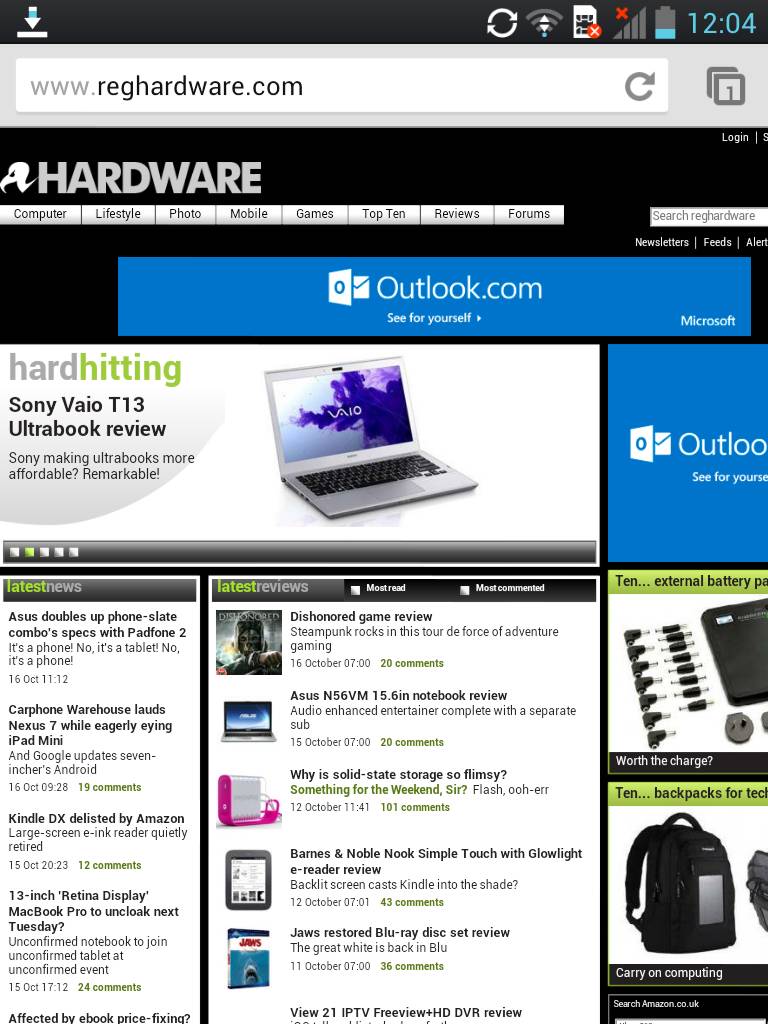 The home screen and Chrome on the LG Vu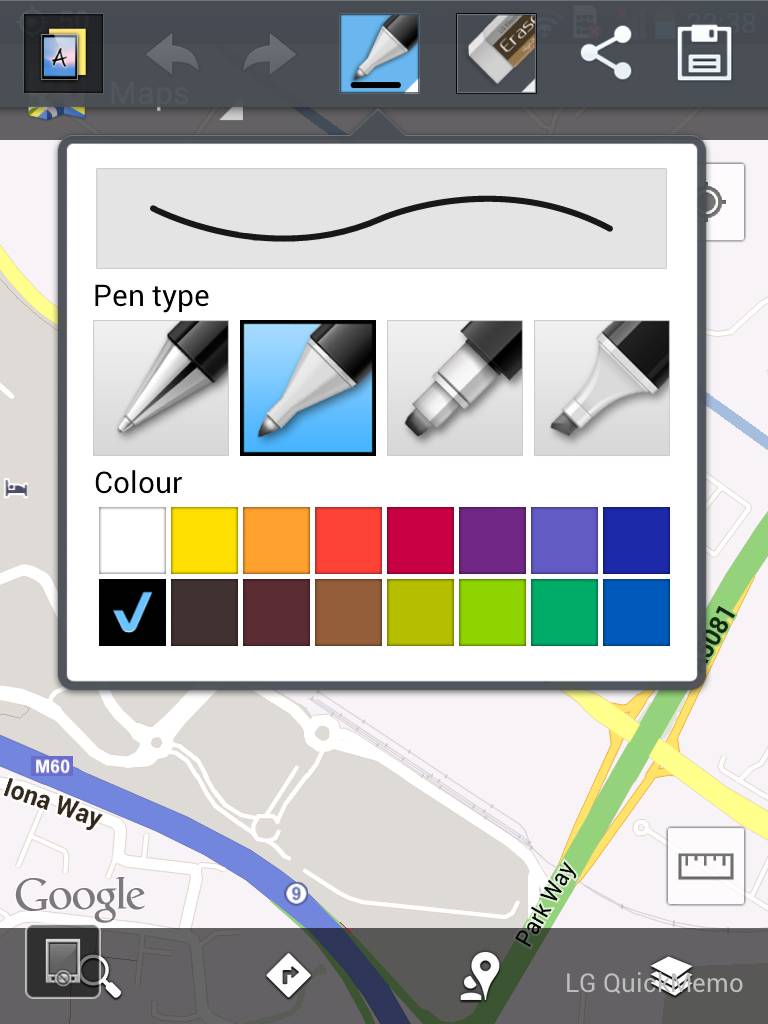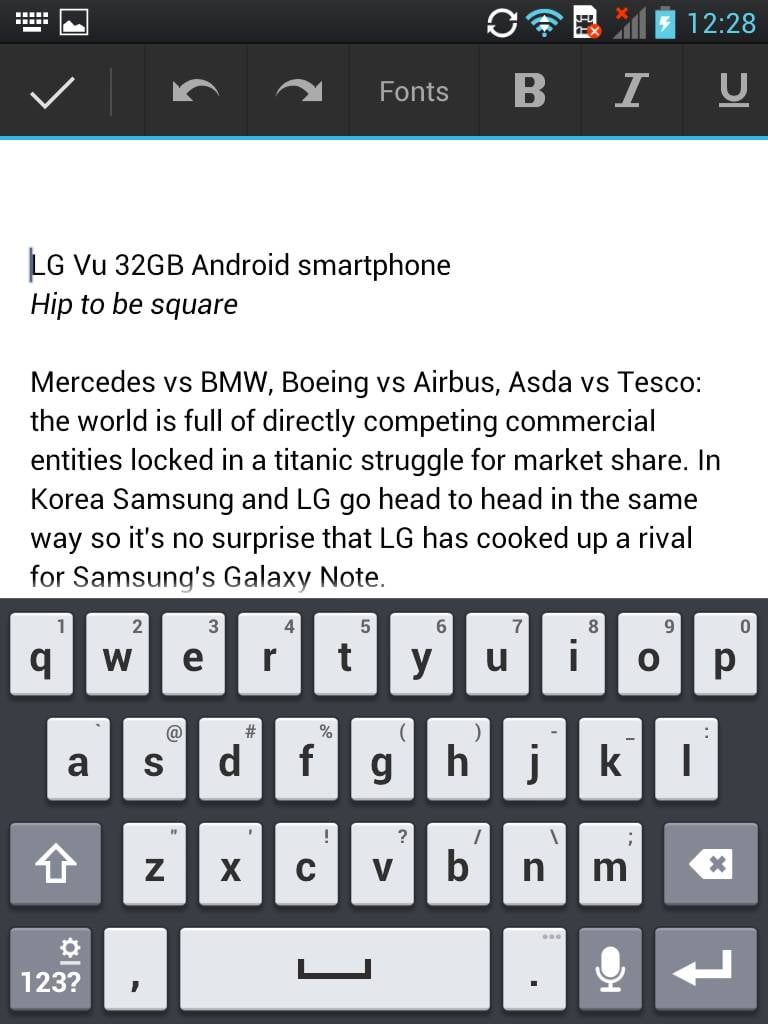 QuickNote and Write
I was expecting to encounter a fair number of apps that wouldn't play ball with the Vu's unusual screen but all the apps and games installed on my Desire HD worked a treat. If you do come across an app that looks wonky a press-and-hold of the home key will render the app in its native aspect ratio.
One word of caution for gamers: while the aspect ratio change worked with Dead Trigger, the touch-sensitive control areas stayed where they were on the screen at 4:3 rather than moving to suit the revised layout. The game played well in 4:3 but everything looked a wee bit stretched.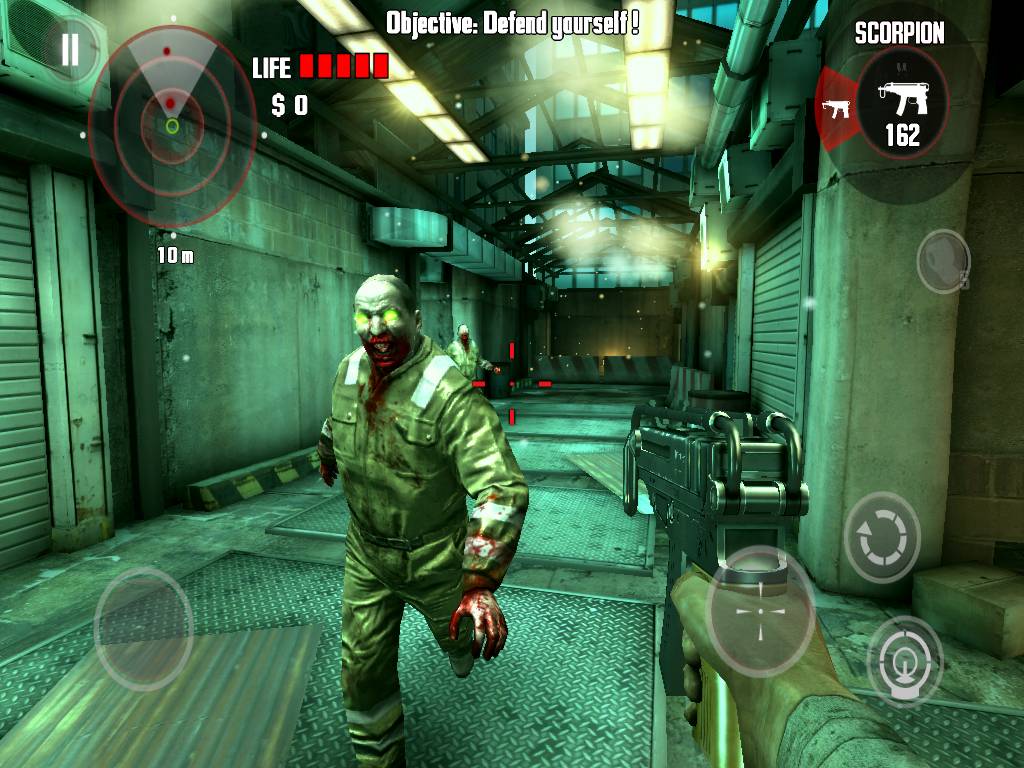 Stretching the imagination: Dead Trigger on LG Vu
There's a lot to like in the physical design. The body is very solid and the rear pleasantly textured. The micro USB slot at the top is concealed by a funky chrome sliding door. The Vu takes a micro Sim card, has a fixed battery and a brace of very decent cameras - 8Mp at the back, 1.3 at the front.
LG has carried over some handy tweaks and enhancements from the 4X HD, including the excellent video player and QuickMemo, which lets you make handwritten notes and take screen grabs and doodle on them - it's answer to Samsung's S-Note.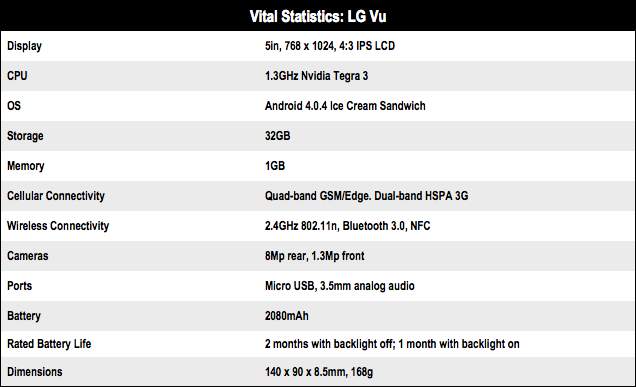 Hip to be square?
The QuckMemo app and the rather generic capacitive stylus is nothing like as all encompassing a partnership as the S Pen system fitted to the Galaxy Note 2 - there's no handwriting recognition, to start with - but it does let you perform many of the same basic tasks.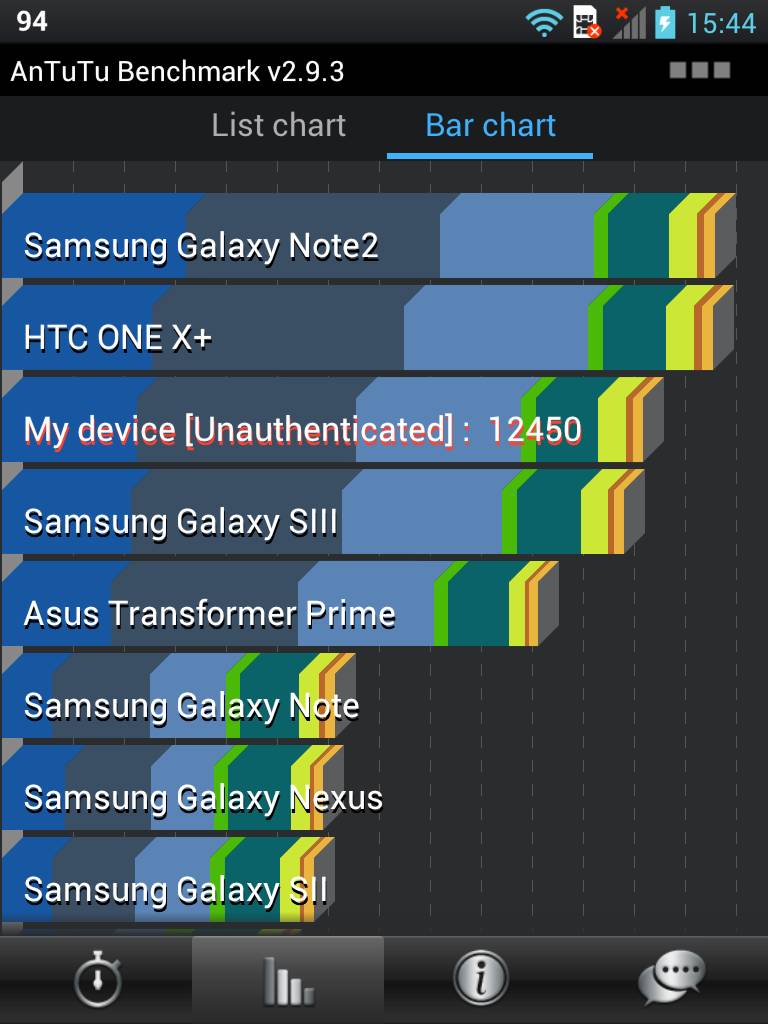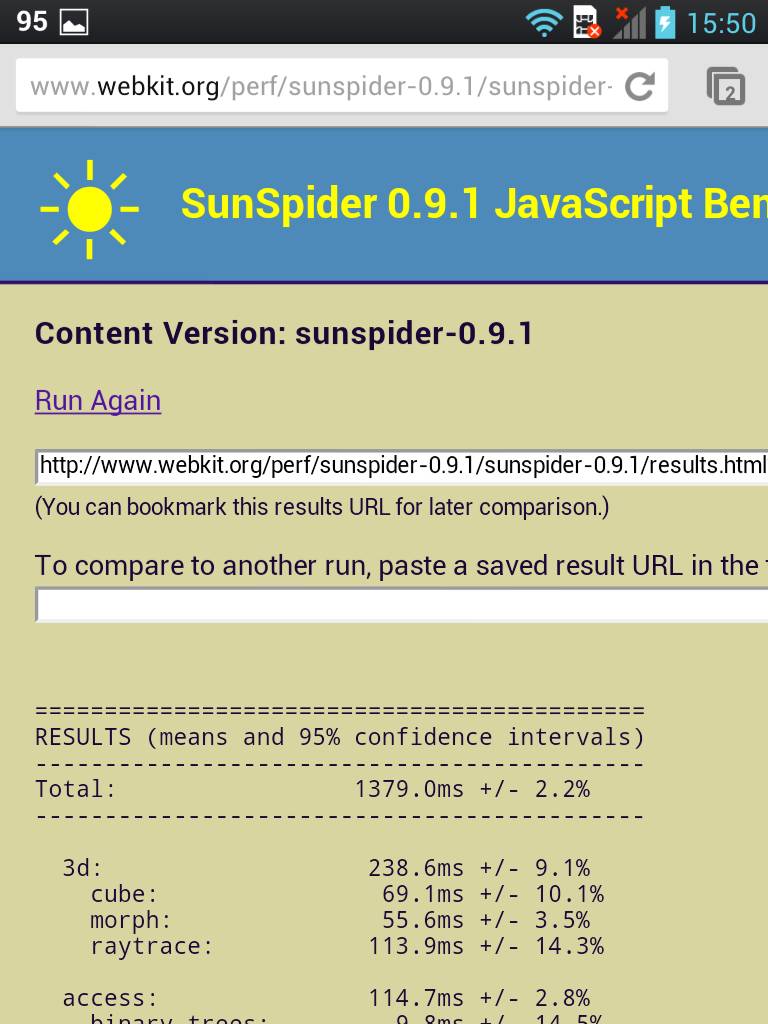 Goes like stink: Antutu and SunSpider numbers
The version of the Vu that has washed up on Blighty's shores contains a 1.3GHz quad-core Nvidia Tegra 3 rather the 1.5GHz dual-core Qualcomm S4 chip found in Far East models. The downside is no LTE support, the upside is that it goes like a scalded cat.
The Vu doesn't have a MicroSD card slot but with 32GB of built-in storage it's an omission I can live with. Something you may not be able to live with is LG's lamentable record in rolling out updates.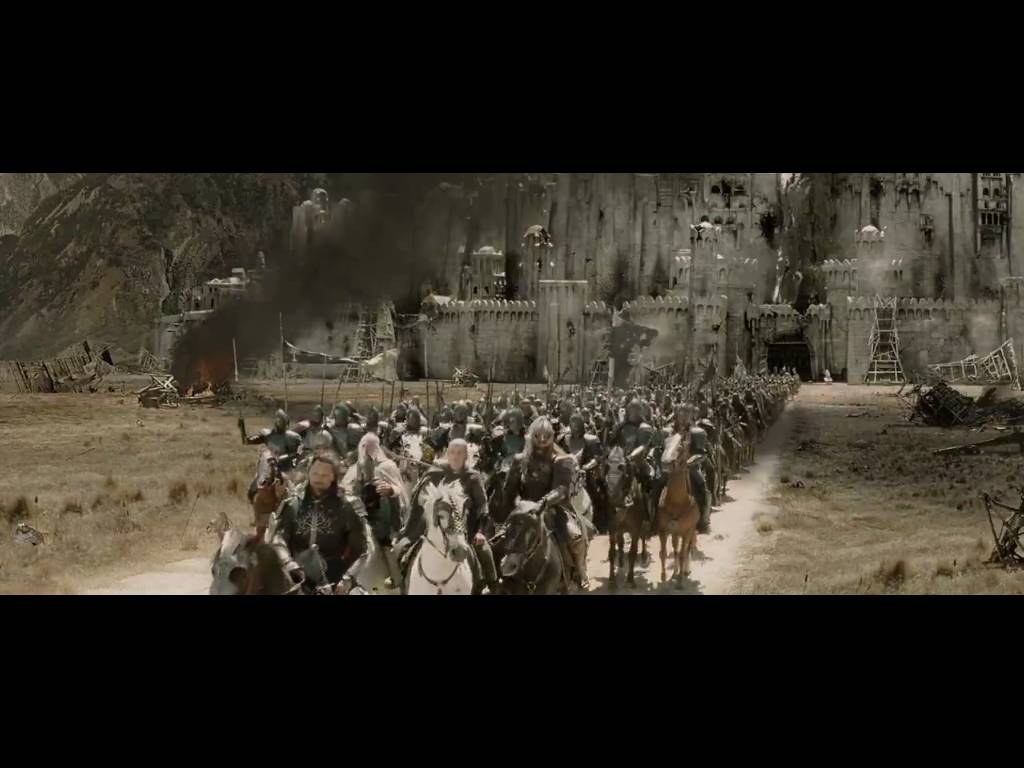 Film fans, you don't mind a few black bars do you?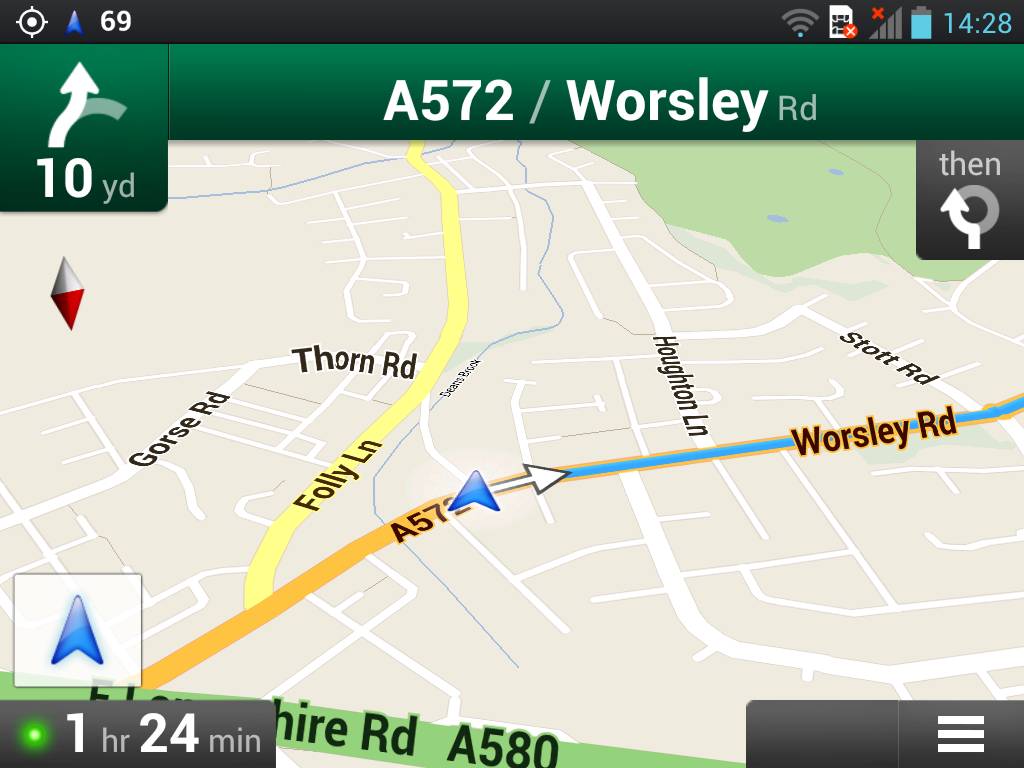 Sat nav users will love the Vu's screen
Like the 4X HD, the Vu has battery made using SiO+ 'silicon monoxide plus' chemistry which gets more juice into a given size than a standard Li-ion cell. LG could have taken more advantage of this - the 2080mAh battery will only get you through a day and bit rather than the two and a bit days the Galaxy Note 2 can deliver.
The last thing to mention about the Vu is the price. Unlocked it's yours for £350, which is the best part of £200 cheaper than an unlocked Galaxy Note 2. That makes it something of a steal in my book.
Verdict
The Vu is an idiosyncratic device that many folk will dismiss out of hand for its odd shape. But in its defence, I'd say it offers a lot of high-quality screen real estate, 32GB of storage and is the cheapest unlocked Tegra 3 smartphone around. It may take to leap of faith to get over the sheer bloody-minded strangeness of it but I think it a leap worth taking. ®
Thanks to Expansys for the loan of the review handset.
More Handset Reviews

A History of the
Smartphone
Samsung
Galaxy Note 2
Apple
iPhone 5
Motorola Razr i
Nokia Asha 311