Original URL: https://www.theregister.co.uk/2012/10/04/modbook_3500_dollar_tablet_offered_to_order/
$3500 will get 13.3in Mac tablet in your mitts
No aversion to conversion?
Posted in Personal Tech, 4th October 2012 12:28 GMT
Years ago, El Reg ran stories concerning rumoured Mac tablets. Apple, of course, never made one and eventually released the iPad instead. But in 2007, US Mac upgrade seller OWC offered to convert an iBook into a tablet for you. Five years on, another company is having a go, this time with a 13.3in MacBook Pro.
If you really fancy carrying a 2.1kg tablet around rather than a laptop, you can now ask Modbook to make one for you. That involves buying the company's conversion kit and paying it to adapt the MacBook Pro, which it will buy on your behalf, into tablet form.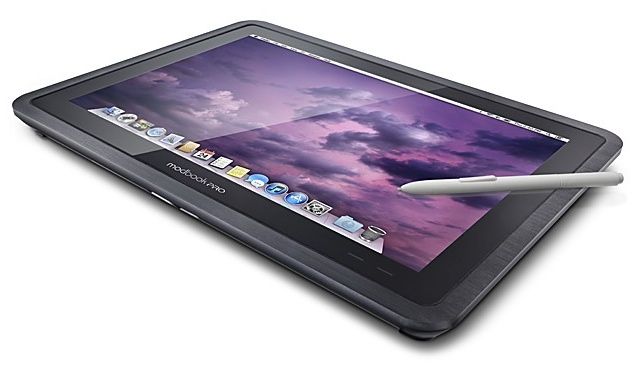 For now at least, it's not selling the kit, which "requires professional assembly by Modbook", on its own. Modbook has to provide you wish a fresh warranty too, as the conversion voids the Apple one, of course. You get "a limited hardware warranty on your Build Kit with a warranty-equivalent service plan for your Base System", says Modbook.
Prospective punters also have to agree to five separate Ts&Cs before Modbook's website will let them order the darn thing.
Orders require an immediate deposit of $500 with the remainder to be taken from your credit card ten days before your tablet will be ready to ship.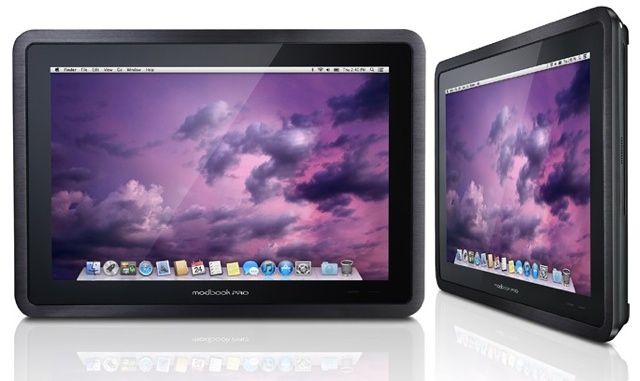 And the grand total: $3499 (£2172), which is $1199 for the 2.5GHz, 4GB MacBook Pro and $973 for parts and assembly, assuming Modbook isn't paying dealer prices for the Apple hardware. Pay an extra $300 and you can have your tablet made from the 2.9GHz, 8GB MBP.
Shipping is extra. For now, Modbook is shipping only into US territory, but desperate European, Australasian and Asian fanboys can make use of US-based re-shipping services. ®