Original URL: https://www.theregister.co.uk/2012/10/02/feature_wtf_is_voice_over_lte_4g/
WTF is... VoLTE
Why voice calls on 4G may be pants (at first)
Posted in Networks, 2nd October 2012 11:00 GMT
Feature How are the UK's mobile network operators going to handle voice calls when they switch on their 4G LTE networks? Possibly not very well.
LTE is a purely IP network, so ordinary phone calls need to carried using voice-over-IP (VoIP) technology. That ought to be straightforward: VoIP has been around for years, the principles are understood, and there's even an LTE-centric VoIP specification, Voice over LTE (VoLTE), formerly known as OneVoice. It sits on top of the well-established IMS (IP Multimedia Subsystem) standard.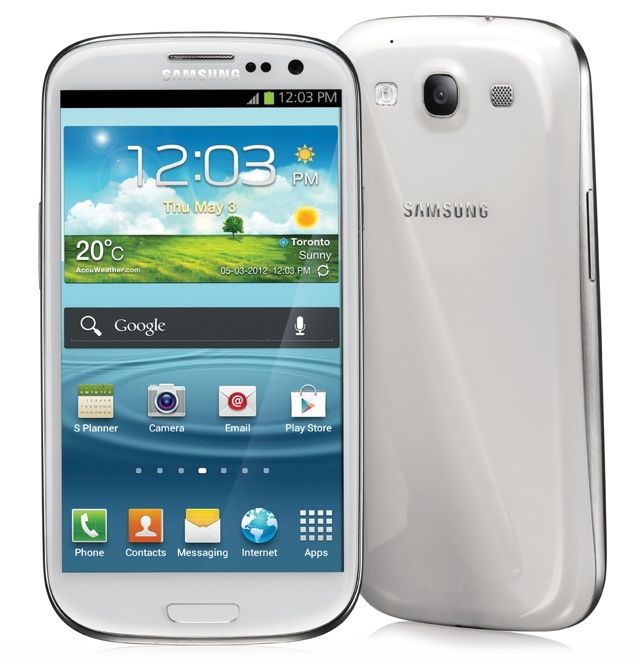 Face of VoLTE: Samsung's Galaxy S III LTE
The problem is, VoLTE isn't an easy technology to deploy. It's very new and there's still a lot of testing going on in the lab. Part of the problem is that its implementation is very network dependent: what kit the operators are using, how big the network is, what backhaul capacity they have, the impact of the extra VoIP on the data network, and so on.
Operators have to get all that right. We've all put up with low-quality VoIP conversations, and the operators want to make sure users don't get the same sub-par experience on their networks - subscribers won't stand for it. Passable VoIP is fine if you're getting it for free, but not if you're coughing up £30 or £40 a month. Get voice wrong and punters may decide to switch operators - or even decide that 4G isn't worth paying extra for.
Speaking of payment, operators also have to figure out how the heck VoLTE voice calls - which will typically span different operators - will be paid for. Do you bill for the length of the call, or simply charge a one-off fee for every call made or received? How do you handle roaming? Quite apart from their own VoLTE implementations, carriers have a lot of work to do figuring out how to work with others' set-ups.
Getting all these details worked out, even with the standard defined, is taking time - and more of it than first thought.
In the US, for example, Verizon CTO Tony Melone was quoted earlier this year as saying that his company won't be rolling out VoLTE until late 2013 or early 2014. This after making similar statements a while back about a 2011 rollout.
In the meantime, Verizon - and other VoLTE-less networks - are likely to handle voice calls by dropping them onto 3G or even 2G networks. This approach is called Circuit Switched Fall Back (CSFB), and it's part of the 3GPP standard for 3G networks.
All well and good, but this imposes a short but potentially noticeable delay - from two to four seconds, according to insiders - when a voice call is initiated by an LTE handset or a call is routed to one. Are phone users - most of the population these days, though rather fewer of them will be 4G early adopters - going to put up with the pre-call lag? Will they accept a lesser experience than they're used to?
To avoid the delay, operators could just force LTE handsets to use 4G for data while maintaining a full-time 3G connection for voice, but that's not going to play well in a world where smartphone battery life is brief enough as is. 4G support itself takes a high toll on the battery. It's like the early days of 3G. Back then, the new network was criticised for hammering handset batteries. Chipset and handset technology has solved that problem, which now needs to be solved all over again for 4G.
Battery sapping
Another, more battery friendly alternative to dual-network communications is simply to provide a separate VoIP app for LTE voice. But that throws the notion of integrated mobile networks out of the window and, for some observers, will only hasten the uptake of third-party VoIP services, such as Skype.
Network operators might not care about that if voice didn't contribute so much to the money they make off each user. There may well come a time when their revenue will come solely from data traffic. At that point, the networks shouldn't care whether voice is handled by their app, Skype's or another - it's all just data, after all. But that's some way off.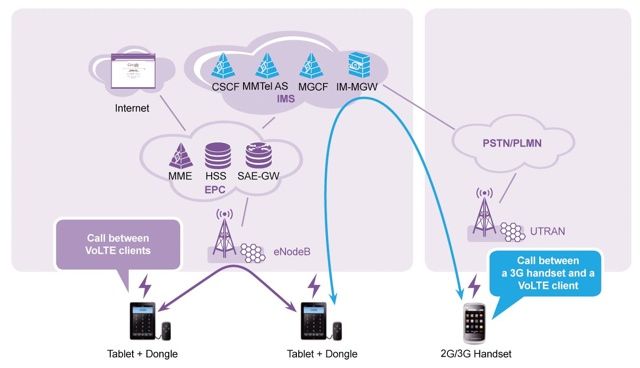 VoLTE architecture
Source: ZTE
Offering an "over-the-top" VoIP app might bring that point about sooner, but most carriers seem unwilling to risk it. A notable exception is Spain's Telefonica, which has launched TuMe, a VoIP-based text and voice service with Android and iOS apps. But it's not ready to replace VoLTE. It can't be used to call emergency numbers, for example, and it's not finely tuned to the network it's running on in the way that VoLTE can be. VoLTE has quality-of-service built in, unlike OTT VoIP, so the voice call is guranteed a fixed slice of the available bandwidth with data taking the squeeze if bandwidth gets limited.
That leaves CSFB as the least worst pre-VoLTE approach, and it's the one most operators are likely to adopt in the short term. They consider it good enough for most punters. Users won't object overly to the extra time it takes to connect the call, they think. By the time they do, VoLTE will be more widespread and delivering better call quality than the OTT services can.
But the longer they take, the more type Skype and co. have to get better at delivering rock-solid VoIP over 3G and 4G networks they don't control.
The sound you hear is the mobile industry collectively crossing its fingers.
VoLTE is already happening. Some operators may be holding back, but others have leapt in. US carrier MetroPCS rolled out VoLTE commercially in August, and so did Korea Telecom and SK Telecom. But they're the exception. Some observers believe they've deployed too soon, before the technology is mature.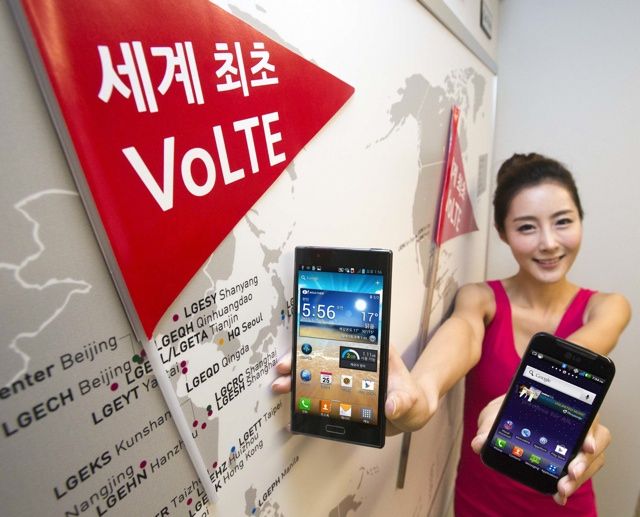 VoLTE compatible: LG Revolution (right) and friend
Here in the UK, the LTE prime mover, Everything Everywhere, appears not to view VoLTE as a running until 2013. It too is betting on CSFB being good enough, but of course it won't know for sure until people being using its 4G service in earnest.
Vodafone, O2 and Three, meanwhile, can't leap in until they hear the results of the upcoming 800MHz and 2.6GHz spectrum auction. This means it'll be late 2013 before they're ready to go, and VoLTE should be a more mature technology by then. VoLTE-capable handsets should be more readily available too, like the LG Revolution and the Samsung Galaxy S III LTE - but not, despite its 'HD Voice' capability, the iPhone 5.
EE's apparent willingness to hold off on VoLTE until next year may ensure it loses the advantage of kicking off 4G services early. Then again, its first customers are probably more interested in high-speed data than voice. ®