Original URL: https://www.theregister.co.uk/2012/09/27/review_apple_macbook_air_13in_summer_2012/
Apple MacBook Air 13in review
The other Ultrabook
Posted in Personal Tech, 27th September 2012 07:00 GMT
Two years ago Apple got really serious about thin and light laptops - and did something really quite important. It replaced its original Air model – that was by then almost three years old – with two new designs. The first Air had been widely perceived to be an expensive novelty, over-priced and under-powered, and it didn't look likely to change the industry.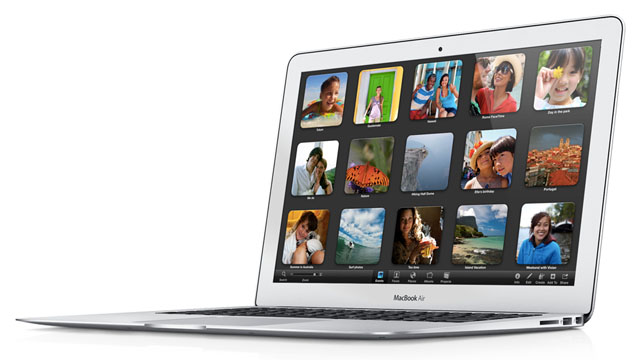 Ivy Bridge on board: Apple's MacBook Air 13in
But the revamp changed all that.
Previously, sub–3lb notebooks – that you could comfortably pick up with one hand – had been seriously compromised. For years, laptops in this category used 11in or 12in displays with XGA resolution (1024 x 768) or, in the case of netbooks, something even lower. Think of the Thinkpad X series – say, this one from 2004. And you'd be hard pressed to squeeze more than two hours out of the meagre battery.
However, if you wanted to do some serious work – software development in a modern an IDE, a professional app such as Pro Tools, or a large Excel spreadsheet – you needed the largest display possible: at least 1400 pixels wide. There were plenty of models offering such generous real estate, but these monsters weighed in at 5lb or more typically, 6lb.
The 13 inch Air was the first Mac to be both seriously portable, at under 3lbs, and offer a decent display featuring a 1440 x 900 resolution. It vindicates Apple's strategy of tinkering away at the margins, perfecting the design, until the price of components comes down enough for it to strike at a much bigger market. The iPod, we tend to forget, was one of these experiments. When it launched in the UK, it didn't leave you much change from £600. The Apple TV might be another.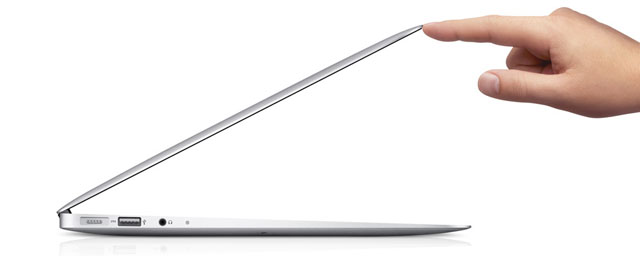 USB 3.0 at last
So why tell you something that's ancient news? Because the 13in Air's combination of one-handed pickup and decent screen size is still the singular characteristic of the MacBook Air 13, and it's what makes it, perhaps, the nicest I've ever used. For years my main laptop was a 15.4 inch PowerBook or MacBook Pro - tipping the scale at close to 6lbs. Now you can have the performance and generous screen in something much more convenient. And what ever else you take away from this review - it's this miraculous combination of screen and weight that overshadows every other aspect of the machine.
Being fussy, it's not perfect, and I'll come to the drawbacks in a moment.
Power to weight ratio
So here we are in 2012. This, now the third iteration of the 13-incher, was released this summer and provides a healthy speed boost touting an the same chippery that can be found on the latest Ultrabooks and (at last!) USB 3.0. Otherwise it's visually identical to the model it superseded. No surprises on that count: once Apple has a successful design it sticks with it for the long run.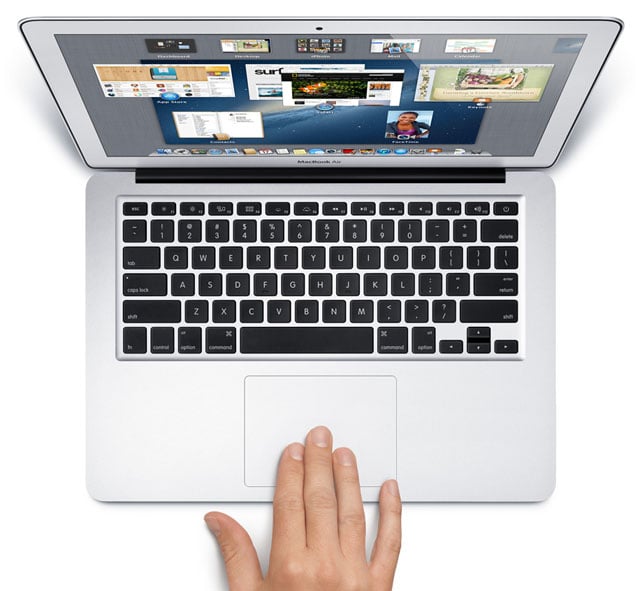 Multitouch gesture support continues to grow
And I'm coming from the perspective of being an 11in MacBook Air user. The smaller Air sibling has a 1366 x 768 display and weighs even less, not much more than 2lbs. It's almost as light as the leather shoulder bag I carry it in, and the weight/performance ratio seems miraculous. But the screen is so dense, it is not a pleasant experience to use for very long.
The keyboard is the same as on the MacBook Pro – and is the same size as the Air – the only difference being the function keys on the Air are the half-height of those on larger models. The Air saw the On/Off key – a feature of Macs in the Eighties and Nineties – return to the keyboard after almost a decade. And it's much more comfortable to use - there's somewhere to rest your wrists.
What's new in this refresh: the Ivy Bridge chipset in the Summer 2012 Air gives around a considerable speed boost. Although available in Intel Core i7-3667U guise too, this no-frills 13in Air, with its 4GB of RAM and 128GB SSD, features an Intel Core i5-3427U CPU and tests running Windows 7 PC Mark benchmark in Boot Camp scored 4351 – a 20 per cent improvement on the Sandy Bridge model it supersedes but not as nifty as the 5422 score of the pimped-up Intel Ivy Bridge Whitebook we tested recently. Even so, the machine feels considerably faster overall.
With USB 3.0 joining the Air family, and with Thunderbolt now standard across all Apple portables, you shouldn't be too hampered for high speed peripheral connections. Even though the promise of Thunderbolt is still largely theoretical. The long-awaited hubs have yet to appear – the closest you'll get to one of these is the impressive array of connectivity found on the back of an Apple Thunderbolt display.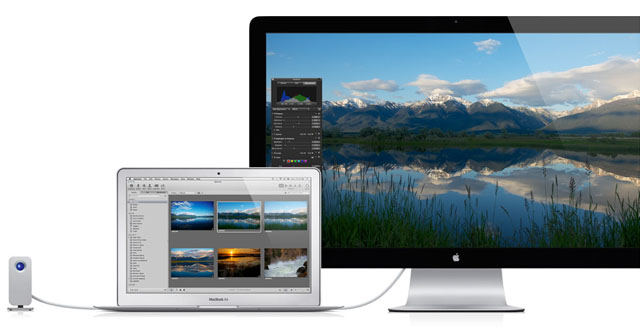 Thunderbolt features across the range, but only a few peripherals have materialised
Battery life was interesting. I can now see why Apple decided to turn off the option of showing "time remaining" in the menu bar: the time estimate fluctuates wildly in Mountain Lion, although the recent 10.8.2 update seems to have improved matters. Some gentle use with the screen at half or one third brightness produces a time estimate well in excess of seven hours on a full (or good) battery charge. But leave a few web pages running, with the dreaded Flash, and it's cut to three and half.
Overall, it's good for its 7 hours typical use estimate.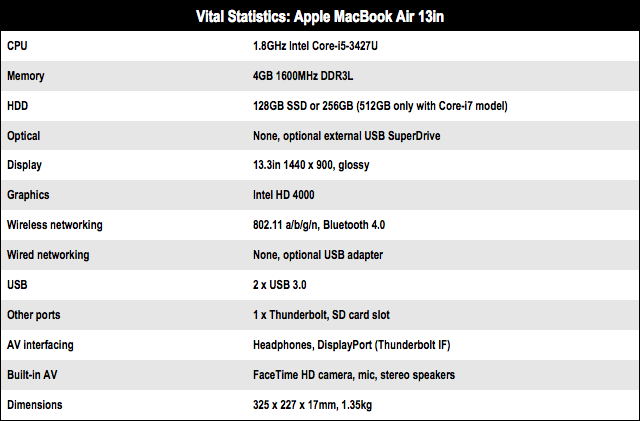 Getting wired
What's annoying is that some professional features are still lacking from the Air. Falling component prices has allowed Apple to sell its Air for less than the 15.4in MacBook Pro. But why hamper it? For instance, there's no option for a matte ('antiglare', in Apple-speak) screen. Rather more annoying is the lack of a Gigabit Ethernet port. Apple's rivals cater for you rather better, here - the Samsung Series 9 Air-alike includes a mini-Ethernet port and an adapter.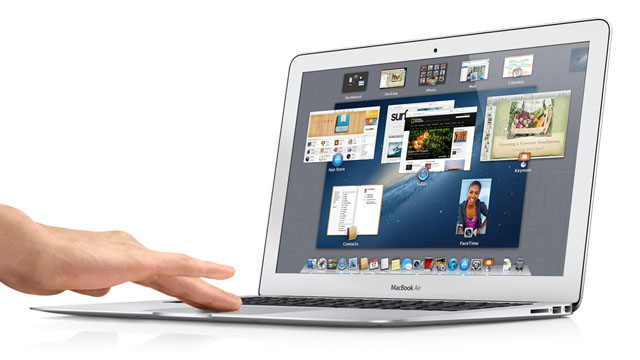 Storage costs spoil and otherwise impressive user experience
While WLAN is perfectly adequate at getting you online, and surfing at a decent pace, it simply can't match the throughput of wired I/O when high speed network throughput is required: for instance, for backing up to a server across a LAN. I get at least five times the throughput with my home server using a wired connection. Remember that Apple's USB to Ethernet dongle is 10/100, to get Gigabit Ethernet you'll need to fork out £25 for the Thunderbolt adapter. Oh, and if you ever invested in an Apple remote, it won't work here – no infrared, alas.
And then there's the price.
Apple is the largest purchaser of flash memory in the world, but it ruthlessly uses flash to segment its product line so it can pad out its own margins. The two models of 13in Air differ only by the amount of flash memory storage installed, and if you opt for a 256GB Air it carries a $300 premium. The street price of the memory is around $100. But, wait! If 256GB isn't enough for your needs, then you need to pick the 256GB and then another $500 (£400) to bump it up to 512GB. So you've paid $800 for memory that costs [$400/£250]. This takes you well into Retina Mac territory.
The upshot of all this is that the Air, while a beautiful machine, either carries a hefty premium for 'pro' features, or does not make these features available at all. If you have a substantial movie, music or photo collection then the Air is not the Mac for you. If it's storage you need, buy a Mac Pro, and swap out the hard disk with a low cost replacement of your choice – although this will invalidate the warranty.
Of course, Apple is only charging what the market can bear. No one obliges you to pay this, or even buy a Mac for that matter. And falling component prices mean that, fairly soon, large SSDs and Retina displays will no longer carry a premium at all. It's just something to bear in mind today.
Verdict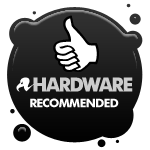 Overall, I found the combination of weight, features and performance to be ideal. Used constantly over several weeks, it made itself a strong candidate to be the nicest laptop I've ever used. It's just a shame that even the 256GB Core i5 model can't accommodate my iTunes and iPhoto libraries… ®
Thanks to Square Group for the loan of the MacBook Air.