Original URL: http://www.theregister.co.uk/2012/09/19/review_ten_backpacks_roundup/
Ten backpacks for tech-heads
Carry on computing
Posted in Personal Tech, 19th September 2012 07:00 GMT
Product Round-up Whether its kids heading back to school, businessmen smartening up for the autumn slugfest, or campers scraping out the remnants of various summer picnics, there are punters aplenty on the hunt for new travel apparel this month.
And while the traditional shoulder-strap design for laptop bags still adorns the city streets, those with any aspirations to look cool or thwart thieves had better opt for a backpack. Who cares if it invades the personal space of other traveller and sends small children flying with a quick about turn? Your gear needs protection, right?
Here's a look at what's out there and a handful of different designs. I don't have quite as much to pack in my bag as our man with the bananaguard, but I don't want to look like a Mutant Turtle either with a massive bulge on my back. With that in mind, let's offload some baggage.
Acme Made Union Pack

This minimalist backpack from San Francisco-based outfit Acme Made, is unlikely to satisfy teenage fashion cravings, but it's certainly compact enough for everyday use. Made from Acme's exclusive "Bombshell technical fabric" – which is apparently used for protective shelters and truck tarps – the bag definitely appears to provide suitable protection in treacherous conditions.
It'll fit laptops of up to 16in, which slot into the main pocket in a sleeve at the back. There are gaps at the side and bottom of this sleeve, though, so all it'd take is one accidentally-popped Walkers pack and you'd be left with a crummy notebook in need of de-crisping. Other than that, and the chunky plastic zips, it's hard to fault Acme Made's Union Pack, which appeals as one of the more subtle in the roundup. The pocket on the front, lined with felt for smartphone comfort, and the similarly soft tablet sleeve inside, are nice touches too.
Unfortunately, whether due to pricey rugged material, or high-esteem within the field of tech-protection, the Union Pack is rather pricey.

Booq Mamba Daypack

The first thing to strike me with the Booq Mamba Daypack is its sturdy shape retainability, a result of the thick side walling. This means it does stick out a bit more than others, but it's unlikely to bump into commuter faces that much when travelling on packed trains.
The natural-fibre fabric provides a stonewashed appearance, but the Daypack does look like it could get tatty quicker than your average bag. Still, coated in waterproof dye and complemented with YKK zippers, it's well constructed and shouldn't give the bag bullies much scope to pick on little Johnny in the playground.
Inside you'll find a nylon-lined encompassing sleeve for up to 15in laptops, alongside a smaller slot for tablets, a couple for mobile phones and cables, and a spacious void for anything else. A roomy pocket on the front completes the rout.
The back and shoulder straps are lined with airmesh padding, which helps towards minimising sweat patches on sticky days. It's a comfortable fit, and while the design won't appeal to everyone, the price shouldn't be overly off-putting.

Reg Rating 75%
Price £60
More info Booq
Crosskase Fusion/Solar

We took a look at two designs from new British company Crosskase, the Fusion 3-in-1 and the Solar, both of which show the firm thinks outside the box when drawing up bag blueprints. The 3-in-1 Fusion takes its name from an ability to switch between Backpack, Messenger and Tote mode, thanks to an additional strap and the capacity to tuck the backpack bands into the pouch hidden behind them.
Designed to carry up to 15.6in notebooks, the Fusion is awash with pouches and slots, perhaps even too much so. None are really that spacious for anything other than tech, though. It feels more like a messenger bag with backpack straps and a vertical alignment, however despite the strange design, the 3-in-1 has an odd charm too and is undoubtedly protective of your tech. It is fairly pricey, but it can't be cheap to make something with so many pockets, clips and flaps, and this is hardly your average backpack either.

Neither is the second model, the aptly named Solar, which has a traditional backpack style, coupled with a mammoth 3W solar panel on the outside. This connects through mini USB to a portable 2200mAh battery unit, which has an input for charging mobile devices.
It's a novel idea, and may prove handy in situations when you're out of juice and desperate to make a quick call, however in practice, it seems you'd need a lot of sunlight. You can charge the battery unit through the mains, though, which defeats the object, but at least it would only ever needs slight solar top-ups rather than a full refresh.
A pouch within the main pocket holds laptops of up to 15in, while various pouches within the front pocket are reserved for other tech. The company has paid attention to detail and even includes a rain cover, tucked discretely in a zip pouch on the bottom of the rear.
Considering there's a massive futuristic panel on the front, the Solar is of average size and definitely one I'd use for my everyday journeys. Whether I'd pay that much for it in such a gloomy country is doubtful, backpacking in Oz would be a different matter though.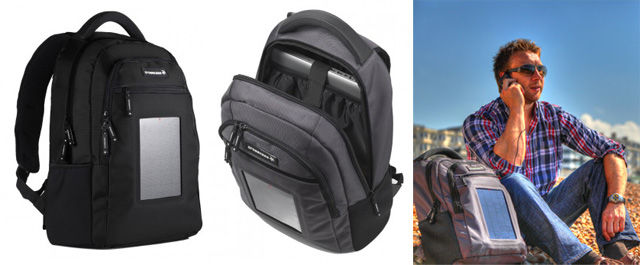 Reg Rating 75%
Price £80 (Fusion), £130 (Solar)
More info Crosskase
Crumpler Free Wheeler Backpack

Crumpler has built such a following since its launch in 2001, that it gets away with charging rather extortionate prices for its bags. Financials aside, it does make some pretty snazzy laptop backpacks and has a wide range of styles to suit most needs.
I took a look at one of the firm's latest models, the Free Wheeler, which has that distinctive Crumpler 'big front flap' look, coupled with the 'Ziptease' style of making everything more reachable through a vertically aligned zipper. The Free Wheeler Backpack has plenty of gadget pockets and fits 13in laptops. It's sturdy, durable and offers more than enough protection for your gadgets. It's also one of the company's more inexpensive models.
If you're willing to spend that much on a backpack, the Free Wheeler is a decent purchase and although most thieves know exactly what's in a Crumpler bag these days, their quality seems to justify the cost.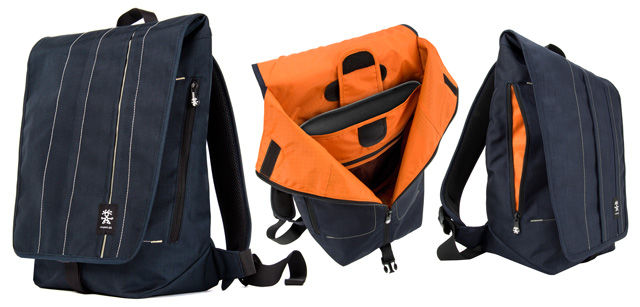 Reg Rating 80%
Price £80
More info Crumpler
Dicota Bounce/Mission

We had a look at several models in the Dicota range, with our favourites being the Bounce and the Mission. The Dicota Bounce Backpack is a basic case that comes in a variety of sizes depending on your laptop. These slot in a dedicated pocket at the back of the main compartment.
There's a thin pocket opposite it that'll hold tablets, while the front pouch has a couple slots for mobile phones and stationary. Mesh back padding and such compact form makes it a comfortable carry too. The Bounce may only offer minimal protection for tech, but it's fantastic value for money.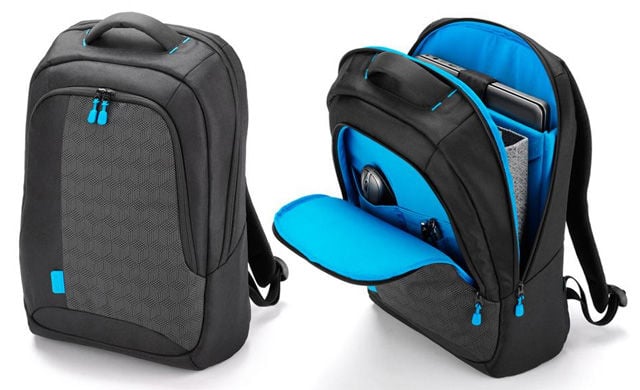 Meanwhile, the BacPac Mission, which comes in a variety of sizes, has a more conservative rucksack style. It offers slightly greater comfort than its aforementioned sibling, with thicker mesh padding on the back and straps. There are also two main compartments here.
The rear-most pocket has a single elastic strap for holding laptops in place against the middle wall, rather than the backplate. It doesn't feel like the most secure of fits, but its placement is thoughtful for avoiding contact with the soft sides of the bag itself.
While there's no slot for a tablet, there are plenty of crannies in the front compartment to keep smartphone-sized devices, as well as two smaller pockets on the front face. The BacPac Mission is quite the all-rounder, walking the middle line with masterly balance. It's competitively priced too.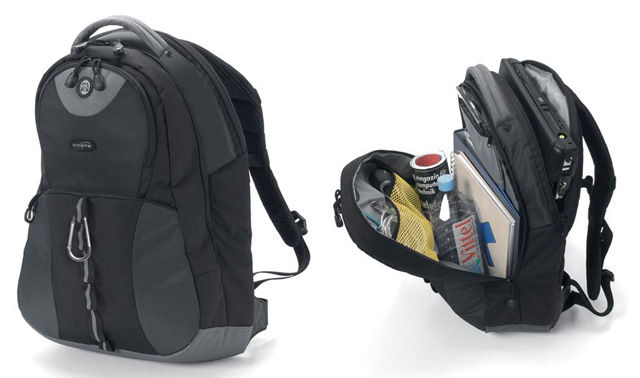 Reg Rating 80%
Price £22 (Bounce) £50 (Mission)
More info Dicota
Lowepro CompuDay Photo 250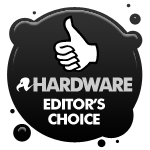 Here's a bag for photographers that not only features a pouch for your notebook, but one for your DSLR too. A zip on the side opens to reveal the dedicated snapper pouch, which takes up some room within the main compartment, but is easily squashed aside when there's no camera in place.
The CompuDay Photo 250 has space for 15in lappys, which is quite remarkable considering its compact size. There's also a convenient slot for tablets and a couple that are ideal for phones.
That's just the main area too - there's a secondary pocket with heaps of slots for tech, as well as a zip-pouch on the front. Construction feels of a high standard and with padded straps and backplate, it's a very comfortable carry. As the pic shows, the backpack'll even slot onto your suitcase due to its innovative design.
If you're someone who often brings an expensive camera with you on your travels, then the CompuDay Photo 250 is a seriously snazzy backpack and for under £50, you can't go wrong. By far my favourite here.

Reg Rating 95%
Price £50
More info Lowepro
Pakuma Akara K1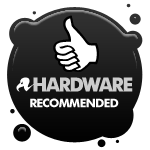 Local company Pakuma has revamped its popular K1 range and we've got our hands on one ahead of its push into department stores. The rucksack design has been improved with water resistant materials and more durable fastenings, as well as a fresh colour option.
The bag itself packs various pockets for tech, including a large 17in notebook cocoon, a neat A4 tablet section, a smartphone pouch and various others for chargers and cables. An audio out flap on the top means Pakuma thoughtfully caters for music lovers frustrated by the wet British weather too.
The K1 is lightweight, a comfortable carry and has plenty of capacity for a lunchbox or two. It's a little too rucksack-styled for my everyday needs, but for what you get, its price is admirable.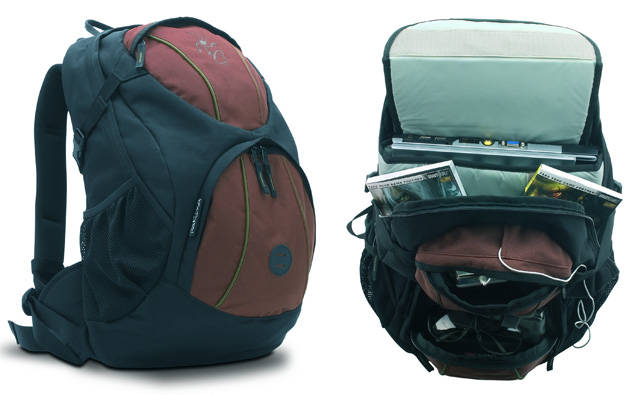 Reg Rating 85%
Price £50
More info Pakuma
Rivacase 8160

This conservative waterproof backpack features a bog-standard array of pockets for your tech, protected by the bag's "unique shock-absorbing material". I wouldn't go chucking it around, though.
The main compartment has a slot for notebooks, securely fit with a velcro strap, while a mesh pouch opposite can be used for smaller gadgets. Despite space for a tablet in the front-most section, those with a plethora of tech and cables may want to look elsewhere, particularly if there's the need to squeeze a hefty lunchbox in too.
However, anyone with minimal kit – and keen for a bag to keep both owner and tech safely out of public eye – will no doubt appreciate its simplicity. Its inexpensive pricing is also a plus, of course.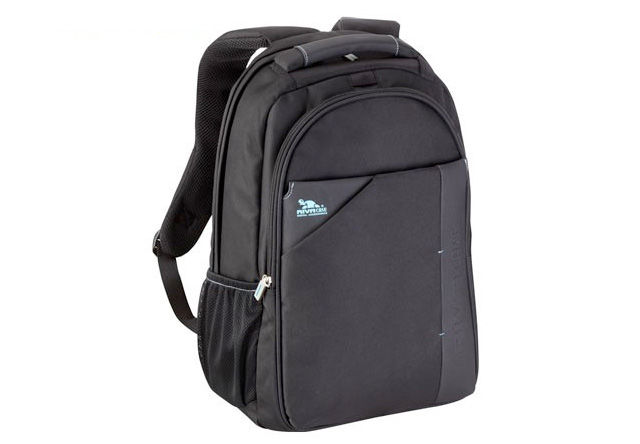 Reg Rating 70%
Price £40
More info GearZap
STM Jet/Ranger

Here's another backpack with more pockets than a snooker hall. The rear compartment features a suspended space for laptops that feels super protected, with soft lining. Meanwhile, the main compartment has heaps of slots for the ultra-organised, including a nylex-lined slot for tablets. A couple of quick-access front panels complete the concept, with space for any additional gadgets you may need, as well as a pocket on one shoulder strap for phones.
Considering the capacity you get, the Jets are surprisingly compact, with a version for 17in lappies large, but not nearly as bulky as some rivals in the same class. It's a bit of a plain design, but if I had a lot of stuff to lug around, it's definitely one I could see myself using daily.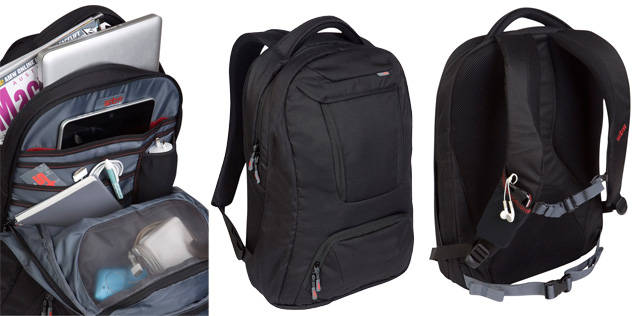 Next up is the company's hippy schoolpack, the STM Ranger, which has one large compartment, closed with a drawstring and covered by a flap.
This comes with its own laptop sleeve for added protection and sits in the rear-most tech pocket. A felt-lined slot can be found on the front wall of this with space for large tablets, while there's a decent capacity for anything in the rest of the pocket. The front-most section unzips to reveal smaller slots and another zip pouch, presumably for smartphones.
There isn't much to it, but considering some of the backpacks here are more rucksack in size, the Ranger is a refreshing option for those with less stuff to carry, particularly the 13in version. It is slightly pricey for what you get, though.

Reg Rating 85%
Price £65 (Jet), £75 (Ranger)
More info STM
Wenger Swissgear Synergy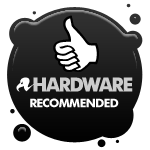 There's a lot of hype around Wenger backpacks and after getting my hands on one of its models, I can certainly see why. The Swiss Army knife maker packs its bags full of pockets for tech, with more than enough space for everyday needs and an extremely durable feel. There is a three year warranty too, if you had any doubts.
The Synergy features a padded rear section for up to 16in laptops, a spacious middle compartment for lunches or spare clothes and a pretty large front area for anything else. There's also a small, well padded front pocket, ideal for smaller kit and various other zip-protected areas, including a quick-access compartment on top with a hole to thread headphones through. Nice.
If that wasn't enough, you can extend the base of the main compartment for even greater depth. The shock-absorbing straps and back panel are lined with thick air-flow padding and no matter how much you cram in there, it's always comfortable to lug around.
While this particular version has no dedicated slot for a tablet, the company does offer a vast range of Swissgear backpacks that cater for all tech enthusiasts. Definitely worth considering, particularly at such competitive prices. ®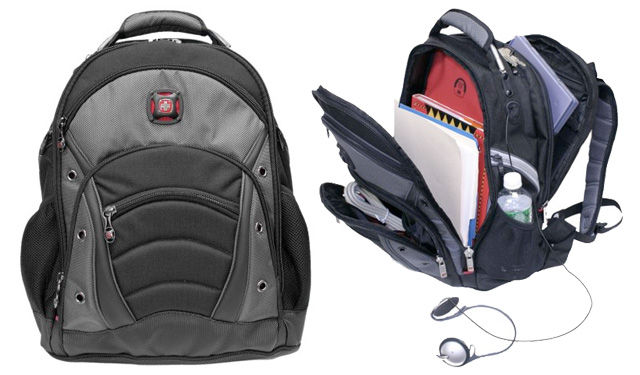 Reg Rating 95%
Price £50
More info Wenger