Original URL: https://www.theregister.co.uk/2012/09/13/product_round_up_ten_iphone_5_challengers/
Ten iPhone 5 challengers
Smart alternatives on price and performance
Posted in Personal Tech, 13th September 2012 11:24 GMT
Product Round-up It's that time of year again when the Autumn leaves begin to fall and a young man's thoughts turn to a shiny new iPhone. Or perhaps, this year, something running Windows Phone 8? Redmond's new baby is also just about to be thrust mewling and puking 'puting into the world and thus anyone shackled to a recently inked two year Windows Phone 7 contract will be feeling truly sick.
As is our wont, we take the opportunity to wander through the orchard of alternatives, some just launched and some that have not quite made it to the shelves of Blighty's shopkeepers yet. We've also a few slightly older but still perfectly serviceable models that are, more importantly in these straightened times, a darned sight cheaper. And as Apple's A6 chippery in the iPhone 5 is based on a dual-core ARM Cortex A15, if it's performance you're after then there are some quad-core models in here too that should give the latest iOS handset a run for its money.
Acer CloudMobile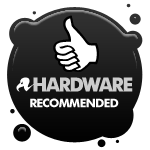 I've only had the briefest of fiddles with a pre-production example of Acer's new CloudMobile but I came away very impressed with its unusually sharp and colourful 720 x 1280 4.3in 342dpi pixel density display and the performance of the 1.5GHz dual-core Qualcomm S4 Krait chip inside. As well as 8GB of storage and a microSD card slot, a pre-installed app gives you access to unlimited space in the AcerCloud though only if you are using an Acer PC.
Thanks to its stainless steel detailing and soft back, it looks and feels a very high quality device – miles away from some of Acer's also-ran Android handsets of the last few years. But what really earns the CloudMobile its place in this list is the price. Come its 20 September 2012 release date, it will be available unlocked and SIM-free for £290, which, in my book makes it an awful lot of phone for the money and, in my view, deserves a recommendation for this reason.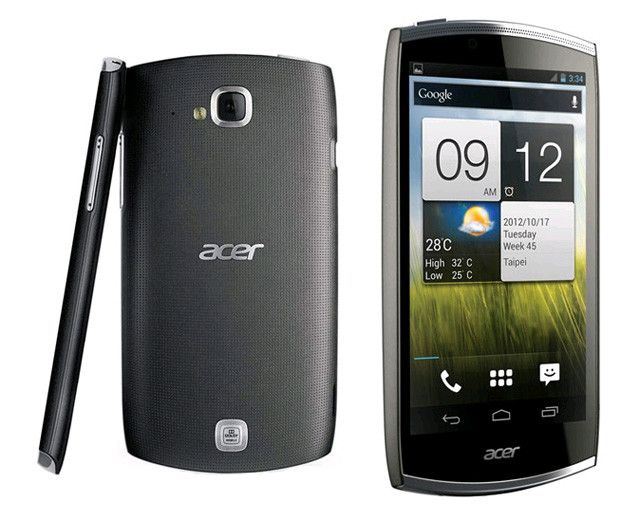 Asus PadFone

The word is that Asus' brilliantly inventive PadFone has not exactly been received with open arms by the UK's mobile telecos. This is not hard to understand because if it was a Bruce Springsteen album it would be called Born To Tether. What the PadFone offers is two components – a 4.3 inch 540 x 960 dual-core 1.5 GHz Krait-powered phone that can slot into the bulge on the back of the accompanying 10in 800 x 1280 dumb tablet. You can see how browsing on the go like could easily rack up some data miles.
Still, use the phone separately and it's just a phone but dock it and it powers the fondleslab and the Ice Cream Sandwich display simply jumps from the phone to the tablet. With two batteries (1,520mAh in the Fone, 6,600mAh in the Pad) running out of juice shouldn't be an issue either. It even comes with a combined stylus/headset to write on the tablet and take phone calls when the phone is docked. What a truly superb idea – certainly a step up from Motorola's Atrix lapdock combo – I want one of these PadFones so much it hurts.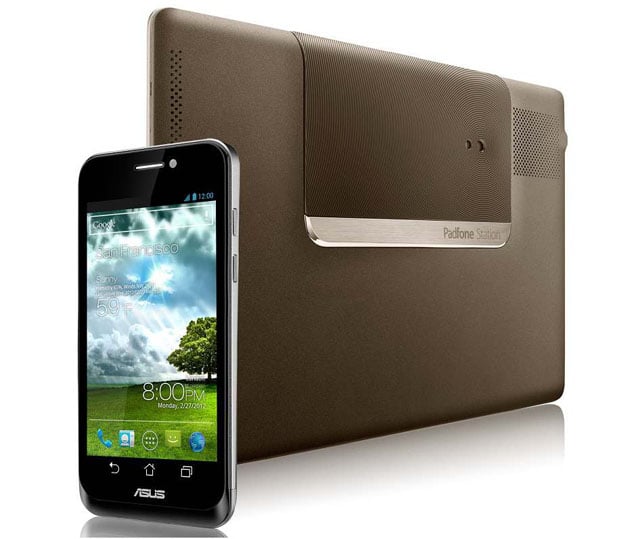 Reg Rating 90%
Price TBC
More info Asus
Huawei Ascend D Quad

The D Quad caused quite a stir at this year's MWC and, after quite a wait, should land in Blighty in October complete with its brand new Huawei quad-core 1.2GHz K3V2 processor and a 4.5in 720 x 1280 IPS+ screen. The D Quad has an advantage over the non-Nexus competition in that you can easily swap between the stock Ice Cream Sandwich launcher and Huawei's own Emotion front-end. I really hope this is a feature that makes it to the production handsets destined for the UK.
With 8GB of built-in storage and a microSD card slot finding room for your files won't be a problem nor will connectivity with Bluetooth 3.0, microUSB MHL and NFC all present and correct. If the D Quad's 1670mAh (or maybe 1800mAh, it's a bit of a grey area) battery doesn't sound like it's man enough for the job, don't worry. The D Quad has a big brother called the D Quad XL which is identical in every way but has a 2600mAh power-pack and will cost a bit more.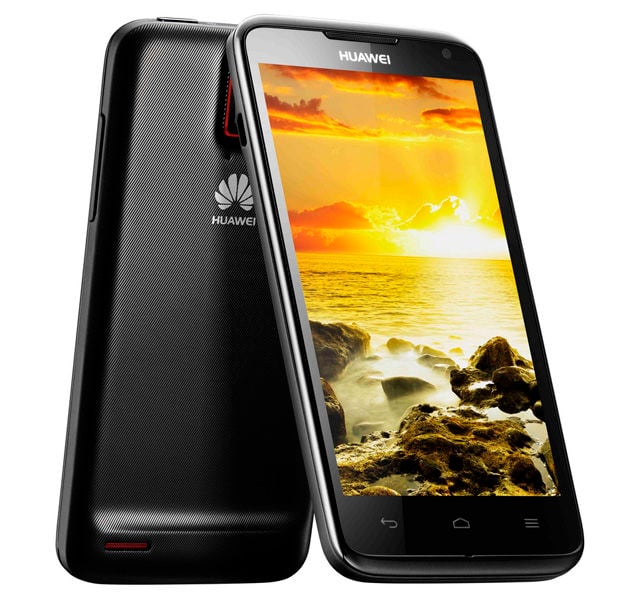 Reg Rating 85%
Price TBC
More info Huawei
HTC One X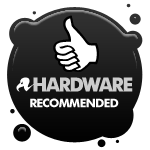 I have to admit to some bias here because I've owned several HTC Android phones over the years and I've liked each and every one of them. Also I'm a bit of a fan of HTC's Sense, both in terms of its design and its functionality. So, apologies in advance, as I was always destined to go a bit weak at the knees when presented with a HTC handset with a Tegra 3 chipset, 4.7in 720p IPS screen and a rock solid and stylish polycarbonate body.
Apart from being beautiful and powerful, the One X is also surprisingly slim and light, especially when you take into account its near bomb-proof construction. My only quibble is the lack of a microSD card slot. Although I'd be lying if I said I've ever needed more than 16GB in a phone, let alone the 32GB the One X packs. As a handy bonus, HTC is offering 25GB of Dropbox storage free for two years and, interestingly, my free space shows no expiry date. Fingers crossed it stays that way.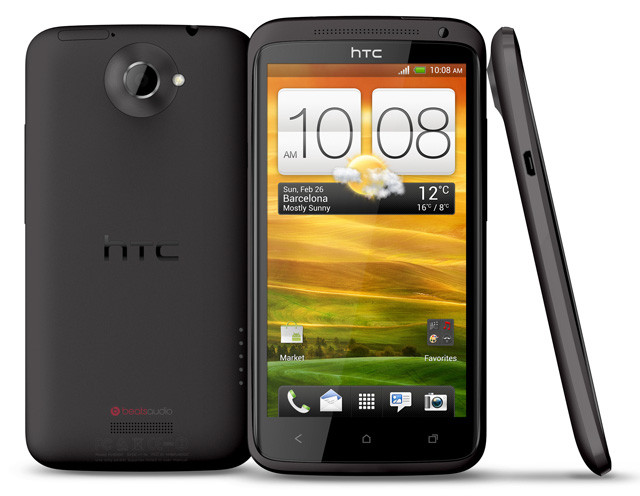 LG Optimus 4X HD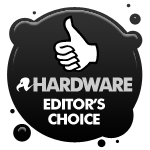 When I reviewed the Optimus HD 4X a few months back, I came to the conclusion it might just be the best Android phone available, and nothing has happened in the intervening time to make me change my mind. More flexible than the HTC One X and less idiosyncratic than the Samsung Galaxy SIII, the LG HD 4X is a cracking return to form from an Android OEM I'd pretty much written off being able to compete with the big boys.
The basic spec is much like that of the HTC One X with a 4.7in 720p IPS screen and Tegra 3 chipset but while HTC makes you live with an unexpandable 32GB, LG gives you 16GB and a microSD slot, a more flexible option in anyone's book and the battery is removable too. LG's Optimus UI 3.0 overlay isn't as intrusive as those offered by Samsung and HTC either and comes with a screen doodle tool called Quick Memo which is rather useful.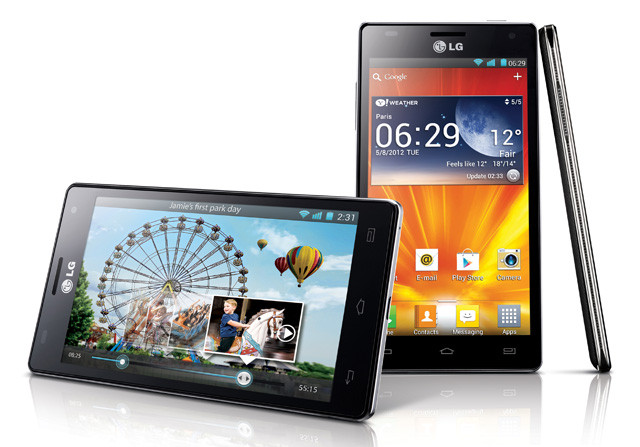 Motorola Razr Maxx

All high-end smartphones have have one thing in common: dodgy battery life. Motorola has attempted to solve the issue by taking the well-regarded Razr and shoving a massive 3,300mAh battery up its jacksy. Admittedly, this has added 2mm to the thickness and nearly 20g to the weight. Consequently, it's no longer the super-sleek and light handset the original was but that's a small price to pay for doubling the battery life.
Now available in the UK through Carphone Warehouse for a little over £20 a month, the Razr Maxx still makes do with the original's 1.2GHz dual-core processor. While not up to Tegra 3 standards, it still does a perfectly good job and an Ice Cream Sandwich update started to roll out in Blighty at the end of August. All the other qualities of the Razr are present and correct including a Kevlar back panel, splash proof body and a rather nice 4.3in 540 x 960 AMOLED screen.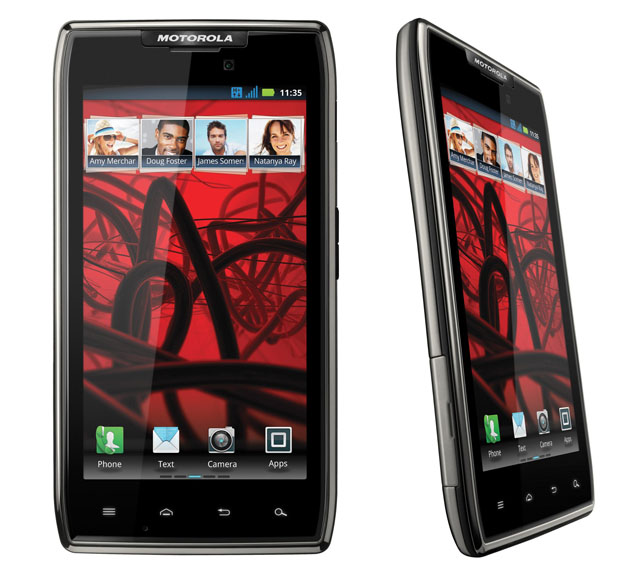 Reg Rating 80%
Price £370
More info Motorola
Nokia PureView 808

The PureView 808 redefines what you can expect from the camera in your phone. That bulge you can see on the back is the housing for a 1/1.2" 41MP camera sensor, a Carl Zeiss lens with a mechanical shutter, a neutral density filter and a very powerful Xenon flash. How well does it work? Staggeringly well. A professional photographer friend spent a few days with it and her reaction was "God alive it's good... can I keep it?"
The phone itself runs Symbian Belle Feature Pack 1, which needs no excuses made for it – had Nokia released it 18 months ago, my guess is the company wouldn't be in the God-awful mess it is now. Thanks to a 1.3GHz ARM11 CPU, it's a pretty fast phone too. OK, so the 4in 360 x 640 screen can't match raw spec of the best panels from the likes of Apple or Samsung, but its 184dpi pixel density is more than adequate and being what Nokia call ClearBlack it is very vivid, looking almost AMOLED-like. It's chunky and quirky, but if you use your phonecam more than any other snapper, you really should check it out. And if you don't mind waiting, with Windows 8 round the corner, Nokia's Lumia 920 has a version of PureView tech on-board too.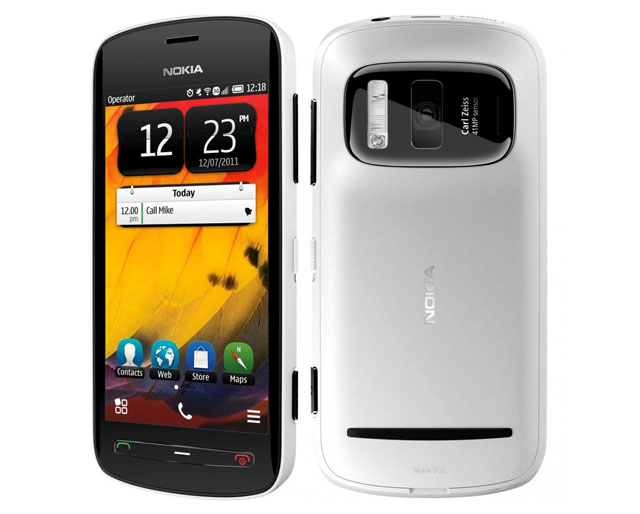 Reg Rating 80%
Price £440
More info Nokia
Panasonic Eluga Power

The idea of a waterproof smartphone is self evidently a Very Good One. However, Panasonic's first crack at the problem, with the Eluga D1, was too limited in other areas to get a proper thumbs up. Enter the Eluga Power – a different kettle of fish altogether. The IP57 rating – which means it will survive being submerged to a depth of 1 metre for 30 minutes and keep sand and grit out – remains but all the other important stuff is new and better.
Running the show now is a dual-core 1.5 GHz Qualcomm S4 Krait chip with Ice Cream Sandwich, while upfront the D1's 4.3in screen has been ousted in favour of a whopping five, yes, five-inch 720p panel. Internal storage is still a piddling 8GB but now you get a microSD card slot to bump it up by another 32GB, making it a much more viable alternative to the usual suspects.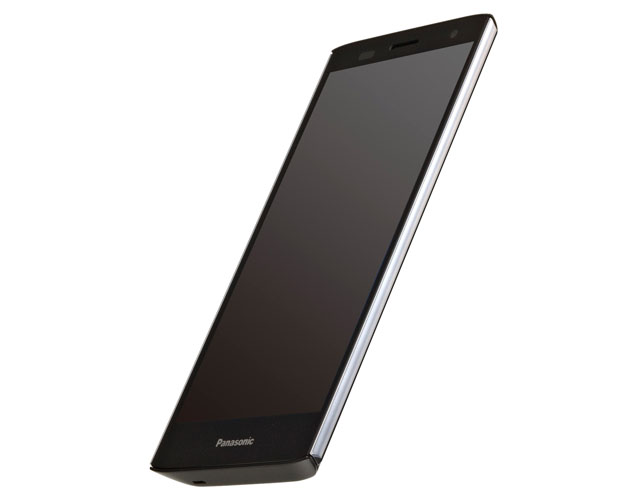 Samsung Galaxy S3

Without doubt the most commercially successful iPhone alternative, the Galaxy S3 is the default choice for anyone who just doesn't want an iPhone. And it's not a bad choice either. With a 4.8in 1280 x 720 Super AMOLED screen and a blazing-fast Exynos 4412 1.4GHz quad-core processor it is the most technically well-endowed mobile phone money can buy and comes with all the peripheral bells and whistles you can imagine.
There's just one problem. Samsung can't resist messing about with Android. And it does it in a less coherent and rewarding way than HTC. This may not bother most users but it does me. I'm also not a fan of Samsung's insistence on putting a physical home button below the screen. I couldn't care less if this is to ape Apple or distinguish from it, it's just not necessary. The plastic body also feels just a bit cheap compared to the HTC One X's polycarbonate shell. So it has a lot going for it on the inside, I'm just not convinced from the outside.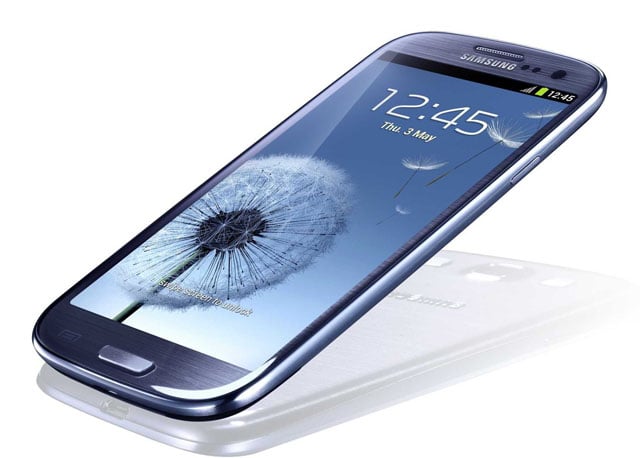 Sony Xperia S

If you want to good camera but think the Nokia PureView a little too extreme, the Xperia S should be right up your alley because its 12MP snapper is quite simply superb and much much better than the cameras fitted anything listed here, bar the PureView. As with most high-end Sony phones, the camera has a backlit Sony Exmor R sensor which makes for particularly impressive low-light performance. Also, Sony has fixed the occasional tendency shown by some older Xperia phones to overexpose images.
The slab-sided design is a bit of an acquired taste and you have to make do with just 32GB of storage because there's no memory card slot. Still, you get a pretty fleet dual-core 1.5 GHz Scorpion CPU and a 720p 4.3in screen with an impressive 342dpi pixel density. You can buy an unlocked S direct from Sony for £350, which, if you ask me, is good value. Even though the handser launched with Gingerbread, the promised ICS update has already rolled out. If your pockets are deep you may want to hold off until the new Xperia T arrives though. ®