Original URL: https://www.theregister.co.uk/2012/09/08/product_round_up_ten_dab_radios/
Ten digital radios to suit all budgets
Tunesmiths and stream catchers
Posted in Personal Tech, 8th September 2012 07:00 GMT
Product Round-up After a slow start, digital radio might finally be getting somewhere. More people are buying DAB radios, coverage is increasing and, digital stations account for a growing share of the radio audience, according to the stats [PDF]. The BBC's four main exclusively digital radio stations, for instance, reach a combined total of well over 5m listeners a week, mostly received using DAB.
Whether this format could or should replace FM is another matter and one that probably doesn't concern typical digital radio users. They're going to be more interested in the bigger choice of stations, the naming system that makes it easier to find what's on, and other extras.
Depending on the price, you can also get added features such as an iPod/iPhone dock or an internet connection for audio streaming. So here's a selection of what's out there that can find a place in any home and suit a range of listener needs.
Philips AJB7038D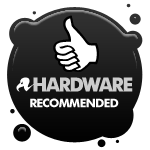 This metallic-looking Philips model is compact and ideal for bedside use, as it has dual alarms and a handy snooze button. There's a top-mounted iPod/iPhone dock and iPads work if you have a dock extension cable. For less sophisticated audio tethering, there's an aux input jack at the back along with a wire antenna for FM/DAB attached. The latter is not swappable to anything sturdier but it performs well for digital tuning and signal quality.
As expected from a small radio, there's not much bass, however, it has a clean stereo sound that's pleasant to the ears, striking a good balance between quality and value for money.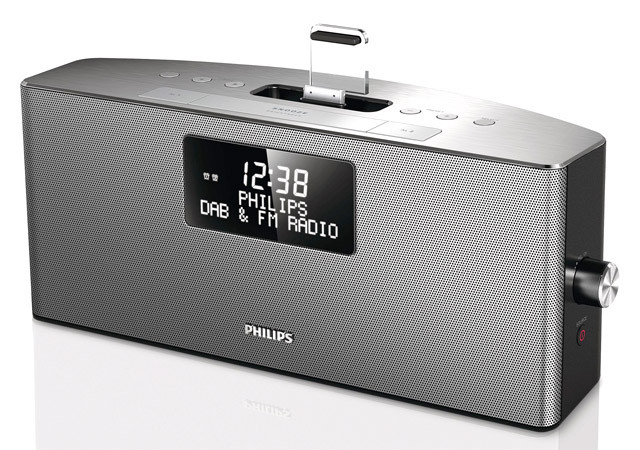 Reg Rating 85%
Price £99
More info Philips
Pure Contour 100Di

The Contour 100Di is a hybrid FM/DAB radio and speaker dock that charges and controls an iPhone, iPad or iPod from its remote or top-mounted buttons. Its curvy looks are understated rather than retro or garish. An aux input at the back will dock, but does not charge nor control another audio device.
It's easy to use and the stereo audio quality is fair for its reasonably small footprint, with a decent bass and overall warm tone. Vocals could do with more crispness but that also depends on the source material. A terrific user-friendly all-rounder.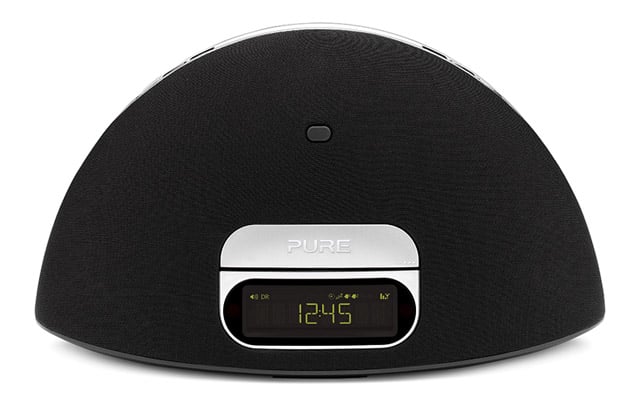 Reg Rating 80%
Price £100
More info Pure
Pure Sensia 200D

The newest of Pure's egg-shaped Sensia series does so much you almost forget it's a DAB radio too. There's Wi-Fi for internet stations and streaming from networked storage or Pure Music, which resembles a Spotify/iTunes hybrid. The excellent Shazam-based radio song tagging system is also here, as well as MP3 recording onto USB. It's ready for a 'dockless' future by streaming from mobiles with an iOS/Android app, and you can add a rechargeable battery for portability.
The touchscreen interface improves substantially on the original Sensia, though its sophistication can get the better of it, as it's not without the occasional glitch. The stereo audio quality is clear and distortion free and, if you really need it, there's an aux input too.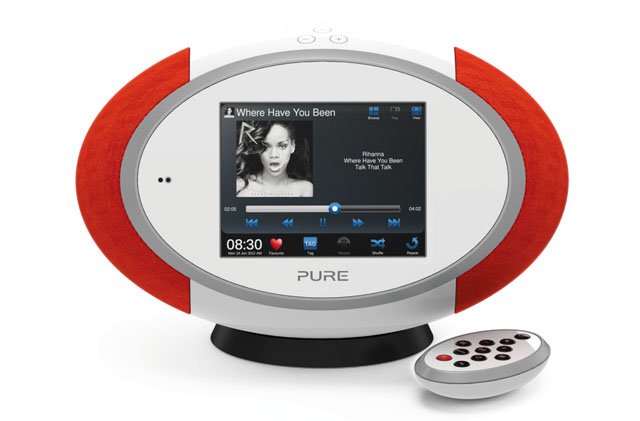 Reg Rating 80%
Price £250
More info Pure
Roberts RecordR

The Roberts RecordR has conventional looks, even going as far as an old-style 'tone' control below the volume knob. If you want to take it away from the mains, it also takes four standard D-cell batteries. Its main feature is the ability to pause, rewind or record from the FM or DAB tuners, PVR style.
It can record the current programme or be set by timer, which is all done onto an SD card in MP2 format. An SD card can also be used for playing MP3, WAV, WMA and AAC files. This could all be more user friendly, however, and the sound quality is well below average as the speaker distorts at even medium volume.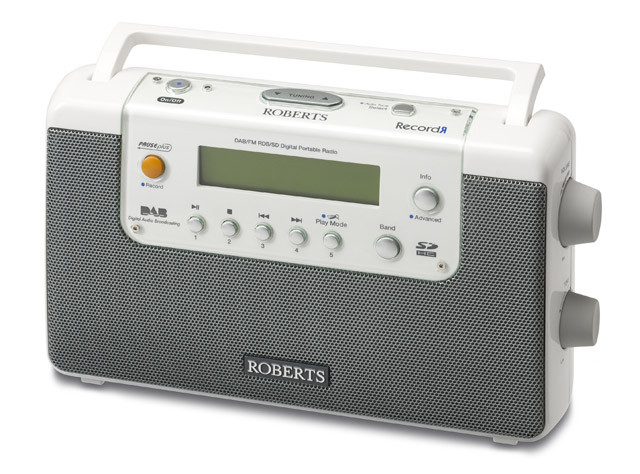 Reg Rating 40%
Price £100
More info Roberts
Roberts Revival iStream

This retro styled FM/DAB radio can be battery or mains powered, though its looks hide some up-to-date features. Its USB port and easy-to-configure Wi-Fi connection enable it to play MP3, WAV, WMA, AAC and FLAC files, plus internet radio and Last.fm. There's an aux in (but no dedicated iDevice dock). The overall audio quality is solid for a mono tabletop. It can't go loud before sounding too harsh but it's way better than its RecordR stablemate.
The media player performance is not as slick as using a good app from a docked phone, however, so there's something to be said for the non-Wi-Fi radios that let you use your mobile for this. Incidentally, if you're partial to the retro look of the Roberts Revival range, the company has introduced Jubilee (red white and blue) gloss finish versions of its DAB/FM models and if you feel a little more adventurous, there's the Fusion dock/radio or the Sound series to ponder on too.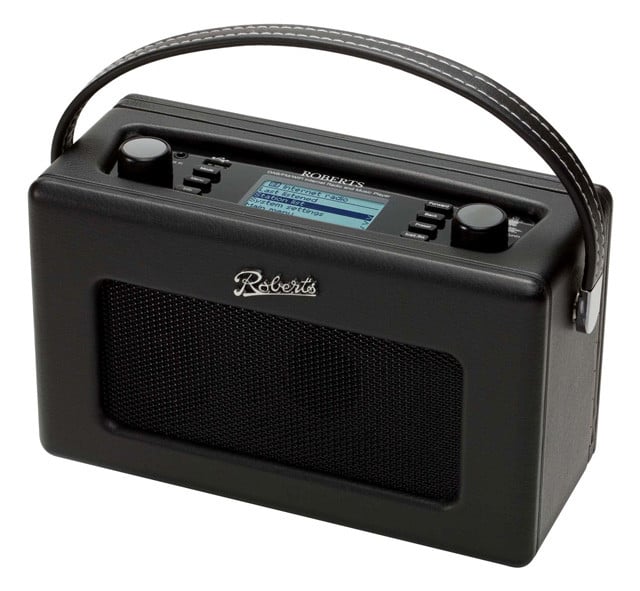 Reg Rating 60%
Price £200
More info Roberts
Ruark Audio R2i

Sturdily built in a classy wood casing, the R2i is a high quality radio and speaker dock combo. The back panel has a line in/out, an F-type screw terminal for a rod aerial or rooftop antenna, while at the front is an aux input jack. The top houses a dock for an iPod, iPhone and with an extension cable you can use an iPad too.
It delivers an epic, full bodied performance from what Ruark modestly describes as a 'tabletop stereo', even when playing DAB and other compressed digital audio – needless to say, lossless content fares even better. It's a pleasure to listen to – though the plasticky credit card sized remote could be better given the overall cost of this radio.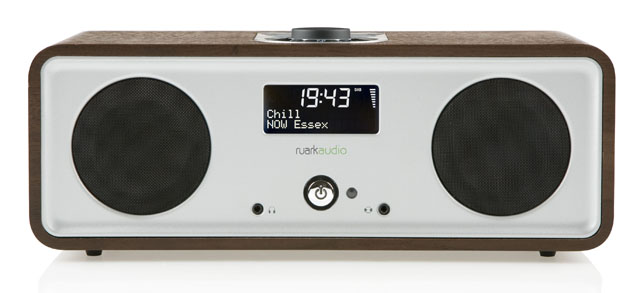 Tivoli Audio Model 10+

This likeable bigger sibling to the PAL+ (below) has a heftier construction, though it loses the rechargeable battery, so you can't take it into the bathroom or garden. It's still diminutive in size but the sound is great, as if the radio is all speaker driver and little else. It has alarm timers for bedside duty and a slim remote control.
At the back are an array of sockets, including one for an optional second speaker, converting this mono radio into stereo. You can also add a subwoofer, change the rod aerial for a rooftop connection, and there are aux in and recorder out jacks, plus a curious 'mix in' that blends the aux in with the radio tuner's audio.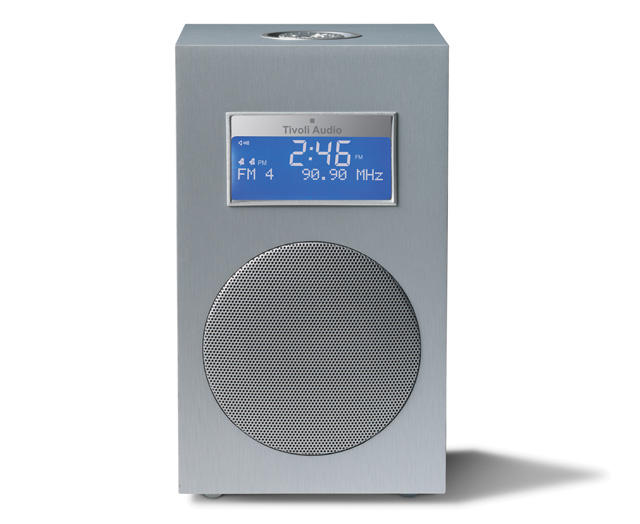 Reg Rating 75%
Price £269
More info Tivoli
Tivoli Audio PAL+

The 'Portable Audio Laboratory' does double duty as a perfectly respectable table radio but it is also supplied with a built-in rechargeable battery for true portable use. It boasts designer looks, available in numerous colours, a tiny footprint (just over 9cm square), simple push-wheel control and an auto set-up.
There's a remote control, alarm/sleep timers and aux input, but no iPod or phone docking ports. Its sound is only mono, but given its size, the audio is excellent. It's not just design over substance. That said, it is expensive, but there will be plenty of folks for whom this discrete, compact radio will be just right.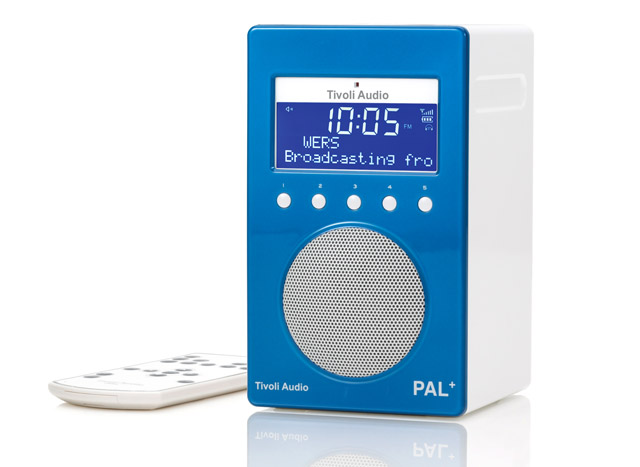 Reg Rating 75%
Price £249
More info Tivoli
View Quest Retro Wi-Fi Radio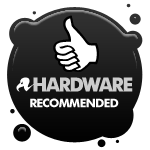 The original View Quest Retro DAB/FM radio pumped out a substantial sound and its iPod dock inclusion at a reasonable price gave it the edge over some better known brands. The only trouble was its reliance on buttons, as it lacked a particular retro nicety: a volume knob. The Wi-Fi version not only adds this feature for output and navigation but includes a much better screen. Indeed, it's improvements all round with the Retro Wi-Fi model, even the plastic fascia has a nicer look and feel to it.
The sound from its 2 x 10W speakers remains robust as ever, although the aux input seems a little brighter than the original Retro but it's not especially harsh, thankfully. It's definitely easier to use – finding Internet radio stations is a breeze – although saving the weather location can be a tad confusing at first. Alas, no USB facilities although it's Wi-Fi capabilities go beyond Internet radio, as you can even hook it up to a UPNP media server. With the on-board alarm, retractable iPod dock, aux input and battery operation option from standard cells, it's a very versatile prospect, especially if you're keen on portability. Sure, Pure offers the One Flow for outdoors use, but it has a mono speaker and no dock. For what it does, the Retro Wi-Fi is certainly affordable and, available in black or cream, it looks pretty cool too.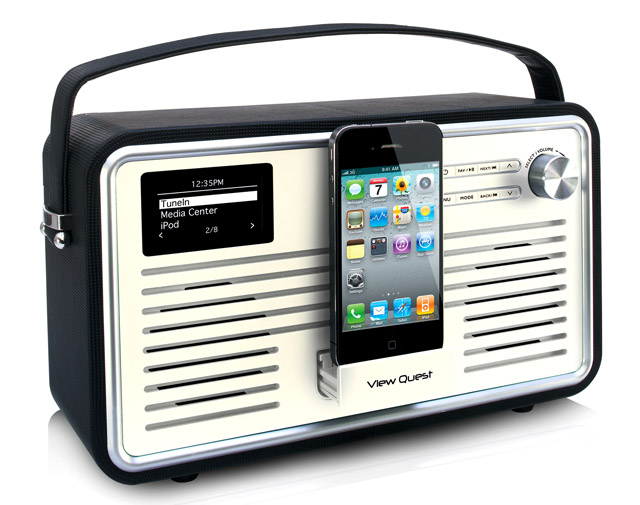 Yamaha TSX-140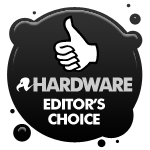 Hats off to Yamaha for making this look more like a proper hi-fi system packed into one unit, rather than an ordinary radio. Indeed, its looks are also in line with its features – it offers DAB, FM, iPod/iPhone docking (and sync from any USB-linked PC), aux input, USB playback for MP3/WMA and even a slot loading CD drive. There's a wire antenna, connected using a standard F-connector.
It's powerful, too, belting out deep yet refined bass when needed and dealing nimbly with higher frequencies. It is the best sounding item in this round-up and superb value too. ®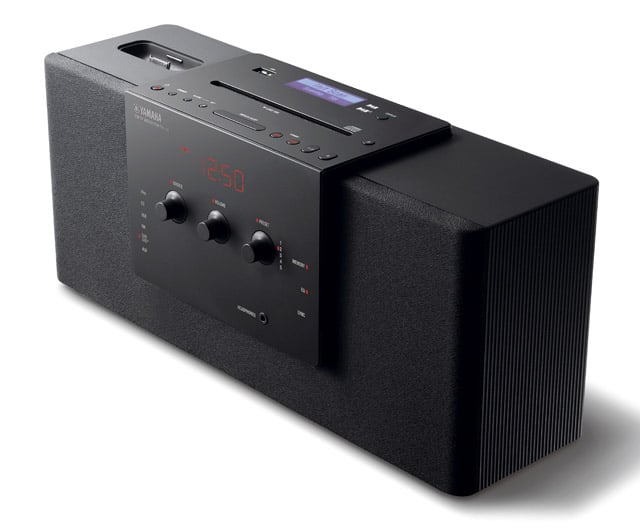 Reg Rating 90%
Price £269
More info Yamaha