Original URL: https://www.theregister.co.uk/2012/09/07/review_mio_spirit_695_lm_satnav/
Mio Spirit 695 LM satnav review
Map updates for life – hoorah!
Posted in Science, 7th September 2012 07:00 GMT
These be tough times for satnav makers when, for under £100, you can pick up a good 4in smartphone like the Huawei Ascend G300 which comes with Google's ever-evolving and improving free navigation, and even entry-level eight grand motors, like VW's new Up!, feature low-cost optional navigation packages. To compete satnav makers have to offer more for less, which is exactly what Mio has done with its new Spirit 600 LM series.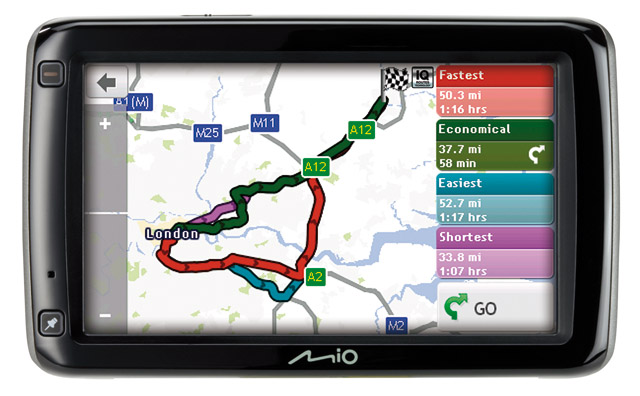 Guiding star? Mio's Spirit 695 LM
Currently stuck to the windshield of my classic old Mercedes I have the middle of the range 695 LM which packs a 5in screen and lifetime map updates – that's what the LM stands for. All this for under £120.
Externally Mio has adopted a policy of: if it ain't broke don't fix it. This is fine too, because it means you still get the physical menu and pin location buttons to the left of the screen. This design feature is a massive help to the less technically adept.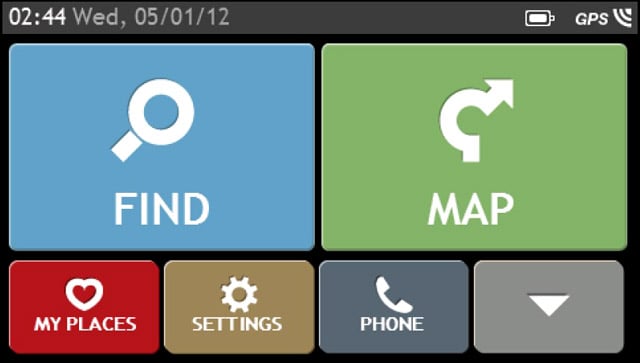 Main menu
Once I explained how this all worked to my mum – I usually lose her at the "now, this is the on/off button..." part of the conversation. Instantly declaring it to be an extraordinarily good idea, she especially liked the pin button which takes a fix of wherever you are when you press it and stores it for easy access as a future destination.
Similarly, the menu button takes you directly back to the main menu no matter how deeply you have dug yourself yourself into the admittedly straightforward menu system. Even I find that useful.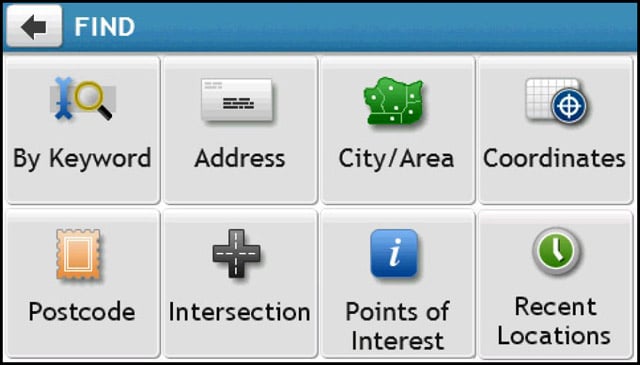 Destination menu
Picking a destination has also been fettled with ease of use in mind. All the usual search facilities work perfectly including the keyword search option that I signally failed to trip-up. The intersection option – to pick the exact meeting place of two roads – is a nice idea too.
IQ test
If your needs are more service-specific there's a useful Near Me menu with preloaded search shortcuts to the likes of the nearest petrol station, cash dispenser and parking to your location. Other search options can be added and saved manually, so you can easily find the nearest McDonalds.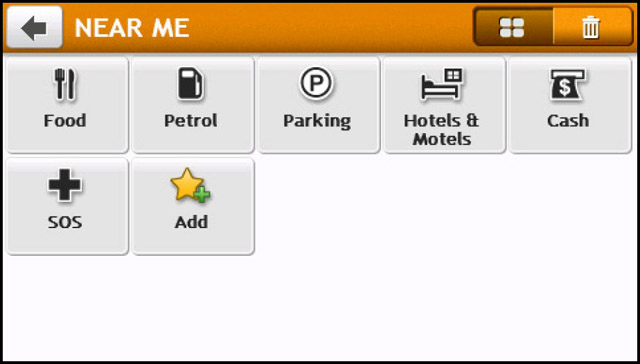 Near me options
Another nice touch is, to avoid having to actually search for car parks, once you get within a mile of a pre-selected destination the Mio Spirit 695 LM automatically shows nearby choices. Just tap one and navigation diverts to that point.
Once a destination is selected the TomTom-licensed IQ Routes planner shows you options for the fastest, most economical, easiest and shortest route, after which a rather pleasant and fully-TTS enabled female voice provides guidance. For more complicated journeys, the route planner is not only flexible but very easy to use.
I need to say a little more about the quality of the vocal guidance here because, put simply, it is superb. From the option to have distances read out as fractions of a mile – rather than yards – to the excellent grammar, the new Mio Spirit 695 LM is a model of how this should be done. On a more practical note, this is the first satnav I have ever used that has provided entirely unambiguous guidance across my nearest – and rather complex – motorway junction. I'm impressed.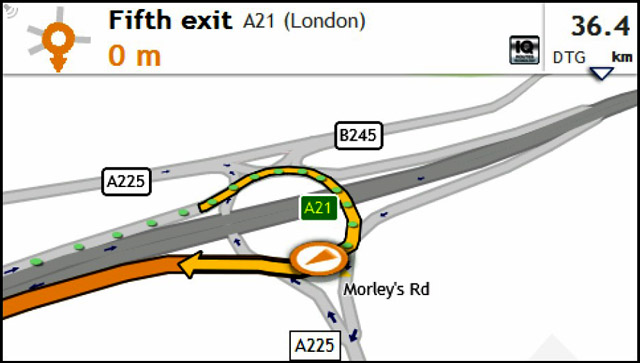 Map view steers you clear of confusion
Traffic congestion warning comes in the form of a free subscription to TMC, which, if not as advanced as TomTom's HD Traffic, is more than adequate for the vast majority of road users. It certainly spotted a closure of the Barton Bridge M60 flyover in good time and guided me around it.
One feature I don't recall coming across before is the tap of the top left hand corner of the map to repeat the last instruction. Handy if your passenger(s) won't shut up while you are driving. If you still miss what was said don't worry, the Tele Atlas maps are very easy to follow.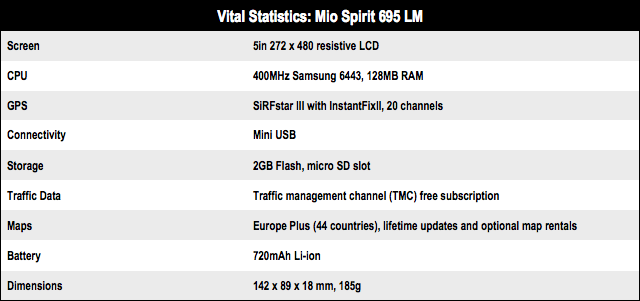 Cross country running
The lifetime map update feature is just that. You have to register your device through Mio's PC-only MioMore device management software and updates are limited to four per year but other than that I can't see any catches.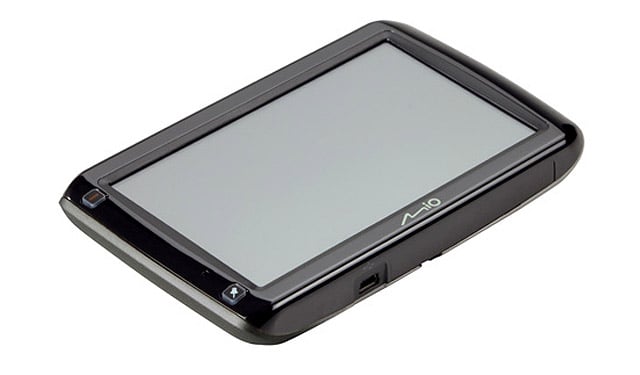 Mini USB port in the base but no headphone jack nor Bluetooth on this model
The bundled maps cover all 44 European countries stretching as far east as the borders of Turkey and Ukraine. Oh, and don't forget, if you venture further afield, Mio will rent, as well as sell you maps of more exotic places. For another £50 you can add Bluetooth, voice activation and some Google local search options in the form of the 697 LM but having a smartphone I can't say as I need nor want any of those features.
The only quibble I do have is that Mio bundles the device with a fixed mini USB 12V adapter, so you will need to find a proper USB cable to connect it to you your PC for the map updates. And come on, who on earth is still using mini USB in this day and age?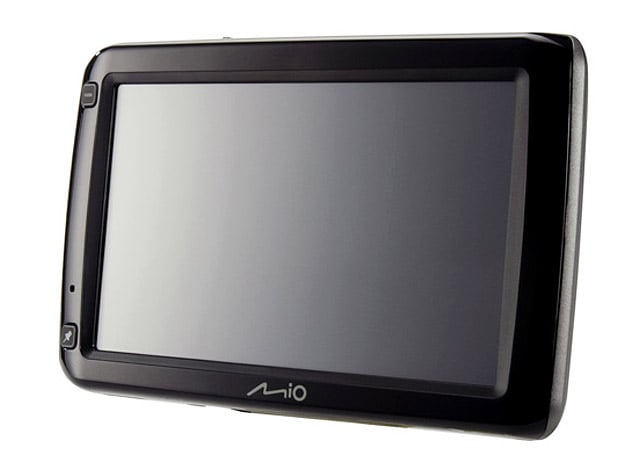 Fuss-free with maps for life – what's not to like?
Verdict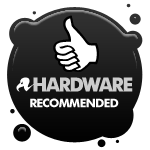 Mio's updated Spirit PNDs are very easy to use and understand, packed with features and most importantly offer lifelong map updates. If you feel the need for a stand-alone satnav, I can't think of a better place to spend your hard-earned. ®
More Car Tech Reviews

Pure
Highway 300Di
in-car DAB radio
Ten... e-cars
and hybrids
Ten... Satnavs
to suit all budgets
Ten... in-car gadgets
and accessories
Sony
BDP-SX1 portable
Blu-ray player