Original URL: https://www.theregister.co.uk/2012/09/06/product_round_up_build_a_bonkers_home_cinema/
Build a bonkers home cinema
It's showtime
Posted in Personal Tech, 6th September 2012 07:00 GMT
Product Round-up It's a curious fact that when you ascend into the rarefied atmosphere of specialist hi-fi, products transform into creations of often astounding beauty. Do the same with home cinema, and they usually mutate into the unapologetically hideous. This is doubtless a consequence of hi-tech Darwinism. Top class AV gear sits unseen in darkened rooms, often swaddled in acoustically transparent cloth. So be warned: what follows isn't necessarily pretty – but it is jaw-droppingly beautiful in flight. Time to build a totally bonkers AV system…
Datasat RS20i audio and Lumagen Radiance XE video processors

For the ultimate in home cinema sound, it makes sense to go to the source: Datasat Digital Entertainment. Formerly known as Digital Theatre Systems, these guys have a lineage in movie sound that can be traced back directly to the prehistoric footfalls that echoed around Jurassic Park. They know how to rock the stalls.
The good news is that after years of hauling cinema hardware, the company has turned its hand to the home market. The RS20i is a direct offshoot of the AP20 processor used in commercial cinemas, and it's sensational.

Datasat's RS20i audio processor
Conforming to the Digital Cinema specification, the RS20i is a 16-channel processor with built-in Dirac Live room optimisation technology, a 31-band EQ and parametric EQ on all channels. It takes sound and moulds it to any room environment, large or small.
Connections include a quartet of HDMI inputs – video is passed through untouched – assorted digital and analogue options and blockbuster-grade op amps and capacitors; it's able to cope with most anything Michael Bay can throw at it.
Acting as ying to the RS20i's yang is a Lumagen Radiance XE video processor. This best-of-breed box can frame and sync images perfectly, and employs high-tech alchemy to upscaling SD and 1080i video deinterlacing, useful if, heaven forfend, you plan on routing Sky+HD, TiVo or other DTR through the system.

Lumagen Radiance XE video processor features 16 video inputs of all varieties
Click for a larger image
Paris Rating 100%
Price £16,000 (Datasat RS20i), £3900 (Lumagen Radiance XE).
More info Datasat and Lumagen
Screen Excellence Absolute projection screen

While a gargantuan TV – possibly the fabulous 65in Panasonic TX-P65VT50 or an 80in Sharp Aquos LED – would not be an inappropriate indulgence, projection is really the way to go. And to make our la casa cinema experience a little more Hollywood, what better than a curved screen? This creates a viewing experience more akin to the Cinerama theatres of yore, than a night in front of the telly.
Even better, the Absolute, made by Screen Excellence, uses acoustically transparent Enlightor fabric designed with tomorrow's 4K resolution projectors in mind, so you'll not need to replace it anytime soon.
The build quality of this blank canvas is exquisite. Vertically tensioned masks, which can be programmed for any aspect ratio, follow the curvature of the projection surface exactly, maintaining a constant 12mm distance between the mask and the screen surface. The frame itself is finished in so-called InfiniteBlack velvet, able to absorb 99.7 per cent of stray light. This means picture edges are always crisp and contrast high.
Prices naturally vary according to screen size. Our Cinema Paradiso is pretty large, so we've opted for a 160in model.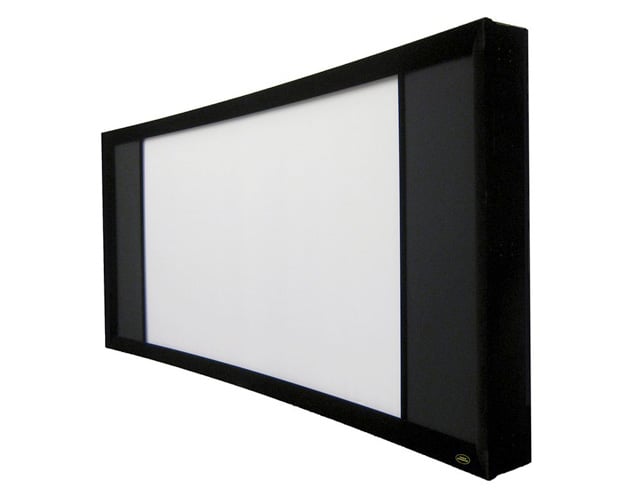 Paris Rating 95%
Price £23,592
More info Screen Excellence
Digital Projection International Titan 1080p Quad 3D projector

In truth, there's no shortage of high performing AV projectors around. But El Reg demands something extraordinary for this system, for someone with cash to burn. One obvious front-runner is the world's first 4K home cinema projector, the Sony VPL-VW1000ES. It's a brilliant bit of kit, and frankly quite a steal at just £16,000. However, clinching it for TeamGB is the Full HD Titan 1080p Quad 3D, made by Manchester-based Digital Projection International. Once part of the Rank organisation, and fleetingly owned by the IMAX Corporation, this UK outfit has found a niche at the stratospheric end of the projection market (although prices actually start at a rather more modest £7,200).
Running at 144Hz to give triple flash 3D, this Pro Series Titan has an Active Shutter performance equal to anything you'll see at a commercial cinema, and rated at 16,000 lumens it's also astonishingly bright. Advanced image Warp and Blend tech allow it to effortless map images to curved screens, while a bewildering level of image calibration tools ensure pictures have astonishing depth and clarity. If there's a better way to spend £100k in a darkened room, we haven't found it.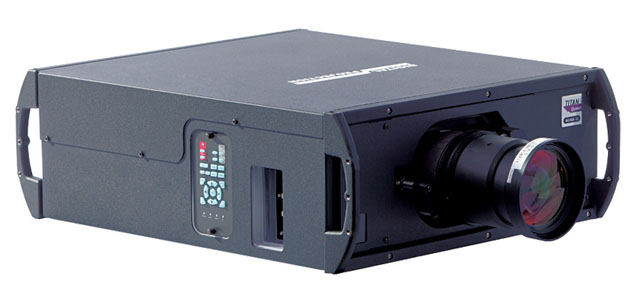 Paris Rating 100%
Price £96,000
More info Digital Projection International
Kaleidescape Movie Server System

In the ultra high-end home theatre of tomorrow, there's no place for tin-pot media players or conventional disc spinners. You need just one source: a movie server. And when it comes to user experience, product design and all-round covetability, Kaleidescape has this market nailed.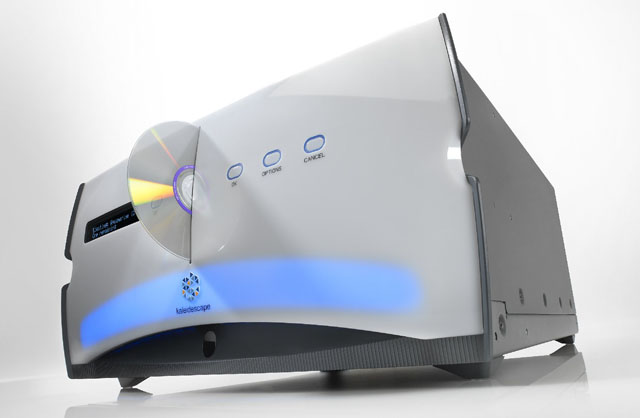 Disc vault
At the heart of our Kaleidescape system is the Disc Vault; it's here platters reside after they've been ripped. While discs can be ejected from the Vault's carousel at anytime, you'll not be able to access the digital copy when they're AWOL. Our chosen DV700 can store 320 titles (be they Blu-ray, DVD or CD), additional Vaults can be daisy-chained as required.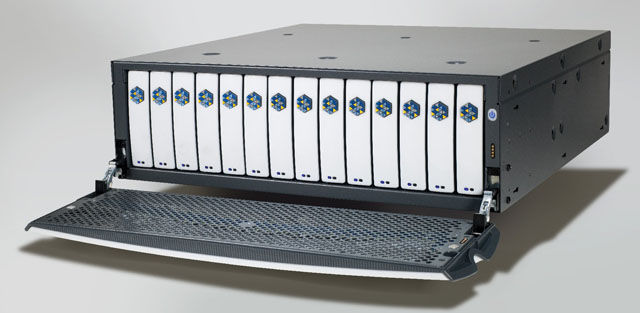 3U server
The bit-for-bit file copy is stored on a separate 42TB server which uses proprietary RAID-K storage technology for redundancy protection (that copy of Howard The Duck is priceless, after all). There's enough room here to back-up 900 Blu-ray discs or 5,400 DVDs. The final link in the chain is the Kaleidescape player. The brand's top of the line M500 streams directly from the server, or can play physical platters locally if you're feeling a bit retro.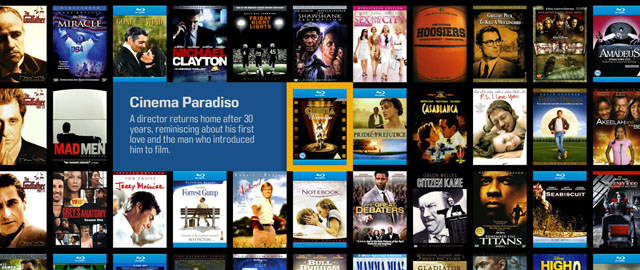 Content covers display
The Kaleidescape user experience is the next best thing to having Mark Kermode on speed dial. The sleeve art display makes browsing irresistible and movies load instantly. As a bonus, the system also has a native cinemascope display, which as it happens will match our chosen display perfectly.
Paris Rating 90%
Price £32,052
More info Kaleidescape
Pro Audio Technology amp and speakers

Specifying speakers exclusively for bonkers home cinema use is not the same as choosing them for hi-fi. At the minted end of the AV market, they have to be able to play sweetly at a reference level of 85dB, and peak at 105dB without breaking a sweat. This typically means very different sensitivity levels. Trying to hit reference with an audiophile grade speaker that has a sensitivity of 85-88dB would probably cause the voice coils to melt before the final credits had rolled.
I was sorely tempted to select a £20K JBL Synthesis sound system for this fantasy flea-pit. Director Ron Howard famously used a set to mix the soundtrack for Apollo 13, and I've always loved the sound of their horn drivers. But the experts at Bracknell-based Genesis Technologies – who were really helpful when it came to making some tough decisions – persuaded me that a top-end proposition from Pro Audio Technology would be a better bet.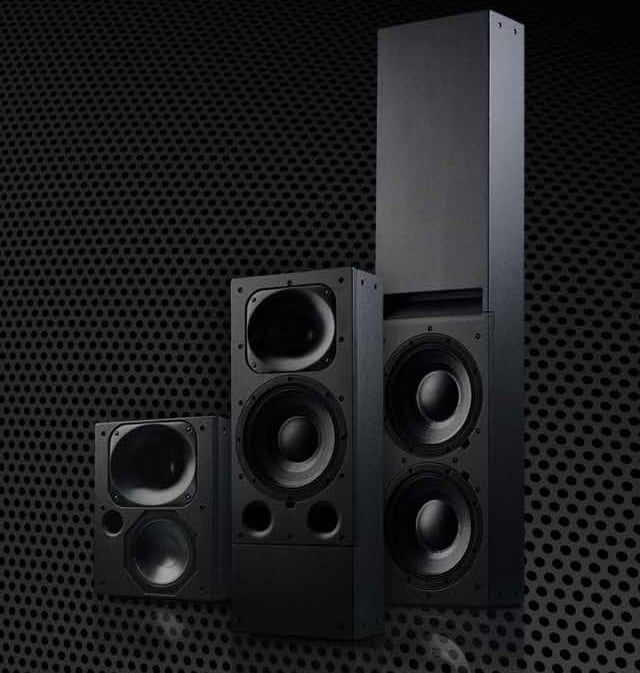 According to their calculations, the PRO rig can deliver 105dB peaks up to a seating position of 4m, while the JBLs can only deliver the same up to about 2m, before power compression resistance kicks in. Given that a PRO set is essentially an audiophile spin on a commercial cinema PA system, it was an easy up-sell.
The eventual 7.4 sound rig features a trio of PRO SCR-12sm on-walls for the front soundstage, and four SCR-26ai models for the surrounds. The former combines a 12in woofer with a 1in compression driver, while the latter swap the big woofer for two 6in drivers. Providing LFE are four PRO subwoofers – take your pick from 14in to 21in according to your room size. Each speaker comes with bespoke amplification, ranging from 200W to 1000W per channel as required. All things considered, not your average HTIB (Home Theatre in a Box).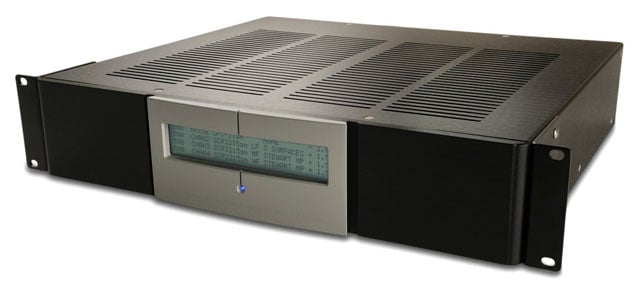 PMA power amplifier will come in handy too with up to 1000W per channel
So there you have it: a world-beating home cinema system for a shade under £250,000, which by my reckoning is roughly equivalent to around 4,000 visits to the local cinema by an average family of four. It should pay for itself in no time at all… ®
Paris Rating 110%
Price £45,720 (speakers), £40,800 (amplification)
More info Pro Audio Technology