Original URL: https://www.theregister.co.uk/2012/09/04/review_nokia_asha_311_series_40_phone/
Nokia Asha 311 budget smartphone review
Social climber
Posted in Personal Tech, 4th September 2012 07:00 GMT
Nokia's smartphone sales may be in the toilet at the moment but it still flogs a fair number of handsets under the Asha brand of feature phones. Newest to the ranks is the Asha 311 which looks and behaves a bit like a smartphone but has a far lower purchase price – around £100 unlocked and SIM-free.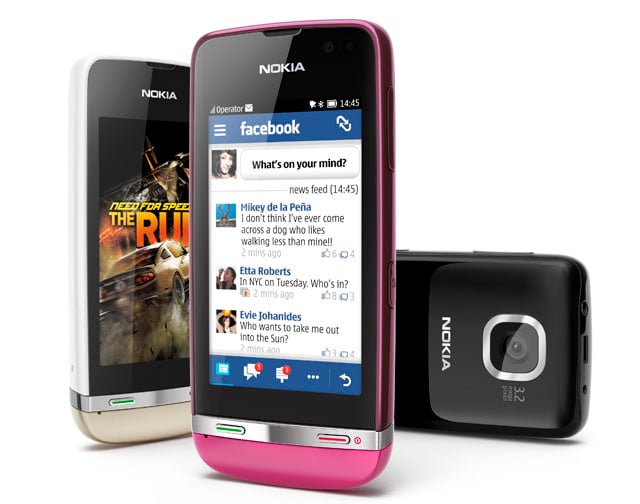 Endearing features? Nokia's Asha 311
For your cash you get a handset with a 3in 240 x 400 capacitive touchscreen, quad-band HSDPA, 802.11n Wi-Fi, a 1GHz CPU and a 1,110mAh battery. You also get one that's impressively small, light and well made – say what you will about Nokia, but it still knows how to design and build an affordable phone that doesn't feel like tat.
At this price point though, the Asha 311 is entirely plastic but it's still a solid and handsome device. At the top it sports a 3.5mm audio socket along with microUSB and 2mm power connectors – you can charge through either. Over on the right are the volume and on/off buttons. Below the screen sit solid physical call answer/end buttons while the Sim and microSD cards are buried under the battery.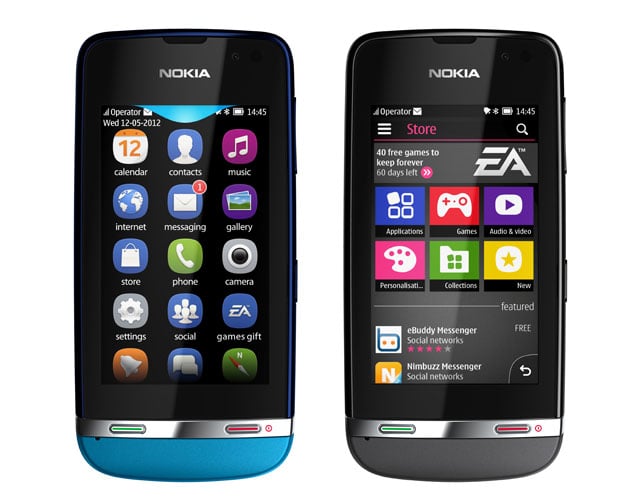 Preloaded with content and Nokia's own app store has more
The 3in 155dpi screen is clearly no match for the new 720p Android or Apple retina displays but it's a higher density figure than the iPad2 or any current 1280 x 800 10in Android tablet, so don't be too dismissive. It certainly proved crisp, bright and colourful enough to keep me happy. Albeit touting an aged ARMv6/ARM11 CPU, the Asha 311 – with its Gorilla Glass screen and an interface that's been thoughtfully redesigned to mimic Symbian Belle – is a very smooth and pleasant handset to use. The UI reaction speed and fluidity of the kinetic scrolling is up with all but the very best handsets.
Obviously, in terms of functionality, the Series 40-based Nokia OS is no match for a real smartphone operating systems. To start with there is absolutely no multi-tasking, so firing up any app involves the previous one shutting down which is pretty noticeable. And while the Facebook, Twitter, IM and email clients are all perfectly competent, I couldn't recommend them over their Android equivalents running on something like a Huawei G300, which can be had for the same price, but on Pay As You Go rather than an unlocked vanilla device.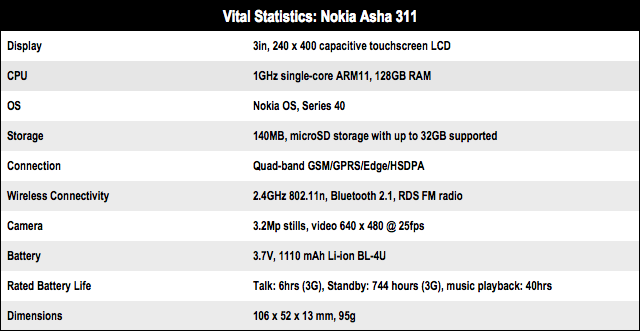 Extended play
On a more positive note, there is a handy pull-down menu to give instant access to your connection toggles and key settings, while swiping the main screen takes you from all your apps – the order of which can be changed – to the dialler or music player or radio and then onto a homepage that you can populate with as many or as few shortcuts as you like, and shows the time and date. Not bad for a dumb phone.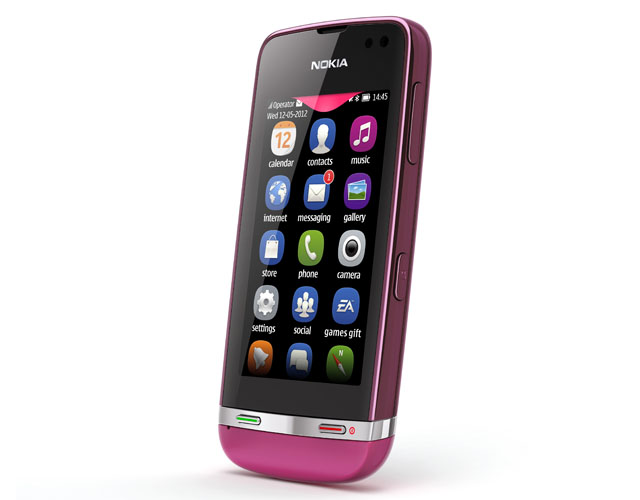 You can't knock a homegrown Nokia for battery life
When it comes to expanding the 311's abilities there is a Nokia app store stocked with some handy stuff like WhatsApp but there's no Skype or Instagram. Nor can you use the 311 as Wi-Fi hotspot, if you were thinking about tethering your tablet to it. When it comes to that sort of functionality, the 311's looks flatter to deceive.
With 40 free EA games to download, Angry Birds preloaded and basic little video and music players plus a microSD card slot (a 2GB card is included in the retail package), the 311 makes a good little media player. Also, you get Nokia Maps but as there's no GPS the Asha 311 isn't going to serve as a cheap satnav.
The 3.2Mp snapper isn't that great really. It's fixed focus affair that lacks a flash and can only record video at 480 x 640. Still, this is a budget phone and if you keep your expectations low, you might be pleasantly surprised with your pictorial endeavours.
The 311's killer feature is its battery life. The maximum 3G talk time of 6hrs may not be that special, but 744hrs on 3G standby and 40hrs of music playback is impressive. In everyday use, you can expect to get around four days from a charge. Under the same usage regime, that will drain a Huawei G300 in a day and a bit. Excellent all round call quality too, but who uses their phone to talk these days?
Verdict
As a tonic to these all-singing, all-dancing smartphones – that cost too much and consume power like there is no tomorrow – the Asha 311 has much to appreciate. It's cheap, well made, does many of the basic things a fully fledged smartie will do, is easy and satisfying to use and will get you through many a day on a single charge. I'm not sure I could recommend one as a main phone over, say a G300 but as a backup or travel phone or your young'uns first handset, it'll do very nicely. ®
More Smartphone Reviews

Sony
Xperia Go
Nokia
Lumia 900
Ten... Androids
for under 100 quid
Huawei
Ascend P1
Orange
San Diego